Rethinking my October Ironman Miami 70.3 insanity today.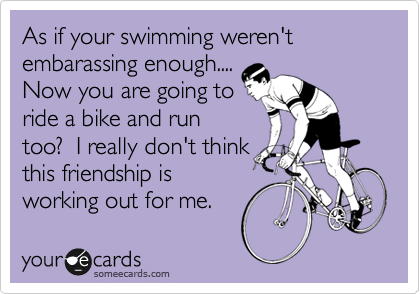 That brick was rough yesterday. And then I'm going to add on another twenty miles on the bike and ten miles on the run… oh, and after a little dip in the ocean?


I will concede, yes, I do have nineteen more weeks to figure this out. People lose 100 pounds in nineteen weeks on Biggest Loser (not really a great analogy, but kinda all I've got).


I will also concede that I am insane. How to reconcile the two? Hmmmmm….


And here's my washing machine injury. Lame.