Coaching & Training Groups

New Half Iron and Iron Distance Plans & Groups!


Sprint, Oly, Half Iron and Iron Training Groups and Plans
If you are interested in a virtual group and training plan, Meredith (USA Triathlon Level I Coach) works with head coach of PTS Sports, Brett Daniels (USA Triathlon Level 2 Coach) at Swim Bike Train. Swim Bike Train offers plans for the Sprint, Olympic, NEW Half Iron and Iron Plans  along with the support of a Facebook group for you to ask questions and get encouragement from Brett, Meredith and other athletes in the group. All plans are written by PTS Sports Head Coach, Brett Daniels.
Each closed Facebook group will also be moderated by Brett Daniels (USA Triathlon Level II Coach) and Meredith Atwood (USA Triathlon Level I Coach). Each member will be able to ask questions regarding the schedule or general questions about your training and have them answered within a 24-hour period.  Phone consultations with Brett or Meredith will be available for an additional fee. An athlete may can upgrade to Individual Coaching at anytime during the training period, if she or he feels that more personalized data analysis or conversations are necessary.
There are two options for Swim Bike Train Plans:
Plan only (Sprint, Oly or Half Iron)
OR
Plan with Online Facebook Group (Sprint, Oly, Half Iron, Iron)

 Sprint Triathlon Plan

The 12 week Sprint plan and group is intended for the baby triathlete training for their first or next sprint distance race. Athletes should ideally be able to swim 100 yards/m (4 lengths of the pool) continuously, ride a bike for 30 minutes without stopping, and run 1 mile continuously (no matter how slowly!) before beginning the plan. Heart rate monitor is recommended and is a major component of this plan.
Beginner Plan – $50
With Online Training Group – $125

Olympic Distance Plan
The 16 week Olympic plan and group is designed for the athlete who has completed several Sprint races and is ready to make the jump to the Olympic distance. Athletes should be able to swim 500 yards/m continuously, ride their bike for one hour or more without stopping, and run a 5k comfortably, no matter how slowly.  Heart rate monitor is recommended and is a major component of this plan.
Olympic Plan – $100
With Online Training Group – $175

The 18 week 70.3 plan and groups is designed for the advanced beginner/Intermediate triathlete.Athletes ideally  should have at least 1 (preferably 2) race seasons under their belt and should be able to do an Olympic distance triathlon comfortably. NOTE: This plan is not designed for a brand new athlete, and you should have a heartrate monitor.
Go here to learn more about which plan to choose and the different half iron plans offered.
Plan Only – $225
With Only Training Group – $249

The 26 week iron plan information is located here.
'Winter' Plan:  Swim Bike Off Season
The 12 Week Winter Training Plan is designed to help you bridge the gap between the end of this season and the beginning of base building for next season. There are 2 workouts in each discipline with one focusing exclusively on technique and the other aerobic capacity. Additionally there are two strength training workouts each week that are designed to strengthen the areas most commonly used by multisport athletes. Heart rate monitor is recommended and is a major component of this plan.
Off-Season Winter Plan with Online Training Group – $50
Where do I sign-up!? And What Happens Next?
(Half Iron) Go to this link for half iron plan.

(Iron) Go to this link for iron plan.
(Sprint or Oly Plans / Groups) Go to the PTS Sports Store and purchase the plan.
The Plans will be released to you within 24-48 hours of signing up.  You will receive an email from Meredith or Brett with instructions for joining the group / downloading your plan. Once you sign up for TrainingPeaks.com (it's free), the access code will allow your plan to be uploaded into your TrainingPeaks account. You choose your start date for your training plan. Meredith or Brett will send you an email invite from Facebook with a link to join the secret training group.  You will also have the option to jump to the next distance or Plan at that time to continue on with your goals!
*Refund Policy
Plans and groups may be refunded up to three weeks after purchase so long as the plan has not been loaded into Training Peaks. Once the plan is loaded into your account, there are absolutely no refunds. We will, however, defer you to a later date / next season with an updated plan in case of injury, family emergency, etc.
Personalized Coaching
Meredith Atwood ("Swim Bike Mom") is a four-time Ironman finisher, IRONMAN certified, USA Triathlon Level 1 Certified and Youth and Junior Certified triathlon coach, who has coached dozens of athletes to successful sprint, Olympic, 70.3 and Ironman finishes. She started from the couch and went to her first Ironman (2.4 mile swim, 112 mile bike, 26.2 marathon) in three years–while working full-time and living the family life.  If you are interested in having Meredith coach you to your next race, please contact her here. Individual coaching includes direct contact whenever needed with Meredith, a personalized training plan for your race/goals, race plans, comic relief, ass-kicking where necessary (and more!).
Go here to inquire about coaching.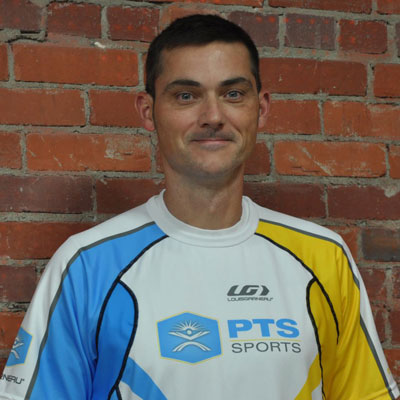 Brett Daniels
is a USA Triathlon Level II Certified Coach, and the head coach of
PTS Sports
. Brett began his multi-sport career with a reverse sprint triathlon (5k run, 20k bike, 300m pool swim) in Kuwait while deployed in support of Operation Desert Thunder. Since then he has completed well over 100 multi-sport races from sprint to Ironman (Louisville x 2, Lake Placid, Coeur D'Alene, Chattanooga) including the 2008 Ironman 70.3 World Championships. Brett began coaching in 2004 when he received his Level I certification from USA Triathlon, since then he has obtained Level II certifications from USA Triathlon and USA Cycling. His athletes consistently place at the top of their age groups as well as overall at local, regional, and national races.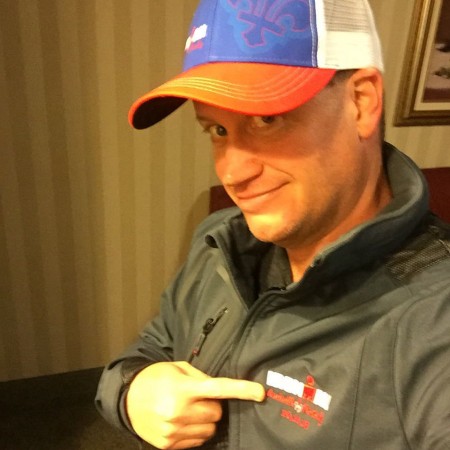 Todd Nixon
is an IRONMAN certified and USA Triathlon Level I Certified Coach and works with Meredith with the up and coming youth division of Swim Bike Mom: Swim Bike Kid. He is currently based in Augusta, GA.  He has completed races from Sprint to Ironman distances and is a Rev3 National Age Group Championship Qualifier.  Todd is a USA Triathlon level I and Youth & Junior certified coach. Todd graduated from Indiana University of Pennsylvania with a Bachelor of Science in Safety Sciences and attended graduate school at West Virginia University for Industrial Hygiene.  He has always been an active athlete competing in soccer, hockey, and track & field before turning his attention to endurance sports. Todd has completed races from Sprint to Ironman distances, competing at Rev3 Cedar Point Full Rev and most recently, Ironman Louisville.  He is one of the founders of the youth club in Augusta, GA. Being an iron distance triathlete, a youth coach, and having three small children, Todd knows the difficulty of balancing work, family, and triathlon.  He is excited to help athletes keep a balance and healthy life involving triathlon.
Go here to inquire about coaching.