---
Life & Addiction
Please join our FREE Facebook group for addiction. Go here to learn more.
Contact Meredith for one-on-one "life and dream coach" coaching options.
---
Nutrition Program

---
Triathlon:  Swim Bike Train
Training Plans and Groups
Off-Season Plan – Buy Now
Sprint & Oly Plans and Group – Learn More!  Buy Now
70.3 Half Iron Plans & Group – Learn More!  Buy Now
140.6 Iron Plans & Group- Learn More!  Buy Now

---
Individual Triathlon TEAM SBM TRI Coaching
Coaching Philosophy:  Life is more than triathlon.  We are people who tri because it makes us better people—not triathletes who sort of are humans. (No one likes a triathlon monster.)  Team SBM Tri is a life-balanced coaching approach, which translates to more of a life-coaching and support program.  We welcome men and women of all ages, abilities and status to join our Team SBM Tri.
Coaches:  Meredith Atwood & Todd Nixon
Meredith Atwood is a four-time IRONMAN finisher, six-time 70.3 finisher, IRONMAN certified, USA Triathlon Level 1 Certified and Youth and Junior Certified triathlon coach, and what she likes to call a "life and dream coach" with TEAM SBM Tri. Meredith has coached dozens of athletes to successful sprint, Olympic, IRONMAN 70.3 and IRONMAN finishes. She started from the couch and went to her first Ironman (2.4 mile swim, 112 mile bike, 26.2 marathon) in three years–while working full-time and living the family life.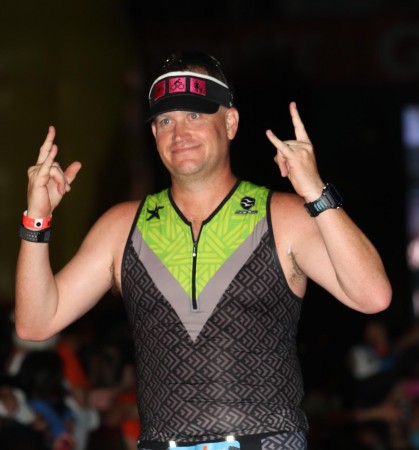 Todd Nixon is a multiple IRONMAN finisher, USA Triathlon Level 1 Certified and Youth and Junior Certified triathlon coach with TEAM SBM Tri. He has coached triathlon since 2014, and lives in the Atlanta area with his wife, Sara, and three kiddos.  Todd is the #BestTriClubEver manager and director of sponsor relations. He
has been a valuable part to the Swim Bike Community for several years now.
What You Get:  Individual coaching with Team SBM Tri is an unique experience, unlike any other coach you have had before (or likely will again).   Coaching includes:
Premium TrainingPeaks account
Unlimited contact (text or email) with your coach
Scheduled Skype or phone calls with access to a pick-your time calendar
Personalized training plan for your race/goals, including race-specific and off-season focus
Schedule Coordination / And Coordination Assistance 🙂
Pre-Season Strategy Session / Off-Season Strategy Session
Field Testing
Data Analysis (HR, Power)
Personalized Race Plan for your "A" Race
Membership in the Team SBM Tri Facebook group with other athletes (female athletes)
Discounted Membership into the #BestTriClubEver (or discount towards the next year)
Tri*Fe Discount
If available, attendance/sherpa at race events for additional fee and expenses
Comic relief / Ass-kicking where necessary#TeamSBMTri
"8 months ago, I took a leap. [I signed up for a 70.3.] I was deathly scared to get on my road bike from an accident more than 8 years ago. I had barely exercised for just as long having dedicated almost a decade to kids and work only. Finding myself again was the journey needed but it was hard to start, it was scary, it was daunting. I read this wonderful book by this lady who just seemed to hit on all the fears, anxieties that I was feeling and had very similar observations about life. Except, she had this gusto to take on the world and Tri. You all know this lady to be the one and only Meredith Atwood.
…I dared to reach out and over 8 months, with her support, encouraging words and plan, I got the training done. Many a times, I didn't stick to the actual schedule with 70 hour+ work weeks interfering. However…slowly but surely, I tackled one obstacle over another. To look back almost a year, and see that I have ….it is nothing short of remarkable  ...It is amazing what a person can achieve with the support of people – even strangers …All it takes is a little belief, encouragement from others and from within. Thank you BestTriClub Ever, SBM Tri, Todd and Meredith. Changed for life and it's just the beginning. Thank you to all. I am grateful."  – Team SBM Tri Member 2017
Go here to inquire about coaching with Meredith or Todd.
Ready to schedule a consult? Initial phone consult is with Meredith.  Go here, or click below.