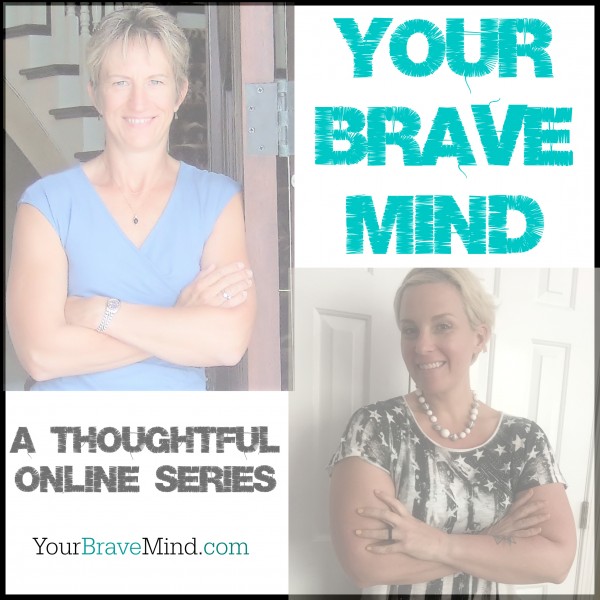 GROUP EVENTS
Taming the Bully in Your Brain
(Starts 8/14)
and
Off-Balance, ON PURPOSE
(Starts August 28th)
*Get BOTH and save $5!
About Taming the Bully in Your Brain   
In this primer and EXTENDED 10-day version of our first "Your Brave Mind" ​online event, we tackle the "bully" in your brain.
The bully is that little voice that speaks to you whenever you try to step outside of ​the box​, tackle new challenges,​ ​or​ make a ​significant ​change in your life. Everyone has​ tha​t voice, it's just that some bullies are much louder and meaner than others. In only 10 days you will gain the awareness​ (and tools)​ you need to tame the bully in your brain​.
You will discover:
What​ (or who?)​ the bully is
Why listening to the bully is the absolute worst thing we can do if we want to change an area of our life
How the bully got its voice
Why the bully is so mean
Why making the decision to change will never be enough
How to actually change the conversation with the bully in your brain
Cost:  $24.97
Forum: Online group coaching via a closed Facebook Group
Duration:  10 Days
Next Run:  August 14th
---
About Off-Balance, ON PURPOSE (Starts August 28th)
It's time to debunk the myth of balance. [That's right:  we said MYTH.]
In our BRAND NEW 10 DAY online event, join America's Achievement Expert, Deb Cheslow, and Meredith Atwood as we delve into the myth of "BALANCE."
Here's the thing.
You likely have picked a HUGE goal: in career, triathlon or education (or other).
You are investing (or will invest) tons of time, energy, and money in the pursuit of this goal.
At the end of the day, however, it feels like there is very little left over for anything–or anyone–else.
You feel guilty, selfish. Yet, you are compelled to get up the next day and pour your heart and soul into your dream. But the rest of your life turns into mere background noise.
The cycle of guilt continues.
But imagine if there were a way to pursue your dream while eliminating the guilt about everything else in your life?
In "Off-Balance On Purpose," you will discover why the pursuit of a huge goal – a "magnificent obsession" – makes the notion of balance practically impossible. It's not your fault!
Deb reveals a system that anyone can use to go after their dreams without having the rest of their life fall apart – how to be "Off Balance, On Purpose!"
OBOP is a powerful program for ANYONE who has big goals AND a family, friends, career, hobbies, etc. that are also important to them.
Cost:  $29.97
Forum: Online group coaching via a closed Facebook Group
Duration:  10 Days
Next Run:  August 28th
Get both – 20 days of content and Save $5!
---
Toxic Thoughts, Toxic People (CLOSED)
In this advanced Your Brave Mind online event, we are going deeper into the Thoughts => Feelings => Actions => Results loop that most people find themselves stuck in day after day, month after month, and year after year.
We dive into the power of our emotions and our emotional addictions and discover how to break free from the past, the toxic thoughts, and enjoy the moment, create the futures we WANT and DESERVE, and feel better in the process. We open up the toolbox and share simple, but powerful daily techniques to help you break the grip of the bully in your brain.
You now probably know who the bully is and why he or she is so mean. Now it's time to fight back and take control so you can have the life you dream. Get rid of the toxic thoughts, and take control of your life.
Cost:  $39.97
Forum: Online group coaching via a closed Facebook Group
Duration:  5 Days
Register:  CLOSED
Starts:  TBA
---
Watch the Webinar: 5 Ways to Toughen Your Mental Game
---
---
Here's What The Last Program Participants Said!
"So I'm sitting here at the athlete meeting [for my first 70.3]. Really having to fight that bully telling me I'm not ready. This is my first 70.3 . Its saying loudly "go home! You don't have to do this!" I can do this. I've told too many people and bought too much merchandise to dns! I will finish or go down trying!"
"Can we do another week? This was awesome! And I'm just getting to know everyone!"
"I find my bully finding reasons for me to stay where I am and not stretch myself into [this new opportunity.] This week/program and situation could not have "collided" at a better time for me.
I am smart! I am capable! I am credible! #YesIcan"
"I ended my day with a hot yoga class….it was an amazing time to reflect on all these affirmations, to 'bully back on my bully' and to realize that all the negativity does not come from a place of good and self love. I have had more God Winks this week than ever!!"
"This was a good week to do this. My bully has a field day with Mother's Day. The bully is relentless in the few days before. So, this year, for the next 4 days I am working really at replacing the taunts and criticisms with good memories of motherhood, thinking of the values and lessons I did pass on my kids. Writing them down. Working double time. The lessons of this week are helping."
"I had a big aha moment. I was reading someone's post…which got me thinking about my sugar addiction and why I can't seem to break it. There are days where I'm successful in eliminating it and then there are days I can't get enough. Those days where I can't get enough is my bully telling me I should eat more. Now I know why I have those days and how to turn it around. Thank you!"
"My bully is strong. She wants to put qualifiers on my affirmations. "You look great even tho you have fat arms." "You are strong but you could still stand to lose a few lbs" ugh!! No. I look great. PERIOD. I am strong. That's it. Really really tough."
"Working on the brain. Grateful for this group!"
"I'm really practicing mentally pushing the bully off my shoulder when she talks. It is working. Also, I talked to myself in the mirror yesterday. I actually got very excited about what I was saying. Progress!!"
"When I am operating from a place of gratitude the world is a better place. I am my best self. My daily affirmation is: "every day, in every way, I am getting better and better!" For athletics I use "Yes! I can" and from Meredith,…"All In" ….
❤️"
"I am a really great cheerleader – for everyone else. Need to work on being my best cheerleader!"