Book Meredith for your next event.
KEYNOTES | CLINICS | PODCAST
INTIMATE EVENTS | BREAK-OUT SESSIONS
SOCIAL EVENTS
Whether you are looking for Meredith to keynote your next business event, host a clinic for your local tri club, or have a fun, intimate event – it doesn't matter WHAT the event, she will leave you laughing, crying and inspired.
Areas of Expertise
Women's Health & Wellness
Goal Setting & Dream Chasing
Motivation & Fitness
Entrepreneurship
Quitting the Day Job
Triathlon (Swim, Bike and Run)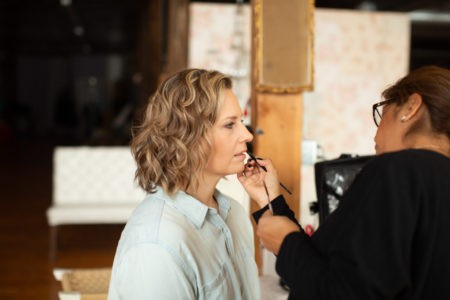 Contact Meredith to inquire or
complete a booking form for 2019 and beyond now!
Download the Press Kit here.



KeyNote Topics

The Suck Line: Drawing a Line to Better Health, Happiness and Success
– A fool-proof methodology for setting priorities, finding and maintaining our dreams, and managing the impossible to do-list
– Type: Humor, Motivation & Storytelling

Escaping the Day Job for the Day Dream
– An motivational talk about how Meredith positioned herself to prepare for a career outside of her "day job" as an attorney
– Steps and tips for setting yourself up for quitting your day job
– Type: Storytelling and Motivational

The Art of Moving Forward   
– How forward movement in our life matters to our health – both physically and mentally
– Top three things to focus on to make sure progress is happening
– How to "unstuck" yourself
– Type: Humor, Motivation & Storytelling

Turning Points and Change
– Asking yourself the hard questions
– In order to move on with your REAL life
– Type:  Storytelling & Truth

Goal Setting and Dream Chasing
– Simple methodology for dreaming big while accomplishing smaller goals
– How to get to the big scary goal and CRUSH it
– Type:  Motivation & Storytelling

Women and a First Triathlon
– A keynote inspiring women to tackle the sport of triathlon (swim, bike, run) no matter where they are in their current fitness or life
– Top three things to focus on to make sure progress is happening
– Type: Information, Storytelling and Motivational

Strengthening the Mental Game and Achieving the "Impossible"
– How the power of positivity, focus and determination is 90% of success in your big, scary goals
– Type: Storytelling and Motivational

What People are Saying

"I had the opportunity to bring Meredith to campus to speak for Women's History Month. Her session on "Why Forward Progress Matters" was eye opening for the students and community members who attended. Meredith is the embodiment of the growth mindset. Her story is a shining example of the power of community in the journey to better ourselves"
M. Schreibman, Student Life Coordinator,  NOVA

"Meredith Atwood is a fabulous, dynamic speaking personality! She draws from her own impressive life experiences to offer motivation and insight for women (and men) who seek to face challenges head on and do more in life. Her presentations not only inspire, but also offer high value, actionable content. She is simply terrific."
A. Flynn,  Chief Operating Officer, Cheslow Achievement Group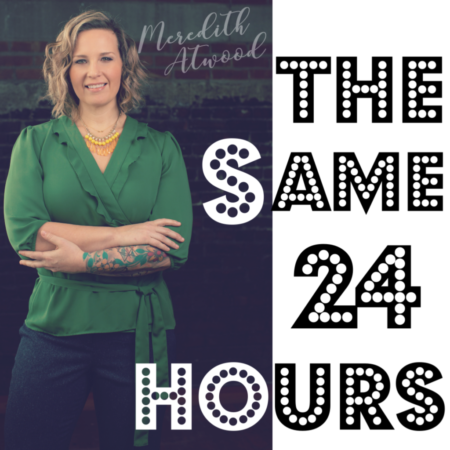 "I have had the opportunity to hear Meredith Atwood speak on a number of occasions and she is a captivating speaker.  Her passion for triathlon, healthy living in all its forms, and inspiring others to be the best version of themselves is infectious and I always gain a fresh perspective when I listen to her.  Meredith has a deep expertise and love of what she does to help others and it shows.  She draws on her personal experiences to motivate others and her relevant viewpoint for others who are facing the similar challenges is fresh, real and free of sugar coating.  Meredith shares her journey in a humorous and down to earth way that draws in anyone who listens to her.  Not only do I feel excited and energized after hearing her talk, but I feel like I can do whatever challenge is before me.  Meredith is motivating and I am certain that one cannot listen to her speak and not fall in love with her."
A. Harper,  IT Consulting Company Founder

"Meredith's talks are just so honest — like listening to your best friend share what she's struggling and what she's most proud of (we could all stand to share a little more of both). Her courage gives me the strength to look at my own experiences and recognize that I don't have to have it all figured out, but I have a responsibility to examine my life as honestly as she does."
Andrea Peet, President & Founder, Team Drea Foundation

"I enjoyed listening to Meredith share her journey with life, health and triathlon. Her story really resonated with me  – she is relatable and engaging.  I saw a lot of myself in Meredith and left feeling that if she could make these positive changes, then I could too!!  Totally inspiring!!!"
P. Capreol, Sr Project Manager  

"Meredith Atwood is a confident public speaker.  She speaks from her heart, which enables her audience to relate to her on an impactful level.  She is positive, encouraging, and guiding with the words she chooses.  Meredith's speaking appearances offer a platform that cultivates courage, challenges those around her to embrace their strengths and abilities, and nurtures self-confidence.  She is a strong leader, who possess the ability  to help other people grow and develop through her public speaking engagements."
K. Vickers, Office Manager, Kennesaw State University

"Meredith was a wonderful speaker! I love her ability to weave stories of her own experiences into inspiration for the listener.  She is humorous, engaging and someone with whom you feel like you can relate. Meredith does her research and tailors her remarks to the audience. I left with the strange desire to run right out and sign up for a 5k… or maybe even an IRONMAN!" 
K. Whitlock, Managing Partner, Trigger Time LLC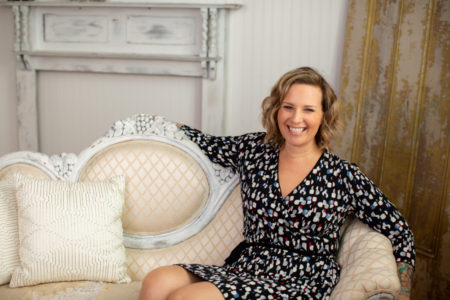 Contact Meredith to inquire or
complete a booking form now!
Download the Press Kit here.
Press Release for Triathlon for the Every Woman