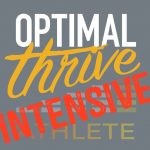 Limited to TEN participants for a program beginning June 10th for intense focus and dedication to performance and personal nutrition for the 2018 racing season.
This is as close as it gets to one-on-one nutrition in a group setting for support.
Go here to apply : https://form.jotform.com/80444515673155 
Developed by and led by Dina Griffin, Registered Dietitian, Board Certified Sports Dietitian and Metabolic Efficiency Training Specialist, Level II, along with Meredith Atwood, Metabolic Efficiency Training Specialist, Level I, and USAT Level I and IRONMAN triathlon coach.
Who is it for?
Open to hard-working, focused and dedicated adult male and female runners, athletes and triathletes. Omnivore, Vegan or Vegetarian athletes are encouraged, as well as those with food sensitivities or intolerances. There are no "prescribed foods" – you work with what you can eat and like. Participation in a prior OT program is not required; but an "all-in" attitude and focus is required to make the most of this program. Participants must agree to dedicate five weeks to the program and pledge to make this a priority. There will be daily activity and engagement required of all participants.
Applications are accepted through June 5th at 11:59pm ET.
Program Syllabus & Schedule:
Pre-Week 1
Athlete completes health history and framework for Dina and Meredith. Must be submitted prior to the start of the program. Final payment due at this time.
Week 1 – June 10
OT Athlete Intensive & Education:
Your intense "crash" course in Nutrition Periodization and Metabolic Efficiency Training (TM) with the complete OT Athlete Program revisited. Get all the information you need to build your nutrition base for performance. Homework will be required and dedication and interaction on a daily basis: this is a requirement of the program. The purpose is to ensure your focus and follow-through, as well as your knowledge and mastery of the whole program and health principles of MET. This also covers other important supportive nutrition know-hows such as emotional eating, self-sabotage, snacking and more.
Week 2 – June 17
Race and Training Nutrition Intensive:
A deep dive into YOUR training and racing nutrition.  Individual support and questions answered for the entire week, including troubleshooting of your race and training nutrition.
Week 3 – June 24
Nutrition Logs, Macros, and Analysis:
You solidify and put into practice what you have learned the prior two weeks. Coupled with input, analysis and review of your nutrition and training logs by Dina with Meredith's assistance.
Consults with Meredith: one-on-one initial consults with Meredith to address your training and/or racing strategies, prep for the consult with Dina. Each consult is 20 minutes via phone or Skype.
Weeks 4 & 5 – July 1, July 8
Consult Week(s) & Deepening Your Knowledge:
Individualized consult with Dina in Week 4 to help hone in your nutrition. Each consult is 20 minutes via phone or Skype.
During Weeks 4-5 you continue to have access to Dina and Meredith for your one-on-one questions, group sharing and intensive work on your nutrition within the framework of the group. Each athlete's participation will enhance the experience for this tight-knit secret group.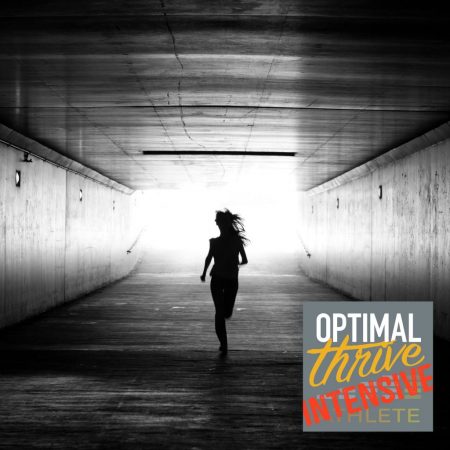 Bonus:
Follow-up joint email communications from you (if needed) for up to two weeks with Dina and Meredith after conclusion of program for any additional tweaking of your nutrition and race/fueling plans.
Facebook Group:
SECRET Facebook group.  Dina and Meredith will dedicate time each day to enter the group and respond to questions and comments.  Group remains open for two weeks after the conclusion of the program, and all participants can go into the OT Alum FB group.
Pricing:
$597 due in two installments before the start of program ($1500 Value)
What It Also Includes:
– The Complete Optimal Thrive Athlete Manual (100+ pages of material)*
– Weekday Homework
– Follow-through Assignments
– Facebook Live Video and Q&As
– Individual-driven group nutrition coaching for up to six weeks
– Nutritional Consults, Coaching and Feedback from Registered Dietitian and Board Certified Sports Dietitian for the duration of the program
– Race planning and training focus/deconstruction consults and communication
*Manual Includes:
1. Bonus Nutrition Refresher
2. Mental Prep, What is OT, OT Tenets
3. Athlete Case Study MET Example
4. What is MET / Optimal Thrive Food List
5. What IS Nutrition Periodization for Athletes
6. Hand Model, Intro
7. Hand Model, Continued
8. Carb to Pro Ratio
9. Periodization Plates
10. Real Plate Examples
11. Hunger/Fullness Scale
12. Snacking
13. The 'F' Word, Part I
14. The 'F' Word, Part II
15. Emotional Eating and Self-Sabotage
16. Touchy-Feely Nutrition
17. Recipes
18. Recipe Sleuthing
19. Nutrition Bombs
20. MET and Travel
21. Sports Nutrition Myth Busting
22. Sports Nutrition, Pre-Training
23. Sports Nutrition, During Training
24. Sports Nutrition, Post-Training / Recovery
25. Hydration and Electrolytes
26. Options for Fueling
27. Bonus: Meal Plan Examples (Includes Vegan/Vegetarian)
28. Race Day Fueling
29. BONUS: Long Distance Race Fueling
30. Real Life Examples
(Total Value: $1500)
Apply now!
Go here to apply : https://form.jotform.com/80444515673155 
*Applications are accepted through June 5th at 11:59pm ET.
 
Program begins June 10th
$597 in two installments due before start
*Application process is first come, first registered until we reach the limit of 10 individuals, and the list begins to form from there – the waitlist starting at applicant #11.
From there, Dina and Meredith may send clarifying questions to determine eligibility. Finally, as you are invited to register (via email) you will have a period of time to make your first non-refundable deposit; if you do not make that time, then ​your slot will roll open to the next applicant.