TRIATHLON FOR THE EVERY WOMAN is available on March 12th!
Pre-Order now for THREE special BONUSES!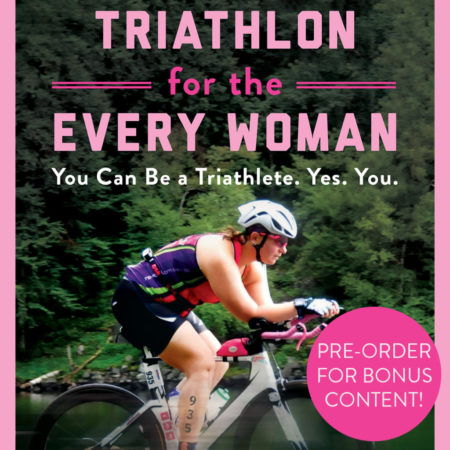 1) 17 pages of BONUS material ("Tips to Keep the Ball Rolling (or Wheels Turning!) plus sneak peeks from the book!) sent to you via email.
If you've already ordered, no problem! You will have access to the Bonus Material in the Triathlon Insider Team group!
2) An invitation to join the "Triathlon Insider Team" Facebook group. This group will be open for one year – to have direct access Meredith for any questions about your journey into triathlon!
3) 40% Off your 2019 Training Plan!  Code will be emailed after purchase. Learn more about the Training Plans here.
Order here: http://bit.ly/2I3QF5X
Send your proof of order to "meredith@swimbikemom.com" and receive the BONUS and the invitation to the Triathlon for the Every Woman insider team.
Just keep moving forward,
Meredith