Episode 96 of "The Same 24 Hours Podcast" is Kyle and Brent Pease.
The boys are back with the report from the IRONMAN World Championship. (If you think you can't do something, then think again. Kyle and Brent Pease are BACK on the show, with the UPDATE from IRONMAN World Championship in KONA.) Check out their full story on Episodes 4 and 26!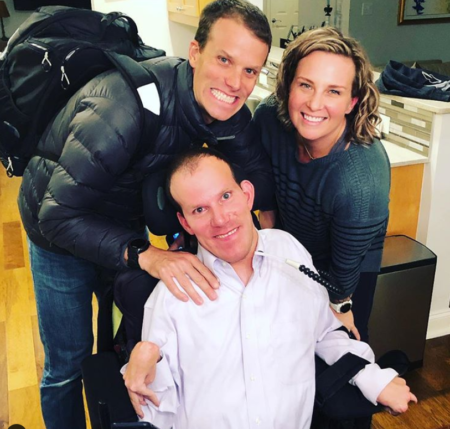 Kyle and Brent Pease are the ultimate "no excuses" brothers. Kyle was born with cerebral palsy with spastic quadriplegia, but that did not define anything in his life. Nothing stopped him or his brother, Brent, together from becoming IRONMAN triathletes. That's right – they have completed several IRONMAN triathlons together (that's a race consisting of 2.4 mile swim, 112 mile bike ride, and a 26.2 mile marathon). In this heart-warming and inspiring podcast, Meredith sits down with the brothers in a story that will inspire, awe and make you belly-laugh.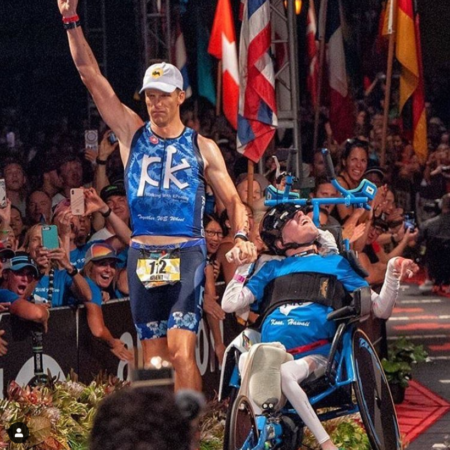 Through their Foundation, the Kyle Pease Foundation (KPF) creates awareness and raises funds to promote success for persons with disabilities by providing assistance to meet their individual needs through sports. Programs include scholarship opportunities, purchasing of medical equipment or adaptive sports equipment for others or contributing to other organizations that provide similar assistance to disabled persons as well as participating in educational campaigns to create awareness about Cerebral Palsy and other disabilities. KPF will provide these services directly to individuals as well as to partner with other existing non-profit organizations to achieve these goals.  Direct benefits will be limited to persons with disabilities who need adaptive sports equipment, mobility devices or medical care.
How to Get Involved
Learn more and Donate: http://www.kylepeasefoundation.org/
Upcoming Events: http://www.kylepeasefoundation.org/events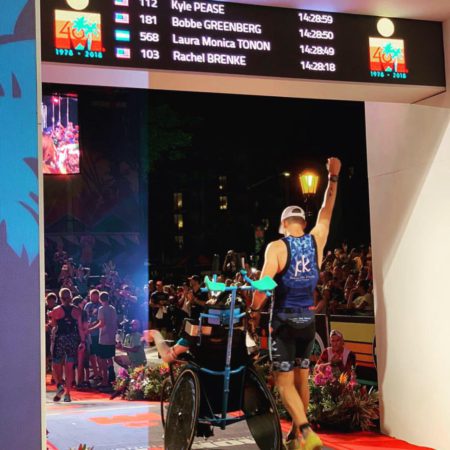 Follow the Brothers and the Foundation on social:
Instagram: https://www.instagram.com/walkingwithkp/
Twitter: https://twitter.com/WalkingwithKP
---
TRIATHLON FOR THE EVERY WOMAN is available on March 12th!
Pre-Order now for two special BONUSES!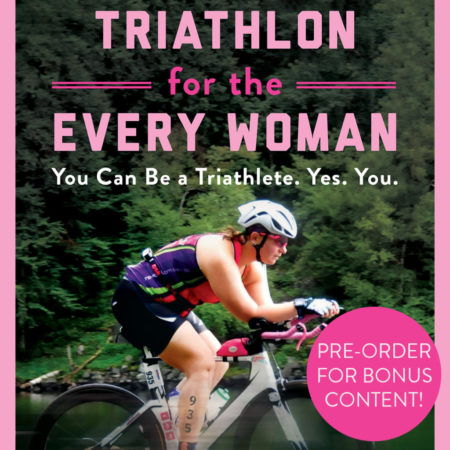 1) 17 pages of BONUS material ("Tips to Keep the Ball Rolling (or Wheels Turning!) plus sneak peeks from the book!) sent to you via email.
If you've already ordered, no problem! You will have access to the Bonus Material in the Triathlon Insider Team group!
2) An invitation to join the "Triathlon Insider Team" Facebook group. This group will be open for one year – to have direct access Meredith for any questions about your journey into triathlon!
Order here: http://bit.ly/2I3QF5X
Send your proof of order to "meredith@swimbikemom.com" and receive the BONUS and the invitation to the Triathlon for the Every Woman insider team.
Just keep moving forward,
Meredith