Excited to have been invited back to RaceMania for 2019 – Sunday, March 24th in Boston!
Main Stage
I will be on the main stage seminar for "The Year of No Nonsense… Changing One Thing, Changes Everything."
When the "worst year ever" happens, what do you do? What would happen if you said, "No more nonsense"? Well, that's exactly what Meredith Atwood did—and she learned more than she ever thought possible. The journey of a Year of No Nonsense changed EVERYTHING—from triathlon to food to relationships–and you might be surprised how it can change your journey too. Attend this session and find out.
When: 11:00am, Sunday March 24
Workshop

Each session is capped at 15 people, so register now to guarantee your spot!
RACING YOUR WAY TO A WHOLE LIFE OVERHAUL: USING SPORT TO CREATE THE LIFE YOU WANT 
Starting or continuing with triathlon, running or cycling may seem like a simple decision and using sport to create the LIFE we want may seem strange, but sport is the door that can open up your life and prepare you for a WHOLE LIFE OVERHAUL. In this intimate setting (attendance capped at 15) with motivational speaker and coach Meredith Atwood, attendees will be taken through Meredith's new, revolutionary "Year of No Nonsense" methodology and learn how to get on the path to creating the LIFE you want. This session is for athletes who feel stuck in everyday life or struggling with body image, addiction or other emotional aspects. Attendees will learn how to:
Identify the lies we are being told and are telling ourselves
Get to the core of the problem
Create a plan for how to change our path
To register, sign up for the RACE-MANIA All Day Pass with a click here and then select the Racing Your Way to a Whole Life Overhaul under "Additional Items". Already signed up for RACE-MANIA? Great, click here and select "Additional Items" to add this workshop to your RACE-MANIA registration.
Price: $40
Duration: 90 minutes
Time offered: Sunday, 3/24/19: 8:00am-9:30am and 2:30pm-4:00pm
Register here: http://race-mania.com/boston/clinics-workshops/
Book Signing
The official release and book signing of Triathlon for the Every Woman will launch at RaceMania! I will be hanging out at my favorite Klean Athlete's booth in the Expo Hall for the event.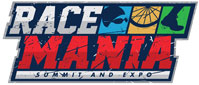 Check out the Press Release here, and can't wait to see y'all there!
My friend, Dina Griffin, will be there as well!: Dina and I worked together on the Optimal Thrive programs. She is owner and founder of
The Nutrition Mechanic
, Board Certified Sport Dietitian, Registered Dietitian Nutritionist, Certified Level II Metabolic Efficiency Training Specialist. Dina will co-present the workshop, "Fat Burning with Metabolic Efficiency Training".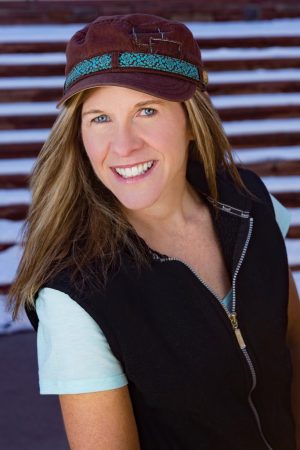 See y'all in Boston!