This is a SPONSORED post by adidas.
Read the disclosure here.
All opinions are my own.
---
Welcome to the Meredith Atwood & Swim Bike Mom Holiday Gift Guide for 2018! Save BIG and shop EASY!
Below you will find a list of my (personal) favorites and many of our partners with Spiritus Tri Club. You can also get an early-bird deal on our virtual tri club registration which gets you deals and love all year round!
In this gift guide you will find some amazing products AND some discounts hidden in here as well.
Adidas
One of the best things about being a writer is that I get to wear whatever I want to "work" every day. The problem with this (if there is one), is that I tend to get a little grungy and slack in my style.
I have loved Adidas products since my first pair of weightlifting shoes in 1994. When I came across these gorgeous traditional Three Stripe Leggings and Stronger For It sports bras, I realized that I could do a little better in my style even when I am working from the local coffee shop.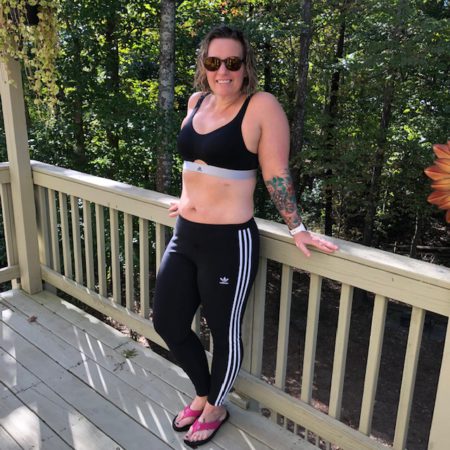 Check out these leggings and sports bras.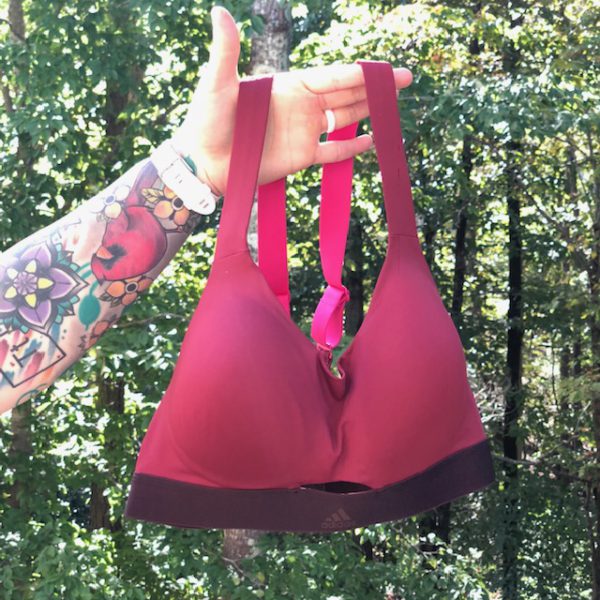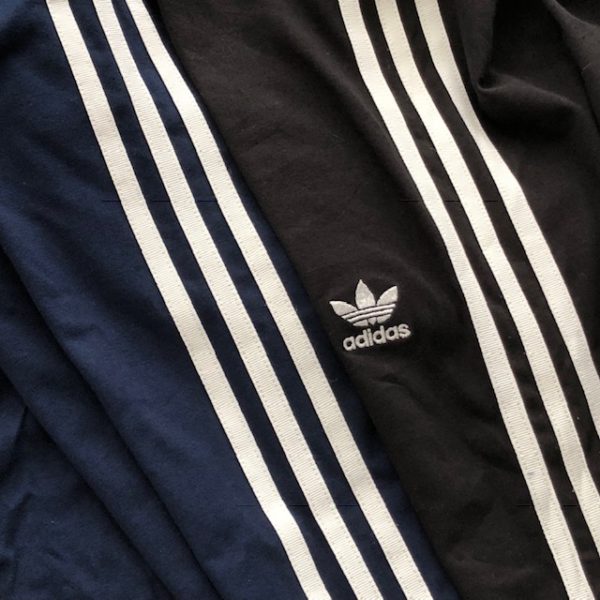 Also, don't forget the Adidas Black Friday deals that are coming!
Tiro Pants/ Jackets – 33% off
Fleece- 50% off
Graphic Tees- 50% off
Slides- 30% off
Tracksuits- 50% off
Samba/ Copa Super- 30% off
All Sport Accessories- 30% off
Training Tees- 50% off
Outdoor Collection- 30% off
Golf Collection- 30% off
Select US Sports Items- 30% off
· Select Women's Originals Footwear & Apparel- 30% off
Select Men's Originals Footwear- 30%
Tennis Apparel- 50% off
Basketball Apparel- 50% off
Running Apparel 30% off
---
Amphipod
High brilliance reflective visibility with an up-to-date look and minimalist feel! Up to 40% more reflective area than standard running
vests. 360° visibility and is fully size adjustable for both height and waist size. Independently top rated.
• Up to 40% more reflective area than most standard running vests
• Front and rear reflective booster zones and full 360º reflectivity
• Soft, chafe-free stretch strap construction for superior ease-of-movement
• Airy patented construction won't trap sweat
• Front access quick-clip release for fast on-and-off
• Easy size adjustment for height/waist-wear over a t-shirt or parka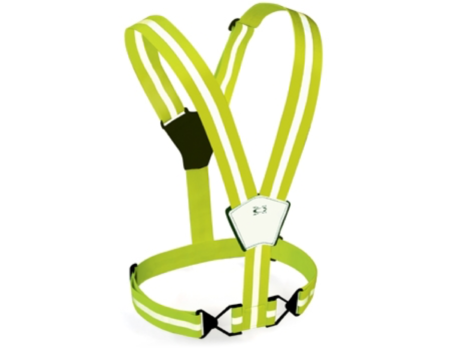 Hydraform Ergo-Lite Ultra™ 20oz.
Deluxe fit and feel, fully insulated with maximum storage for nutrition and
essentials!
• Sized for XL phones
• Thumb-Lock™ sleeve design for grip-free ride
• Great for hot and cold weather use
• Removable sleeve is hand washable
• Huge expandable zipper pocket for easy access storage with key fob
• Internal pocket divider for ID or keys
Cushioned, adjustable strap for the perfect fit
• Ergonomic bottle shape allows hand to rest in a natural position
• BPA-free bottle
• Jett-Squeeze™ cap for quick hydration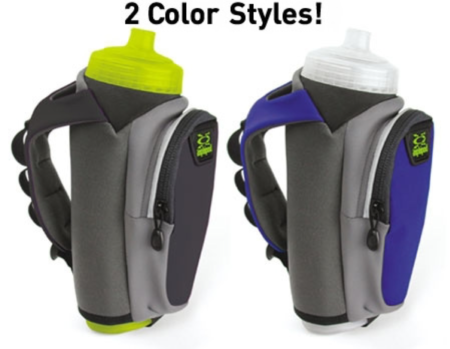 To order yours today, go to: www.Amphipod.com
---
Best Bike Split
Their math and physics engine take your power data, course info, and race day conditions to predict your race performance and create the perfect power plan so you can hit your best bike split ever.
You set up an athlete profile with data like weight, height, FTP, MaxHR, bike type, wheel type and components to name and then select an existing course or create a new course to ride and later share.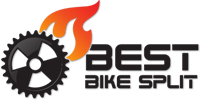 With your data they calculate CdA (drag coefficient), rolling resistance and mechanical loss. Mix in your course's distance, altitude changes, wind direction, several 1000 more variables and you're ready. Using their math and physics engine you get the best possible power-based plan to allow you to have the fastest bike split possible given the course conditions and any power limitations.
Use SBMGIFT40 for 40% off until 12/31/2018 at www.bestbikesplit.com.
---
Beauty Counter
Beautycounter's mission is to get safer products into the hands of everyone. They want you to feel completely confident in your daily routine, so every one of their innovative and high-performing products is made with an industry-leading standard of safety. Their growing collection includes safer skin care, hair care, bath & body products, kids' and babies' products, anti-aging treatments, and high-performance makeup.

For a free holiday gift with with your purchase, check out Beauty Counter by Shelby Lanting here.
---
Cannon Cyclery
Cannon Cyclery is our Spiritus Tri Club shop sponsor and your one-stop shop for all service/maintenance (for local members) needs, as well as new bike purchases (QR of course!), bike fitting, accessories and more! Tri Club members receive a 10% discount on all products and services as well as incredible club pricing on new QR and LiteSpeed bike purchases. We also offer gift cards which make a great
holiday gift for that rider in your life!
Members outside Atlanta/Georgia can purchase a new bike, receive a virtual bike fit and have the bike built and shipped to your door or local bike shop.
Check out www.cannoncyclery.bike for more info.
---
Compex
When combined with your existing fitness plan, the Compex Edge 2.0 Muscle Stimulator Kit With TENS enables you to target your training and strengthen more muscle in less time so that you can achieve peak performance and fitness without muscle fatigue. It has you covered with four programs: Endurance, Resistance, Training Recovery/Active Recovery, and Pain Relief/TENS.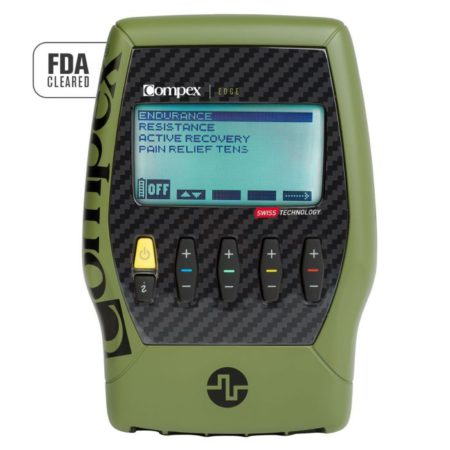 TENS is designed to target sensory nerves. Typically, sensory nerves receive a signal that they relay to the brain, the brain then decides if
the stimulus is painful, soft, warm, etc. When using a TENS program the goal is to alleviate pain by either inducing an endorphin release (Low Frequency TENS programs) or to block the pain signals to the brain through the Gate Theory (High Frequency TENS programs).
Check out the Compex Edge 2.0 and other units at www.compex.com.

Save 15% off with code through the holidays: meredithgift15 (certain restrictions apply)
---
CycleOps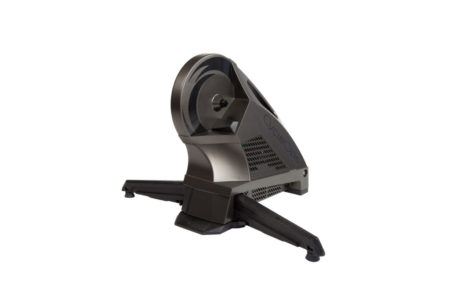 The H2
The H2 is the top of the line CycleOps smart trainer that can really help you improve your cycling performance. The latest generation of the Hammer uses the proven PowerTap technology and improves the accuracy from +/-3% to +/-2% and simulate a slope up to 20%. The 20-pound flywheel definitely makes a realistic ride.
If you're worried about noise, don't worry. The trainer is rather quiet with a proclaimed 64 dB at 20 mph which is consistent with the prior generation.
A great feature added this year is some additional integrated technology. The H2 now has integrated cadence, speed and power data so there's no need for external sensors.
Of course, being a smart trainer, it's compatible with a wide variety of devices and virtual training application, including Rouvy, Zwift, TrainerRoad and many more. No more endless hours of Netflix (only if you choose so). If you don't want to use an app or device to control it, you can simply plug it in and use it as a regular trainer.
Finally, the H2 is integrated dual ANT+ FE-C and Bluetooth. That means you'll be good to go in collecting all your data on most devices and even be able to control the unit with some devices.
For more information on the H2, check out: https://www.cycleops.com/product/h2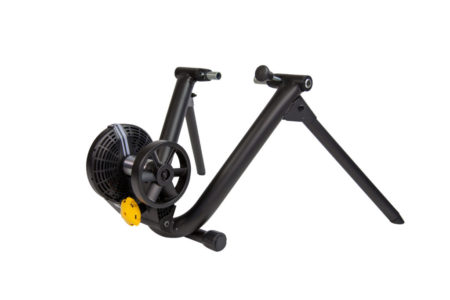 The M2
The M2 is the latest version of the CycleOps Magnus. If you're looking for a smart trainer to use but ride quite a bit outside, this is the trainer for you. The M2 isn't direct drive like the H2. Therefore, you can easily set your bike up and remove it quickly for those outdoor rides.
The M2 is a electromagnetic trainer with rather impressive with its specifications. It has the integrated dual ANT+ FE-C and Bluetooth for versatility. It can simulate up to 15% climbing grade, is 69 decibels, and it's accuracy is +/-5%.
For more information on the M2, check out: https://www.cycleops.com/product/m2
---
Headsweats
Headsweats has you covered including performance hats, truckers, visors, active performance bands, cycling styles, beanies & winter wear, and more! Just because it's cold outside doesn't mean you're going to stop heading out on your morning run every day. Headsweats has race hats, visors, and thermal beanies that are perfect for those winter days. Each hat features a unique holiday design that will bring a smile to everyone's face, and your new headwear with either keep the sun out of your eyes or your head nice and warm.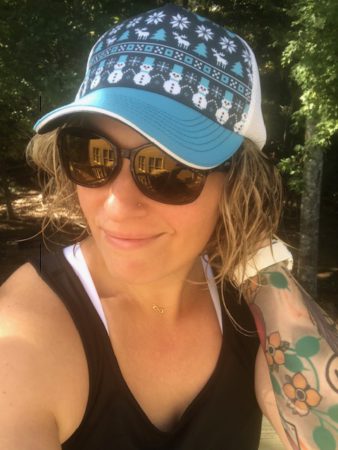 No matter your taste or need, they have you covered. They have custom apparel, custom headwear, an accessory shop, a logo lab, and a flag for all your needs.
Use FROSTYSBM30 to get 30% off sitewide now through 12/31/18 at www.Headsweats.com
---
Huma Gel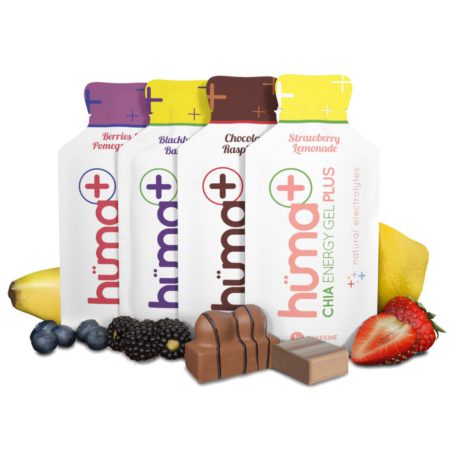 Huma Gel started with the ancient fuel of the Tarahumara Indians, history's premiere ultramarathoners, and combined it with advanced sports nutrition research to bring you Huma Gel.
The Huma Plus are as natural as you get, so you know they won't cause you problems. Which is great, since they're fantastic sources of Potassium, Sodium, and Magnesium, the electrolytes you need when you're crushing an endurance adventure.
They also have the Huma XL. They're the same great taste, same natural ingredients but 3 times the gel. They offer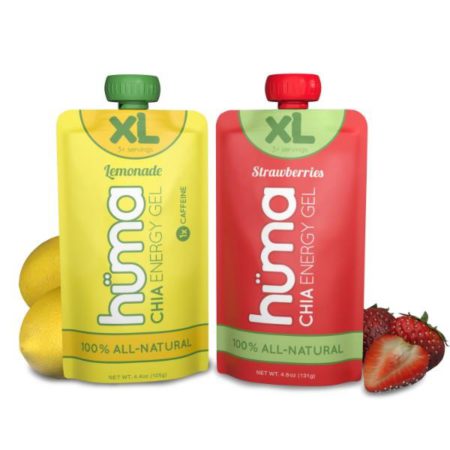 the convenience of a flask with no prep, no mess, no hassle. Just grab a gel and you're ready for an extended adventure.
If you sign up for their newsletter, you'll receive a code for 2 free gels. Additionally, Huma has a fun roulette wheel on the site that offers, randomly, either 3 or 4 free gels.
Save 25% off with code "Atwood25" always at www.HumaGel.com!
---
Junk Brands
I am completely in LOVE with Junk Brands headbands. The next best replacement for a loved visor (but when you can't wear a visor because of a barbell!), these do the trick.
Check out the bands I love (my favorites: the Big Bang Lite) and more at https://www.junkbrands.com/
---
Klean Athlete
Klean Hydration
An athlete's most important asset on game day, during training, or out on the race course is his or her engine. To perform at its best, the body requires adequate fluid and electrolyte intake before, during and after exercise. During physical activity, the body loses fluid and electrolytes through sweat. Even modest fluid losses can diminish physical performance. Klean Hydration™ consists of 6% carbohydrates, comprised of simple carbohydrates (glucose and fructose) and a complex carbohydrate (branched dextrin) with additional minerals for the replacement of fluid and electrolytes during physical activity. The carbohydrates and sodium in this natural orange-flavored drink mix support the intestinal absorption of fluids to maximize hydration efficiency. Klean Hydration™ also has an osmotic concentration, or osmolarity, similar to that of body fluids, to support fluid replenishment without slowing you down. Performing at your best through optimal hydration is simple with this great-tasting, naturally sweetened and balanced hydration powder.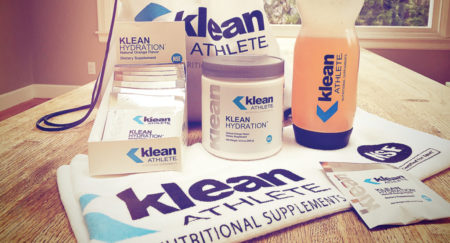 Klean Probiotic™
Athletes have all heard the phrase "gut check." Klean Probiotic™ takes that challenge literally. By balancing bacteria in the gut and enhancing nutrient absorption, Klean Probiotic™ is key to supporting the overall health of the digestive system. In addition, because strenuous exercise can impact the immune system, Klean Probiotic™ is also formulated to help support the body's immune response.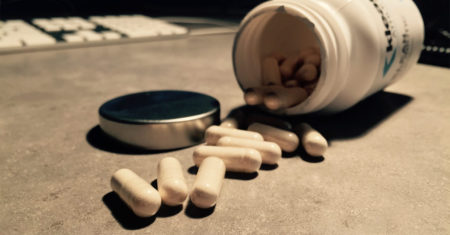 Order now and save 20% always with this link  !
---
Nuun Hydration
Nuun hydrates better than water alone. The new Nuun electrolyte tablets have the same great electrolyte profile from the past, but their water enhancer now also includes: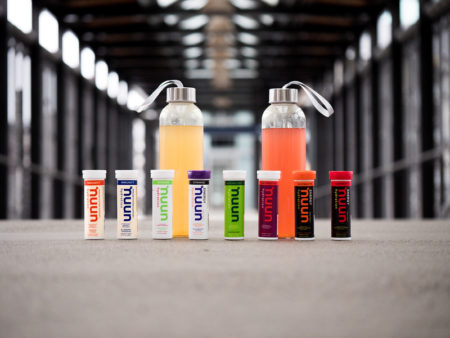 · better performance: the addition of non-gmo sourced dextrose helps the body to absorb fluids more efficiently while still containing 1g sugar or less.
· clean ingredients: they use plant based sweeteners and ingredients to increase health benefits
· gluten-free, dairy + soy free, safe for clean sport certifications
Use hydrateswimbikemom for 20% off at www.nuunlife.com/shop now through January 15, 2019.
---
The Nutrition Mechanic
There's no one-size-fits-all or magic bullet so why follow the fads, social media hub-bub, or waste your time dabbling with trendy diets?
Let Dina Griffin help take you to the next level – one where you live with less "food confusion" and "diet hopping."

Find out what is right for your unique self, all while achieving increased vitality and accomplishing the physical feats on your bucket list.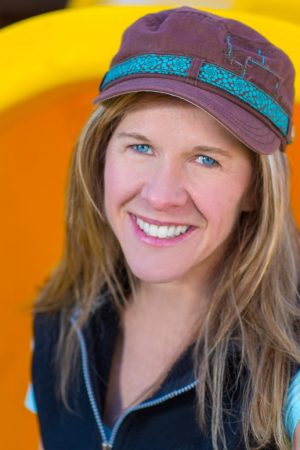 Use MECHANIC-SBM10 to get $10 off an initial 'diagnostic' nutrition session or MECHANIC-SBM20 to get $20 off a
nutrition coaching package until 12/31/18 at https://nutritionmechanic.com/nutrition-coaching/

---
Orr Cycling
Orr's BLACK LABEL Series  are the same Gen3 ORR wheelset with a few UPGRADES!
They've partnered with White Industries to create new OEM hubs based on their T11 Hub with titanium free hub body and their custom outer shell. The BLACK LABEL Series now comes in a stealthy new water transfer black decal. These new wheels will upgrade your ride, without emptying the wallet.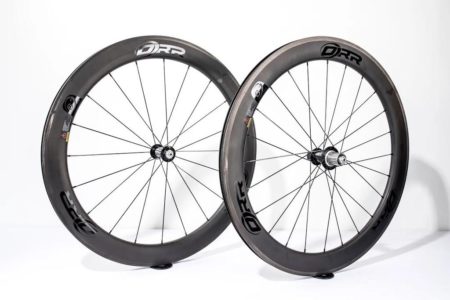 Use code: SBMGIFT to get 30% off at checkout or use this link to automatically apply the discount to your shopping cart.
---
Quintana Roo
A long-time supporter of Swim Bike Mom and sponsor of our tri club, Quintano Roo is a favorite for rides on two wheels!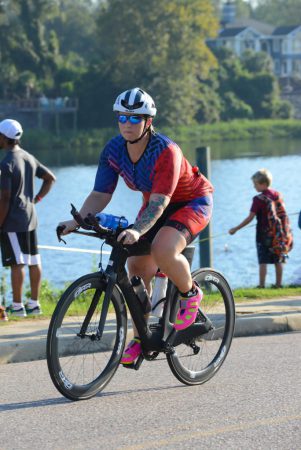 PRfour Disc
Disc brake technology is continuing to thrive in the triathlon industry. Disc brakes not only add to the stopping power and consistency of braking in all weather conditions, they also increase the lateral stiffness and stability of the bike with the addition of oversized thru-axles.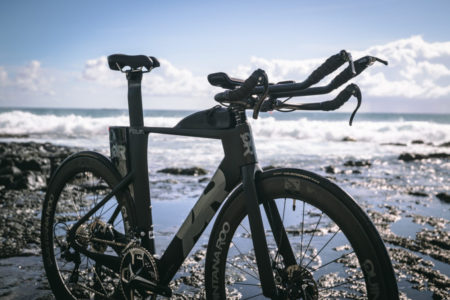 QR began its disc-brake series with the PRsix Disc and PRfive disc. They received a number of inquiries from athletes and retailers looking for a new disc-brake triathlon bike at a more attainable price – and so became the PRfour Disc.
The new PRfour Disc starts at $2,999, but can be offered with a carbon aero race wheel option for $3,999. The PRfour Disc features a mix of Shimano 105 11-speed components with TRP Spyre disc brakes.
Key Features
– New aero disc frame featuring 24/30T hybrid composite technology
– Features trickle-down technology from the PRsix Disc and PRfive Disc
– Flat mount disc brake design
– SHIFT+ Technology
– Boat tail cross sections increase aero efficiency, reduce frame flex and provide greater stability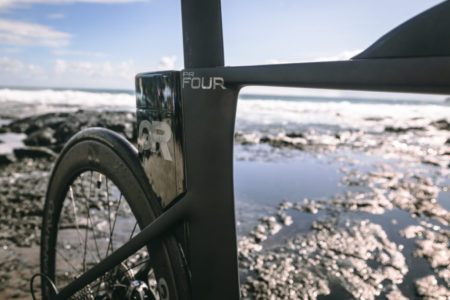 – 12mm thru-axle design provides added lateral stiffness for better power transfer
– Leading edge absent / invisible chainstay increases aero efficiency and drivetrain stiffness
– Static downtube orientation for maximum aerodynamic advantage across all sizes (size specific design)
– QBox increases aerodynamics with enhanced boat tail technology
– Easy assembly – 2 allen wrench sizes
– QR top tube storage
– 6 position seatpost design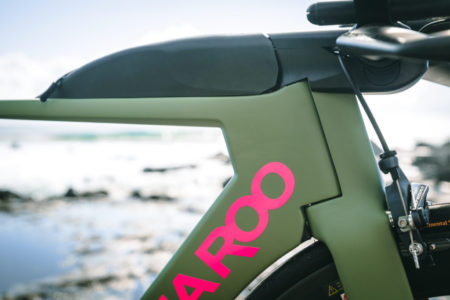 All New 2019 Colors
Quintana Roo triathlon bikes are hand-painted and assembled in their Chattanooga, TN facility, giving athletes the ability to customize their bike to their liking. By painting their bikes in-house, QR is able to continue to build on their paint and decal offerings.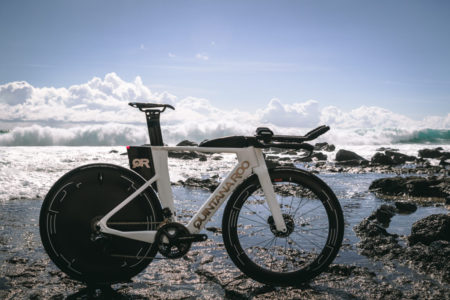 New for 2019, PRsix and PRsix Disc bikes can be painted in Ghost White with a Rose Gold or Silver decal. They are also offering an Army Green color for the PRsix and PRfive series bikes with either Neon Pink or Matte Black.
Go check out QR! https://quintanarootri.com/

Join the Spiritus Tri Club now for AMAZING deals on QR bikes in 2019!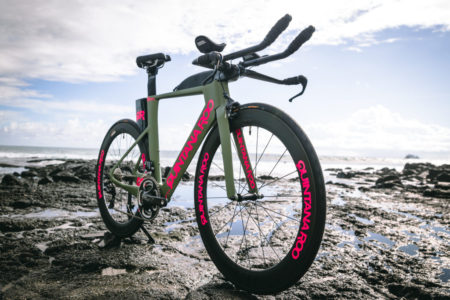 ---
Reflect Sports
Hoo Ha Ride Glide Anti-Chafing Skin and Chamois Cream is the original anti-chafing skin and chamois cream formulated to be safe for women but men love it too!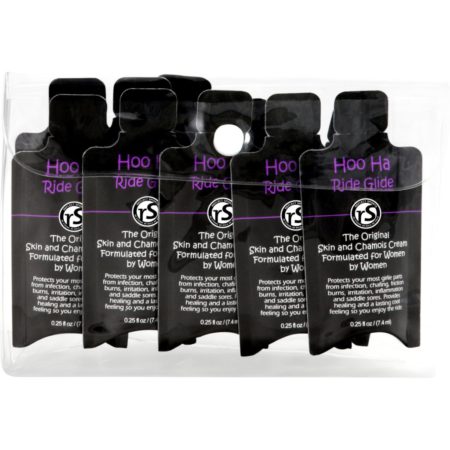 REFLECT H2O® Pre-Swim & Sun Protecting Gel is formulated to use on wet or dry hair prior to swimming or activity leaving you with strong and healthy hair.
REFLECT H2O® Swimmer's Shampoo gently gets chlorine out of your hair and removes the copper that causes your hair to turn green.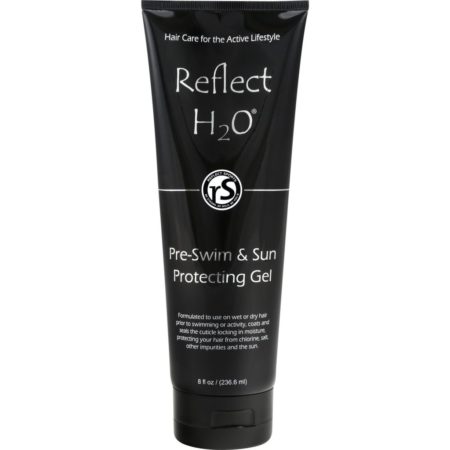 Get 20% off using SBM20 at https://www.reflectsports.com/collections/ all through 12/31/2018.
---
Roka
Transition Pack
Three years of wishing, dreaming, thinking and sketching. Eighteen months of prototyping, packing, poking holes, and rigorous testing in dozens of countries around the world. Zero details spared.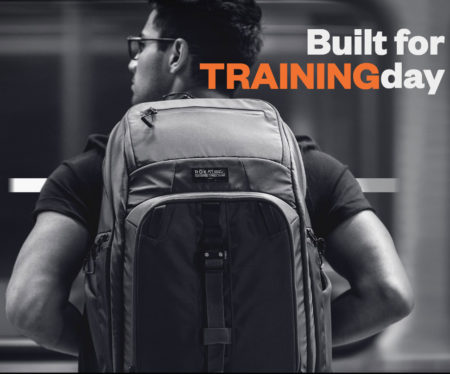 Roka is introducing the ROKA Transition Pack: A performance storage system for those who embrace the transition. Purpose-built for multidisciplinary life domination.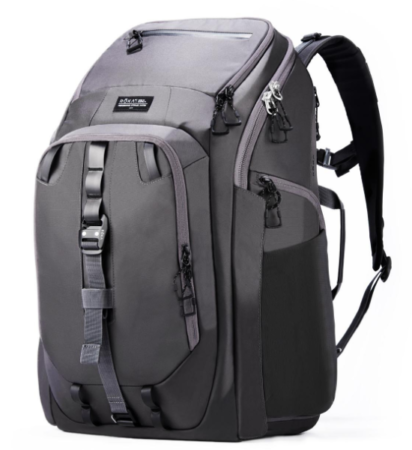 RIO TI
Roka's new The RIO delivers unmatched, ultralight performance with zero compromise on style. The RIO's Titanium frame and ULTRA lenses weigh in a a stunningly lightweight 18 grams.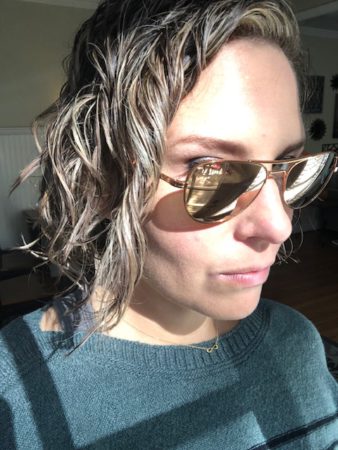 Patented GEKO™ Pads on the nose and temples provide optimal multi-directional traction and comfort. The result is an incredible "forget you're wearing them" experience with no-slip retention. Our ballistic impact-resistant C3™ nylon lenses deliver outstanding optical clarity and offer anti-scratch, anti-fog, anti-reflectance, oleophobic & hydrophobic coatings.
Save 25% with code: MeredithGift25 at www.RokaSPorts.com through the holidays.
---
Rudy Project
Defender
Inspired from more than 30 years of Rudy Project heritage, the Defender blends an innate racing attitude with the most advanced eyewear technology to provide unparalleled comfort to athletes and weekend warriors.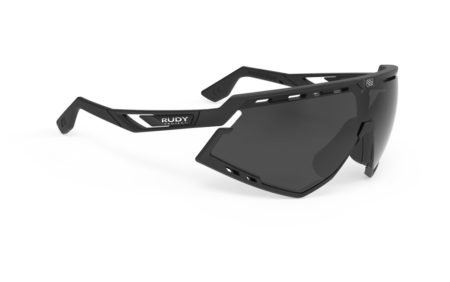 Adjustable nosepad and temple-tips, ultra-deep field of vision, protective soft Safety Bumpers and extraordinary Power Flow ventilation System make the Defender extremely comfortable and safe.
Use code ba-swimbikemom for 30% off at www.RudyProject.com/vip
SpinAir Sunglasses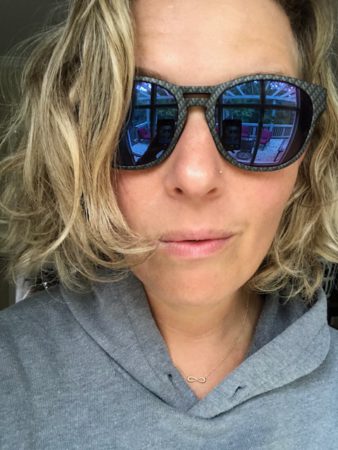 The all new Spinair family sets a new milestone in the Rudy Project history introducing the Active Lifestyle philosophy. Stylish sunglasses with performance features to ensure comfort and eye protection whether you're playing sport, travelling, relaxing or doing the things you like. Echoing the current eyewear trends, the Spinair 56 and Spinair 57 models features soft rubber nosepads and adjustable temple tips to provide a comfortable and customized fit. Spinair 58 is more performance oriented integrating a fully adjustable nosepad to further enhance the comfort of this active lifestyle model.
All the Spinair models provide unparalleled eye protection and sharp vision mounting the vibrant RP Optics multi-laser mirrored lenses and the state-of-the art Polar 3FX HDR lenses. The Polar 3FX HDR technology filter glare from car headlights, sun rays and the refracted light on wet or shiny surfaces like water and snow while improving contrast in urban, mountain and road bike environments. The result is bright and comfortable vision, sharper details perception and brighter colors with considerable reduction in eye fatigue.
Spinair 56 Link:
https://www.rudyproject.com/ww/en/products/active-lifestyle-eyewear/spinair-56.html

Spinair 57 link:
https://www.rudyproject.com/ww/en/products/active-lifestyle-eyewear/spinair-57.html

Spinair 58 link:
https://www.rudyproject.com/ww/en/products/active-lifestyle-eyewear/spinair-58.html

Use code ba-swimbikemom for 30% off at www.RudyProject.com/vip
---
Running Warehouse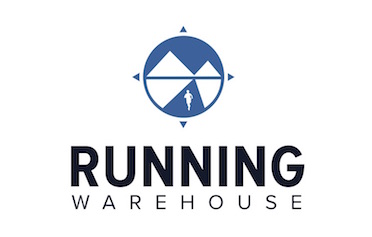 Second only to Adidas itself, Running Warehouse is the next-best place find your Adidas gear on the web! From shoes to merch,
#RunWithTheHouse has all the gorgeous three-stripe fixes for you! Keep an eye out during the holidays for their amazing deals and special offers on gift cards for your friends and fam.
http://www.runningwarehouse.com 
---
Skirt Sports
Skirt Sports offers skirts, bras, tops, bottoms, and more for your active life.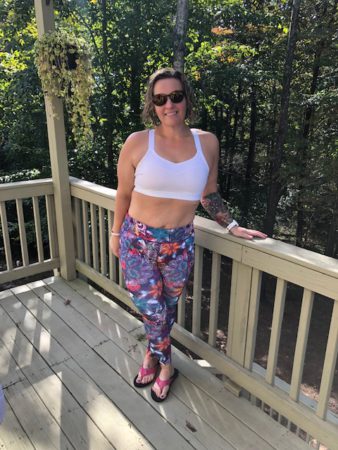 Today, Skirt Sports is the only women's activewear brand that truly celebrates women of all shapes and sizes with products from XS to XXL (sizes zero to 22).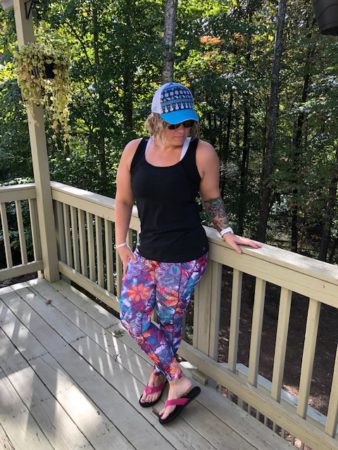 To get 15% off, use code meredithssgift at https://www.skirtsports.com through 12/25/2018.
---
Spiritus Tri Club (#BestTriClubEver)
Spiritus Tri Club is going into its third year and is bigger and better than ever!
It's the place where you may be new to the sport and just want to do your workouts (alone), but also desperately need a support network–that maybe can't be or won't be local. Maybe you live in the middle of nowhere, work the night-shift, have young kids, and more. Maybe life is just too busy to commit to the local groups. All of these lifestyles are all really tough to schedule with a local tri club. (And how can you get to know people when you can never be there?)
Want these type of gift guide deals year-round? Then you got it! Join the club!
For NEW members, save $15 on your NEW registration with code " SBMGift" until 12/31/18.
Go here to register or learn more at www.swimbikemom.com/triclub

---
Triathlon Training Plans
Spiritus Tri Coaching has NEW plans available for Sprint, Olympic, 70.3 and 140.6 distance races.
The plans are available NOW for purchase  at a 10% discount with code "SBMGift".
Go here to learn more.Plans are available to with a February 1 (or later) start date. If you are a member of the Tri Club, you save even more.
---
Tailwind
At Tailwind Nutrition, they know your life adventures often end far away from a kitchen. Whether you finish your workout at a trailhead, at the top of a mountain summit for the night, in your tent, or simply far away from your final destination, they know the importance of post-workout recovery. That's why they've formulated the first sport recovery drink based on a patent-pending perfectly complete protein.
They start with organic rice protein and supplement it with essential amino acids to make that protein complete. Then they add carbohydrates, some healthy fats from coconut milk, and just the right amount of electrolytes.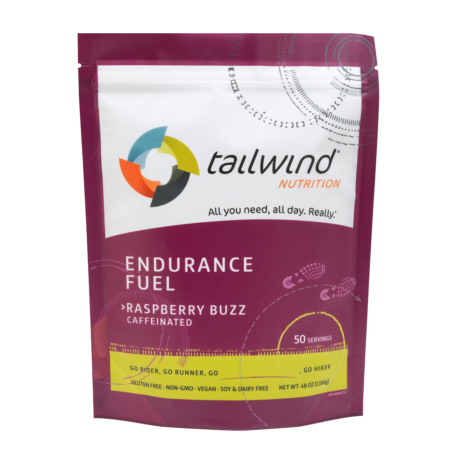 Nothing repairs your muscles more efficiently, restores your energy faster, and makes you feel better sooner. Try Tailwind Rebuild, a vegan, gluten-free, and dairy-free recovery drink to get back on the trails, in the saddle, or out doing what you like faster! Adventure is waiting — is your body ready?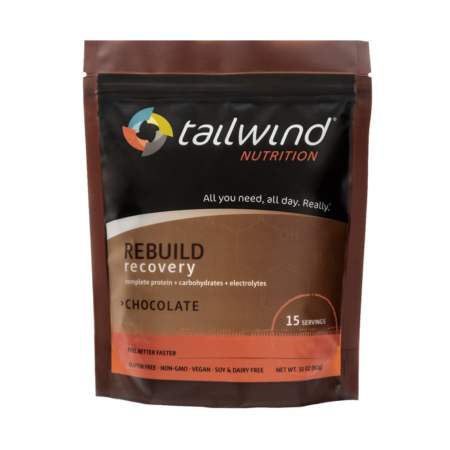 A great way to try Tailwind is to take advantage of their Tailwind Challenge at:
https://www.tailwindnutrition.com/tailwind-challenge/

---
The Book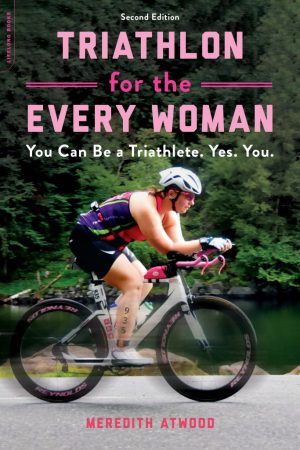 Triathlon for the Every Woman: You Can BE a Triathlete. Yes. You.
Give a gift of inspiration and the tools to get your friends and family on their journey to triathlon.
In this fully revised edition, I not only share how I went from the couch to an IRONMAN 70.3  in just over a year, but also share the latest expertise from coaches, nutritionists, and athletes on each component of the triathlon: swimming, biking, and running. With compact training plans, the most current nutrition advice, updated resources, and the latest information on long-distance racing, this new edition has all your friends and family need to make your triathlon goals a reality.
Pre-order now, and email your proof of purchase to meredith@swimbikemom.com to join the Triathlon Insider Team on Facebook.
---
TriBike Transport
Give the gift of Hassle-free, Economical, Unparalleled bike transport with this special offer of $25 off. Use promo code BTCE25 at checkout.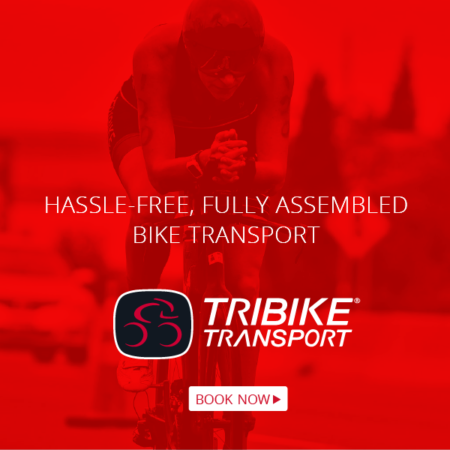 Since 2004, TriBike Transport has helped over 100,000 athletes by providing HASSLE-FREE, ECONOMICAL, UNPARALLELED bike transport. Whether using our Fully-Assembled, Pack & Ship or Valet Service, we take the hassle out of transporting your bike, so you can focus on your race.
*Valid for new 2019 roundtrip reservations only. Cannot be combined with any other promotion. Excludes Pack & Ship service. Excludes races outside North America.
Use promo code BTCE25 at checkout at www.TribikeTransport.com to save $25.
---
The Original Worm
The Original Worm is the portable, full body massage roller that combines the benefits of therapy balls with a fitness massage roller.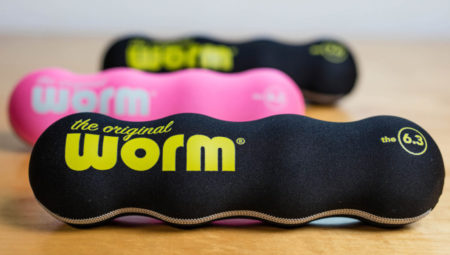 The Worm's specially designed (4) neoprene encased, solid rubber massage balls target 4x the body's surface area. These massage roller balls will provide trigger point release to combat stiffness, pain and stress in muscles and joints. An easy to use, easy to carry, self massage tool.
Use SWIMBIKERUN25 and get 25% off entire site at www.theoriginalworm.com now through 12/31/18.
---
RoadID
Adventures come in all shapes and sizes. And thankfully, so do RoadIDs! Their various models ensure that you can comfortably wear ID in many different ways, giving you convenient, everyday peace of mind. From ID bracelets to your Apple Watch, and all the way down to your shoes, they have a solution to meet your needs.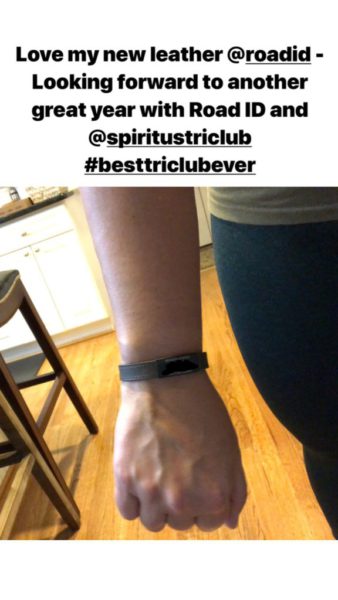 Customize till your heart's content with a smorgasbord of face plates, band types, sizes, and colors for an ID that's uniquely you. Perfect for everyday wear and up for any adventure. They can include up to 5 or 6 lines
of custom text.
Link: https://www.roadid.com/
---
RockTape
RockBalls
The new RockBalls Infinity is Two balls fuse together to provide dual-action relief to sore muscles and joints. Roll Infinity down your
spine to relieve back pain*, or target painful calves and hamstrings with twice the pinpoint accuracy. RockBalls Infinity are ready whenever and wherever you are. Coupled with our original RockBalls and RockFloss, they make a perfectly portable mobility toolkit.
RockSauce
RockSauce Fire is a topical pain* relief cream that works by providing incredibly strong heating sensations that last for hours – with powerful ingredients like menthol and capsaicin that work together to soothe sore joints and muscles.
Best of all, it can be used with RockTape – it soaks right through, without compromising stickiness – delivering pain* relief in combination working with our incredible tape.
So cold you'll put on a parka. You love the feeling of ice on an injury? Get the same strong chill from RockSauce Ice! It relieves muscle and joint pain* with strong 6% menthol and other active ingredients that provide a powerfully icy cooling sensation.
Combined with Arnica, Green Tea and Aloe, RockSauce Ice soothes more than your brain with natural ingredients to soothe swelling and keep skin irritation-free.
RockTape H20
RockTape H20 is the world's best kinesiology tape made even stickier to meet the demands of top athletes and austere environments. It microscopically lifts the skin away from the muscle and fascia below, creating a decompressive effect. Stretchier, stickier and stronger than the competition, RockTape is preferred by athletes and medical professionals throughout the world.
What are the benefits?
· Relieves swelling through decompression which speeds recovery.
· Increases awareness of your body position to help you maintain proper posture and form.
Hookgrip Tape
For those who out there that life, RockTape has Hookgrip Tape. It's the same awesome Rocktape, different way to use it. HookGrip tape provides pre-cut strips sized to protect weightlifters' thumbs when using the *hookgrip technique. It's a standard 5cm (2") x 5m (16') roll of RockTape and pre-cut 32 150mm strips that easily tear off for quick use. That means less time taping, and more time lifting!
Rock Wrist – wrist wraps
Wrist wraps are intensely personal – everyone has a favorite design. RockTape has nailed the perfect wrap. RockWrists are supportive enough to help with your PR, yet minimal enough that they fade away during a WOD. The polyester fabric provides 10% stretch and secures with hook and loop.
Assassins Knee Sleeves
Assassins are an entirely new generation of knee sleeves. Assassins will keep you ahead of the game–keeping your knees supported and protected while slaying reps and crushing WODs. Assassins can be used in a variety of sports and fitness pursuits, including: weightlifting, high-intensity interval training, obstacle course racing, running, cycling and other functional fitness endeavors. They are available in sizes extra small through extra large, with two thickness options: 5mm for moderate support and 7mm for maximum support.
Check out these amazing recovery tools and more at www.RockTape.com!
---
The BFF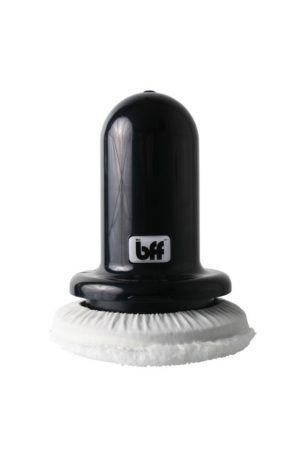 With a rotating triple-dense layer foam disc that rotates & vibrates intensely, THE BFF does all the work for you – and it feels like relief
& pleasure – not pain & agony!
The intensive vibration desensitizes the soft tissue so you can go deeper into taught fascia & muscles with less pain. Foam rolling can be
agonizing and time-consuming. The BFF is an athlete's best friend, because it saves you tons of time, is super fun, and makes your body feel AMAZING (plus you can sip a cup of coffee while rolling!)
Often it's the smallest packages and gestures that mean the most.
Stumped?
Help us bring the gift of health/recovery/healing and beauty to loved ones.
Anyone limited on time will appreciate the value in this product. It's not just the time save — it's all the good stuff massage does to your body. From working out knots in your muscles to promoting deep relaxation and soothing anxiety, a good rub down is one of the healthiest things you can habitually do to recover the body.
Use Spiritus15 at www.thebff.com to get 15% off now through December.
---
TriEverything.com
Check out some of these great holiday buys, and save 15% with code HOLIDAY2018 through the holidays!
Tri Tats Race Pack (Great Stocking Stuffer)
TriTats triathlon-specific body-marking system provides a nicer and professional look for you. They simplify the stress and mess of traditional body-marking and provides an improved professional image to race directors big event.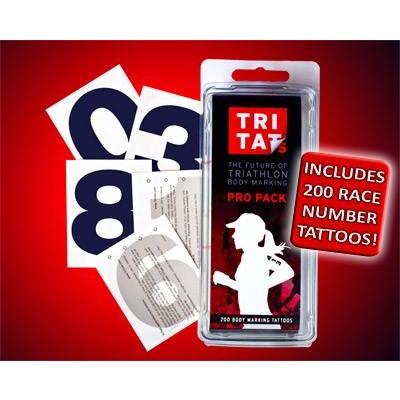 SpiBelt Race Number Belt
The Race Number Belt is an elastic belt with built-in toggles to attach a race number bib. This is a great product for minimalist marathoners or triathletes that don't want safety pins ruining activewear!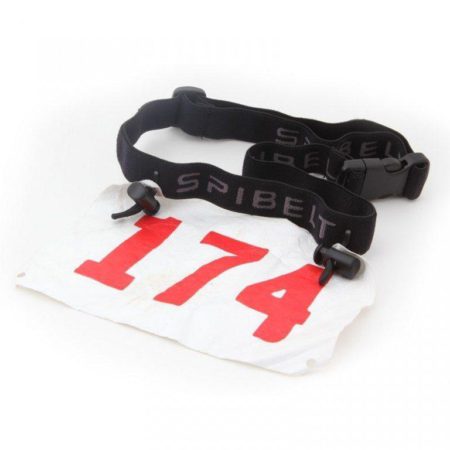 Zensah Compression Leg Sleeves
The Zensah compression leg sleeves are made with gradient compression which provides wide ribbing in the front for shin support and tight ribbing in the back for calf support.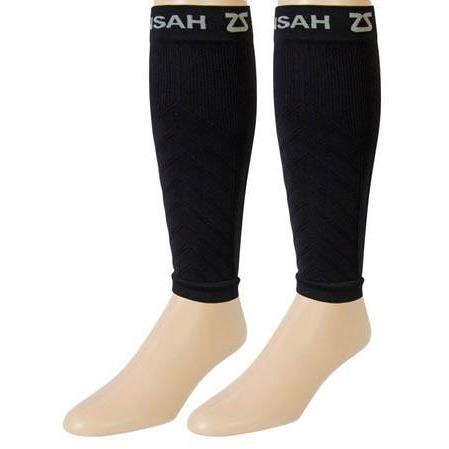 Xlab Torpedo Versa 200 – Alloy
The XLab Torpedo Versa 200 is a durable, aluminum aerodynamic aerobar hydration system with telescoping computer mount. Raise the computer mount up to tuck in a Refill Bottle for race day, or lower it down for a standard bottle to maintain the optimal view for training days.
SBR Tri Slide
TRISLIDE is the ONLY anti chafing, anti-friction, anti-blistering product found in a convenient environmentally friendly aerosol spray. Gone are the days of goopy messy hands and contaminated sticks, the continuous spray application of TRISLIDE is easy to use and safe to share!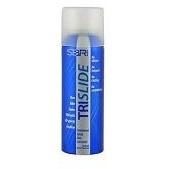 ---
Hope you found some AMAZING goodies you must-have, that your friends and
family must-have — or that you don't need, but will make you smile!
Happy shopping!
Meredith