In early October 2017, I began seeking a Year of No Nonsense, and using the hashtag #YearOfNoNonsense.
Why? Because I was tired.
Shonda Rimes (producer of shows like Grey's Anatomy and Scandal) has a great book called The Year of Yes,  where she, as a former 'no to everything' type gal started to say yes–to events, to invitations and more. She basically started showing up to her own life, and everything changed for her.
I know that feeling. I took some big steps on December 12, 2015 when I began to ask myself the questions:
What if I gave this coming year my best efforts?
What if I just tried to be the best VERSION of myself?
What if I quit drinking?  
Up until that time, I was showing up to some parts of my life–like training and racing, maybe sometimes with the kids and spouse, but the rest of it?  I was drowning. In so many ways.
With my commitment in 2016, I didn't try to be anyone else. I didn't try to live up to anyone else's version of what I should be. I tried to stop comparing myself to others.
I just tried to get out of my own way.
2016 was a good year.
2017 started out as not so great year. (I call it a growth year. Where I grew up.)
By the October of 2017, I was ready for a fresh start. A new Purpose.
Because I was really still dealing with a lot of garbage, nonsense, and drama.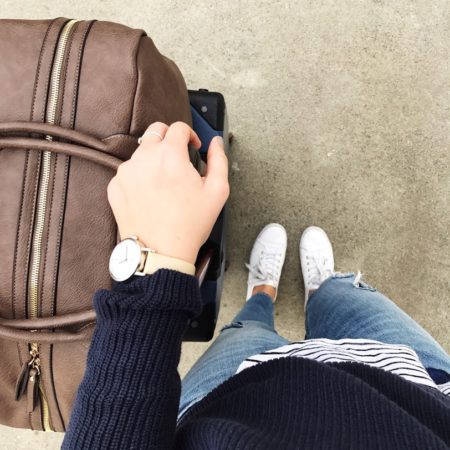 I didn't wait until January. I started immediately. Then I set out the pledge in December.
I believe firmly in starting the new year stronger than ever–not waiting to change on January 1.
The Year of No Nonsense starts now (whenever you are reading this).
Many of us are rounding the corner to one year of taking this pledge, I wanted to invite you to renew the pledge and make any additions that resonate with you.
For those of you new to the idea of a Year of No Nonsense–welcome.
The Year of No Nonsense is a very personal pledge. It doesn't start in January. But rather, wherever you are. Whenever. And is renewable, changeable.
It's a life-long commitment to saying "no" to Nonsense–and "yes" to you.