One of my favorite excuses is: "I don't have the motivation."
We humans don't mean anything harmful by that excuse.  But it can cause issues.
The "lacking in motivation" excuse is as insidious as being a repeat quitter.  Once you start quitting, it makes it easier to quit.  Once you declare yourself lacking in motivation–well, then we might as well make a t-shirt:  Motivation Stops Here
Sometimes "lacking motivation" is a trait we are given as a child–like how I would never, ever be a runner–and we hang on to it.
Oh dear me, well, I would do that, but I am forever lacking in motivation.
I get it. I am "forever terrible in running." The struggle is real.  But the truth is–I run just fine.  Yes. Truth. Nothing is wrong with my body or my legs.  My short legs just don't turn over as fast or as gracefully as other people's… but there's nothing wrong with me and running.  I run. I can run. I do run. I run far. Sometimes I run fast. Sometimes I don't.
But there is nothing wrong with my run, just like there is nothing wrong with my motivation.
Chances are there is nothing wrong with your motivation, either.
I will admit:  motivation (as it seems) is a booger, though.
[Go here to read a post about how discipline and motivation are linked (and unlinked)].
For example, I have decided against starting a lot of major races in the past–usually about the time the hard stuff started in training. But surprisingly, after dissecting the blueprint for these DNS (Did Not Start) events, it often wasn't motivation that I was lacking.
Sure, sometimes I failed with discipline.  
I could be lazy, sure.  I could lack discipline, yep. Discipline lack showed up when  I really wanted to do the race. I wanted the finish… and I went for it.  But I just wasn't disciplined to work hard enough to do well or make it happen as well as I wanted. The struggle bus or bad attitude could flare up on a dime, and the races were really hard.
Sometimes my lack of discipline was disguised as a lack of motivation–but really, I wasn't into working harder for a better reward. I just wanted to do the race on the least amount of gas possible.
And hell, that's okay sometimes.  Who says we have to PR everything? Go forth and do races however you want to do them.
But then sometimes the reason I didn't show up to a race or train for something (aside from real reasons like injury or sickness)… well, it was something else.
Most of the time, I was lacking the proper Fs to give.  I was shutting down.  Because I signed up for the race for the wrong reasons in the first place.  My coach really nailed it when he said, "You are doing this race for the wrong reasons," talking about Ironman Texas in April (which I "really wanted to do" but didn't want to ride my bike for more than 2 hours.)
And yes, there's a distinction between:
I am unmotivated.
I am not disciplined.
I really just don't give a shit.
See… in order to have motivation OR discipline, we have to have a WHY.
The WHY is precisely the shits we give.
There is a reason we are doing this particular race. There is a reason we are doing this activity or sport. The thing that keeps us going over and over, week and month and year after year—that reason has to be strong for the motivation and discipline to kick in.
We must care about the reasons we are doing this thing–over and over again–because if we stop caring, then it's over.
When there is a "why", we can find the elusive motivation. We can dig deep, we can make the discipline happen.  Our friends, our training partners, our coaches can pull the work, the drive and the gusto out of us.
But when the WHY is lacking— get your hand-basket, because it's hell time:  no one can get through to us.
The eyes staring back are blank, and we are soul-less.
Our "why" flame is dead.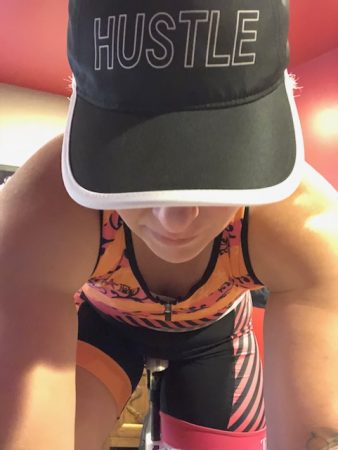 So what is keeping us from making progress towards our goals?
We are choosing the wrong goals.
The goals we are choosing are not backed with a big enough WHY.
I want to do an Ironman.  
(Why?) 
[All of my friends are doing it. It will be fun.]
[[[[[[[   buzzzer sound   ]]]]]]
We fizzle. We sizzle. We just don't have the drive to get up in the morning, because the why (our friends are doing it) isn't just quite enough.  When we "fail" or DNS or "quit," then we blame ourselves and add a nice self-hate and sabotage cycle to boot.
But it's not that we are flawed or lazy or crappy people–we just picked the wrong goal.
And it doesn't have to be forever.
Goals are directly related to timing. A goal can be wrong just because of the timing. Period.  
I get it, because I have been there.
It doesn't meant that a goal will never happen. Maybe the time isn't right. Maybe the flame isn't burning like mad–right now…
Now, let's look at this one.
I want to do an Ironman.  
(Why?) 
[My soul is on fire and burning for this finish line. I want to see that I am made of iron and metal and all the amazing things that I see on television–I want to prove that I am made of that—to no one other than myself! I am amazing and superwoman and I want to prove it. I want this for me! I want this for my family! I can do this. I will change my life with this race. I will work hard. I want it! I will have it!]
[[[[[[[   DING DING DING!!!!   ]]]]]]
Choosing goals is not about perfection.
Choosing goals is not about dumbing goals down either.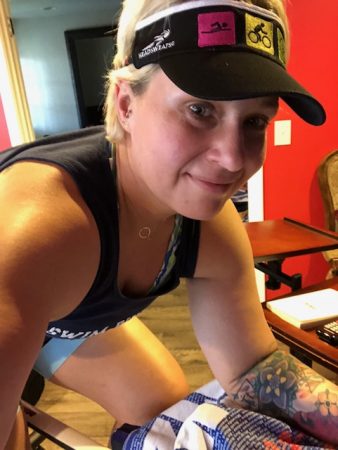 You CAN do whatever big and huge goal you decide.
But I promise one thing–the success of the goal is directly related to the WHY. 
I will also say that a successful goal is about picking something big that allows you to do a little good each day for yourself.  Progress.  A little.  Discipline.  A little.  Kindness to yourself.  A little.
Goals can be massive, small, and anything in between. The sky is the limit. The time is passing. Might as well do something cool that makes you happy and inspired.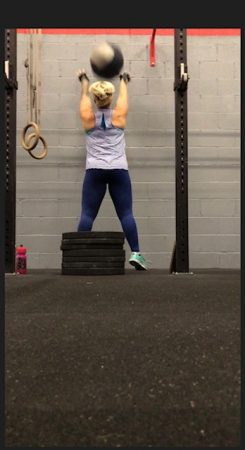 All I can say is just make sure your goals line up with your heart, your passion and your joy.  The WHY has gotta make sense.
That will make the magical motivation and discipline so much "easier."
#2018 #YearOfNoNonsense