What a great day (and cold) to run a half marathon in Atlanta…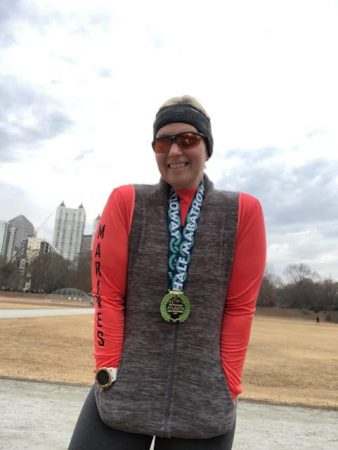 plus, I never want to miss an opportunity to race something that involves the amazing Jeff Galloway.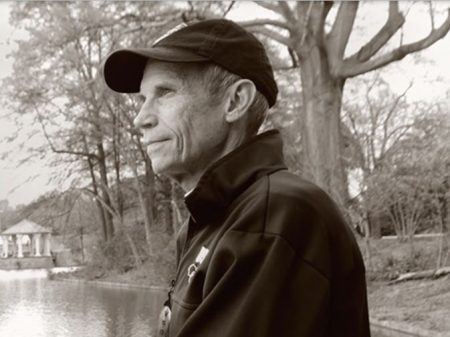 Put the JG 13.1 race on your list for the following reasons:
beginner-friendly
run-walk super friendly
great run-walk pace groups too
hilly but lots of downhills too
scenic
not-the-usual-Atlanta race course
nice and kind people racing and volunteering
a perfect-sized race – not too huge, but not too small either
ample cutoff time (4:30!)
amazing volunteers
hot coffee at the finish
disposable jackets at the finish to warm you up
photo ops with Jeff
ease of parking (Colony Square) and a short 1/2 mile walk back to the car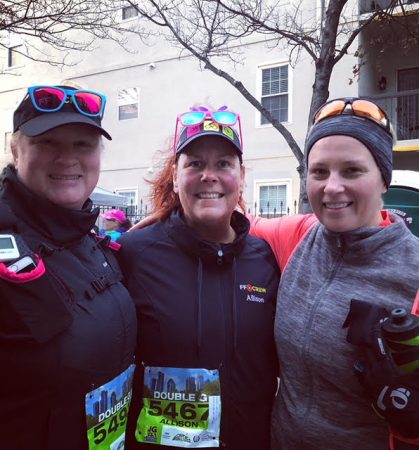 It's a race weekend, meaning there is ALSO a 5k on Saturday – Barb's 5k – with Jeff's wife, Barbara.  (Who I actually saw also running the 13.1 today, too.)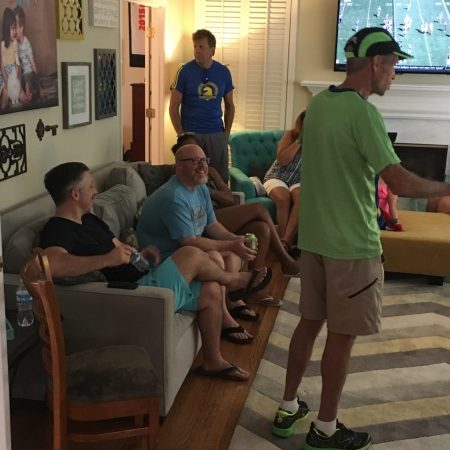 I was fueled by this thread on Facebook for favorite running songs – had a great playlist, day and run!
I did a 2:30/:30 run-walk interval and I stayed in Zone 2 for the whole run, with a pace of 11:30–which is a great improvement from my Zone 2 training half marathon of last year!  Progress happens, yo… just at different paces for everyone.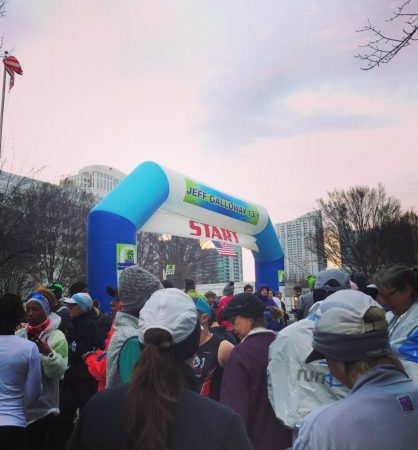 I can say that this was THE most enjoyable running race I have had in a really long time.  I felt amazing until about Mile 12–then I was just ready to be done.  BUT, a great day.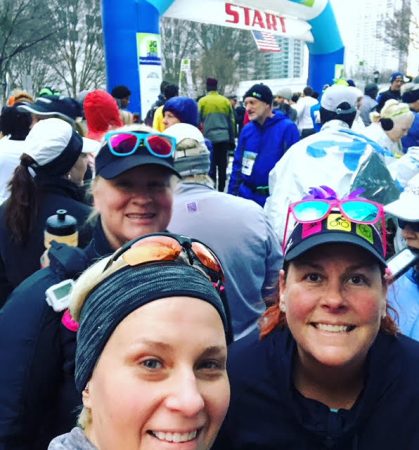 Make sure you check out Jeff and his plans, and his races!
Until next year!