When you cross a finish line, most times these days a shiny medal is hung around your neck to recognize your achievement.
Maybe you PR'd the distance. Maybe you were dead last. And maybe you got on the podium. There are a hundred scenarios for that race day was like, but oftentimes, we leave with a medal.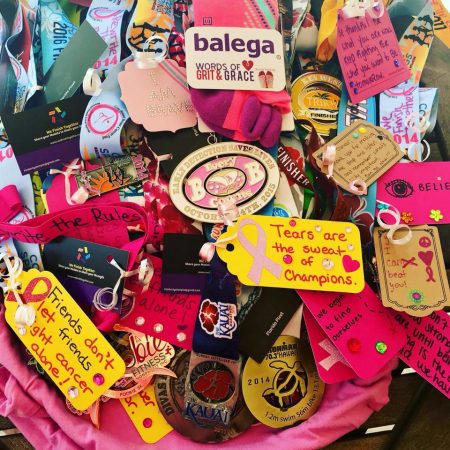 But what do you do with that medal afterward?
Are the medals stuffed in a box somewhere?
Are they hanging on a frame to remind you of the pain and glory?
Do they give you inspiration for your next goal?
What if you could take all that sweat, the tears, the joy and strength from each race and pass it along in a way that would inspire another, give them courage and strength to face the next day?
I was so touched by this episode with Kim Stemple, that I knew WE could do something BIG together! #WeFinishTogether
Listen to this podcast (Episode 44) with Kim to find out what we are doing, and how medals make a massive difference in lives—in ways you cannot imagine. Seriously.
Swim Bike Mom and family is teaming up with We Finish Together (WFT) to gather as many medals as we can by the end of November and sending them to local organizations to give to children in the foster care system.
Our FLEET is called: NOTHING BUT LOVE
Your hard-earned medals can be passed along with a note, a mantra and the courage and strength it took for you to earn it.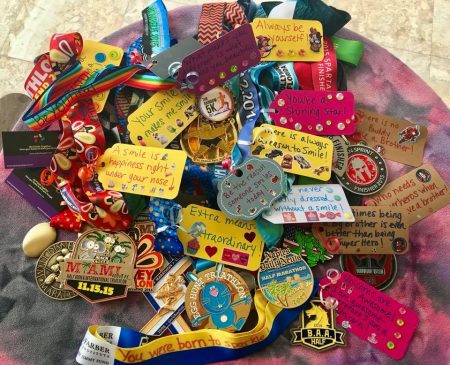 Here's how YOU can donate your medals for a bigger purpose:
• Find the medals you want to donate
– Can be any type of medal: running, events, swimming, even spelling bees!
– Make sure they are in good condition and clean
• Prepare to share!
– Get Your Permanent Markers, Glitter pens and supplies ready!
– Write #WeFinishTogether ON THE RIBBON
– Write our mantra (Just Keep Moving Forward) ON THE RIBBON
****Note these are the only things to be written on the ribbon
• Add a "Tag"
– Tie a tag to it with any note you like.
– You can add flair, quotes, multiple tags, encouragement, notes…maybe another mantra or quick story about what it took to earn that medal hoping to inspire someone else.
– Please don't attach any pictures as anonymity is key to this project.
• Bring a friend!
– Have a medal party with friends, kids and family
– Invite your friends to bring their medals and gather together to put your tags on before shipping them off.
---
Join the Virtual medal party: https://www.facebook.com/events/622271868163753/
*If you are at ALL interested, click GOING, so you can be a part of this!
November 17th – November 27th
---
• Send in your medals:
Choose one of the following to send your medals to:
We Finish Together
Attn: Nothing But Love Fleet
4663 Hyacinth Ave
Baton Rouge LA 70808
We Finish Together
Attn: Nothing But Love Fleet
1000 Corporate Drive Ste 100
Fort Lauderdale FL 33334
OneHope27
2461 N 47th St
Milwaukee WI 53210
Embrace Washington
418 West Sharp Avenue
Spokane, WA, 99201
OR donate to YOUR local organization of choice to give them hope, courage, strength and love.
OR suggest an organization in the comments!  If you do make a suggestion, please FIRST contact them, and find out if they would like the medals, and where to send them—and we will add to the list.
Share Share Share!
Share this post on your social media channels and tell everyone what you are doing!  This is how we spread the joy of this great organization and what we can all do TOGETHER!
Social Share Tags: #swimbikegive and #nothingbutlovefleet
Have questions? Feel free to post in the comments or on Facebook!

Attend our Virtual Medal Party:
https://www.facebook.com/events/622271868163753/
Remember that you don't have to stop at the deadline – you can donate medals at any time, but this is a great time to be part of our FLEET and community.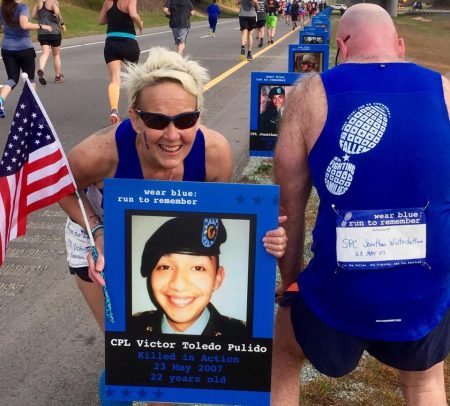 Special thanks to Best Tri Club Ever members Natalee, Amanda and Laura for helping make this happen