"You are an IRONMAN!"
Anyone who has dreamed of that finish line has also dreamed of those words being shouted at their finish—and if you are very lucky, by the man himself, Mike Reilly.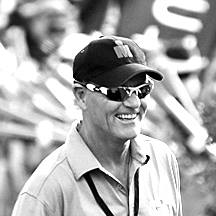 In IRONMAN races, a race consisting of a 2.4 mile swim, a 112 mile bike ride and a 26.2 mile marathon run (all together and with a time limit anywhere from 15 to 17 hours, depending on the race), athletes dream of hearing those magical words at the end:  You are an IRONMAN.
Mike Reilly, along with other announcers (including his son, Andy), "call in" athletes to the finish line of races every year– with the amazing words:  "Sally Smith! You are an IRONMAN!" …but it's no secret that Mike is the most sought-after "Voice of IRONMAN." (Hence his nickname!)
Mike "called" me into the finish at IRONMAN Coeur d'Alene in 2013, and Lake Placid in 2015—and got more than he bargained for from me at Lake Placid.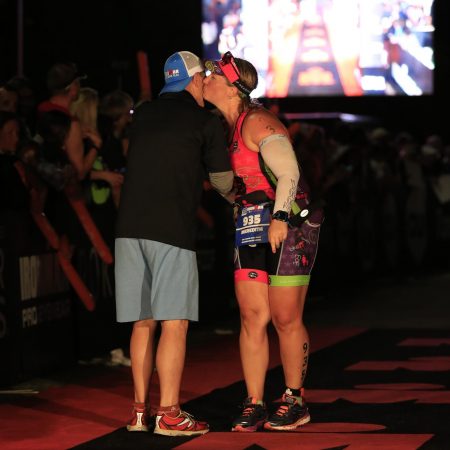 Enjoy this episode with Mike, where we get the scoop:
Where did "You are an Ironman" start?
How long has he been announcing races?
What is Mike's most memorable "call in"?
How does he stay so positive?
Would he tell someone they "should" do an IRONMAN?
What's a day in the life of an IRONMAN day?
What does Mike do outside of triathlon?
What does his grandson call him?
How does he (or does he) pick which races he attends?
What races for 2018?
What's next for Mike
How YOU can tell Mike your story…
Thank you, Mike, for a great interview, for being a shining beacon at the finish line, and simply for being you. 
Share this episode with #WeHeartMikeReilly!
Follow Mike on Twitter, Instagram, Facebook, and his website 

Download your FREE copy of the full-length book, Triathlon for the Every Woman here.