Tomorrow, the Swim Bike Family (all of us, plus my Swim Bike Parents)) head to our Nation's Capitol for the Marine Corps Marathon.   Originally, it was going to be just the four of us, but when I realized that my parents had never been to DC, I had to fix that one.
So off we all go!  [Feels a little bit like my first IRONMAN!]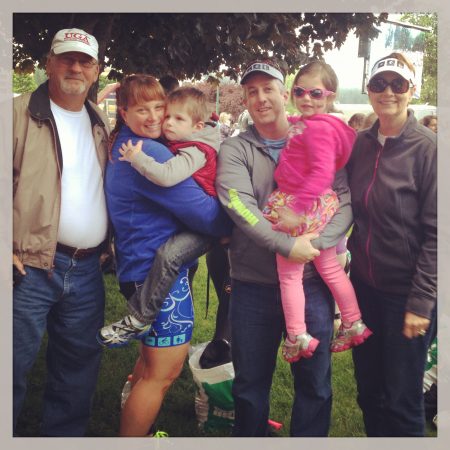 Although, hopefully there will more running and less of this: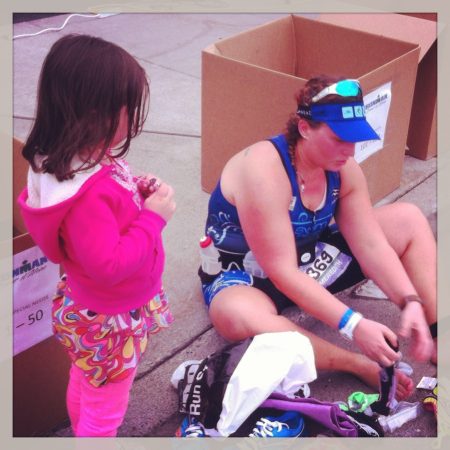 This is my first stand-alone marathon, and I will be a wheelchair pusher for my friend, Logan.  We met in September officially at the fundraiser and I am very excited to be part of his first marathon journey as well.
Thank you ALL who donated – together we hit GOAL of $12,000 raised for the Kyle Pease Foundation – which promotes inclusion in sports for those individuals with disabilities. I am all about KPF and the Pease brothers!
The $12,000 will allow more than 4 individuals to have the experience that Logan will have on Sunday—and I am thankful for each and every one of you who donated. So thank you!
As I posted on Instagram last week:
As I was looking back on the last 17 weeks of training, I was thinking, "Can I really do this? Am I ready?"
I had my last long run at 10 miles—at a pace that I haven't done in a long while (in a good way). Garmin said my performance condition was +8. That had to be good. But am I really ready?
One thing my coach taught me at the beginning of my tri journey was to go back and look at @TrainingPeaks before every event and see all the "hay in the barn."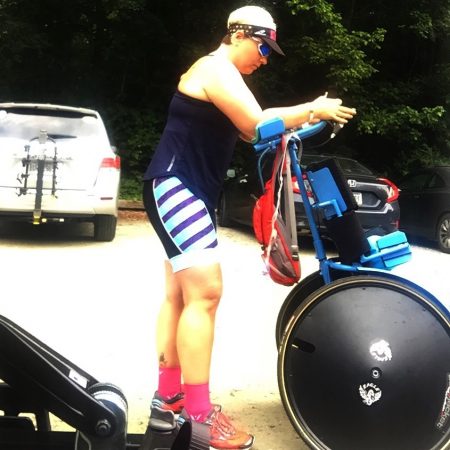 I looked at the hay in the barn.
Aside from my 3-4 shorter runs a week, these are the number of runs for MCM by length of run over the last 17 weeks:
10 mile run (5)
11 mile run (3)
12 mile run (1)
13 mile run (4)
15 mile run (2)
16 mile run (2)
17 mile run (1)
20 mile run (2)
While it's not a lot for some, the total miles over 17 weeks of running is over 500.  That is the most I have ever run leading up to a race of any distance, so I am thrilled with the way my body held up and the way I feel prepared.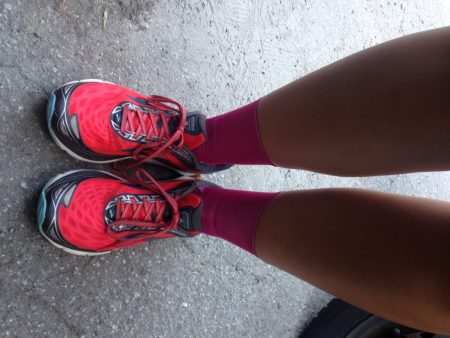 I have done a lot of upper body strength work and core training for pushing the chair.  I have also hit my lowest body weight since 2004 today… which isn't that important, but is a nice little boost knowing that I am racing a little lighter for once in my life.
As far as my nutrition plan… I will rely on my metabolic efficiency training and not over-fuel like I did in Augusta.  I will plan to do Tailwind for electrolytes and calories, and pack some Huma Gels and pumpkin seeds just in case I feel the need.  Hopefully that will do well.  The weather looks perfect, so I am hoping I won't need much.  I will adjust on the fly as necessary.  I was able to do 2, 3 and 4 hour runs on fairly little fuel, so that's promising.  I do have to remember that I am putting out more effort and will need to adjust accordingly.
I am SO THANKFUL for Jeff Galloway and the time I have spent with him – even if so brief.  His run/walk method is undoubtedly the key that has gotten me to the start line uninjured and with all those miles completed.
I am a believer! [And in case you were wondering, over 500 miles at my pace? That's a lot of time to be in my own head. :)]
As far as "goals" for this race?
My number one goal is make sure that Logan has a wonderful experience, and I take good care of him during the entire 26.2 miles.  My second goal is to appreciate every single second of this experience in this epic event.
What do I "think" my pace will be?  I have no idea.
I would not expect a faster than 6:00 time with the stops and pushing–especially since it is just me and Logan, and I am not that speedy.  We have to maintain a 14 minute mile to be official finishers.
My best marathon in an Ironman was a 6:02… so I have only five more additional minutes to make this happen.
So that's interesting, isn't it? 🙂
People always love when I give time predictions and scenarios, so here we go.
Super Rockstar Day: 5:15
Rockstar Day:  5:30
Amazing day:  5:45
Great Day:  6:07  (official finisher time)
As with every big race, I am going into this with absolutely no single doubt that we will finish together and in the time allowed.  There is NEVER a room for ANY doubt in big tasks.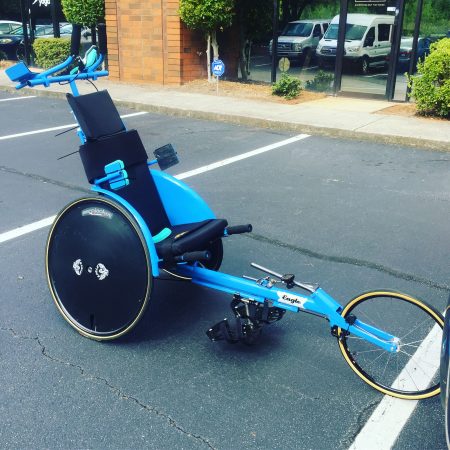 The pros? I have done A LOT of running.  I am about 10 lbs lighter than the last time I did an Ironman.  I don't have to swim 2.4 miles or bike 112 first.  I have a racing buddy with me (Logan).
The cons?  None.  I am in good shape. I am healthy. This is an incredible opportunity.  The end.
Please send prayers (and a tailwind) our way on Sunday!  We will go off a few minutes before the official racers at 7:55.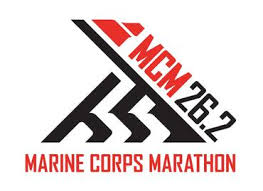 Please also send prayers, support and love to Logan's mom, Dana, who is trusting me for 26.2 miles with her most precious gift.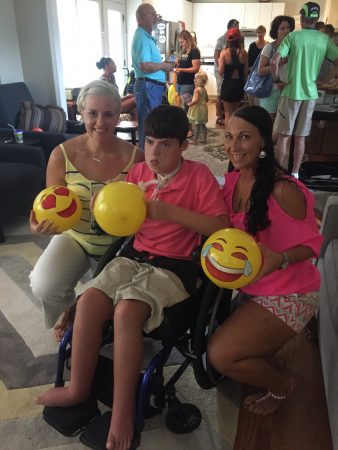 I will take good care of him, mama!
Love to you all,
M
---
Had a great time in Montauk speaking to 150 moms
at the Macaroni Kid Publisher's Meetup over the weekend!
More to come!