Podcast Episode Sponsored by Saris
#Ad
FTC Disclosure
Four women set out to row across the Pacific Ocean, from America to Australia.
As they rowed over 8,000 miles during their nine months at sea, they overcame extreme mental and physical challenges to make history.
(Um. Let me say that again…. they ROWED from San Francisco… to Australia.
Nine months at sea.
Over 8,000 MILES.)
Okay… now we continue.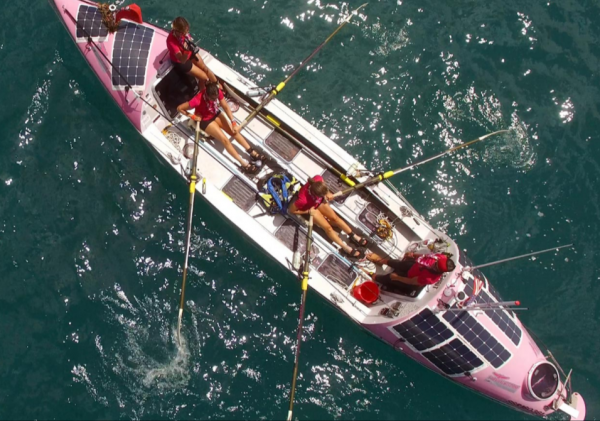 "Everyone has a Pacific to Cross" is the theme of the documentary film, Losing Sight of Shore… and it was WOW.
What a documentary. Seriously – watch it, y'all.
After I watched it, I thought, "I have to talk to one of these women!"
[And so I did.]
Natalia Cohen is a writer, coach and motivational speaker and one of the women on the "Coxless Crew" who achieved the incredible feat and journey of this amazing row from America to Australia.
Natalia is also the one who did the video and photos on the documentary, which was awesome to talk about as well!
One of the favorites on the Same 24 Hours Podcast – talking about "Fernando the Shark" and "Eduardo the Shark", rowing naked, and why the ocean really is the greatest resource and wonder we have.
I got the MAJOR giggles at one point when Natalia talked about massive waves and Fernando (or was it Eduardo)?
Oh, she's such a gem!
I loved talking to Natalia, and really this is one of my absolute FAVORITE episodes—for the reasons you will hear.
I hope you enjoy the episode as much as I enjoyed talking with Natalia.
---
AND I have something REALLY cool for you guys! This particular episode is sponsored by Saris Bike Racks.
And they have given us a bike rack to GIVE AWAY.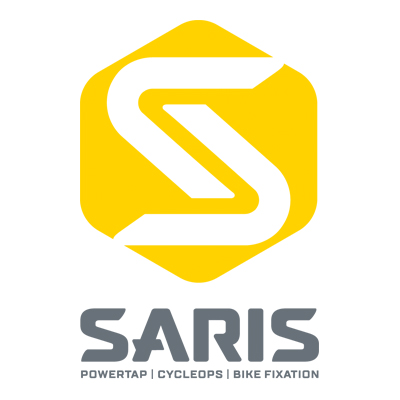 Yes, that's right. GIVE. A. WAY!!!
Listen to the episode on iTunes or Podbean and learn how to enter this giveaway for the Saris Superclamp EX two bike… a $459 value.
Why I Love This Rack
I have a Saris Superclamp EX 2 bike on the Pilot now, and I am in LOVE with it.  I can open my rear hatch without touching the rack, and that is MAJOR.
It's also quite beautiful, which is funny to say about a bike rack, I supposed, but it's true!
It doesn't take away from the car's look, and is a functional piece of art in itself.
Further, it's easy to use, secures the bike, and makes travel a joy.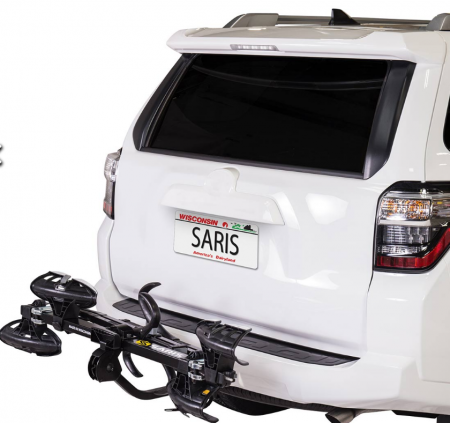 More about Saris:
Someone once said that bicycles are a simple solution to some of the world's most complicated problems. Here at Saris we believe that whole-heartedly, which is why we are committed to using our resources to enhance cycling on a local, state and national level.   Saris products have been on the market since 1989 and are built to last. And as they celebrate their 25th year anniversary, they have shown that just like their amazing bike racks, they too can withstand the test of time.
For listeners of this Podcast Episode (#27), Saris has a special giveaway now through August 19th, 2017.
Listen to the episode to find out how you can be eligible to win a Saris Superclamp EX.