One of my long-standing jokes is the fact that I am a four-time IRONMAN finisher, but a ZERO time stand-alone marathon finisher.
In other words, I have done four marathons—but only after swimming 2.4 miles and biking 112 first.
Silly as can be, I know.
I decided that 2018 would be the year that I broke that silly streak. I was going to register for my first marathon in January at Jekyll Island, and get over that hump.
As I was emailing with my brother-from-another-mother, Brent Pease, he mentioned that the Kyle Pease Foundation had a need for a "pusher" for the Marine Corps Marathon in October.
I received his email before I went out for a lackluster 5k on Saturday morning. I was thinking about the pusher idea. I didn't know what to think.  I was all jumbled up in my own head. And at that 5k, I ran my slowest 5k in over three years.
As I was running the 5k, I thought, I really don't care if I go fast or slow or if I even finish this thing at all.
And it wasn't my apathetic attitude about the 5k that got me down.  It wasn't that I "couldn't" run (I certainly could, as my first 8:30 mile showed).  But then I stopped for water. I dilly-dallied at one point and walked. (Walking a 5k is not bad. But walking a 5k does not a PR make.)
When I crossed the finish, I knew, knew, KNEW  exactly what I needed to do.
I called the Expert and cleared the family checklist.  Then I called my mom and told her about the idea.
My mom said, "I think this is THE thing you need to do." And I agreed with her.
I wrote Brent back:  I'm in. Send me the info.
So, on October 22, 2017, seven years after I completed my first triathlon, I will be completing my FIRST stand alone marathon at the Marine Corps Marathon in Washington, D.C.
But I will not be alone.  I will be a push volunteer.  For this sweet boy, Logan. <3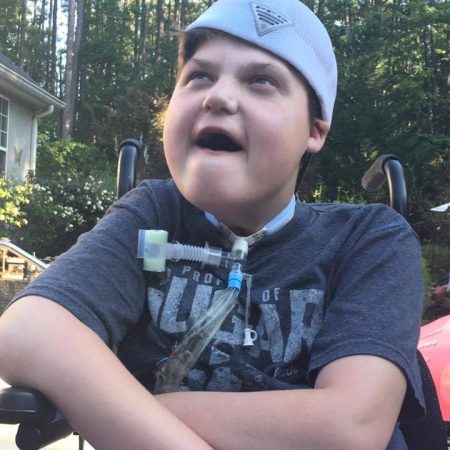 Originally, we thought we might have a two-person team, but I am now solo with Logan.
With this commitment, I am doing FOUR things:
1) Getting way outside of my own head and doing this race for someone else;
2) Setting that "big scary" goal that I always need to get (and keep) me going;
3) Reigniting the fire of discipline over motivation; and
4) Raising $10,000 (now $12,000) for one of my favorite charities on the planet, The Kyle Pease Foundation.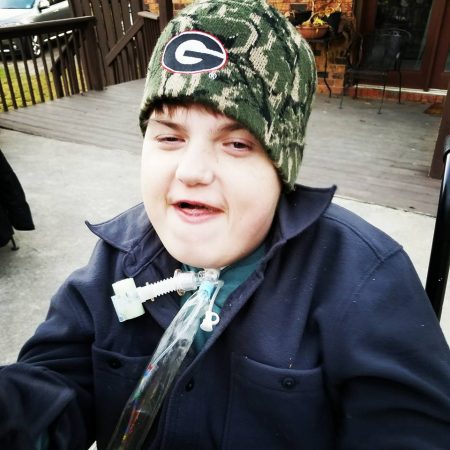 Brent and Kyle have been longstanding inspirations in our community and across the globe with their work and amazing athletic prowess.
I am sitting down with the Pease Brothers tomorrow for a follow-up podcast interview about their recent third IRONMAN finish at Ironman Boulder, and to talk more about the work of the "pusher"—a new term for me.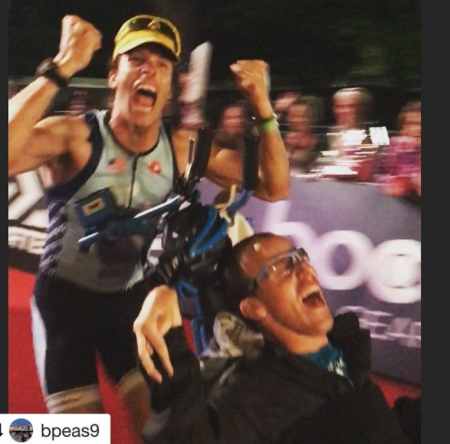 I am honored and humbled and excited to be a part of #TeamLoganSBM and take on this big feat.
Being a part of this fundraiser for the Kyle Pease Foundation excites me far more than ANY other race I have registered for.  Probably 10x excitement.  #TogetherWeWheel.
If you have ever enjoyed a minute of this blog, the content, the podcasts, the groups, the Tri Club, the Free Stuff Fridays, Grateful Sobriety, or just my random posts making fun of the Expert… please pay it forward and consider a donation for this journey with Team Logan.
We need YOU to get us to the finish of the 42nd Annual Marine Corps Marathon.
Love to you all,
Meredith