We train our bodies.  We train our nutrition.  But what about our BIGGEST asset –in LIFE—not just triathlon?  That asset is our mind, and our thoughts.
From someone (me) who has attained some really HUGE goals (goals that would arguably seem unobtainable by looking at me), I can attest to the importance of mental toughness, relentlessness and fortitude.
I may not always have the strongest body, but I have always had a competitor's mind and a tough, relentless resolve. At the same time, I have been a mental weakling.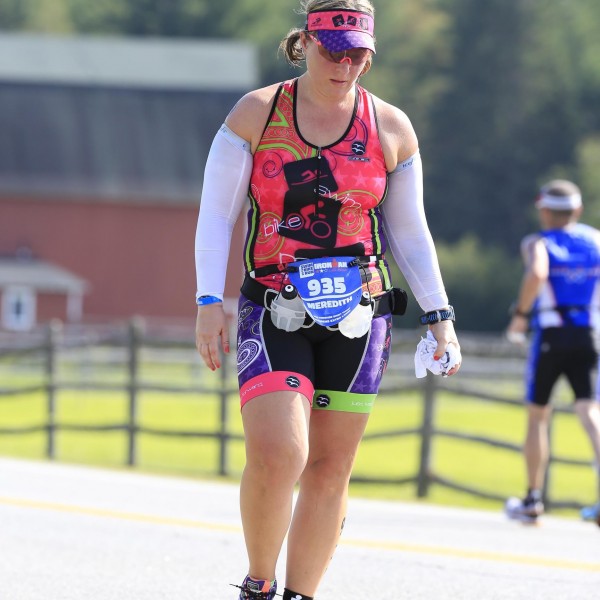 I have a serious BULLY living in my brain–even where I think (and know) that I am strong, worthy, a good person, etc…  I have this little voice in my head that says:
Who do YOU think you are?
You don't DESERVE this.
You will NEVER have what you want.
You can NEVER look healthy or fit.
And plenty more horrible thoughts.  And on and on it goes.
In this first "Your Brave Mind" ​online event, we tackle the "bully" in your brain.
The bully is that little voice that speaks to you whenever you try to step outside of ​the box​, tackle new challenges,​ ​or​ make a ​significant ​change in your life. Everyone has​ tha​t voice, it's just that some bullies are much louder and meaner than others. In only 5 days you will gain the awareness​ (and tools)​ you need to tame the bully in your brain​. You will discover:
What​ (or who?)​ the bully is
Why listening to the bully is the absolute worst thing we can do if we want to change an area of our life
How the bully got its voice
Why the bully is so mean
Why making the decision to change will never be enough
How to actually change the conversation with the bully in your brain
Your Brave Mind is ​created by America's Achievement Expert, Deb Cheslow.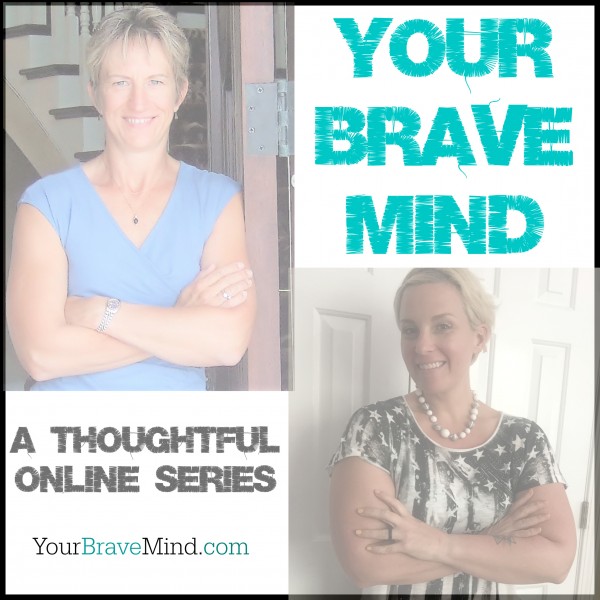 And you all know that I love Tony, right? Well, Deb does the same field of work.  Only I can actually call her on the phone. 🙂
This type of training has done wonders for me, and I wanted to find someone who could work with me to bring it to our group.
The goal of Deb's work is to help people bridge the gap between where they are and where they want to be.
Who doesn't need that? Hello!?
Anytime we step outside of our comfort zone and try to do something new (or stop doing something/someone that is no longer serving us), the change is scary and often paralyzing. And the bigger the goal, the scarier it is and the harder it is to know "HOW" we can achieve what we want. So, rather than just provide motivation and hope that there can be a better tomorrow, Deb provides the systems/tools to actually move people toward what they want and break the paralysis that often follows "goal setting."
So anyway, this 5 day online event is our first dip into the work of mental training—and starting to bridge YOUR gap between where you are and where you want to be.
Join us in this 5 day group – for less than the cost of a daily coffee – to start to learn the process to changing the course of your life–to where you want it to go.
Cost:  $24.97
Forum: Online group coaching via a closed Facebook Group
Duration:  5 Days
Starts:  Monday, May 8th /  Second Session: Tuesday, May 30th
Register Now at www.YourBraveMind.com

Deb Cheslow is a speaker, trainer, coach, and author in the area of peak performance, who has spent her entire life defying the odds to achieve goals that should not have been possible from any logical viewpoint. She shares a ​​systematized​ (is this the right spelling?)​ strategy for achieving success beyond your wildest dreams​. This approach is based upon four foundation​al​ pillars – standards, discipline, accountability, and systems. Deb teaches a process for looking fear in the face and then acting in spite of that fear. It is a system she learned as an Instructor Pilot in the United States Air Force teaching airmen to fly advanced supersonic jets – a system that is easily duplicated by individuals, teams, organizations and companies to create phenomenal results. Deb lives in Florida with her family. She is a 3rd degree black belt in Chinese Kempo Karate, an accomplished road cyclist, an open water swimmer, and an avid weightlifter with a passion for health and wellness.​
You can learn more about Deb and her other programs and coaching at www.DebCheslow.com.​