I provided my athletes a homework assignment to complete before the New Year. [I enjoyed doing this exercise so much myself that I felt compelled to share it with my athletes.]
But then, I realized that it was really was a great exercise, so I wanted to share for THE WORLD to do  (LOL…okay, maybe the dozen readers and my mom).
I have modified it slightly, but this is the crux of it:
With a few quiet moments, taking 10-15 minutes out of your day—and that's really all it will take—write down your responses to these questions:
1) Three things that you did "right" this year.
As you jot them down, consider:
– Why did you choose these three things?
– What specifically did you do to ensure these happened / didn't happen?
– In whose opinion did you do them "right"?  Did it make YOU happy, or someone else?
2) Three things that you must, and therefore, WILL improve in 2017
As you list these things, consider:
– Why MUST you change these?  Is it a bad habit? For your health?
– What will your year (or your life!) look like if you do NOT do these things?
– What is your motivation for doing these things?
3) Pick one action WORD (not a full mantra, just a short phrase) that will represent you for 2017.
– What did you choose?
– Use this word as something you might say right when you wake up in the AM.
For example, the Expert has chosen his word early for 2017. He simply says "Action!" every morning when he gets out of bed.  (I duck, and think, "Am I on camera???") Andy Pott's used the word "inertia" as his word of choice for 2014 and shared it in his interview with me. Something silly, maybe, but something you say to yourself when you don't want to work out or get out of bed.
4) Finally, pick a longer mantra that aligns with the three things you will change in 2017.

– This can be something you say to yourself on a daily basis, and repeat it throughout the day.
– Last year, one of my athletes used, "What I want is what I will get."  I liked that one, so I started using it.  I taped it to my computer screen. I said it when things were a little hairy. It made me realign my negative thoughts with ones that were productive.  If I felt fear, I would say, "What I want is what I will get." And that would drive me away from the fear, and put my focus back on my goals, and what I truly wanted.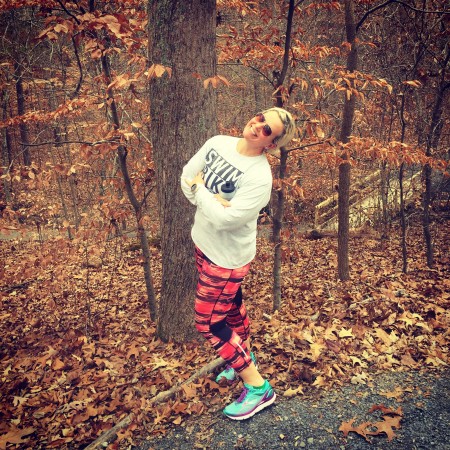 I am always glad to share (and overshare if the case may be), so here's an abridged version of my answers to these four questions.
1) Three things that I did "right" this year:  
– Quitting drinking (December 2015) and staying a Teetotaler;
– Focusing on what I can do to help others with everything I do; and
– Focusing on my HEALTH, how I feel and in turn, giving up the scale obsession.
2) Three things that I must, and therefore, WILL improve in 2017
– Sugar and overeating is still an issue for me. I can catch myself in a binge. However, every day is better, and I will continue to improve on this. Where I might have binged once or twice a DAY before, I find that I may have a day or two every six to eight weeks now. Massive improvement, but I want to keep working on the causes.
– Consistency in my training.  Again, I have done better with every year that has passed, BUT this is a MUST for 2017–as I tend to give on the training when life gets busy. I will focus on nailing the key session.
– Being more present when I am present in body—also being present in mind and with the people I love.
3) "Move" is my short phrase.
Coined from Tony Robbins and his phrase from his Unleash the Power Within Seminar "Make Your Move," he touts the importance of taking action, and not just any action–but "massive action." Each morning, I am going to "make my move" and GO for the day.  MOVE.  I guess moving has always been a subliminal part of what I do, and what has taken me along this journey.  So it's a good one (#justkeepmovingforward).
4) "Burn the F*cking Boat" is my long mantra for 2017.  
It comes from this quote (yes, I have been a little impacted by TR this year… sorry!):
"Creativity, passion, honesty, love, sincerity, these are the ultimate resources and when you engage these resources you can get any other resource on earth. If you don't have what you want, stop telling yourself the story because you don't have the money or you don't have the time, that's bullsh*t, it's because you haven't committed yourself where you burn your boats. If you want to take the island, burn your f*cking boats and you will take the island.  People who are willing to die to succeed tend to succeed. Most of us give ourselves outs, that's why we don't have what we want"  -Tony Robbins
This means to me–to be all in. To go after everything with full intention, knowledge of what the true purpose is, and that's the end of the story.
I had many of these moments this year–and right now, I will tell you, that I am on the island and my boats are ALL up in flames.
I wouldn't say I am scared.  I am aware. My senses are heightened regarding all the risks and things I have to do in order to "survive."
And that awareness includes moments when people tell me that they are "disappointed" in my choices.  Or when people send me nasty-grams. I find it SO funny that someone thinks what they post nastily on social media actually matters to me.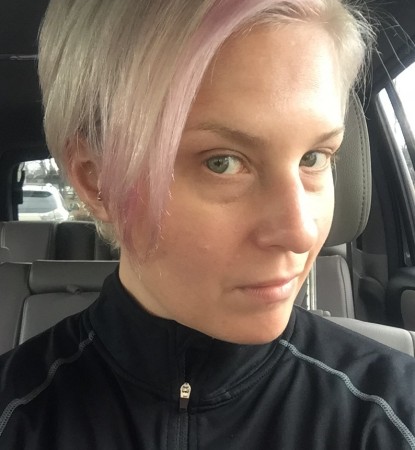 Let me tell you succinctly, in case there is any confusion: I. Do. Not. Care. What. You. Think. About. Me.  Like, NOT AT all.  And those of you who have tried earnestly to post nasty comments on the blog, post after post, and they just continue to fly straight into my trashcan?  Do you know that I never even see them? They just fly into space. Isn't that amazing (technology is the bomb dot com.)
I know my choices. I know who I am. I know who my people are. I know what my intentions are. That is all I have to know, and live.
I am ready. The boats are burning. I am all in. 
If you feel that it will help to post all or some of your thoughts here, in the comments, or on the Facebook page, please feel free to do so.  You never know who you can help with just a small share!
I encourage everyone who reads this, however, whatever you do, PLEASE take 10-15 minutes and DO THIS EXERCISE.  You will be surprised how eye-opening it will be, and it will set your intention for the new year.
ACTION!
Speaking of action, there are only two more days to get into Swim Bike Fuel for our six-week program starting January 1 with a live kick-off webinar.  Also, join the #BestTriClubEver now with $30 off through Saturday as well.
Don't miss out on this time to be all in. Burn your f*cking boats, and let's go and make this the best year ever!
vi