I spent exactly two days licking my wounds from Sunday's blazing Ironman 70.3 Augusta, before I knew I needed a race and fast.  My knees are hurting, but just in a scabby, bruised way–not an injury sort of way.
So I got on the run calendar looking for a Saturday morning 5k that I could wedge in before the kids' soccer and baseball games.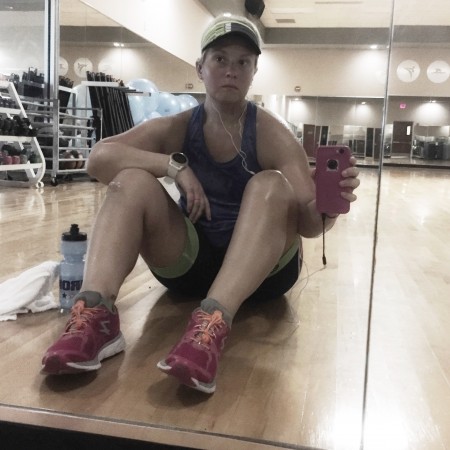 My eyes stopped on the Georgia Race for Autism in Lawrenceville.  We used to live there, and in 2010, THIS was my first 5k in my triathlon journey (and only 3rd 5k ever in my life).  It was only about a 40 minute drive away, and I knew the course… and I was really needing to get back to the heart and soul of why I started this journey in the first place.
I feel like I have been on that journey all year, actually.  But I was chatting with the Coach Formerly Known as Monster this week, and I said something to him like, "I am hoping for a damn PR in Ironman 70.3 North Carolina in a few weeks, that's all."  And he, as he always did, implored me to forget about the PR, focus on the execution, and above all race with a happy and grateful heart.  Ah-ha.
Somewhere along the way, I don't think I have lost that, per se… but I have, at the same time, lost some of it.
I have forgotten that when I started triathlon, that all I wanted to do was finish a 5k without walking.  That I wanted to find some peace in the pool.  To ride my bike to find my inner strength again.
Serendipity, as it did in 2010, once again played a role a few days ago—as I looked at the 5ks in the area and saw this particular 5k—the place and 3.1 miles where my tri journey really dug in.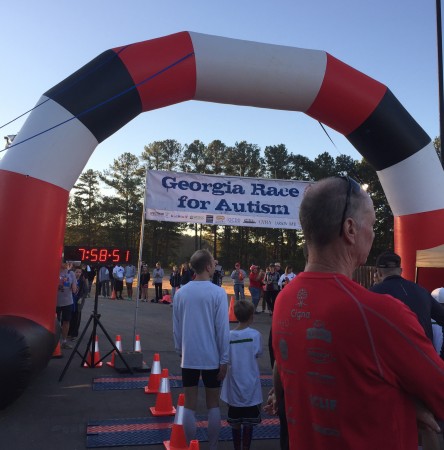 Of course, I had to revisit the scene!
Today my 5k time was far from stellar and by most standards horrifically slow (38:43)… but actually running the whole race, hills included, was fantastic. The only goals I had etched in stone: 1) run the entire race; and 2) finish under 40 minutes.  Check check.
I woke up, laced up and passed through the finish line without crawling. 
And that's just good enough for me.
Oh, and my race number was 2010.  Which I think quite serendipitous. 
This is the year things have officially changed.
Today, I pulled up to the Fairgrounds about 20 minutes before the start. Not nervous. Just ready to run a Saturday morning 5k.  Wondering if I was actually recovered from the 70.3 on Sunday, figuring that I would find out the hard way, as I usually do.
I pinned my number to the race belt.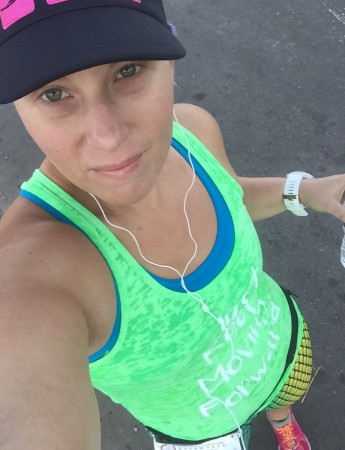 Warmed up a little bit.
And I thought one thing to myself:
"Run as hard as you can.  Run until you want to cry.  And honor that woman who started this journey.  Honor her, and show her how far you have come–and that you did it–for her."   (Um, which was really a little dumb. Since I was talking about me. But…that's what I thought, anyway.)
So the buzzer went off, and I ran like a crazy person.
Mile 1:  7:52 pace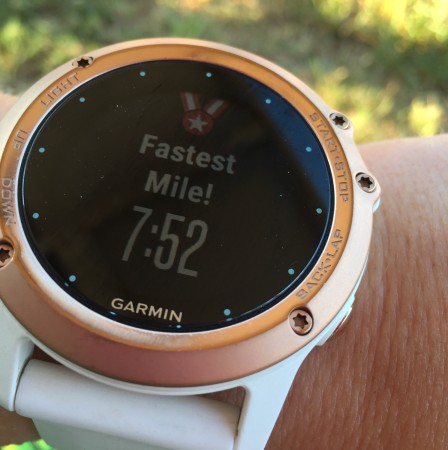 Um, yeah. That's like stupid fast for me, by the way.
Stupid fast. 
Mile 2:  The middle mile of the run was mostly an incline, so I managed a 9:00ish pace that mile.
My lungs were burning. My legs felt like nothing was happening.  But my lungs were burning.  Also this pace is sort of stupid fast for me–especially uphill.
Mile 3:  Finally, as I turned the corner and hit an 8:50 pace on the back mile, and finished the last 1/4 mile around 7:54 pace—missing a sub-27 minute 5k by 5 seconds.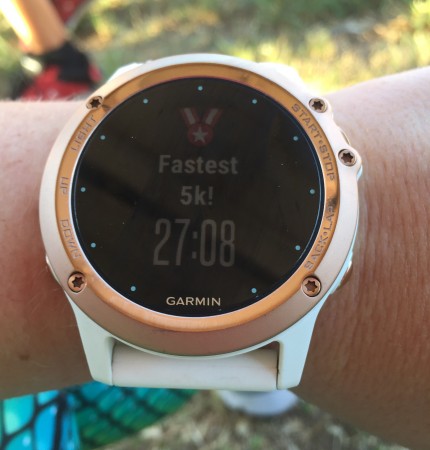 (Official time: 27:05).
What in the actual heck?!
Who 
was

this runner?

My best 5k before today was 28:50.  I knew this was a good day, and a solid, solid PR for a 5k.  I was happy.  But I had to leave quickly, and didn't know the final results.  I left, and hurried home because I had to get to soccer and baseball–which I did, on time, and still wearing my sweaty clothes. (Winning!)

I knew there weren't many women in front of me, but I wasn't really prepared for the results, when they were emailed out.
1st place Age Group
3rd overall female (outrun only by a 12 year old and a 16 year old! OMG!)
28th overall out of 199 runners
AND
at a Peachtree Road Race Qualifier


I felt good. Sure!
It was nice to win something. That never happens to me!  Yay!
But… most of all, I felt that I honored this woman:



The 2010 version of me, who was always me… I just didn't know her that well.  I didn't know what she was made of…not quite, not yet.
Nope. I don't have it all figured out.
I am still really lost about many, many things.
I'm still clumsy and weird and fall down at 70.3 races.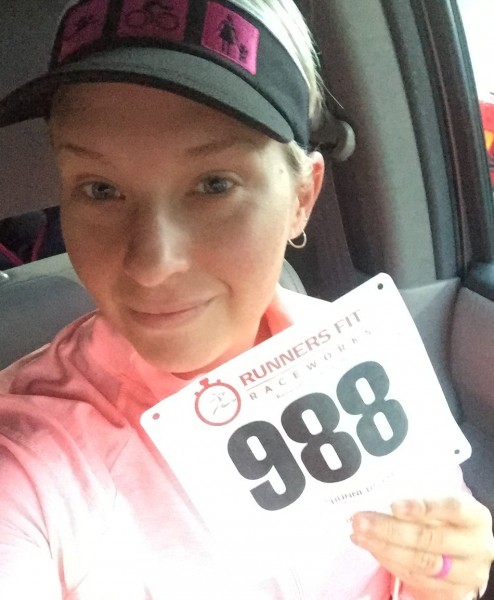 But I DO know, that sometimes, apparently—even if rarely—I just keep moving forward enough to do something pretty fun, pretty difficult, and pretty darn cool.
And if you push on a wall long enough and never give up, progress really does happen.
It may take a long time, but if it's worth—then it's worth it.
2010:  38:43
2016:  27:05
#JustKeepMovingForward