For the better part of my life I have engaged in a sad and ridiculous cycle with food.
The cycle can be best summed up as: I Ate That. I Hate Me.
As a stressed out adult, I welcomed alcohol into the mix as well, which turned an over-indulgent night at Mexican with margaritas into a morning of:
I Ate That. I Hate Me.  I Drank That. I Hate Me Even More. 
I don't know how it happened, but food became an extension of me.  From a very young age, food was a sort of "frenemy" – something that I liked loved, but then feared, hated after I was done shoving it into my body.
One of the defining moments of my life came about in first grade, when this kid in my class called me Fatty Fatty Two By Four Can't Fit Through the Kitchen Door.  I was on the swings, and I distinctly remember thinking:
I can get through the kitchen door.  Wait a minute…. I am FAT?
I had no idea that I was fat… and that was what I called the death of "Body Image Innocence"—my made-up term, that I define as the time in our lives when we realize that we have this body, that there are certain societal expectations surrounding our own bodies, and that some people are actually judging it.  Then we internalize, act on and act out depending how we interpret those results.
Sound confusing?  Well, I'm not the scientist in the family…
Summary:  Someone comments on our body for the first time, while we are young. We realize: "Oh. The way my body looks is something to think about?" And then we think about it, act on those thoughts, and go forward with it always in the back of our minds.  The ones who are okay with this, go on about their lives, healthy and happy—with "good" body image.  Others who maybe learned that they weren't "okay"–by a kid, a parent–well, that's where the trouble starts.
I think I always loved food, until I realized that (sometimes) food translated to something bad—fat.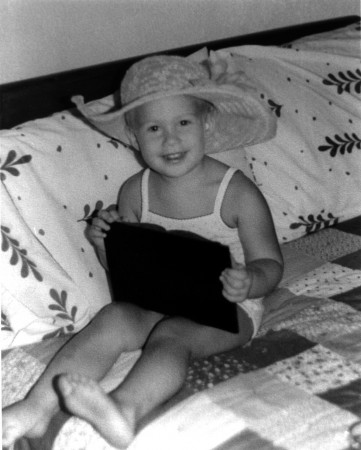 And so it started with that kid on the playground. A label. I was fat. I was fat, even when I wasn't fat. Even when I was perfectly fit, healthy.  In my mind, I was fat.
(And I do recognize that body image issues swing both ways —being thought too skinny.  I just don't write about that, because I can't. I have no experience in that end of the spectrum. So feel free to add your comments. 🙂 )
"Girls developed eating disorders when our culture developed a standard of beauty that they couldn't obtain by being healthy. When unnatural thinness became attractive, girls did unnatural things to be thin."  ― Mary Pipher, author of "Reviving Ophelia"
And I love the adult women who say:  I never had any body image issues.
To that I say, "You are so effing lucky.  You really just had a nice stroke of luck in life, didn't you?"
I firmly believe that those women flew below the radar, and lucked out.  To "never have any body image issues"?  I'm sorry.  You lucked out. You did. And hell, you should be thankful that you didn't have anyone pick on you. That You didn't have a parent who shamed you. Or You didn't have a boyfriend who commented on your body in a negative way. Or a million other things out there that people go through. You were able to keep your incredible confidence afloat your whole life, with no one to break it.  The list goes on and on… I think the women who have managed to "never have an issue" really just lucked out.  So, congrats. You're amazing.
Of course, many of us are able to rise above, learn to adapt, and overcome the body image issues. And some of us, like me, have spent years (and continue to work tirelessly) on developing ways to carve our way into a healthy realm of body image.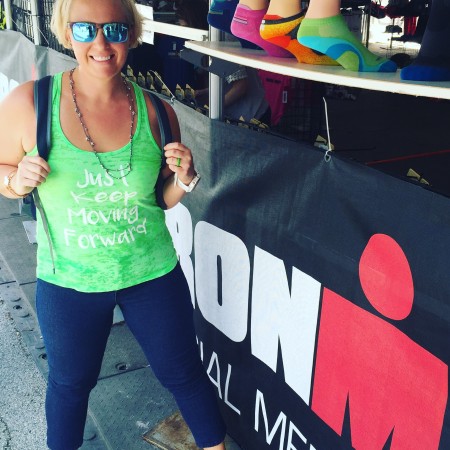 I think we are on a body image upswing, with the "Like a Girl" and "Strong Girls" projects—I think (hope) that this generation of mothers is a little more cognizant of how we talk to our young girls.
But as adults, long after the damage is done and we do the ritual:  I Ate This. I Hate Me…
How do we rise above our past?  How do we rise above the demons that have been a part of our psyche for so long? How do we eat to fuel, eat to live, eat for pleasure… without losing our minds?
The simple answer is I don't have the answer. But I can share what I have learned, and what seems to help snap me out of that mentality.
Right now, I am on a week-long sugar infusion.  I have been really great with my sugar intake for months and months, but lately–due to some added stress in my life–I have found myself retreating back to the sugar demon.  (And let me tell you, sugar is a serious addiction…. wow).
Last night (after a four hour workout—I deserve it!!!), I finished off a pint of gelato (very similar to my Ice Cream incident of a couple of months ago).
Afterwards, I realized that something had really changed in me. And it went like this:  I Ate That.  And I Actually Don't Hate Me.
I got ready for bed, and I said to myself: tomorrow is sugar detox day.  I planned what I was having for breakfast in my mind. I thought about lunch, and I remembered I had salmon in the fridge for dinner.  And I went to sleep.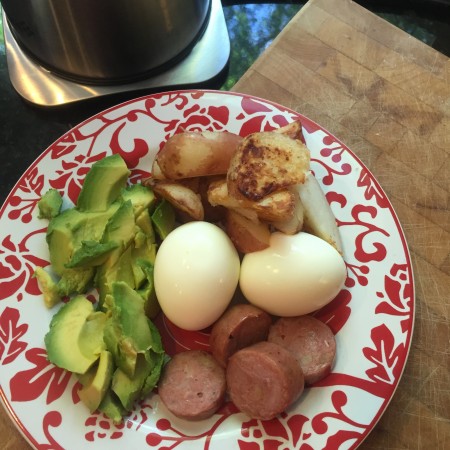 I woke up this morning, to my puffy ice-cream eyes, and I made breakfast, had my coffee, and sat down to write.  After, I am going for a swim.
The main difference in progress over the body image that I can point to over the last two years is one thing:  immediate conscious decision-making, immediate forgiveness.
I do these three things every single day, and with every single thing I put into my body:
1) I decide what I am going to eat.  
Full-conscious decision-making.  I don't mindlessly eat.  I open my eyes, and I eat with a purpose, with knowledge.
Usually, because I am conscious of what I am eating, I will make better choices. I know how my body feels after a hard workout when I feed it good things like salmon and avocado, salads…
So when I consciously decide to eat the gelato – I do it with the full knowledge of what I am doing.  That I am ingesting 100 grams of sugar. That I will NOT be burning fat in my sleep tonight, thanks to that.  And if with that knowledge, I can live with it?  Then I eat it.
(Moderation and I don't agree… it's a pint or nothing.  Much like alcohol – I can't have one drink, ipso facto, I no longer drink).
2) I forgive myself. Immediately.
If I slip up and eat some garbage, I say, "No biggie."  And I mean it.
Just because I ate something, does not mean I am a terrible person. It does not mean that I am worthless.
And this:
I am not fat. I am not fingernails.
3) I subsequently take action.
Number Three, has been a massive thing, because it's an action to take.
If I eat trash at lunch, I do better at the very next snack or meal–and feed my body something good, something to make my insides happy.  If I have something less than ideal for lunch, I have a really healthy dinner.  I don't wait until Monday.  I don't wait until the New Year.  I do it immediately.
Over time, these immediately changes and actions —add up.
Previously, if I had messed up on Friday night, I would have previously said, "Oh it's the weekend, screw it – I'll start on Monday," I came to the realization just how bad that is.  If I did that… then I would have SIX more unhealthy meals and snacks before I feed my body something good on Monday morning.
That's too long to wait!  The subsequent action (next thing I put into my mouth will be good!) mentality pays massive dividends over the long run.
Oh, and I forgot a fourth one:
4) I am patient. To a fault.
Nothing worth having comes quickly. Losing fat, true fat, is a slow process.  I have crash dieted 16 pounds off my body in a month before.  That's not fat loss. That's a whole lot of metabolic mess.
Taking the time and energy and dedication to fix myself, to learn to fuel my body, and take care of me… well, that has been a sixteen month process.
It's slow, and still in progress.
Sixteen months to lose 22 pounds of weight is pretty slow, in the scheme of things, and especially in the way society presents weight loss.  And while 22 pounds is awesome and I am stoked, it doesn't tell all.  The fact that I have lost tons of inches. Dropped three clothing sizes (from a size 16 to a 10).  The muscle gain. The strength. The workout performance. The way I feel. How I sleep.  Really the list goes on and on…
Being patient and taking action have been key (for me).
I don't have all the answers.
I am in a complete learning process every day with myself, my body.  But I have learned a lot about what is working and what doesn't over the past year plus. And what I had done for the first thirty-six years didn't work. 
These small actions have worked for me, so I wanted to share them with you.
#JustKeepMovingForward #WithPatience