Several years ago, I was expressing my frustration in a small group of friends about my weight, my size, my triathlon speeds, and pretty much whatever else was bugging me at the moment when one of my friends, who I will call Susan (because that's her real name), sort of nailed me.
She basically said, "Well, you have a script that you're living. The script of 'I am overweight and slow and miserable as a lawyer and will always be that way.' And for whatever reason, you just keep re-reading and re-playing that same script. Sure. Maybe you edit it a little, but really it's the same story.  If you don't tear up that script and write a new one, you're going to always live the same outcome. This is sort of like the idea of insanity, repeating the same thing and expecting a different outcome."
Her words sort of stuck with me. (Though at the time I think they sort of made me mad).
This was around the beginning of 2013–so it's taking me about three years to come full-circle with her words, and sort of where it lead me.  I mean, she was right.
The script idea?  It stuck with me, haunted me, bugged me.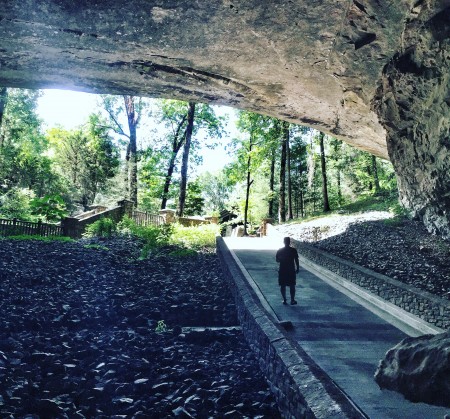 "I am NOT re-reading the same script," I would huff and puff.
(And then turn to page 33 on my script and resume reading:  I can't lose weight. I am slow. I am…)
Okay, so I knew she was right.  But what in the world could I actually do about it?  
I hadn't really thought about the whole "script" scenario for a long while, until this morning.
As I took my bike out to ride, I put on my new tri suit.
And, well it fit surprisingly better than most suits do at this time of season, historically.  I didn't look in the mirror and curse. I didn't suck in my gut and hope that I looked better from another angle.  I simply put on the suit, grabbed my socks, and walked downstairs.
That was it.
(What was it, you might ask.  Exactly. That was it.  I put on my tri suit and went downstairs.)
But what that doesn't tell is the story:  My script had changed. 
I almost walked back upstairs, feeling that I had forgotten something. And I had. I had forgotten to say negative things to myself. I had forgotten to tell myself how I was no good, too slow and fatter than I should be. I had forgotten to hate myself.
Sounds a little dramatic?  Well, it's not.  I can show you my script. But wait…  my script has changed.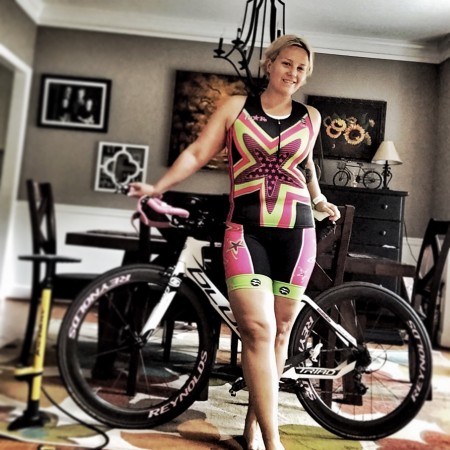 As I rode out of my neighborhood and up the first real climb, I didn't curse myself:  too slow to make it up hill, too slow to make it up the NEXT hills, too much time lost during my injury, too fat, pants too tight. 
None of that happened; I just rode.
And instead of those things, I was feeling other things—like I can get stronger. I am really still strong, even after not riding during this injury.
I felt it again, as I finished hill repeats.  The script was different.
It wasn't: "If I can only make it up this last time."
Instead, the line was: "Next week, I am going to do this climb six times instead of four."
This is not a case of "I lost weight, so I am awesome" like this whole blog world and Instagram is full of.  This isn't Transformation Tuesday or whatever.
Because guess what?  I have lost and gained weight my whole damn life.  I have weighed thirty pounds less than I do now (and was unhealthier than ever); and I have tipped the scales around 250 pounds. I still have weight to lose, blah blah blah.
Weight is not the issue–at all. It's so much bigger (no pun intended, really) than that.
In looking back, I didn't realize that I was in this slow process of tearing up the so-called script.  But my script was much longer and more whiny than just "I am overweight." It had many woes and first-world pages and problems.  And I was tired of them.  Like, all of them.  All the whiny problems. And the real ones, too.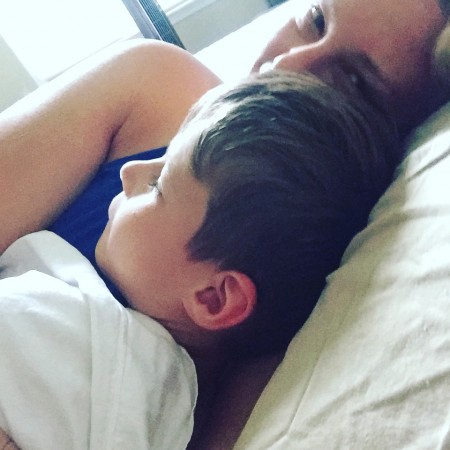 So I had been, subconsciously, working on that script, tearing it up.  I didn't realize that I had been until today.  [What do you think, Susan? How's the new script?]
Here are four things that I, looking back, can identify as being catalysts for changing, and re-writing some of the troubling things.
1)  What is your script?
When my friend pointed out that I had this script–I saw it too, almost immediately.  I didn't even realize that I was doing it.  But true, I had taken on this identity, and I was replaying it. Being overweight, tired, overworked, and dependent on wine to calm me and put me to sleep every night was part of who I had become.
And that is a sad script – and no one wants to watch that movie or read that book.  So I needed to change it.  And it has taken me years to figure out how and what and why—and I still don't have it figured out, completely.
But I do know that once I tore up my script–the sad, really long and whiny one–that things began to change.
When I asked myself how I wanted to change?  When I dared to ask myself the things that I really wanted in life?
Those were not part of the main act of that sad script.  They weren't in that script at all.
2) Do something.  Take a baby step.
Sure you can't change everything.  But you can change something.
For starters, I began with my job.  I knew I wasn't happy with the way things were going back in 2013–doing the Atlanta commute insanity of an hour each way, kids in afterschool/daycare, and all of that.  So I gradually began to ask for what I needed–what my family needed to make our lives work better.  To stop the script of the insanity of 40 hour work week, 12 hours commute, and more.  I came up with a plan and a pitch. And I worked with my boss to change the role, the schedule, the flexibility.  Slowly, and over time, it worked.  The script changed to where I could work, and my family could also work—without the insanity that was growing like an elephant in the room.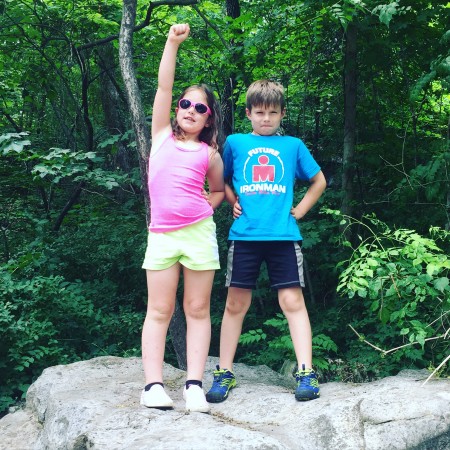 I changed my lawyer script.  To another lawyer script.  Same law firm, same job–different parameters. Different ways.
Baby steps.
Then I tackled food. And booze. And training. And many other things.  One little step and action at a time–which moves me to my next point…
3) Move and Act.  Don't Sit and Stare.
In my talk at NOVA back in March, one of the key points was basically:  get out of your own way.  And that's a hard thing to do.  When we have a goal, but WE are our own problem—wow–that is a lot to ingest and admit, and then digest.
It takes a strong person to say, "Yeah, I am totally in my own way here. How do I stop this?"
I have been really open about addiction, and the struggles I have had for over a decade with alcohol and my whole life with food.
A friend of mine posted this on Instagram recently:
I love the sentiment here.  (And disclaimer: I am not a licensed therapist, etc…. so this is all anecdotal.)
As someone who tried to quit drinking for over fourteen years "on my own" (with only successfully quitting for a short year in 2004 with AA)  and as someone who desperately tried the "moderation" route, I could look at this quote and think, "Yes, I was probably in the middle of something that needed a new life creation–that my patterns, my life weren't working for me."
I agree.
Okay. I need to create a new life.  But what did that mean?  Create a new life?  Leave my family? Buy a different house? Quit my job?  Leave my kids?  What?? That wasn't a real option.  I didn't want to create a new life.  I wanted to find what my life meant.  I wanted to see my life through the best lens possible.
Hillary Biscay once told me, "Why don't you stop thinking so much about what you need to do in a given workout–and just do it?"
Huh. Action. Not thinking. Action. Action.  Do. Do not. Move. Go.
Ah-ha. The script again.  Don't read it, tear it up. Change it.
When I decided that beer and wine were no longer working for me—that my script was really getting quite old and tired—I decided to stop thinking so much about why I "needed" those things or why I couldn't seem to stop drinking—and I thought more about what action I could take. Right now, what I could do.  What could I change? What action could I take? What steps could I take to "create the life" that I needed?
So much in the spirit of AA–taking "one day at a time"–I decided to take action not to drink each day.  [And boy, let me tell you.  The act of NOT doing something… well, I think that might be harder than the act of doing something.]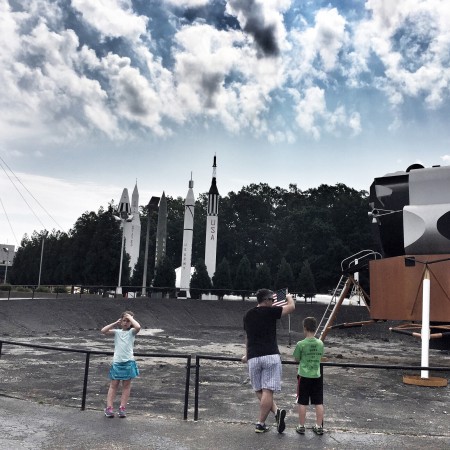 Again, I am not telling someone how to get sober. That is not my job, my qualifications, or my pay grade.  Taking action to go to an AA meeting is an action. Taking action to send a cry for help is an action.  Call a friend. Seek help.  Reach out.  Take the action that you need in whatever trouble you are in… that's for sure.  Do that.
I just noticed that when I decided to take action (instead of thinking so much about things), I was able to slowly dissect some of the other stuff.  Creating the life first, was not what worked for me.  Stopping the pain and the haze and the dependency helped me be able to better filter through the other stuff.
It was doing what I could, immediately.  Action.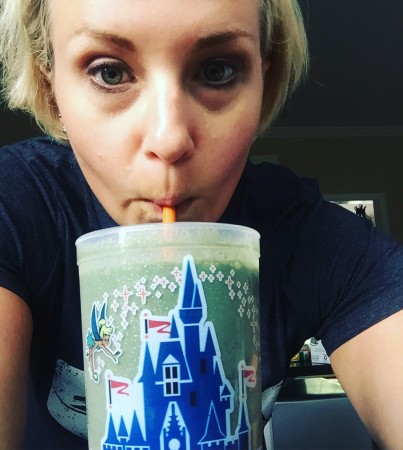 4 ) Stop Hurting Yourself
This is a big one for me.  I am definitely the meanest person I know–to myself.
To change the script, I had to change the way I talked and treated myself.  I forget where I posted it, but I remember saying that until this last year I couldn't remember the last time I had actually put lotion on my entire body.  That may sound dumb—but, I would lotion my legs, and maybe, if they were lucky, my arms. But I couldn't stand to lotion the rest of me, because I hated the rest of me.
Little by little, I began to take care of myself a little more.  I ate nutrient-dense food and not filler junk–because why was I killing myself with pizza? Why?  What a dumb way to die. Death by pepperoni.  Hurmph.
I also took opportunities for caring for myself–lotion, and mud masks, or painted toes.  Getting my roots touched up.  Buying a lovely piece of dark chocolate–not a giant M&M Blizzard.  Small things, that add up.  I now slap lotion EVERYWHERE on this mom-bod, with a reckless abandon that probably should be on a YouTube video–except it shouldn't. For reasons you understand, I'm sure.  🙂
With the little kind gestures, I found that I no longer felt this sense of hatred towards myself. I was a little nicer…and then a lot nicer.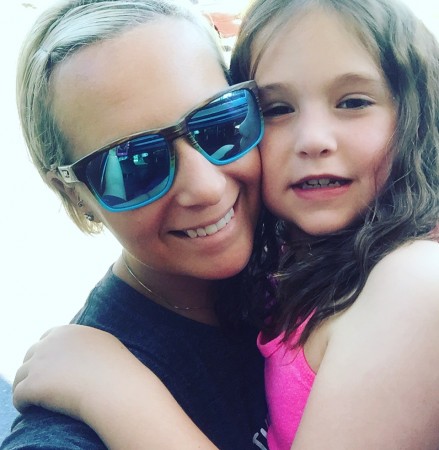 Not to say that my inner mean girl doesn't get ahold of me… she totally does, and I have those days still where I can't stand me.
But it's better.  Thanks for reading.   Here's to creating the script we want (and need).
Cheers (with fizzy water and lime, of course).
Love to you all,
M