In light of my last post, I wanted to say thank you all for the wonderful comments and outpouring of "I get it" and "wow" and the like (and some of the not like too…)
As for me, I think it's okay to admit when we find ourseleves in a place of burnout and need to take a breather.  I am not scared to admit when I am wrong, or when I struggle or whatever. Because I am a human.  And it's okay.
This morning at Ironman Texas swim start, I figured that I would find myself going, "OHHHHHhhhhhh, I wish I was here and racing."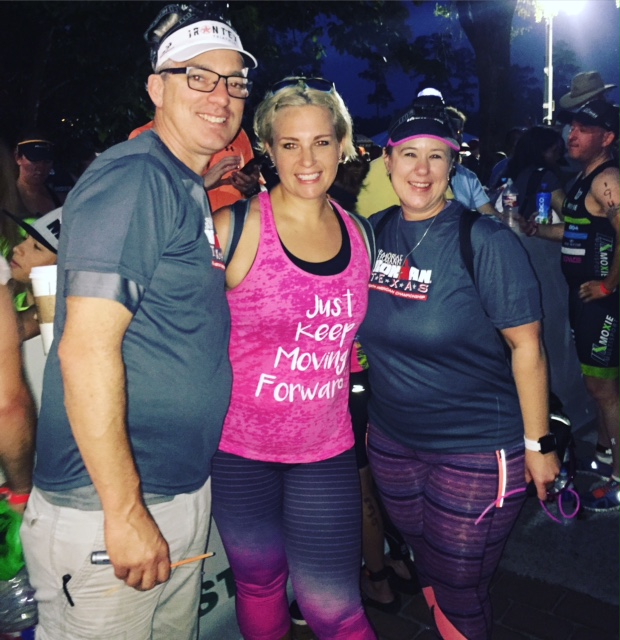 And I did.
But as quickly as I said I wished I was racing.
I didn't.
All the long course racing "glory" is 10000000% percent everything that it's cracked up to me.  I love long distance racing.
I love the half iron, and I totally love a sprint.  But I do like long course most, for a million reasons. And I don't regret a second of the day I spent suffering through any of my four iron distance races (three Ironman branded ones (Lake Placid 2015, Coeur d'Alene 2013 and Louisville 2015, one non-IM brand: Beach to Battleship 2014), or my five half iron races (Miami 2011, Augusta 70.3 2012, Augusta 70.3 2013, Florida 70.3 2014, Gulf Coast 70.3 2015).  (Oh, and why not:  here's a small smattering of my dozens and dozens of short races, to name a few:  Allatoona 2015, Allatoona 2014, Women's Tri 2014, 2013, 2012, 2011).
My "best" races  were absolutely the last Ironman (Louisville—not my best 140.6 "time", but still my best race) and the last half marathon, and the last half iron (Gulf Coast).
I will race again. For sure.
But I am just saying I don't know when. I am taking a pause and I don't know how long it will be. I reserve the right to change my mind and do what is best for me and my sanity and my people and family at any given moment, without apologize.
And if I die tomorrow and never have the chance to race again, that's okay too… because I'll go out on MY top—the best I could have been at the time—like freaking Seinfeld and Friends.  (Eyeroll. Come on. 🙂 )
I didn't have the flutter, no, watching the racers.
But as a spectator, I can very much "feel" what it is like to BE one of the racers—one of the swimmers coming out of the swim, and heading into T1, with a WHOLE LONG DAY ahead of them.  Exciting, and I loved it each time I did it (well, maybe not after the Placid concussion. :))…. but right now?
And I am just not in that place.
I do still technically have Ironman Chattanooga and Ironman North Carolina on the race calendar.  I also have a ton of smaller races on the calendar too.
I "could" choose to swing wildly and race them, or one, or none.  I don't know.
Longtime SBM friend, Debbie (hi Debbie!) texted me and said something about how she bet seeing the people at Texas put the fire in me to push forward with the scheduled races.
Honestly, it didn't.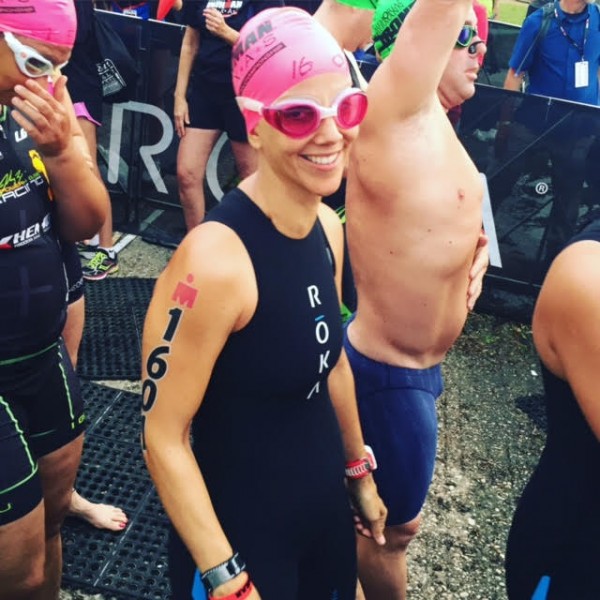 And while the midnight (sorta, midnight) finish—I will for SURE be inspired (always am!), I don't think that will be enough in the place where I am.
Like the part of Eat Pray Love when Viola Davis' character tells Julia Roberts:  "Having a baby is like getting a tattoo on your face. You really need to be certain it's what you want before you commit."
I sort of feel like Ironman or long course is also the proverbial baby tattoo on your face. When you get into your first Ironman race (like with a first baby), you may not be very sure what it means.  But after one, two or three (or four) of these "babies," you certainly know exactly what it means.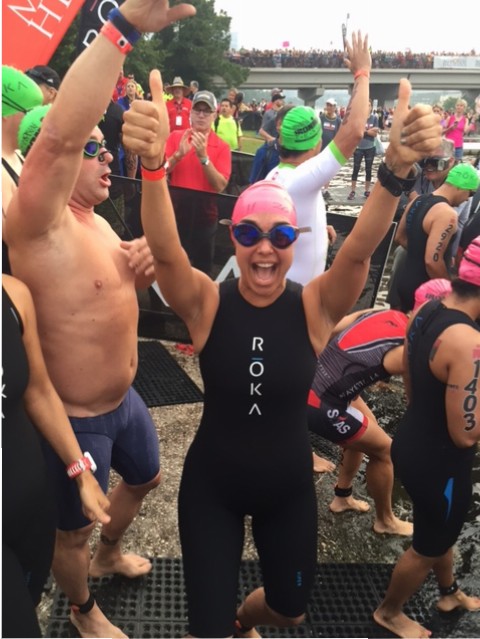 And well, before you take on that 5th baby – well, you think about the pros, the cons, the costs, the benefits, the sacrifice and more… very carefully.
If and when I decide to race another Ironman (or two or three)… I just will make sure that I want the face tattoo.
And if I do decide to race… you're damn sure that I will be all in.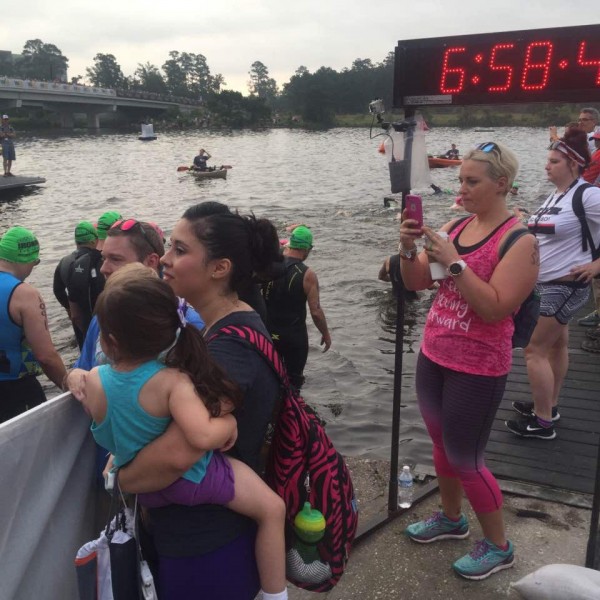 For now, I am happy to be on this end of things.