So a former "fan" just took to my Facebook page and told me that she "used to like me" and now she "hates me" and I'm a "mean girl" with "mean girl tactics" and sell "overpriced stuff."  [She asked to be removed from my site and mailing list, so I don't worry about writing about this… because she won't read it anyway. Right?  Riiiiight.]
Here's the thing.  There's a difference between being a "mean girl" and being a "pushover."
People think because I am in big fish, small pond arena (e.g., triathlon) that I have to just take people's shit.  Get it thrown at me, and stand there, taking it—like "more, please" and "let me help you with your swim stroke first."   That I should be happy and inspiring and whatever. Like all the time–no matter what.
And guess what?  I don't.  No one has to be a pushover.
I don't work FOR anyone in triathlon.  I don't have sponsors who actually pay me.  I get socks and gels and vitamins.  And I love those socks and gels and vitamins, but those gels and socks and vitamins don't tell me what to do.  I don't sell ad space.  I don't answer to a board.  I don't get a salary.  And the benefits I do get in exchange for the time I spend in other ventures, people, I promise you is less than minimum wage… so blah blah blah on that too.
I am not tied to anyone, but myself.
So I can say what I flipping want.  And I don't have to be a pushover.
I am not required to stand by and watch people lift my original ideas and then say, "No, YOU just keep that. It's good. I'm fine with it."
That's called being a pushover.
No one makes me keep people in a group with discounts and benefits like early entry to races, when I receive screenshots of their shit-talking about me behind my back.
That's called being a pushover.
People will use you. Man, they will use the living hell out of you, and turn around and stab you.  Keeping them in your life?
That's called being a pushover.
Call me a mean girl. Call me a bitch. Call me fat. Call me slow. Call me fat and slow. Call me a Ricki. (I just made that up, by the way).  And hey, "You can call me, Al" too!
Pick your name, don't care.  You can call me lots of things, but pushover?  Nope. Not one of them.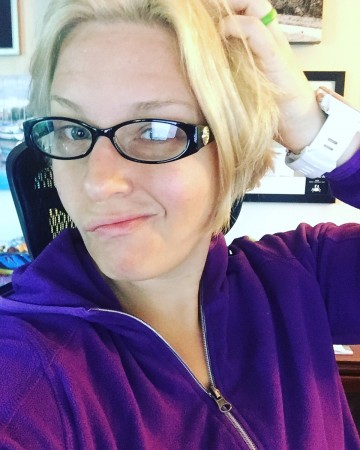 And as a whole, I think women can be the worst pushovers.
I read a book in law school called Women Don't Ask, and it is about how women basically stink at negotiating and fail because they don't ask for what they want.  How in salary negotiations women were far more likely to take the first offer, and men would ask for more. Many examples.
One review said about the authors, "Women don't ask the important questions that will make them successful–This is an important study of how women can become their own best advocates by knowing how to ask for exactly what they want in their public and private lives. The secret is in believing that one can negotiate almost anything."  (Harriet Rubin, author of "The Princessa: Machiavelli for Women")
What?
You mean that WE can be our own best advocates by knowing how to ask for exactly what we want in our public and private lives??  You are kidding me, right?
I was upset yesterday. I haven't let something like social media get to me like yesterday got to me.
Anyway, I was folding socks with the kids–because weirdly, doing laundry is some sort of bonding time.  And I had another nasty comment come through the interwebs on this stupid issue, and I just sort of broke down.
Because as tough-skinned as one must be to be all "out there" on the internet, it's hard sometimes to just be…. quiet and left alone.
And regrettably, I cried.
And I don't cry a lot anyway any more. I used to. In recent years, I have really try to refrain from crying in front of my kids unless its a good cry, or if I am sad, like losing my grandmother.
Those are emotions that I think are good for them to see and process.  But I don't think whiny "oh someone was mean to me on social media" and "whaaaa I'm a giant baby with no real problems"–cries are something that anyone needs to see.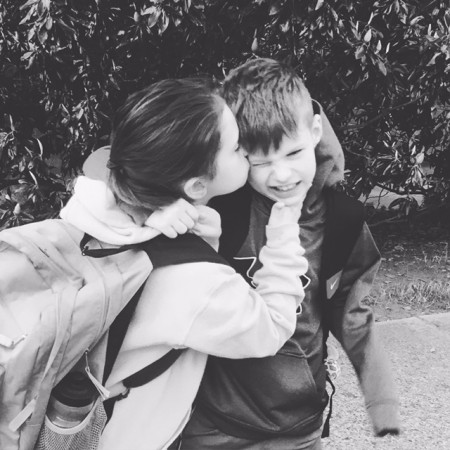 But this was just the last straw, emotionally, at that moment.
My son goes, "Mommy, what's wrong?" and they piled on me, wide-eyed.
I said, "I am sorry for crying. I have just had enough."
He said, "Enough of laundry?"
I laughed, "Well.  Yes, that too."
My daughter says, "Who was mean?"
I said, "It doesn't matter, honey."
My son then said, "Someone was mean to me today when I played volleyball at school—and…"  (Well, at that point, I wasn't crying and we talked about his volleyball game…)
I figured the conversation was over.
But, later that night, however, my son asked the Expert what was wrong with me, why I was crying earlier. The Expert told my son this:
Mom works very hard in her real job every day.  And she does something else that is NOT a job, but really helps a lot of people.  That's what Swim Bike Mom is.  But many people don't like her, and don't like what she does. Or they like to make Mom look stupid or mean or like she doesn't do good things, and has bad intentions. But Mom is strong and doesn't let people do that to her. She stands up for herself, when it's right.  She stands up for our family.  She stands up for her people.  And that's what Mom does.
I was speechless.  And humbled.
But you know what?
You're damn right, I do.  And I'm not sorry.
On this Mother's Day weekend, when people are missing their moms–like my Mom is—I hope that you take a second to thank the moms and women in your life who have inspired you.
Those women who really stand up – to real issues, to real hardships, not petty shit on the internet.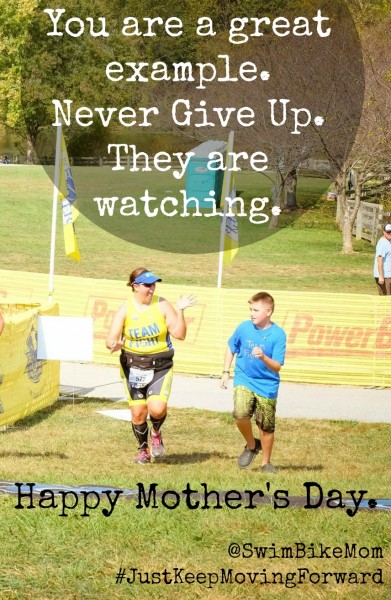 Those women over the years who have refused to be pushovers just because someone doesn't "like" them.
For the women out there who do the hard things, who have original ideas, and who try their best in spite of real problems—not first world social media problems— I am thankful for YOU.
I salute YOU.  You don't have to be a pushover.  Chances are if people you don't even know are starting to hate you–then you're probably doing something right.
Ask yourself the important questions of:
What really matters to you?
How can I make sure that I stay focused on what matters?
How can I help people?
Am I standing up for myself?
Can I stop people from hurting me or playing games with me, by just a click of a button?
Be your own voice.  Be the voice for those you love. Be brave, be thankful.
Everything else?  Well, the rest is all just noise.
#JustKeepMovingForward