For some reason, I was flipping through a copy of my book the other day… which sounds so narcissistic and weird, BUT… I can explain!  The kiddos had pulled a copy out of my office and were reading out loud to each other from it.
I was like, "Oh no no no no. That's for much later."
So I grabbed it from them, and as I walked it back to the office, I flipped and landed on a page…
Wow. I was really mean.  To myself.
It's strange, because when I wrote the book, my kiddos were so little, and I didn't think that someday they would pick it up and read it.
Sure, I talk about the trials of parenting (I would never hide that from them anyway–not later, at least)… but what I wasn't ready for them reading was all the self-loathing talk that was in my head for so many years.
(Which is why I am totally censorship-ing them from my own book until much later. By the time I have a teenage daughter, I am hoping I have figured all this stuff out.  And have put a redeeming book out on the market.)
As I flipped through the book (mind you, this was written FOUR YEARS AGO now), I was a little taken aback by the horrible things I said to myself…in my head.  In my book.  For everyone to read.  When the Expert and I looked something like this:
Five Years Ago: April 2011… the beginning of the tri journey.
But I am also SO thankful that I took the chance and wrote ALL those things down and let 'er rip.  Because… I would have forgotten just how tough it all was back then–in my head.  I really would have. I would have forgotten just how hard it was to start out in a sport that was unbelievably "not for me" and unsympathetic to the larger triathlete.  I would have sat down, today, and tried to write a book about beginning in triathlon, and I would have forgotten it all.
Like just how hard my first Olympic race was.  Hard.
So I am thankful for that.
And I think now, too, that maybe all those horrible thoughts in my head (which sucked for me) are exactly what connected with women and men when they read it. Because everyone has some bad thoughts sometimes.  And some of us–all the time.
Say what you want about "wow, that Meredith Atwood is just so negative" (which, anyone who knows me knows what a line of bullshit that is)…  but sharing all the oceans of negative thoughts, I now know that I was not an island standing alone.
Many, many of us have horrific, negative, self-deprecating and shit-talking to ourselves.
As I was weight training yesterday, I had thirty-something reps of bicep curls with 30 lbs, after killing my bis and tris already… the trainer at the gym (I do group training 2x a week at Lifetime), looked at me and I said, "Wow. This is heavy!"
And he said, "I don't want to even hear that."
And I said, "Like I need to add more meat to my arms anyway!"
And he goes, "Girl, you have more fat jokes than anyone I have ever known."
And I laughed.
Then I thought,
Wow. I do. That's actually really terrible…
For every comment or compliment, I do have some quick-witted, fat-canned, response.  People laugh. Because, some of them are really funny–truth.
BUT, I have used them for so many years (um, since I was 10 years old?), that I have tons of them.
Tons. (…and there's a weight joke right there weight-ing to happen.)
So interestingly, today was an anniversary.
It's a weird anniversary.  But it's a big day for me.
Last year at this time, I was looking at my calendar for Ironman Lake Placid, and I had stepped on the scale that morning, and thought, "For the love of all things holy. I hate myself and this fat and I don't know how I can possibly do another Ironman at this weight. At this level of misery."
It wasn't rock bottom.  But it was like the bottom, where I could see the rocks and thinking: yup, we are on a fast track to those bottom rocks.
In a weird twist of things, someone talked about their nutritionist in a group.  I messaged her immediately.  I began working with a nutritionist the following Monday.  The Monday conversation with her was interesting.  While it took us several months to dig through the emotional issues and food and alcohol ridiculousness that I had buried myself in for decades… the Monday (first call) conversation was what changed everything for me.
As I talked to her at 3:00 in the afternoon, I had already planned out my dinner at Mexican with margaritas in the classic case of: "I'll start tomorrow."
She said these words to me that began the process of changing things for me.
She said, "Start now.  Right now. At the next meal.  And be nice to yourself.  Feed yourself nicely.  Treat yourself kindly."
And she might as well have slapped me across the face.
It floored me.
Why didn't I know those words?  Why didn't I, a person who had been supposedly "inspiring" people in this sport for X years, know that I was supposed to eat and treat myself kindly?
Well, of course, I knew.  Of course.  Everyone "knows" that.
But there is a difference between knowing… and knowing, knowing.
But I didn't know how to start. Where to start.  When to start. And that day, the process was revealed to me.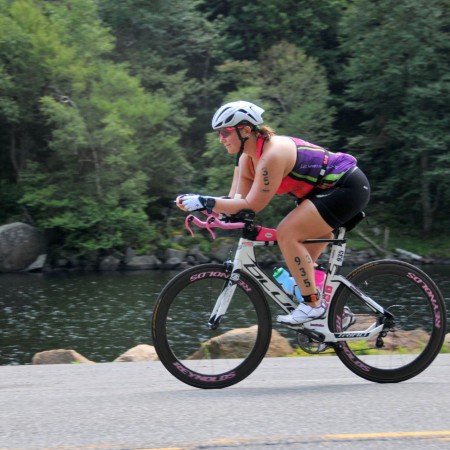 The "how" and "where" to start avoiding the rock bottom crash was this. And these are the things I tell myself now.
How:  You start. Right now. You DO, and you do not think. You are nice to yourself. You say nice things in your head until you stop saying mean things out of your mouth. You focus on what you are, not what your body looks like. You wear clean clothes and bathe, and go to the dentist, for the love.  You don't treat yourself like a trash can. You start to slowly care for yourself a little better, and then you keep doing that. Lather. Rinse. Repeat.
Where:  You start with eating kindly. Again, your body is not a trash can. Lather. Rinse. Repeat.
When: Right now. And every day.  And when you fail, you do better immediately. Not "tomorrow."  Not "Monday."  Like, next snack or meal.  Lather. Rinse. Repeat.
I have a long way to go in all areas, but man… it's light years away from April of last year.  (I mean, I still have more fat jokes than ANY ONE.  So I am still not doing this 10000% percent. Work in progress.)
But I know this:  I am 20 pounds lighter from this time last year.  I am losing actual fat each month at the rate of about 1-3 pounds, sometimes more, sometimes less.  I have dropped two clothing sizes.  My resting metabolic rate has skyrocketed from a slow and puttering 1350 calories a day to …a purring little machine revving around 1944.
And isn't that just special? Of course.  But that's secondary on the list of the good things.
It's actually not even what motivates me every day.
The part that hit me today… is that I don't talk to myself the same way I did last year.  That I wake up each day differently because each DAY and each WORKOUT is NOT about how I look or what I weigh.  It's about being the best version of me. A wife and mom that my family is proud of. Working to be healthy. Happy. Sane.
I don't 
sabotage myself
– like at all – anymore. I may dig into a ice cream, but it's not the deep-down, dark and ugly sabotage… it's just a thing I did (um… because ice cream is delicious; hello.)  …but then I don't do it next meal. Or next day. Or if I do, I move on from it.  It's not a pattern that repeats and where I flog myself.
I don't drink.  At all.  For me, it wasn't a good thing. After years of being the "life of the party" (a/k/a – the one who drank more than EVERYONE else in the room), I decided it wasn't working.  So I figured out how to cut it out.  Today is Day 132 of sobriety.
I feel good. Generally, I wake up and I feel
good.
 I don't wake up hating myself. I don't go through the day pinching my fat, or thinking about what I am going to drink after work to numb all the tired and stress.
I focus about feeling good tomorrow at my daughter's soccer game, and my son's baseball game. So I can pick them up from the bus stop every day and feel happy to see them–because I am–happy. Because Mommy feels healthy.  Happy.
I think about what I am eating to fuel.  So my body can function. So my tibia stress fracture can heal. So I can get back to running ASAP.
I think differently.  I am different.  Our whole family is different, too.
And that is why I am celebrating today.
Because it's the anniversary of meeting someone who has made a difference.
It's the one-year anniversary of an amazing process—the mysterious process where at the end of the day, I am nice to myself–not just lip service, but in my actions, too.
And that's really my only goal for the rest of this season:  keep on doing just these things.  Stay the course.  Don't look back, and don't go back either.
#JustKeepMovingForward