Ironman 70.3 California was to be my 6th 70.3 race.
But then I decided to go and get a stress fracture, which meant… no race. I thought about doing the swim portion, but then decided against it at the last minute, really just wanting to spend the time spectating and enjoying the day.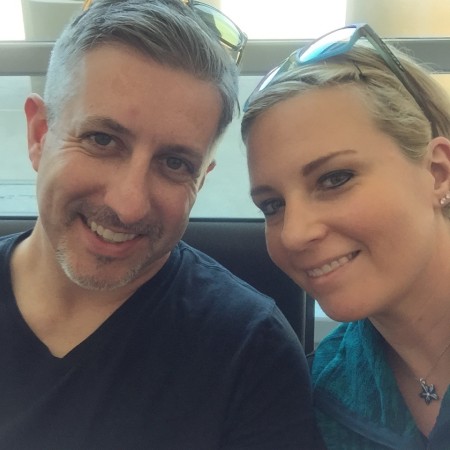 The Expert and I arrived in San Diego on Thursday afternoon, and I was already happy.
The Expert was in SD work conference/trip, so we spent a lot of time crossing paths, but it was still fun to get away–we had meals together and race day… busy but fun.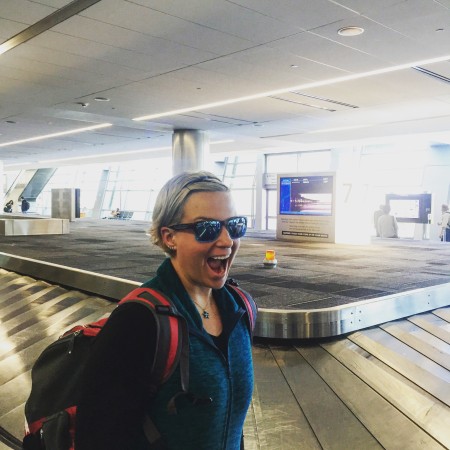 California is seriously my happiest of happy places—ever since my first visit to San Diego in 2011, I have been in love with all things San Diego and surrounding areas. We checked into the hotel and went to the Ironman 70.3 expo, saw the water, and enjoyed a wonderful dinner at a place called Masters in Oceanside.
This would be meal #1 of #3 there. Ha! Two words: cheese plate.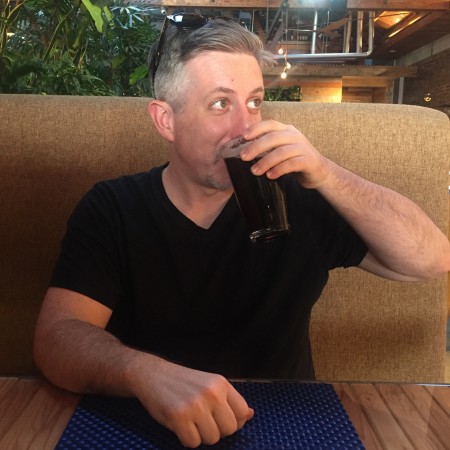 After a good night's rest, we were up and at the Brooks Street Pool for a lovely swim. The Expert and I have been so accustomed to swimming in Georgia that it didn't occur to us that the OUTDOOR pool would actually be open. So we carefully swam for about 45 minutes, without sunscreen, and managed to do okay since it was early in the morning.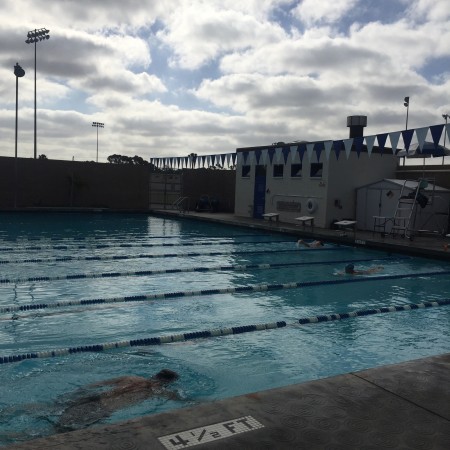 Where my sunscreen stupidity came into play was working the Women For Tri booth at the expo.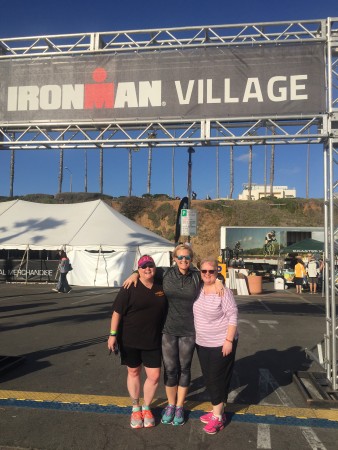 Yes, there was a tent, but I spent most of the time from noon until 3:00 standing in the sun. THEN, the athlete panel at 3:00 (another hour), and then meeting up with Andy (another twenty minutes) had me absolutely cooked in the sun—and with a whack-a-mole sunburn like you wouldn't believe. (Seriously who forgets sunscreen in California).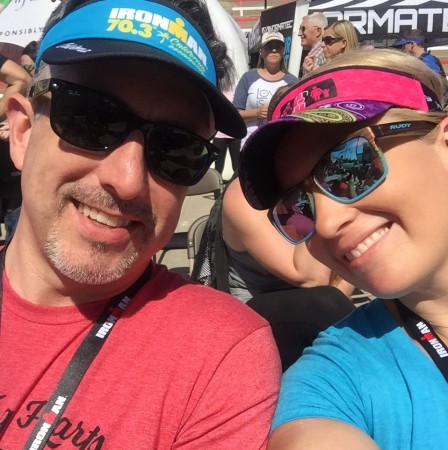 And then there was Andy Potts. 🙂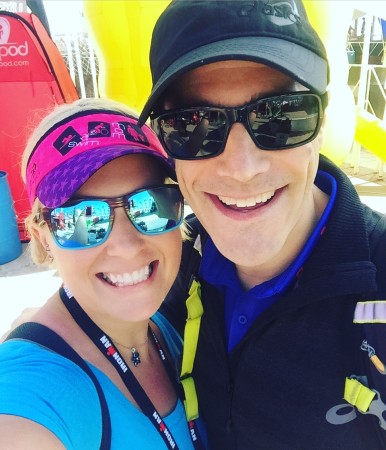 Got to see Mike Reilly again, and Julie Moss (Kona legend) and many Women for Tri friends and new friends.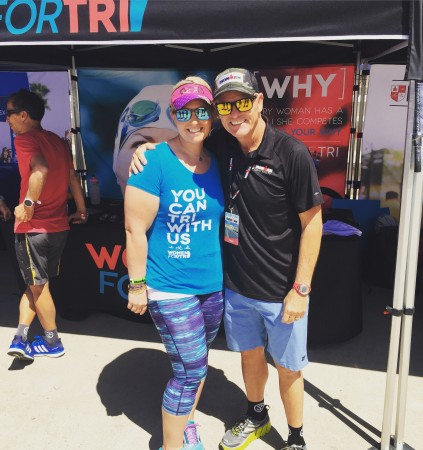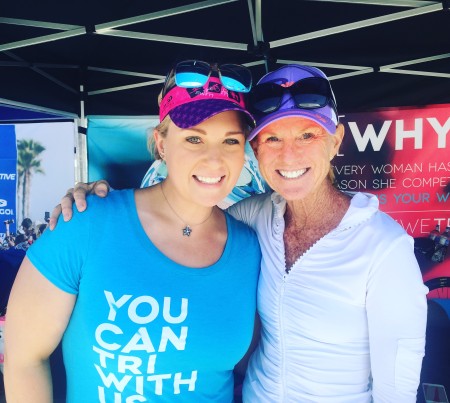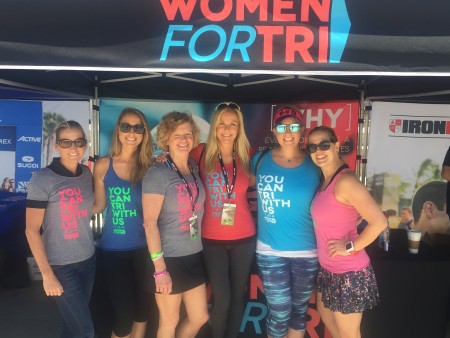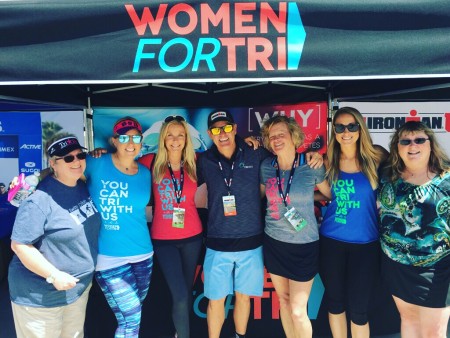 Race Day
I will go ahead and say what an AH-MAZING-LY beautiful race venue this was.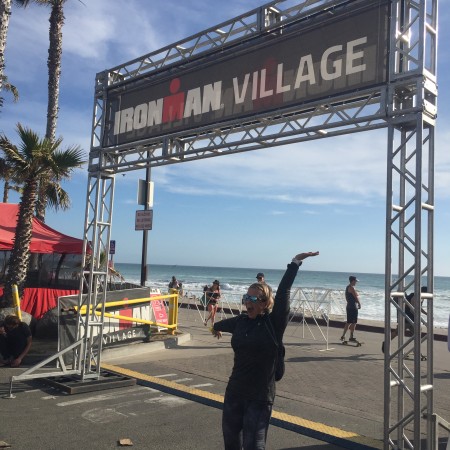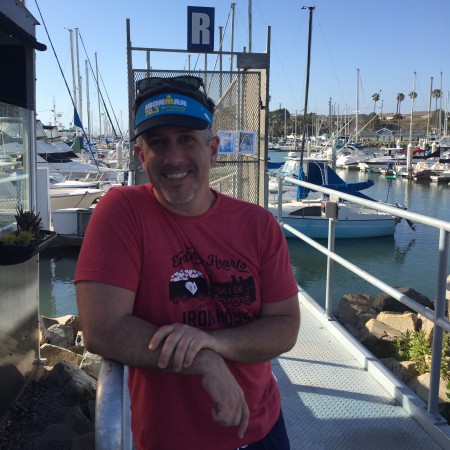 The views were just spectacular, and I woke up slightly on the wrong side of the bed since I could race.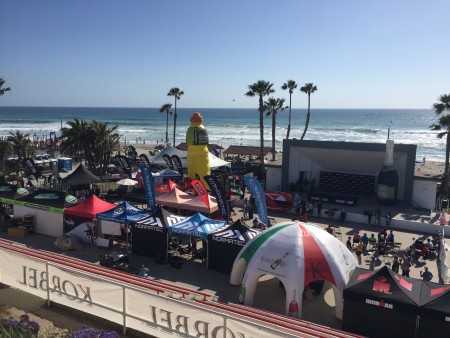 Truthfully, it was a massive bummer. This was my SECOND time registering for Oceanside, and my SECOND time not racing. So, I am guessing that THIRD time will have to be a charm.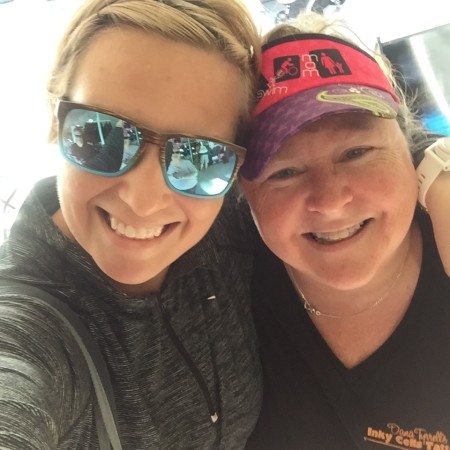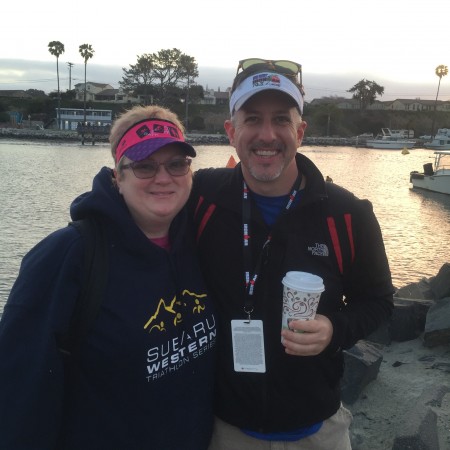 We enjoyed the morning, watching all the athletes do their amazing things. I spent some time with long-time SBM friend, Carrie—who last year kicked breast cancer's ass. I was so thrilled to spend some time with her… <3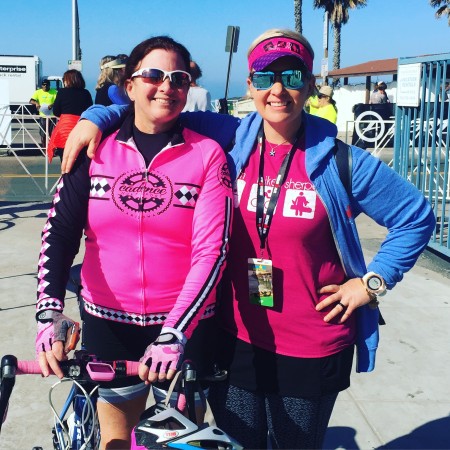 Liz and I also spent some time watching the physically challenged athletes coming out of the water—Liz and I started crying. For me, moments like that beg the question, "What is limiting ME?" Amazing stuff right there.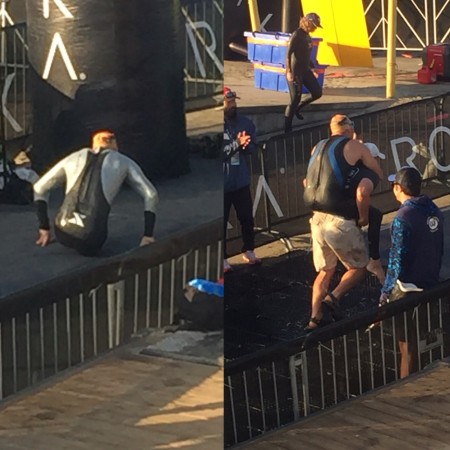 After spectating the event for several hours, and having a nice lunch at Hello Betty with Liz and Dominique, the Expert and I headed back to the hotel.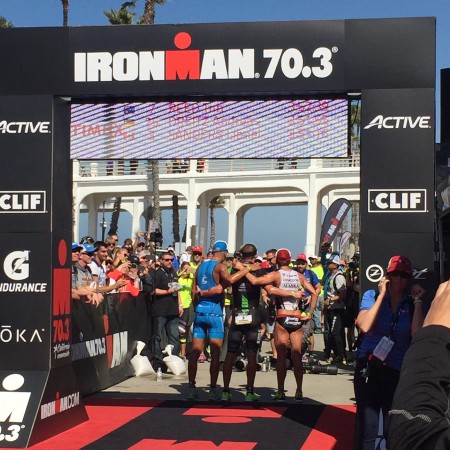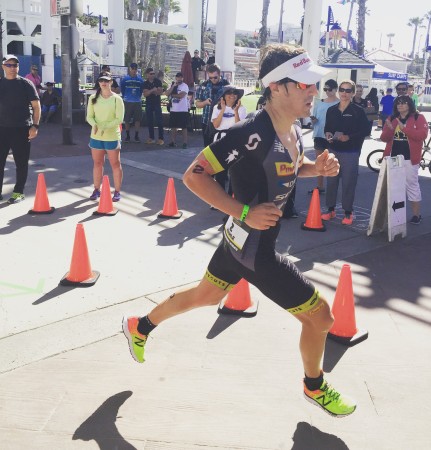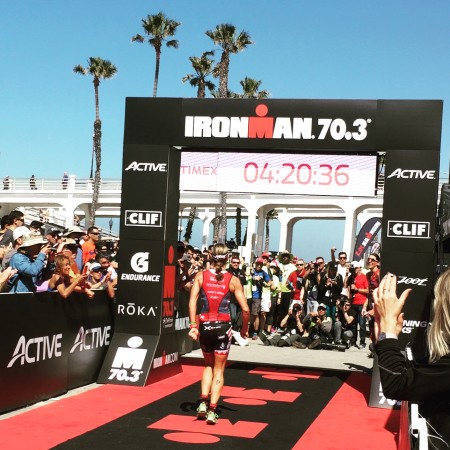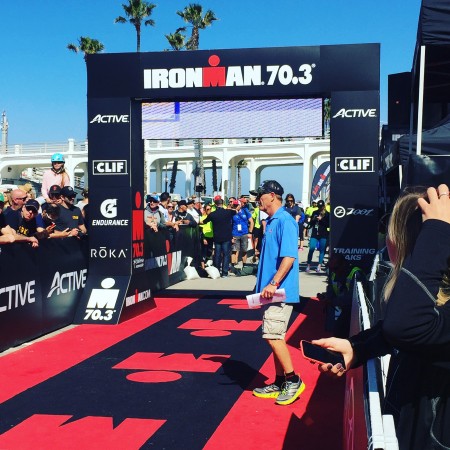 (Lots of more photos on Instagram as well).
After we returned to the hotel, the Expert headed out for a run, and I laid down to "close my eyes" and an hour later, I woke up sweaty and confused… I can't tell you the last time that I napped, and it was awesome.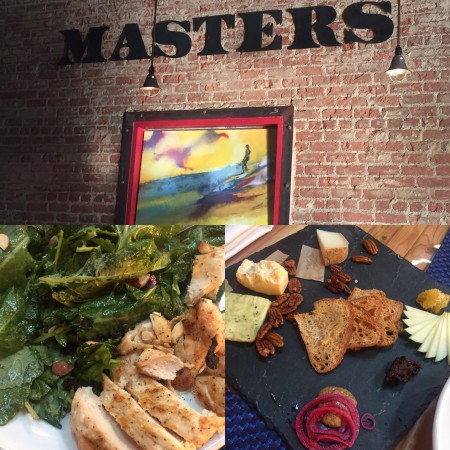 We headed back to Masters for dinner #2 after trying to get into many different places, and enjoyed it as much as the first night. Two more words: cheese plate.
Recover with Cannondale
On Sunday morning, the Expert headed to San Diego for his science convention, and I headed to Encinitas to Nytro Multisport—for the Recover with Cannondale Event.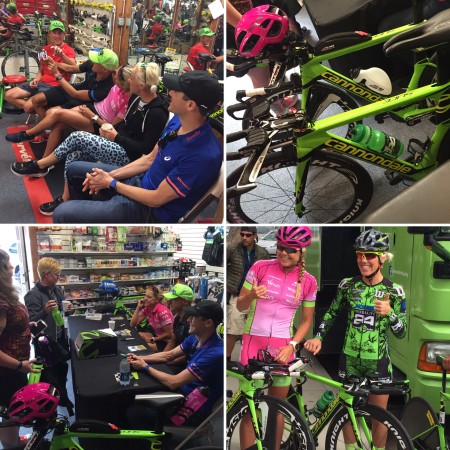 Of course, I leapt for joy when I saw my favorite boy triathlete, Andy Potts. I enjoyed meeting the other Cannondale pros—Heather Jackson (3rd place female at Oceanside), Michelle Vesterby, Cameron Wurf, and 2nd place podium at Oceanside, Andi Dreitz.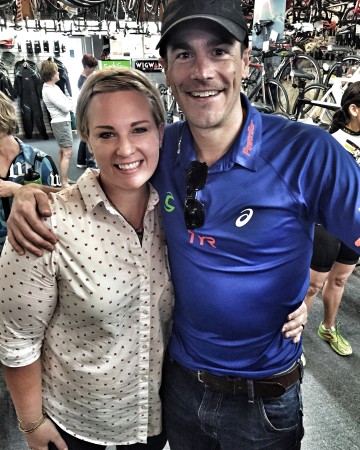 I had been asked to moderate the Q&A session at Nytro with the pros, and we had a really lovely time, if I do say so myself.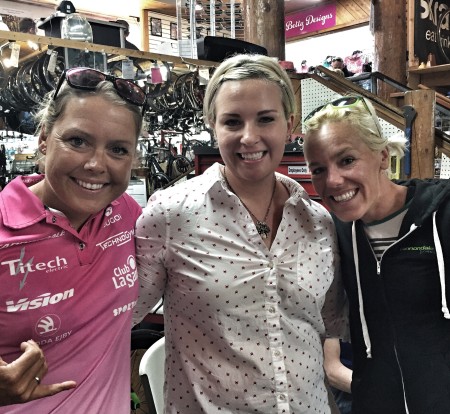 When everyone started to arrive, I noticed that Andy was handling taking the raffle tickets for the Cannondale helmets. I relieved him of that important duty, but he was very reluctant to give up the keys to the raffle box. I assured him that it was okay to relinquish power. And I took over the box. Then he gave me the keys. At some point after the Q&A, we need to the keys to the raffle box, and I had given them to someone else. And I had forgotten who. Lauren from Cannondale was like, "Meredith where's the key?" And I said, "Andy had them." And he said, "I gave them to you." And I was like, "Oh yeah… who did I give them to…"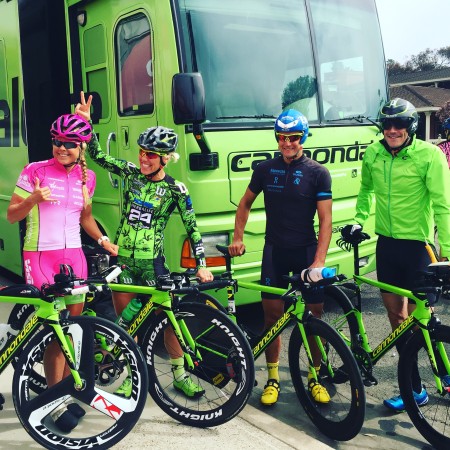 Alas we found the keys, and the pros drew names for FIVE helmets, which was pretty cool.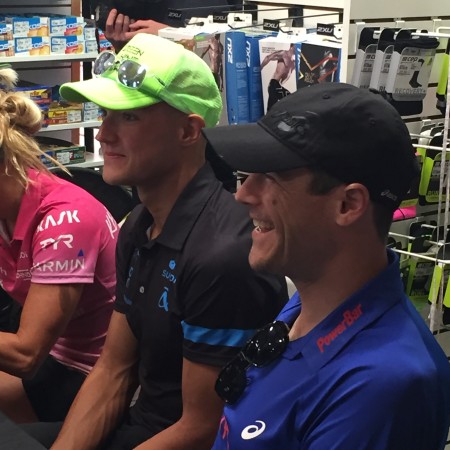 Part of this event was actually an hour long recovery ride with Andy, Andi, Heather and Michelle – which was amazing. I wish I had my bike out here for that, but knowing the Swim Bike Klutz I am, it was probably for the best.
I would have hated to be responsible for taking out a line of professional triathletes on a ride. : )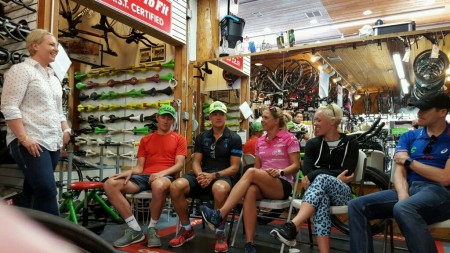 Swim Bike Smashfest
After the event, I headed back to Oceanside, where I had four hours to work and decompress before the second event of the day—the first Swim Bike Smashfest social event with my gal pal and Team HPB head coach, Hillary Biscay.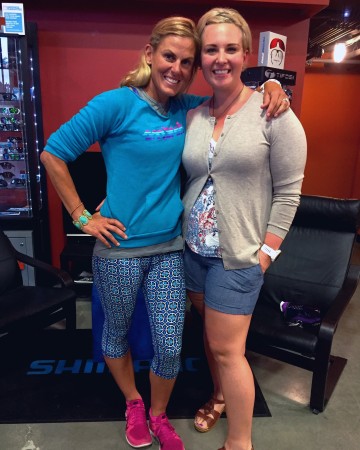 I sat in a coffee shop and worked for a bit, with Andy by my side, and caught up on my two-hundred plus work emails… then changed in the bathroom of the coffee shop (we had been evicted from the hotel—okay, not really. Just had to check out that morning…) and headed over to Endurance House, Oceanside.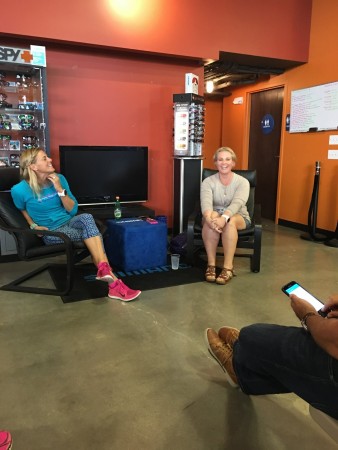 We had a fantastic group of ladies who got to listen to me question the amazing Hillary about her adventures in coaching, movement towards Ultra Running, and more.
Hillary then questioned me about all things Swim Bike Mom, and then we had a lively discussion with the audience, including shock on Hillary's face when I told her that I stopped to use a porta-potty in a race.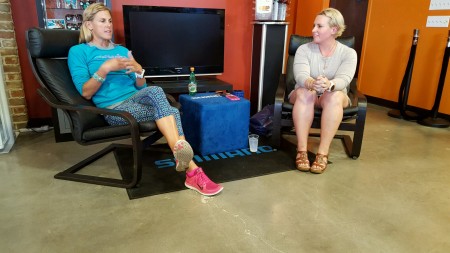 A super thanks to Endurance House Oceanside, for hosting the event.
If you are in the Oceanside area, please DO check them out—they have several group rides, runs and swim events EACH WEEK, not to mention a brick and mortar store that is fantastic.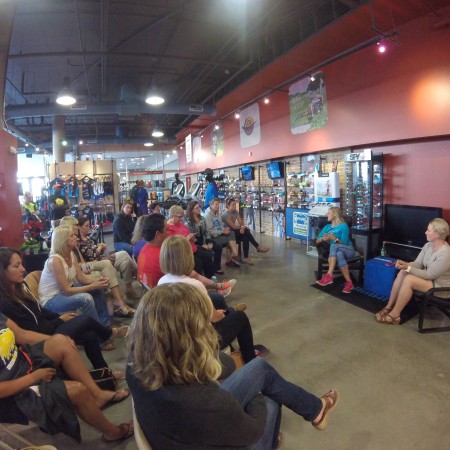 I had a wonderful dinner at Masters (two words, for the third time: cheese plate…. and no, I didn't eat the whole damn thing myself) with my San Diego friends, Robyn, Kim and Susan—these three were part of the first/original Swim Bike Mom friends who toured me around San Diego years ago, when SBM had 69 likes on Facebook. Yes, really. I had 69 like for an incredibly long period of time…
I love these ladies, AND I owe Susan a LOT, as she was the one who told me, back in early 2012… "Ummm, will you please just write the damn book." I had said, "I need to write a book." And she basically said, "Stop whining and DO IT." And I swear, that when I arrived back in Georgia after that trip, I started furiously typing… and nine months later, the book was complete. So the moral of the story is: whatever Susan tells me to do, I do. (And she told me some things this trip… so now my mind is brewing. : ) )
I arrived to the Paradise Point Resort very late on Sunday night, and fell into bed around 1am, after catching up on social media, after being away from my phone for six hours (which, you wouldn't believe what happens in SBM world in SIX HOURS… so much! )
The Expert was up with the sun for his conference, so I got up as well, and hit the gym (weights and elliptical).
My friend Robyn came and had lunch with me, and then we climbed the 6 flight tower on the property to see the sights—when she squealed and pointed, "Fiesta Island! Get in the car!"  (…and we did. In the car with the remnants of the original SBM sticker!)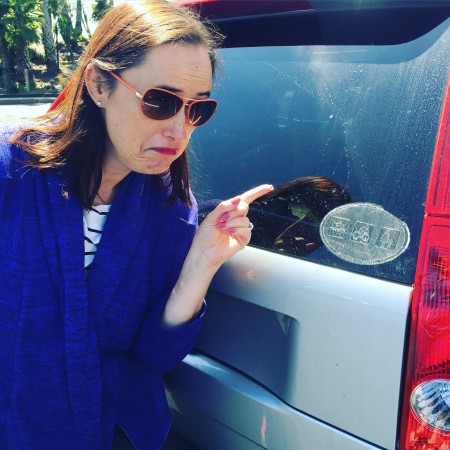 She took me on a little 'venture to the "Birthplace of Modern Triathlon," which really was SO very cool. And yes, I did feel just as happy as I looked in this picture.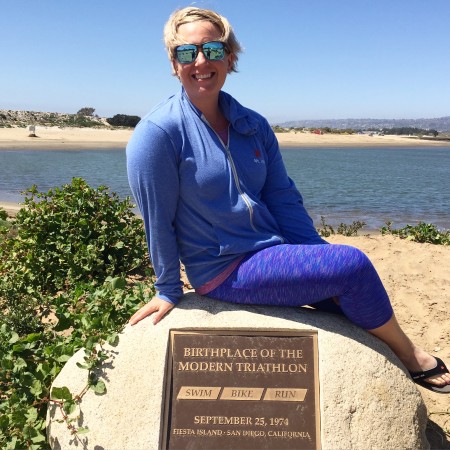 I think California suits me.
Though, I don't think it would suit my dad if we moved. 😉
I cleared my scheduled completely of all appointments and meetings the rest of Monday and Tuesday, and decided that I was going to do my best to relax and do exactly what I wanted to do that did NOT involve law work or freelance work or coaching or blog or social media… for at least one day before we came home. (Those things, by the way, are all really challenging for me. Like really, really.) The Expert and I started out with a dinner at Tidal, on the resort, which was fan-freaking-tastic… we had like a two hour dinner, where we wanted to just lay down and have someone rub our bellies afterwards. Again: cheese plate (yes, the fourth cheese plate… no shame in my cheese game), and then I had salmon wellington. Oh man. Followed by the most perfect decaf coffee and some chocolate and banana tart. Dude.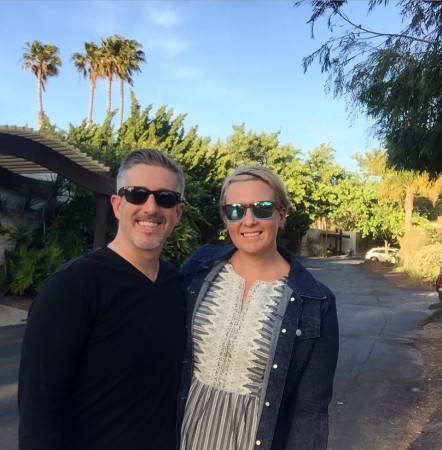 We were asleep by 9:30, and up by 7:30 – which was an amazing night's sleep. I also sleep well in California, apparently.
After the Expert left for his conference, I spent some time answering emails and having coffee, but then searched for a nearby 50 meter pool… found one at the JCC Center in La Jolla, called 'em and headed on over.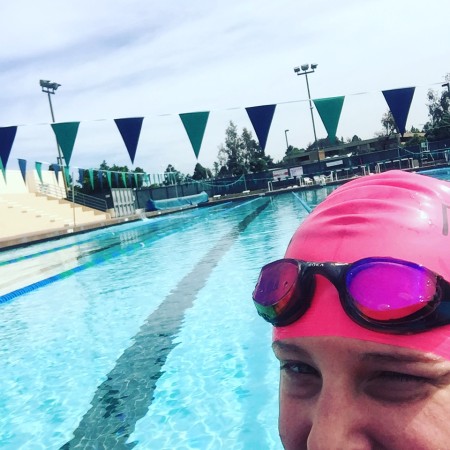 Once again, I totally spaced on the fact that I was in California and the pool was going to be OUTDOORS. (Dumb.) But I had a wonderful swim in the giant pool, followed by a pool run, and sitting on the deck Facetiming with the kids for a bit, in the shade.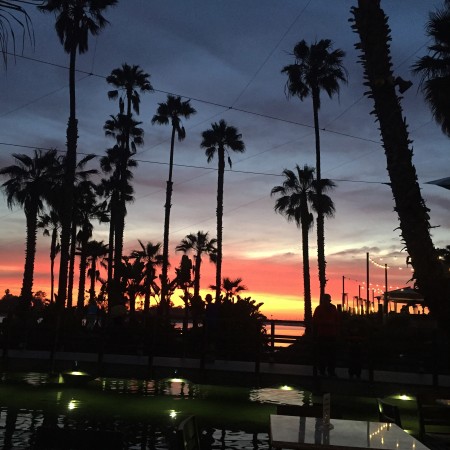 A friend, Hillary, on Instagram told me that I "had to go" to this restaurant, The Cottage, in La Jolla, so I mapped it, and it was a 15 minute drive from the JCC, so I headed over with wet hair, and shorty shorts. The food was wonderful. I ate outside with a cappuccino, calamari and (hello) stuffed avocados (stuffed with chicken salad and quinoa… oh my lawd.)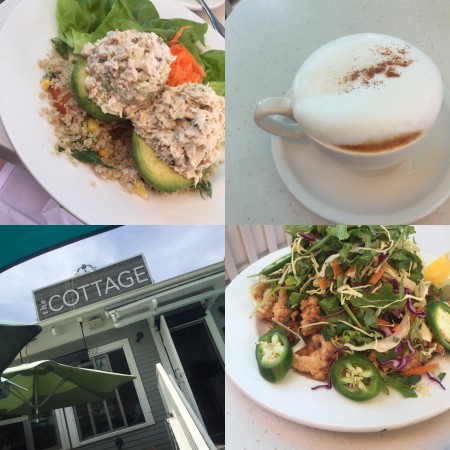 I headed back to the resort, where I fully intended to make good on my promise to not work and relax (e.g., sit in the sand with a book and stare at the water and contemplate the meaning of life), but then I ended up getting dressed and into the car to drive downtown to San Diego to "surprise" the Expert at his convention. (Moral of the story: I seriously do not know how to relax.)
[The Expert was in SD work conference/trip, so we spent a lot of time crossing paths!! I told ya.]
But anyway, he was an exhibitor for his company, and apparently, it's not easy to break into a science conference. You would think they were hiding bags of money in Exhibit Hall C, not a bunch of science. After 45 minutes of failing to surprise him, I texted him, "I'm here. Please come outside and get me," I was able to see him and the science stuff. (Which by the way—cool and frightening at the same time).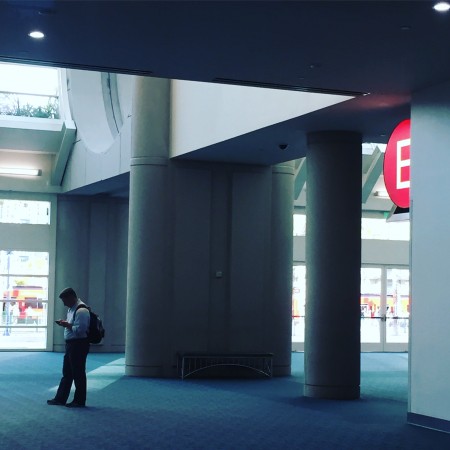 By then, I pretty much had lost my day in the sand, and might as well just find a coffee shop with WiFi, and belly up and work, and wait on the Expert to finish. I walked around Gaslamp for a bit, spent some money in one of the shops—and then found Starbucks. WiFi. Work. So that's what I did.
I AM proud to say that I did have several very relaxing moments, though—even if I couldn't stretch it for a full day.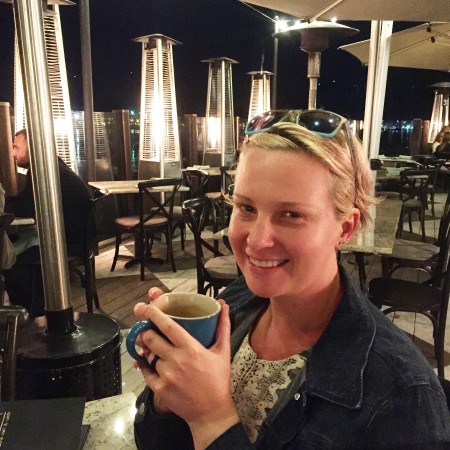 Headed home to Atlanta, and was so ready to see my babies, get back into the groove of baseball, soccer, and hardcore training—getting ready for the relay (swim and bike in Choo 70.3), and then to see what will become of Lake Placid… to race or not to race… will the stress fracture heal and can I hold up long enough to race that day injury-free?
So many things to consider… so Lake Placid, yes or no?
That IS the question…