As I am watching several of my friends complete their last few tough workouts before the Oceanside 70.3 taper, I am super sad that I won't be racing. At the same time, I know it's okay, not the end of the world, and time will pass quickly on the injury so long as I play a smart person (at least on TV). 
Summary: I have a tibia stress fracture, right leg.  (What caused it – the majority of the questions I am being asked…)  Okay, so it was an injury that I saw coming from literally MILES away, for two weeks.  I did not listen to my body.  I ran like a wild person through something that, with a bit of rest, might have been okay.  But bull-headed and stubborn, I ran and ran and stair-climbed through the pain—only to be told very quickly via MRI… yeah, you're on the DL. Which means no weight-bearing much of anything for two months. I'm allowed to walk around to get where I need to go–but other than that, no.
Swimming = ok.   Biking = just now ok on trainer with no resistance; no climbing hills; no pushing wattage over 100.
Pool running = soon, in a week or so.  Elliptical = no.  Stairs = no.  Running = no no no.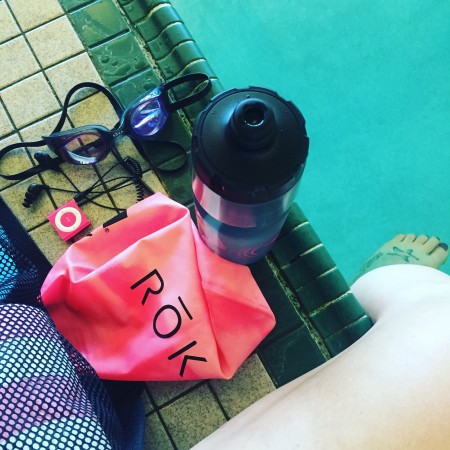 I manage to mess up at least once a season with some dumb injury.
I rarely injure myself actually training – it's usually a fall in the driveway, or down the stairs, or a car accident (or.  This was one of the first, actual triathlon-induced injuries – so I suppose that I will wear that like a badge.
For those of you who haven't been with Swim Bike Mom long… here's a medley of highlights with my major setbacks from 2011 forward.  Just to name a few. Seriously.
*And let's not forget the Bike Crash AND subsequent
Car Crash 11 weeks out from Ironman Lou last year.
[For the love.]
Since I have been around this injury block MORE than enough times–and because it seems like so many of you out there are also injured, I thought I would take a second to write about what is going on, what I know (at present), and that's about it.
1) Accept The Truth
I would like to say that this is the first time that I have (at least for real) taken an injury in stride.  I immediately accepted it, and that was it.  Sure it sucked, but after over five years at this sport, I realize that when you are placed on the Disabled List, really, that's the end of the story.  And when that happens, there's only one question to ask.
2) Ask the Right Question
And that question is NOT "when can I run again," but rather the question is:  "What can I do with what I've got?"  Meaning to survive the injury, we must focus on the good and use what we can (that is safe) to further our goals.
I can swim, so I am swimming like a mad person.
Mind you, this big swimming feat that happened last Sunday was in the plan for a long time, though. I didn't just wildly say, "I can't run, so I'll swim 6.2 miles."  I have been swimming like crazy since December, and this was part of a challenge I had planned to undertake. (*Disclaimer: do not blindly jump into swimming 10,000 meters… it IS just as far as it sounds. 🙂 )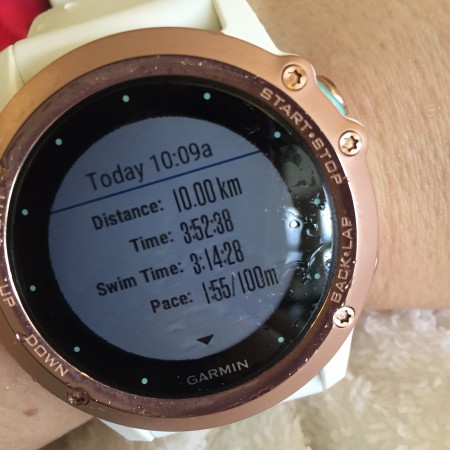 I can do core work (modified, on knees).
I can strength train some.  (I am also nursing a bulging disc in the neck from the car accident last year. So that's causing referred pain in the shoulder and down the arm… so really, I am sort of in a generally sticky spot.  Swimming is good as long as I am giving myself enough time to recover in-between).
Do what you can with what you have.  Seriously.  Even the little things matter. Extra strength. More core.  Hone in the nutrition.
3) Stay Positive
It's really not the end of the world.  Really.
Difficult, yes.  Of course! Especially when we have a really bad injury that can span the course of a whole season, or we are missing our key race.  When we have this sport that brings us so much fun, joy or stress-relief… to have that "outlet" taken away, it can mess with the brain for sure.
Stay focused on what is important and positive.
As I mentioned in a prior post, I love the kids' sports season SO much–watching them play sports is SO much fun to me… Sure, it's hectic as a working mom and shuttling kids all over creation AND everything else… but I am taking these injury-induced moments to enjoy really sitting at their games without the pressure of "oh, I have a six hour ride later"— I mean, don't get me wrong, I wish I could six hour ride.  BUT, I am savoring all the positives that are with the injury—increased sleep, less scheduling nightmares, overall general goodness.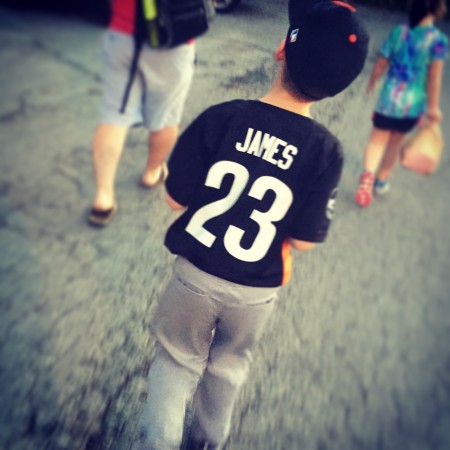 Keep your chin up.
4) Don't Feed (or Whatever) the Injury
Finally, and most importantly. Don't turn to whatever weird and destructive survival tendencies you might have.   If you are an emotional eater, drinker, shopper, or _____ (fill in the blank), the time during an injury –it's important to reign that in—and stay away from the destruction.
After I received the news that I was stress-fractured, I had pizza and ice cream and chocolate for two days (no booze, though), and felt terrible.
I was able to snap out of that pretty quickly and get back on track.  For the first time, I can report that I haven't eaten or drank these emotions into the ground.  A few "poor me" days (and only in the house) took place, and then I moved on.
Back to #2, doing what I can with what I've got.
Hope this helps, and quick healing to all my DL friends!
And for those of you who have "survived" injuries and missing out on key races, what things have YOU found that have helped you through these injuries?