This morning after my swim, I received a text message from one of my favorite people, @pcap0829  (*Wait, don't you talk to your friends in usernames? Oh… well. 🙂 )
…She wrote:   You were in my Timehop on this day in 2013, so… naturally, I had to go find the post and read it.  If you haven't read that in a while, you should…"
So I did.  Ahhhhhhh.  That post… Okay.  So the backdrop for this post was the fact that I had signed up for my first Ironman – Coeur d'Alene.  And the training had *just* started to get real.
And the end of the post from 2013 went like this:
During the ride back, I considered how I would tell [my coach] that I quit.  Not quit the ride… but that I couldn't figure out how to make this body, this woman get to Ironman.  That I quit triathlon.  I mean, I almost told him I quit last year, but I came back around.
So I was pretty sure this time… if I was telling coach… Couer d'Alene. Ironman. Triathlon. No. 
I wasn't sure how to tell him that triathlon was over for me, so I just wrote to him:
"I'm not sure who I think I am, or what delusions I've been living under. Ironman? For me? In this body?  No. It's too much. Thanks for changing my life. But I'm done.  "
Well, we all know that I apparently wasn't done.
And not even close, apparently.  (LOL. Right? Right.)
I guess I had forgotten how many times I have wanted to quit this sport. How it has really gotten hard at times.  How I repeatedly have asked the question:  is triathlon really worth this?  [Swim Bike Mom and all the monsterly annoying things about that aside—but, just the sport, in general.]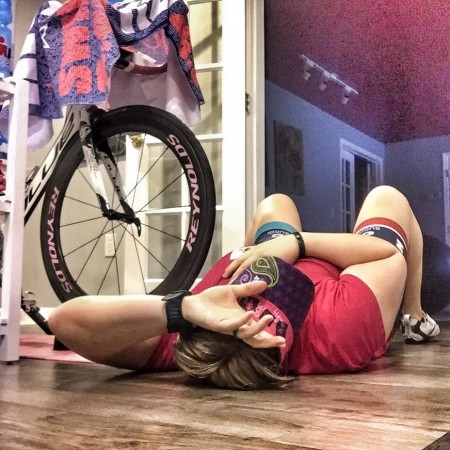 I have learned along the way that there are good ways to "find the love again"… I've written about it time and time and time again.
Sure, you have to find the "motivation" and the "warm fuzzies" and you have to ask the important questions of if it is worth your time.
When To Pause
In the gym locker room this morning, I encountered a woman who was bawling.  Literally, bawling… loudly.  I put my stuff in the locker, and couldn't take it.  So I went and plopped myself right down next to her on the bench, put my arms around her, and hugged her.  Yes, maybe this is a Southern thing. But if you are crying and within 50 feet of me, watch out… I'm hugging you.  In some places, this may be assault.  In Georgia, it's called manners.  🙂
She was on the phone with her sibling, and just learned that her niece had died.  She had been sick for a while, and passed away this morning… I hugged her more, asked her if she needed anything… then I gracefully exited and went to the bathroom stall, where I proceeded to cry for a solid 10 minutes myself before my swim.
In those moments… is triathlon WORTH IT?
Hell, no.  Nope.  If that was me, I would not finish my workout.  I would leave and I wouldn't think about a workout for quite a while.
Those are not excuses.  That is not quitting. That is being a human and dealing with life…
Triathlon is not everything. Training is not everything.  Your life, family and people are, in the end, what is absolutely MOST important.
So.  Next?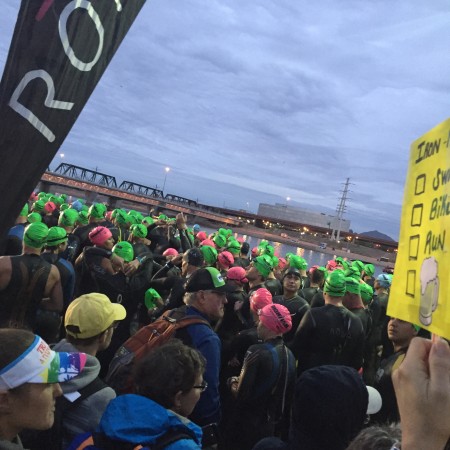 Motivation versus Discipline
Once you've established that you're not in a true crisis… there's the question of motivation and discipline.  Actually, perhaps the myth of "motivation."   (Post here).
When I started thinking of myself as disciplined, instead of motivated… that put things in a new perspective. [It's not easy to stay "motivated" all the time.  But when we switch our thoughts to discipline–that shifts the burden to action. What we can do to make dreams and health and progress happen. Motivation has a feeling of external stressors or causes–like something else is to be blamed for the lack of motivation.]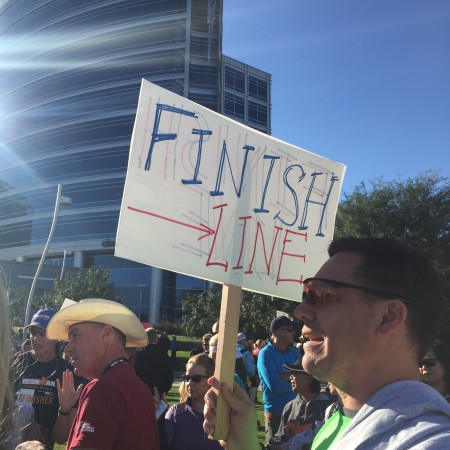 So after you have asked yourself the LOVE and DISCIPLINE questions, then there is the question of WHAT IS IT?  Why do I really want to quit?
While I know I have lots and lots of readers without #SwimBikeKids, I have found that the Parenting Excuse is often the greatest reason of all to quit the sport.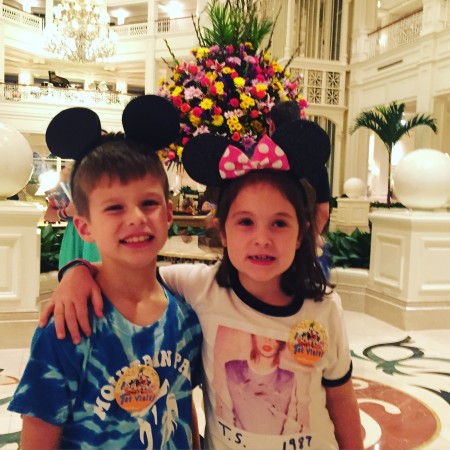 And sometimes, please know, that I understand it is a VALID one.  If your kids are sick, or financially, you just can't do the sport AND support your kids… if you are going through hard times, a divorce, a death, disabilities…  PLEASE KNOW THAT THIS NEXT PART IS NOT ABOUT YOU.
Life, sometimes, truly makes decisions for us, and that is okay.  And we must make the decisions based on what is 100% absolutely best for our children and our families.
The Parenting Excuse
In asking myself the questions of "why in the world am I doing this sport," I have always tried to frame the questions in a positive way.
For example, I see this question a lot:  "Is triathlon training worth all the time away from my kids?"
[Which reminds me of a review on my book that I received back in 2012:
"I enjoyed this book, but was a little sad that the author seems to be missing out on so much time with her little ones. Lots of morning & weekend sitters & I'm sure she's exhausted by the time she gets home. They are only young once & there are lots of ways to get fit & healthy without committing  the time (& money!) to tris. just my two cents!"  
GAH, I love that review for SO many reasons.  First, why in the hell are you SAD for me? I have a great relationship with my kids. And we do TONS of stuff together, ALL the TIME.  I seriously LOVE the people who give their two cents (when not asked) and say stupid shit like: 'There are lots of ways to get fit & healthy without committing the time (& money!) to tris. just my two cents!'  
Um… yea, I CHOOSE triathlon as my way to fitness.  Why is that not okay with you?  And let me tell you something else—I don't really care if it's not okay with you.]  
So anyway.  When I am asking MYSELF (not other people) if triathlon is worth it FOR ME (not you), then I ask deeper questions.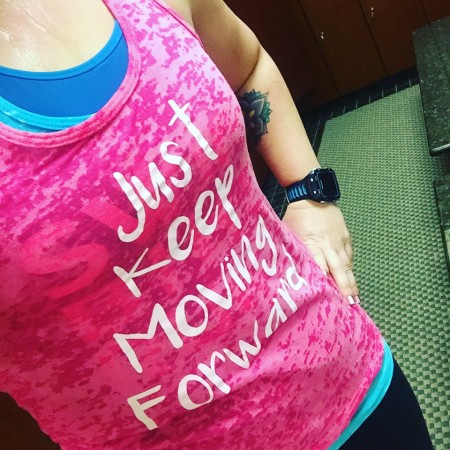 For example, instead of "Does triathlon take away from my children?" …I ask smarter questions like, "Does triathlon training make me a better mother, a better (healthier) example for my kids?  Does triathlon and goal-setting make me able to be present with them and spend quality time instead of just quantity time?"
There are plenty of overweight, lazy, helicopter mothers who are ALWAYS around their children. (As a still overweight person, you need not blast me for my use of the word overweight. It's fair game when the author is also a fat girl.)  Is being a sad, sluggish, unhealthy and unable to move mother a GOOD thing… if you are just quantifying your existence with time with your children?  Is that REALLY quality time?  Is that REALLY worth it? Is raising your children and becoming sad, emotionally depressed, unhealthy, because of the excuse of "time" WORTH it?
Ask yourself THOSE questions.  THEN.  Ask your kids.
If you ask my son or daughter what I do for a living, they will say: "You do triathlon."  Which is hilarious, because I tell them, "No, I actually make my living as a lawyer."
And my son always shrieks, "What in the world is a lawyer!?"  (Now, it's a joke. Because I have told him what I do.)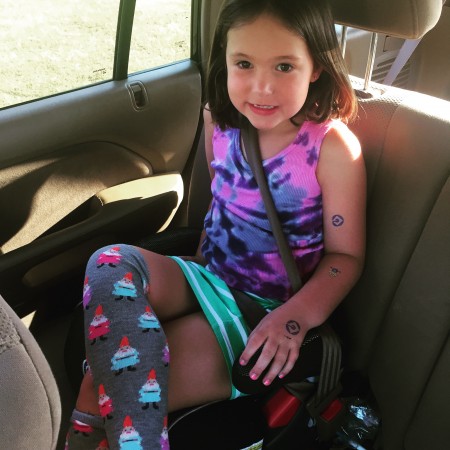 SO my point is that they don't notice that I spend time lawyering (maybe because it's not as noticeable…. wearing Spandex is much more noticeable than typing on a computer for hours.)… they notice that I am active.
Here's the thing too:  I have BEEN the sad, fat, and clinging parent…that's exactly who I was the first two years of my kids' lives.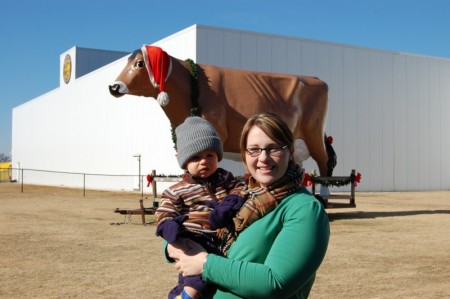 Triathlon SAVED me.  And in turn, it has made my children respect fitness, healthy food, and a healthy relationship with us, as parents. They don't have me hovering over them constantly… they have a sense of freedom too. Something that is WONDERFUL for children, and which I swore I would make sure my kids always had.
I laugh so hard STILL, because when my daughter will catch me buck naked, coming out of the shower or something, she'll go, "Wow! You have a HUGE butt!"
Which is so funny to me.  Because, well, yes I do have a huge butt (especially to a seven year-old!).  But I am PROUD of my huge butt, because I work hard to be as fit as I can.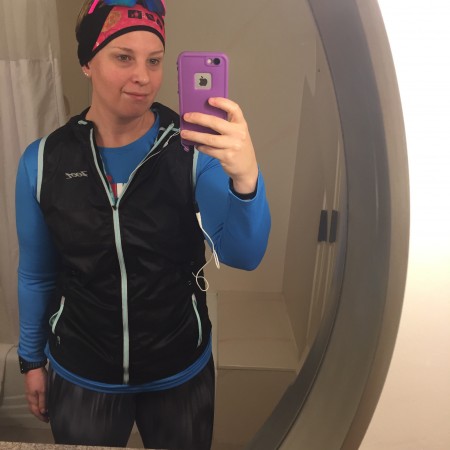 I work hard to do races. I can't imagine how much of a dagger that comment would have been to me… if I hadn't been working hard on myself for these last five years.  If I had given up everything to "spend TIME" with my kids.
They notice my big butt, sure.
But if I had put MY life and MY health "on hold" for TIME with the kids…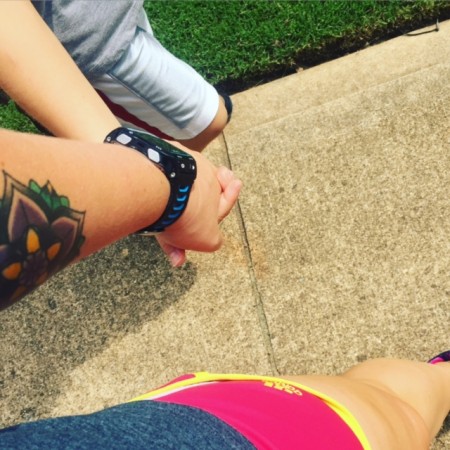 Do you get what I am saying?
As women, we absolutely CAN NOT take on the burden of "DOING IT ALL."  That is the biggest myth in the world.  (I wrote a post about this in 2014 with a great nod to the amazing Brene Brown and her Ted Talk here.. and one of the most incredible parts of the talk goes something (okay, exactly) like this:
"Shame, for women, is this web of unobtainable, conflicting, competing expectations about who we're supposed to be.
"And it's a straight-jacket…The best example (of shame) is the Enjoli commercial, which says, 'I can put the wash on the line, pack the lunches, hand out the kisses and be at work at five to nine. I can bring home the bacon, fry it up in the pan and never let you forget you're a man.'
"…For women, shame is do it all, do it perfectly and never let them see you sweat…
Ask yourself if you are falling into the trap of having to do it ALL, perfectly… and never let the people see you sweat.
Are you sacrificing your health, your sanity, your life and more for the image of being perfect?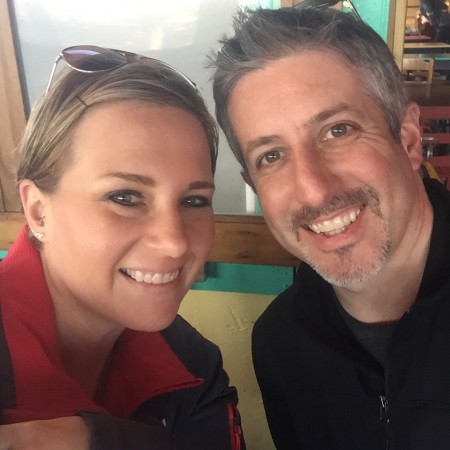 If you are… and you are a triathlete, it's really easy to be in the pool and say, "I should be doing laundry" or "I should be making perfect Valentine's bags for my kids' class right now."
Female triathletes are often riddled with the guilt factor of taking the time to take care of ourselves… which then translates into, "Maybe I should quit this sport…"
For those of you mommas (and papas) out there who are trying to figure out if triathlon is worth it in the delicate life/work/family/tri balance… just take a few moments and ask yourself why you might be thinking of quitting.
Ask yourself the hard questions, and really listen to yourself.
Do you really love this sport? (Maybe… maybe not…)  If you do, do you really need to give up something you love?  What are some of the ways you can make the balance easier? (Example: Are you a morning person?  No?  Maybe you need to become one…)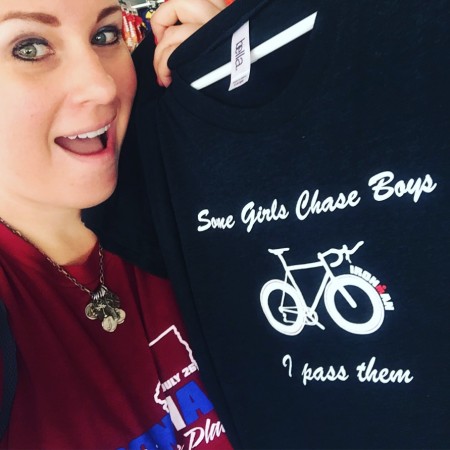 If you need to, step away from the sport, take a break…
But I see it time and time again, and here's my ending message: Don't give up on your health, your sanity, and your fitness for anyone else (unless it is vitally necessary… and even still, you may find in those moments of pain, terror and strife, that you need the workouts the most…)
We all know it…. it's the airplane crash analogy… you put the oxygen mask on yourself first, and then you take care of the children and everyone else.
Just ask the questions, and then… take good care of yourselves.
XOXO
#JustKeepMovingForward