First up, in triathlon news:
I went to my first (ever!) Masters Swim class this morning, and it was awesome! I really, really enjoyed it.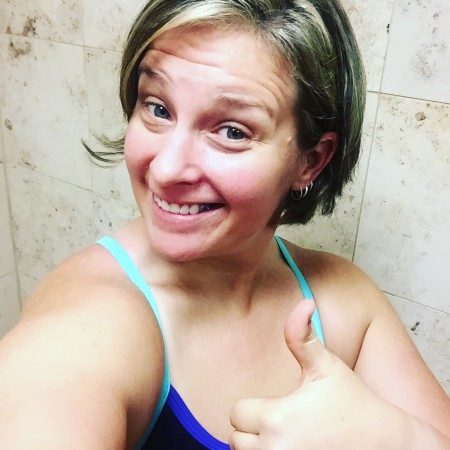 There's no real reason that I haven't tried Masters before except for schedule and fear–but I decided off season is the time to try all sorts of new things, so that's what I am doing.
I learned that I am dropping my left elbow significantly in the water and losing a lot of power on the left side, so that was an awakening.
And that when I corrected it, I almost flailed. So now, I must teach myself how to swim with this new tweak.
In family news, things are crazy.  We had a small gas leak in the house this morning, so that was weird and scary:
"I smell gas… No, not that kind of gas."
"Turn off the main gas line."
"How do I do that?"
"Facetime me and I'll show you."
Facetime fail.  "I can't see you."
Oh em gee.  
Gas company out.  All good now, though.
Finally, in the kid news:
Our little sassy almost-seven year old, Stella, has become a pistol overnight. She has always had lots of flair and sass, but it has historically been CUTE sass. Like wearing leopard print and stripes at once.  Or this little gem from years ago: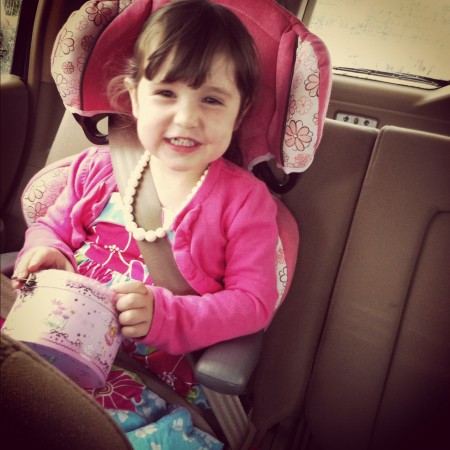 (Which totally begs the question: where has the time gone?)
So anyway, back to sass.
Little Miss Priss has developed quite the little back-talking, smart-mouthing little mouth on her.  (I don't know where she gets it from.)  The big surprise is that we are taking our first family trip to Disney (tomorrow!) and this little child has been smack-talking and disobeying left and right. I don't like it and historically, don't put up with it, but the Disney week (which, by the way is a total surprise–we have not told the kids yet)… Disney has made me nervous because I don't want to ruin the experience, the trip or sour a good memory.  We have saved and planned like crazy for this trip–and it will be the first time that we have done the Disney thing.
Well, yesterday afternoon, the conversation went something like this between myself and the sweet angel:
Me:  You need to write those spelling words again.
Stella:  Why?
Me: Because you need to learn them.
Stella:  No.
Me:  Um. Yes. Do it.
Stella: I don't want to.
Which, really, big deal, right?  Kids are going to say no… and be stinkers, sure.
Well, yes and no.  Because the little princess had already been to bed early and to her room without playtime for two nights, and it seemed like nothing was getting through to her.  This has been a week-long string of her getting moodier and sassier and more disobedient, and I was pretty close to losing my shit–like permanently.
So we proceeded on and on, like this for about ten minutes.
Until I looked at her and said, "If you say one more thing that does not constitute spelling your words, I am going to go upstairs and empty your room so there is nothing in it but a bed and a desk."
She looked at me.  And said three little words:  "I. Don't. Care."
I swear that my little parenting ears shriveled up and died.  I sighed a massive sigh, as I calmly stood up, grabbed laundry baskets to clear out this child's room.
I was pissed.  I had things to do. I didn't have time to empty a room. I didn't have time to teach massive lessons at the moment. But that's what parenting is… and I guess it's better than throwing the cupcake container... so I remained calmed, and began the clean-up.  (Interestingly, the cupcake container post had a really proud mommy-moment for Stella. Was nice to see that she can be nice. So I reminisced on that for a few moments).
Interestingly, the little darling sat downstairs while I was making all sorts of noise, and did not venture upstairs.  I didn't hear a peep from her.  Her brother on the other hand, walked by the room and said, "WHOOOOOOOA!!!!!" and I said, "SHhhhhhhhh!"
Laundry basket after laundry basket FULL of toys, exited Stella's room and went into the adjacent guest room. Piles and piles of stuffed animals and arts/crafts and the like.  Into the room.
Until she was left with the boring room with a boring yellow blanket, and nothing left.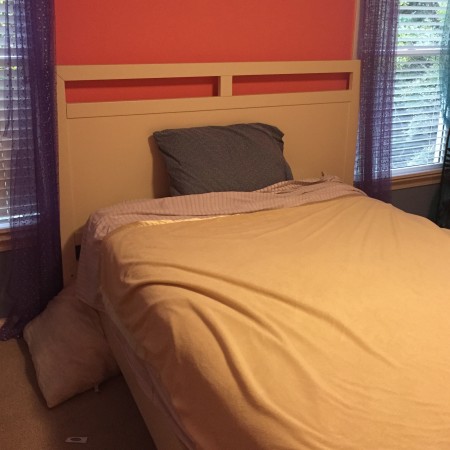 So I bring her up to the room.
Where I tell her, "Look, you have been extremely disobedient.  So you have nothing in your room except the Eloise book and your blankie.  You can earn your toys back, but you need to shape up."
She looked at me like she could care less. Alrighty then. I shut the door.
I heard some banging around ten minutes later, and I went up to check on her.
She had apparently a stash of random things under her bed, and had taken it upon herself to redecorate and make the best of the situation.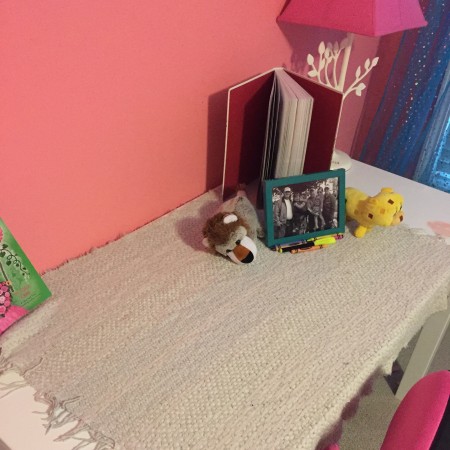 I wanted to laugh.
But I was mad.  So I laughed. A crazy laugh.
Then I sent her under the bed to retrieve the rest of the stash.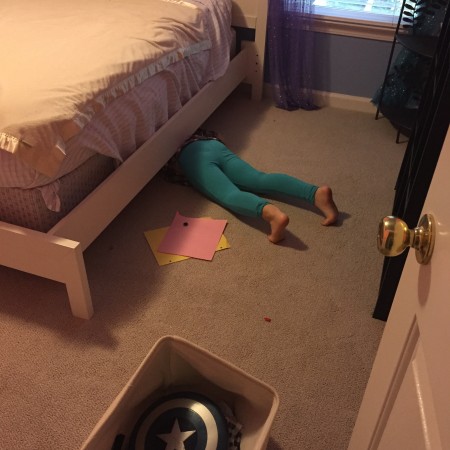 Including a pair of my shoes.  A weird hair comb and a fairy.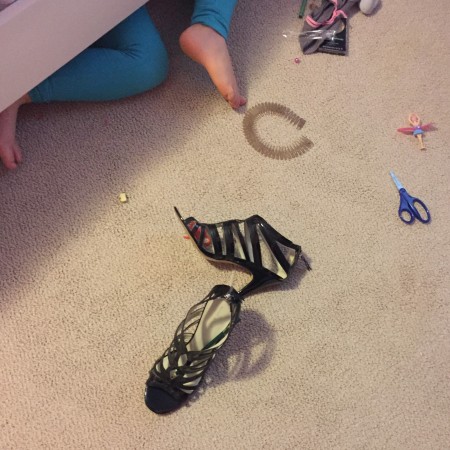 What in the…
A little while later, I went up to check and she was standing on her desk chair spinning.
She was singing. And she had made a fort out of her blanket.
Which leads to out with the chair, and out with the blanket.  I leave again.
A few minutes later, I hear doors slamming.  I go back upstairs, to find her in her closet… and all of her clothes strewn about the room.
"Mom.  I am going to sort and fold all of my clothes since this place is a mess."
Yesssssss….
The parenting struggle is real, man!
So I am happy to report that the little angel appeared to be a little bit more humble, and grateful and happy this morning.  I am thrilled because I was really struggling with taking the child to Disney when she was acting like a monster princess.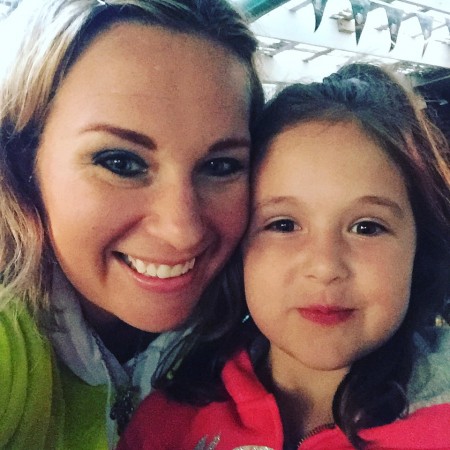 But I am hopeful now that she will improve tonight, and we can surprise and celebrate our first realfamily (non-race) vacation …in forever.  (I don't think we have ever taken a trip without at least a 5k involved!) 🙂
Oh wait… I'm running the half Marathon Saturday night. Whoops. I forgot.  Either way, it's a family-centered trip.  And one that the little Swim Bike Kiddos will hopefully never forget.
 
Found on artifactuprisingblog.com