Spotlight for this post is on SBMAT Ambassador, Rebecca Reynolds McIvor
Last but certainly not least my friend and tri sister.  
Rock Star on the bike, Rebecca is headed to Ironman AZ next month.


Rebecca Reynolds McIvor
City/State:Portland, OR
Age Group: 35-39
Biggest Inspiration: My son – he makes me want to be a better person in every aspect of life.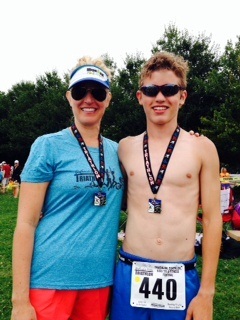 Scary 2015 Goal: Ironman AZ – oh, and getting married in June.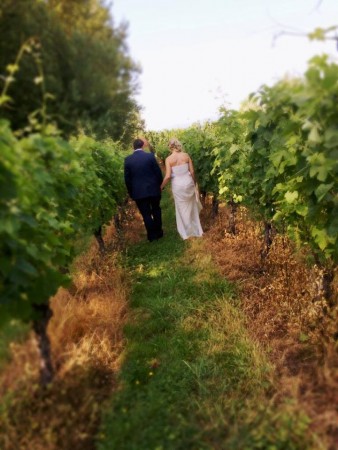 How Triathlon Changed Me: Confidence. Plain and simple.
I was a competitive swimmer back in school, always active. Yet somehow after marriage, a child, a career, divorce and too many moves to count, my confidence in the strong woman I knew I was had been lost, buried by life. Insecurities began to take over and I had become my biggest enemy. Triathlon has since pulled me out of the mess that is my own head and continues to prove every single day what crazy awesome things my body is capable of doing, regardless of size. Weight is slowly being taken off my radar and instead I am back to focusing on how much faster and stronger I can be. These things now drive my thoughts and actions once again – and it is totally freeing.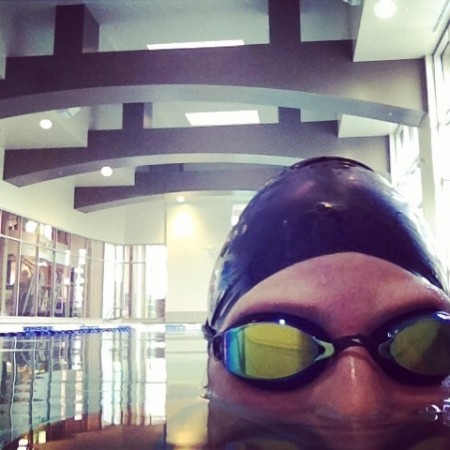 Favorite Piece of Gear:Naute Sport sunglasses. They are ridiculously durable, light as a feather and never fog. Oh, and did I mention cheap?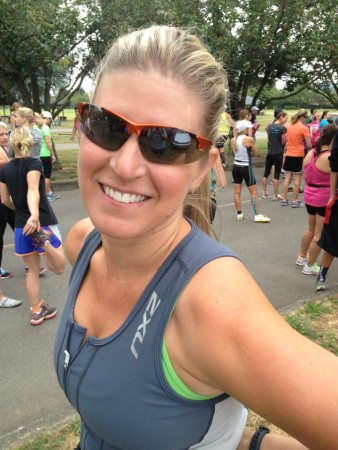 I Race For: For my son. To be an example of what beauty in a woman should truly resemble; the value of her heart and soul, her determination, independence and strength. Not the helpless, stick figure Barbie doll that Hollywood wants these young men to buy into.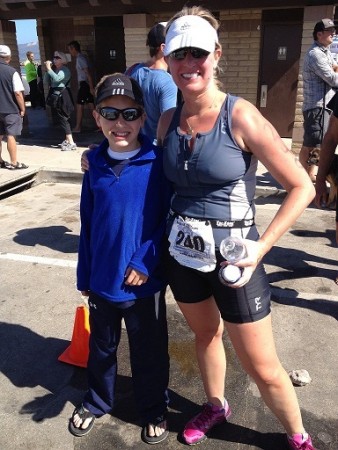 For myself. I train and race to keep me sane, of course. But most of all I do it for the challenge, for the sense of accomplishment. To prove to myself that regardless of how old I get, this body is mine and by golly we are going to do some pretty amazing things while we're together – heck, why not add 140.6 miles into the mix! This life is a gift and I don't intend to sit back and watch it pass me by.
How I Pay It Forward: As my son gets more and more involved in triathlon, I'd love to look at ways of making this sport more accessible to the kids in our area. Can you imagine putting "triathlete" on your college application? How exciting would that be?!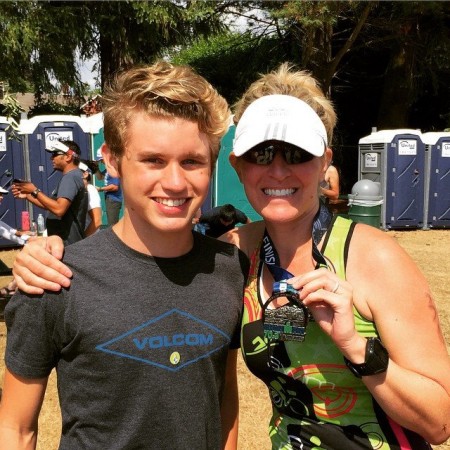 What Else You Should Know About Me:  I studied classical voice in school, love all things beer related, am a San Diego Chargers fanatic and regardless of the heels and buns I wear to work, will always be a tom boy at heart.
How to Follow Me:
Twitter :http://twitter.com/TTBIC 
Instagram: http://instagram.com/tabby_reynolds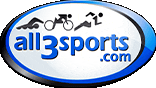 Use Code "SBM15″ to get 15% off through the end of the year at All3Sports!