Already Registered and "Raced"?
Send your "results" to SwimBikeSell @ Gmail.com
-Include your Name (the same one you used for your order)
-Date and Distance Completed
– A quick statement of why you are "Brave" and "Thankful"
– Any pictures you want to share
Hashtag your "race photos" for the Virtual Race on social media with the tags:
#BeBraveBeThankfulRace  #TeamDrea  #TriFecta #SwimBikeMom
The First Annual
Who:  You!
When: Thanksgiving Holidays, 2015. Thursday, November 26 (Thanksgiving Day) – Sunday, November 29th.
Where: Wherever you are!
How Far:  You choose your distance!  1 mile, 5k, 10k, Half Marathon (or longer)
Why: To show how brave and thankful we are!  To also join together in honor of Andrea Peet, one of our dear Tri-Fecta members who was diagnosed with ALS last year. We will ran and "race" in Andrea's honor, showing the running and tri world just how BRAVE and THANKFUL we can all be together.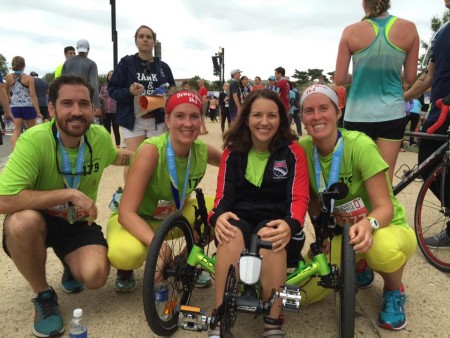 We will be donating a portion of each registration fee directly to ALS, depending on how many participants register for the race. We will take care of all processing fees.
Guaranteed Registration Deadline:   November 13th (for your t-shirt and medal); registration allowed until November 29th (t-shirt and medals if available)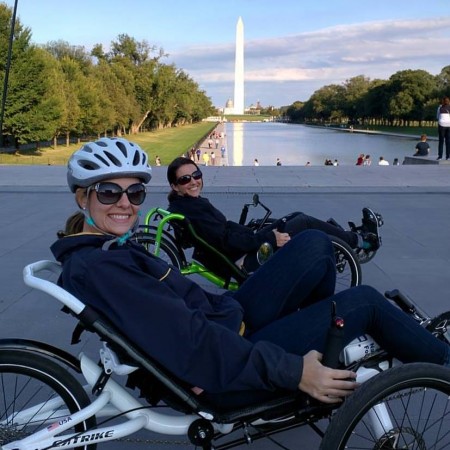 Race Swag: If you register by November 13th, you're guaranteed to receive a race t-shirt in your size (chosen at Check-Out).   Registration will stay open until Sunday, November 29th, but t-shirts and medals are not guaranteed if registration is after 13th of November.
(We are sold out of the medals and the t-shirts as of November 24th. Registrations after this date will not receive a medal or a t-shirt, but race entry will go to benefit ALS!)
ALS donations will still be sent on all race registrations. 
Entry Fee:  $35
Get Your Medal:
After the "race," you will receive a link to record or upload your distance and time. You will have a chance to write about why you are brave / thankful and send in race pictures. Once we have your time, you'll receive our one-of-a-kind Be Brave Be Thankful Race Medal, and have a chance to be featured on SwimBikeMom.com or other SBM social media.
Social Media:
Hashtag your "race photos" on social media with the tags: #BeBraveBeThankfulRace  #TeamDrea  #TriFecta #SwimBikeMom
Race Sponsors: Cycleops, PTS SPorts, Swim Bike Mom, Swim Bike Sell, Swim Bike Kid
More About Andrea:
At age 33, I was diagnosed with 

probable ALS

 in May 2014, which was 

confirmed

 in August 2014. This was 11 months after I completed a 70.3-mile 

half Ironman triathlon

 (5th tri of the season).  Assuming it was my last opportunity to do a triathlon, I raced the Ramblin' Rose Chapel Hill tri in October 2014…and came in last by at least 40 minutes, but about 100 people stayed to cheer me in and I ended up on the cover of 

Endurance Magazine

.

In January 2015, I created the 

Team Drea Challenge

 to encourage my friends and family to take on a race that represented a challenge to them and raise money for ALS research. Today, Team Drea has more than

90 members

who have taken on everything from their first 5k (my 70yo mom!) to their first Ironman.  We have raised

more than $70,000

 for ALS research through the 

Blazeman Foundation

 and 

ALS-TDI

.

I am

unbelievably

 blessed to be healthy and strong enough to be attempting the

full City of Oaks marathon

 in Raleigh, NC this weekend on my recumbent tricycle.

Twenty-five

Team Drea members will be running some portion of the race with me (local news coverage 

here

). I race in honor of my friend 

Lisa McMillen

 and all those living with ALS who do not have this opportunity.

I didn't ask for this to be my life's work, but I truly believe that it is — thank you for your support as we make something positive and meaningful out of the monster that is ALS. Feel free to follow my journey on my blog: 

teamdrea.blogspot.com

."
If you'd like to donate an additional amount to ALS, please do so here – donations will be added to your cart at checkout and the amount over the race fee will go solely to ALS.