Spotlight for this post is on SBMAT Ambassador, Sara Scheck.   I love this woman, she keeps us on our toes, always has us in stitches.  Never a dull moment when Sara is around. 


Sara Scheck
City/State: Raleigh, NC
Age Group: 35-39
Biggest Inspiration:I find inspiration from my crazy lot of friends. I have such a great group of friends from all walks of life. Some inspire me to push myself beyond my comfort zone and try things like triathlons.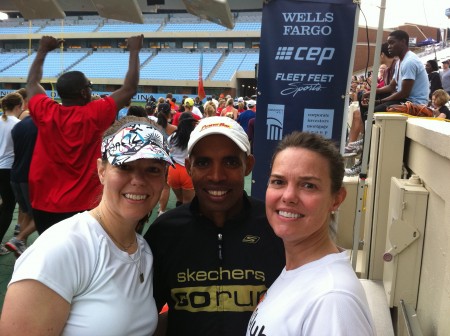 Some are artistic and inspire me to create. Some show me that there truly are good people, kind people in the world. My training buddies by far inspire me to keep on trucking and to have fun while doing it. My best moments are those long bike rides and runs with my ladies, you know who you are!
Scary 2015 Goal: (if any)  B2B 70.3. Lord help me now. I am testing my crazy! When I started running about 12 years ago I was doing it to get in shape because I had not been good to my body in my 20's. I signed up for a 5k and said I would never do a ½ marathon. I signed up for a ½ marathon and said I would never do a full marathon and I did-2 in fact with a third this year. When I started doing triathlons I had the same attitude yet I signed up for B2B 70.3. I have said I would never do a 140.6 but I am turning forty in 2016 and I think this may happen due to the inspiration I get from my teammates.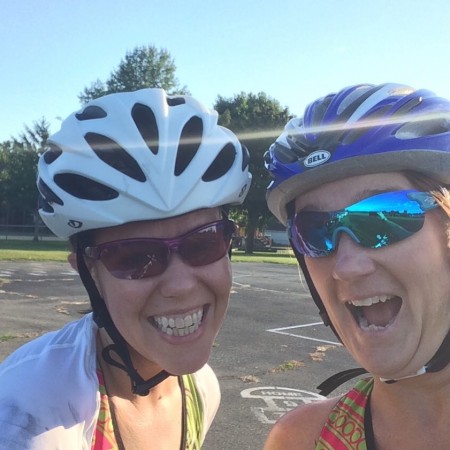 How Triathlon Changed Me: It's shown me that I am tougher than I think. I can cross a finish line on the hottest of days, complete a workout that looks laughable on paper, and many other small things that I would have never thought I would do before. It takes me out of my comfort zone daily and I am thankful for that. No one ever became better staying in her comfort zone!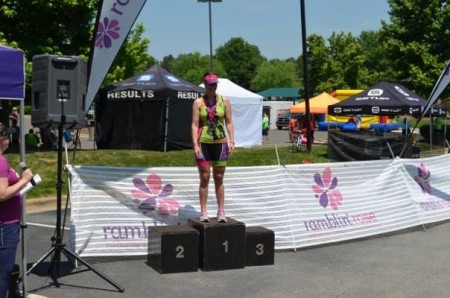 Favorite Piece of Gear: Headsweats Visor and Balega Socks. If you see me without either of these two something is drastically wrong! Call for help! I also am in love with my Cervelo P2 named Ricky Bobby-aptly named because I just wanna go fast and because I love myself some Will Ferrell.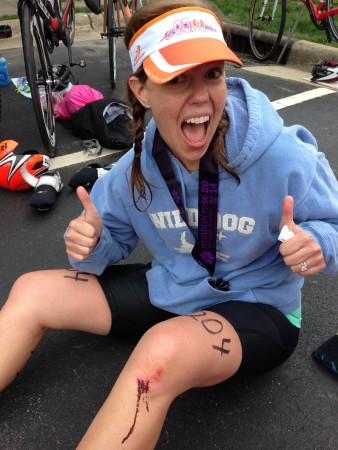 I Race For: First and foremost myself.  I always try to go out and do better than I did at my last race. Some days I win some days I lose but I always have fun learning more about this wonderful sport. It also keeps me sane.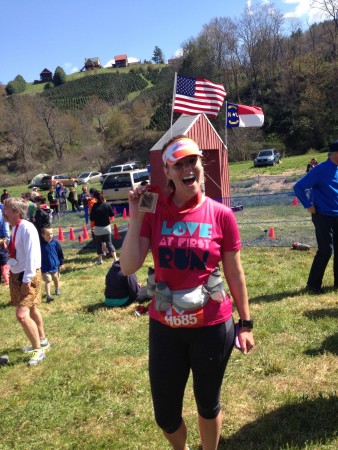 It is my time to be by myself and work things out in my own head. I think if I did not have this time to myself I would drive my husband insane. I also want to show my daughter that you don't quit. You may have a rough day but you just keep going until you cross the finish line.
How I Pay It Forward:I try and encourage friends especially my mother friends who think they can't run or do triathlons to give it a shot. I will run with whomever no matter the pace (unless they are so fast I can't keep up) and try and shed any knowledge I can about the sport. All it takes is one step and sometimes you have to be there for that first step for someone.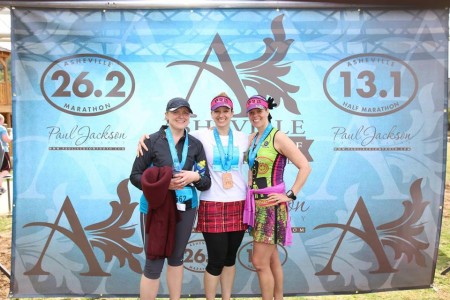 I have gotten several friends to become runners and all are addicted. One of my friends I am happy to report is doing her first triathlon this year and I can't wait to share that experience with her. I am hoping that being an ambassador will show other ladies out there that they too can do it you just have to put one foot in front of the other. I also love volunteering at races. It is fun to see the human spirit as it comes across the finish line.
What Else You Should Know About Me: I have a wonderful husband Mike who tolerates my insane training schedule, a cute, funny daughter Sophie, 2 corgis, and some backyard chickens. I love to knit, ride horses, collect vintage hats and tablecloths, and travel. I have a dry and sick sense of humor and never try to take myself too seriously. I am very faithful to my friends and would fight anyone who talks badly about one.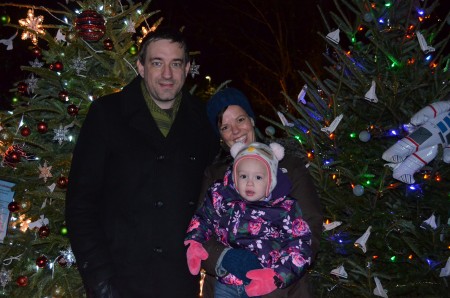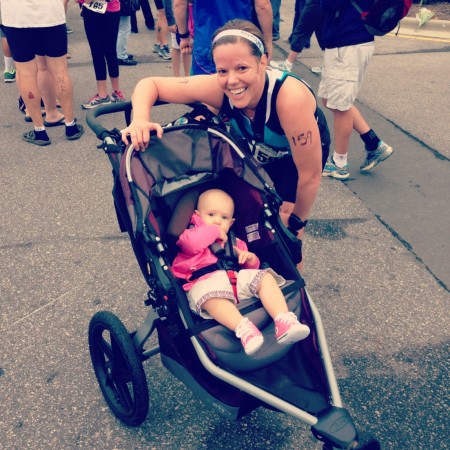 How to Follow Me:
Twitter: http://twitter.com/sarabscheck
Instagram: http://instagram.com/sarabscheck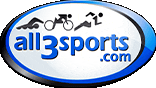 Use Code "SBM15″ to get 15% off through the end of the year at All3Sports!