Spotlight for this post is on SBMAT Ambassador, Allison O'Connor
I love Allison's inspiring spirit, and drive.  She is an always uplifting, sunny side to the team.


Allison O'Connor
City/State:Aurora, IL
Age Group: 45-49
Biggest Inspiration: I'm inspired by so many people!  First I'm incredibly inspired by our fearless leader Swim Bike Mom, Meredith Atwood!  Besides being amazeballs, she is an incredible role model for all women!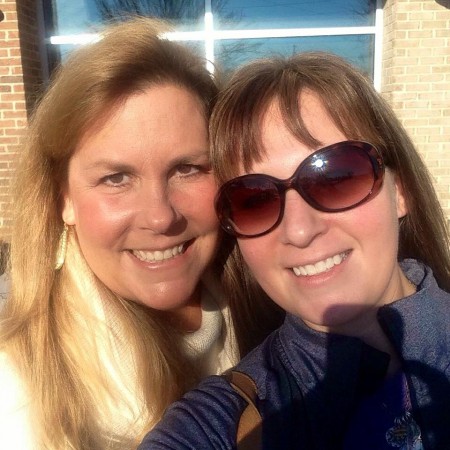 I'm inspired by my Tri coaches that trained me and got me through my first race.  Coach Carol, Coach Adam, Coach Sarah & Coach Jim are all amazing athletes!   Coach Jim is an Ironman too which really inspires me!  I truly bow down to those with Ironman status because that is such an amazing athletic accomplishment.   I'm inspired by my friends that are runners, triathletes, and moms!  They fill my heart and keep me going and provide me with encouragement and inspiration when I feel like I cannot do anymore.   I'm inspired by Fellow Flowers founders, Mel and Tori.  They are doing great things to bring women together, support and lift them up through the common bond of running.  I'm inspired by my husband, Frank, because he is an amazing husband, father, friend and kick ass runner hitting 3:40 at his first marathon!  And I'm inspired each day by the beautiful smiles on my kiddos' faces as they wake up.  All of these folks provide the inspiration that gets me out of bed each day ready to swim, bike, run, train and take on the day!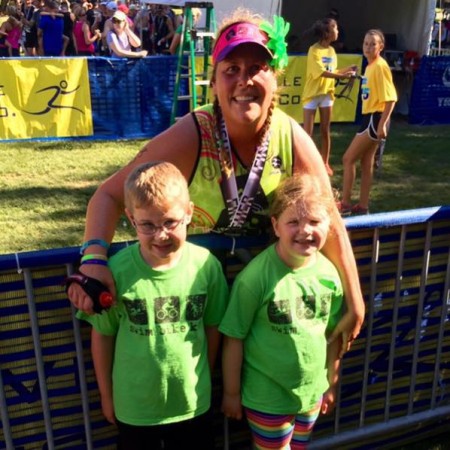 Scary 2015 Goal: (if any) To do my first Tri with an open water swim so guess I will be needing a wetsuit…yes I'm a newbie!  A wise man named Coach Joe Lopresto once told me that for every experienced athlete you see out there remember that everyone has a beginning or starting point.  So I own my newbie status!
How Triathlon Changed Me: I had been thinking for awhile in the back of my mind that I wanted to do a triathlon.  I'm a fan of the Fellow Flowers group and they had a Declare It Day in February where you stated your goal in a public forum and then worked towards it.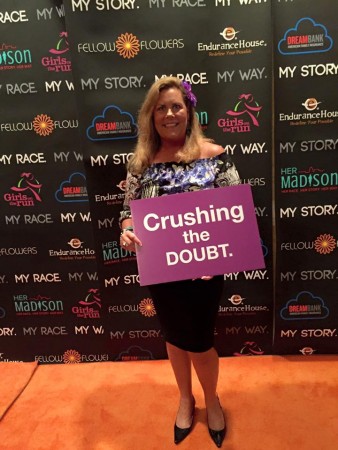 Well this was the final push I needed!  I declared that in 2014 I would complete my first triathlon.  My journey began!  I had a huge fear of the swim so I got a swim coach and then signed up for two triathlon training classes.  I LOVED the training schedule!  Through training I developed a love for swimming…who knew!  At the race clinic before the race Coach Joe from ET told us to do whatever makes race day a great day for you.  Well it was an AWESOME freaking day!  I loved every minute of it and finished thinking when can I do another one!  So I have been changed by triathlon in that I overcame a fear, became much more confident and proud of myself.  I also firmly believe that the sky is the limit and no goal is too big.  I want to share my excitement and enthusiasm about triathlon with others!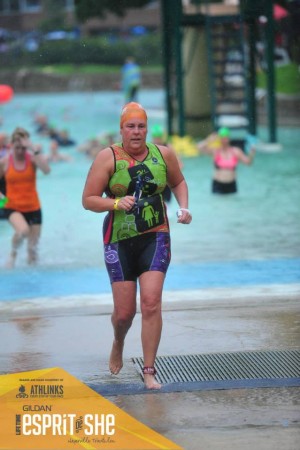 Favorite Piece of Gear: Aqua Sphere swim goggles & my Fellow Flowers (I wear a flower at every race!)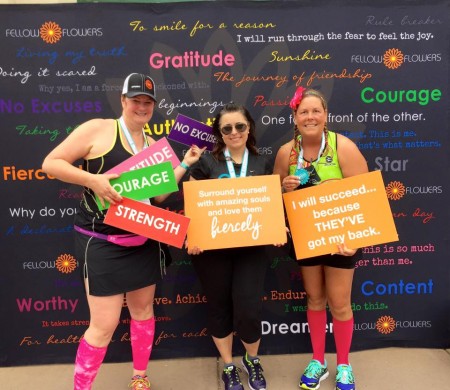 I Race For: I race for myself first then for fun, to stay healthy, for peace of mind & sanity, to spend time with my friends, and to set an example of living an active lifestyle for my children.  I also have a racing addiction and am a bling junkie so I do it to support that too!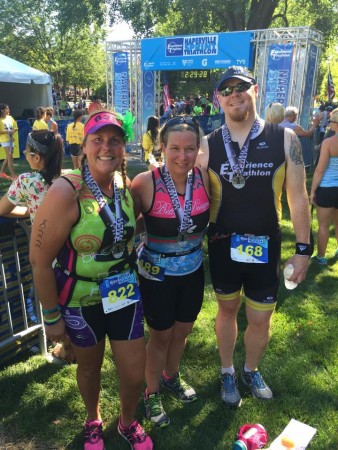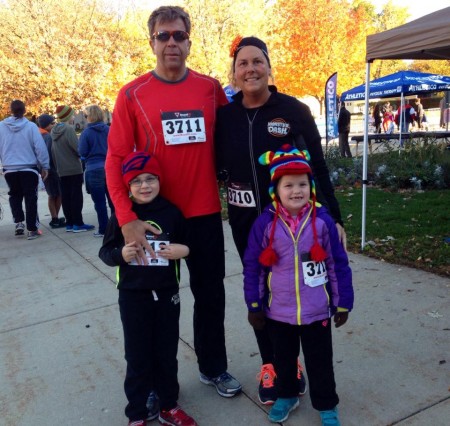 How I Pay It Forward: For charities, I support any breast cancer research charity as my husband, Frank, lost his mom to breast cancer at age 7.  On my bucket list is to do the Susan G. Komen 3 day Walk.  I have also done the March For Babies on several occasions as well as the Relay for Life.  I have also done a few virtual races for charities most recently in support of Tedy's Team for stroke awareness.  And I like to do those random acts of kindness so every so often I pay the bill for the person behind me in a drive through.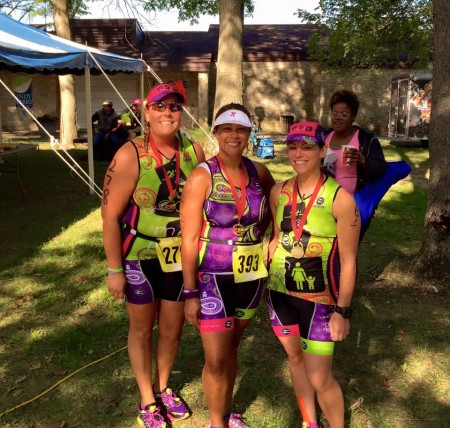 What Else You Should Know About Me:  I am a SAHM to 6 year old boy/girl twins aka the twinkies.  I am crazy in love with my kiddos!  I had a really long journey to becoming a mom.  Both my husband and I had fertility issues so it took us about 6 years to have our beautiful babies.  It was such an emotionally draining roller coaster of a ride that is kind of hard to talk about.  When others talk about their fertility struggles I can be transported back to that raw emotion like it was yesterday.  The positive pay off was that 3 days after my 42nd birthday my babies were born!  I have loved every minute of being a mom!  
 I am a HUGE Rick Springfield fan and have been since I was 15 years old.  My dream came true when I finally got to meet him for the first time on Oct. 20, 2010.  Since then I have met him multiple other times including two fan appreciation trips.  My friends jokingly refer to me as his "stalker."  How often do you get up close and personal with your teen idol?!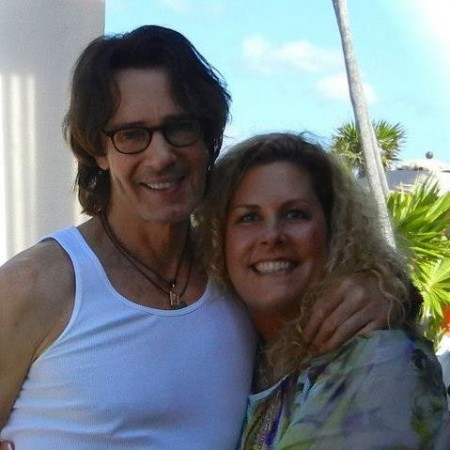 I originally grew up in the Atlanta area and went to school at UGA.  I'm a big SEC football fan and love my DAWGS! 
I love food & wine & cheese!  But when I eat clean I lean toward a paleo diet.  I also watch every Real Housewife show…don't judge as we all have our guilty pleasures.  
Lastly, the last almost two years have been hard for me as I suffered a plantar plate tear training for my first half marathon and a torn ATF ligament which required surgery.  My recovery has been long and slow and I wondered if I would ever run again.  I still have a potential second surgery on my ankle looming on the horizon.  I am so thankful to have found triathlon because I love it so much more than just running on it's own.  My hope is that I can sprd the word that you are never too old to get started in triathlon!  I once had a friend tell me to name it, claim it and it's yours so if you believe that way then even an Ironman event is possible for anyone…even a newbie like me!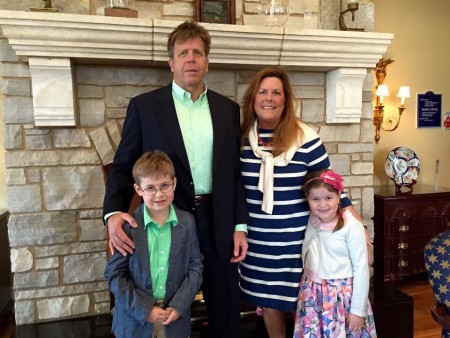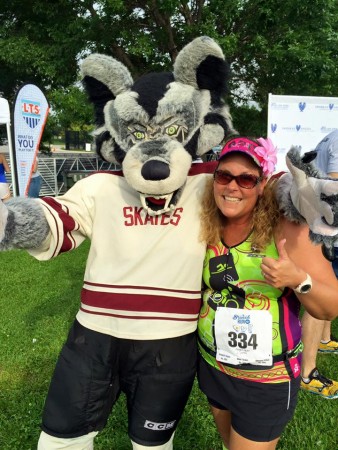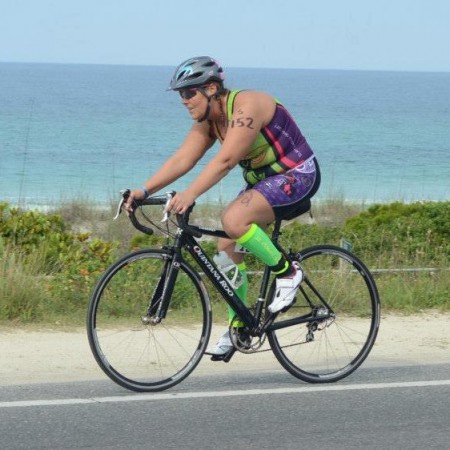 How to Follow Me:
Twitter :http://twitter.com/alli266
Instagram: http://instagram.com/alli266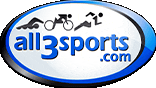 Use Code "SBM15″ to get 15% off through the end of the year at All3Sports!