The Swim Bike Kids are back in school, and I am in the process of attempting to get ahold of the fact that I have another race (and kind of a big one) in 55 days.  Breathe in, breathe out.  I am very much welcoming the school routine–and hating every moment of it at the same time.
I dread trying to juggle all the things (including my mind), work, training, and everything else like laundry and being nice to all the school moms and new friends that cause me to have nothing but major anxiety.  Yes, I am really an introvert. No need to discuss. 🙂
I had a wonderful weekend with one of my good friends, Precious (who is just as precious as her real name), as well as a lovely dinner with Yoda, Sweet Red (Ansley) and Smitha.  Precious stayed at our house… and we caught up on lots of long-lost time.
She and I have so many similarities–yet, we are so different.  I love having friends who really "get" me, and keep me grounded and under control in moments of crazy-dom.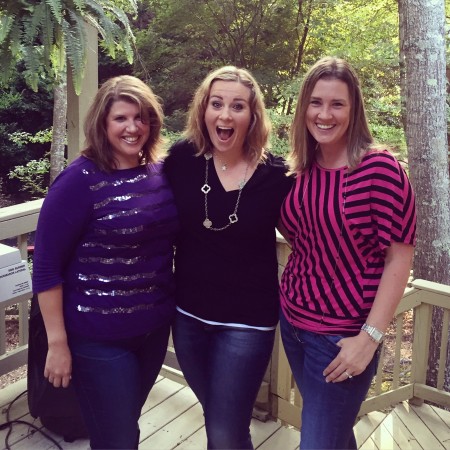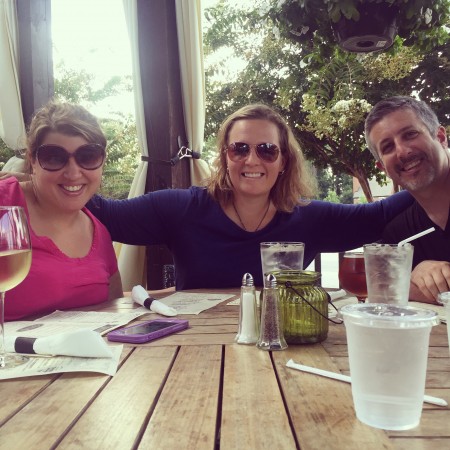 Oh, and since this blog is allegedly about triathlon and things like that…
I went for a run today at high noon.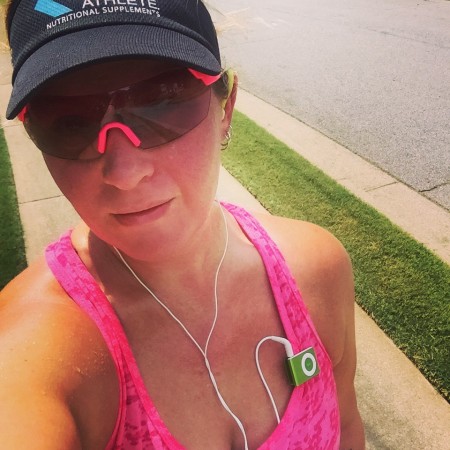 It was ninety-five degrees in the shade and wow–I was just miserable out there, trying to run the hills and pretend like I liked it.  Why do I do this to myself?  I walked into the cold air conditioning and put my head on the counter, feeling like I was going to pass out.  Hot. Just so hot.
The Expert walked in, and gave me the look of "come on Ironman, get it together." Which I always love.
But it's so hard when I have a workout where I feel like I never worked out a day in my life.  When I feel like I couldn't possibly do any distance longer than a run from here to the neighbor's house… and it's mind-boggling to feel so terrible…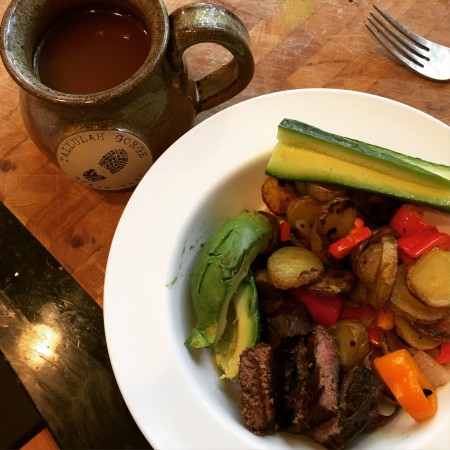 I was complaining inside my head about the run all afternoon.
Then I looked at my data… and I managed to average a great clip for me, and I realized that even though I had very little rest this weekend, did not eat as well as I could have, and am still fighting a vicious post-first-of-the-year (!) Ironman blues… I really had  a great run.
So why was I so down on myself?
I remember something fascinating that the Expert said to me one night, before we headed to Lake Placid.
I was down on myself (as I am way too often)… and I don't even remember what it was about… but he said something so thoughtful to me, so impactful, that I remember it constantly.
Mere, you are judging yourself by some crazy scorecard.  A scorecard that YOU have created with all these lists of strange and dark and negative expectations.  And the worst part?  You are failing yourself.
I thought that was one of the smartest thing the Expert has ever said to me.
How many of us have created this ridiculous "scorecard" for ourselves–full of a list of "requirements" that we know we can't either meet or accomplish.  Just so we can prove how inadequate or unworthy we are?  And then, as we go down the imaginary scorecard list, we are checking things off—- nope, missed that.  Yep, suck ass at that.  Man, I am a loser.  Wow, I suck.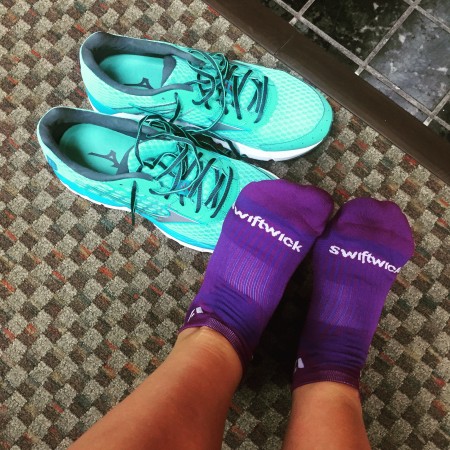 One of the things I have kept on my scorecard is the Suck Line  (go here to read about it)… and I try and allow myself one thing to just fall below that line.  That gives me a bit of a buffer when things get crazy.
This week, I am challenging myself to drop away from my internal scorecard… and breathe in and out the realization that it will all be okay…
Therefore, I also challenge YOU to do the same. Get rid of the scorecard. Breathe in that you are strong and good enough. Take some time to find some pride in yourself and the hard work that your body can do.  I will "tri" and do the same. I look forward to this week of training, and getting my head back in the game for the countdown to Ironman Louisville.
Also, this month is the 5 year anniversary for Swim Bike Mom–and my decision to become a triathlete.  What a crazy five years this has been.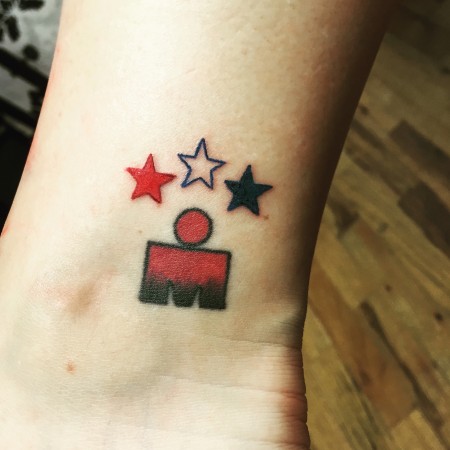 This month, I will have a few special giveaways and posts to celebrate, so make sure you are following Swim Bike Mom on Facebook and on Instagram for the updates.