Many people are natural runners, and the whole thing just makes sense to them. You can see it in their fantastic form, their faces and in their crazy speed.  I love watching a good runner.  I watch them often. I watch them blow past me on a daily basis when I am running, and I tip my visor and say, "Wow. Look. At. That."
I am in the middle of a new diverticulitis bout (for those of you who have been playing along at home with Swim Bike Mom for awhile, know that I started having flare-ups after my second 140.6. They have been  under control for about 7 months, but I am sort of in the middle of one now.) Well, my antiobiotics have been obtained and a long run was on the books for today. I thought about bumping the run to Saturday, but I really wanted to get it done. Despite the poopy situation that is my stomach.
So I went anyway.
I have many athletes and friends who are "not" runners.  In their own heads, they have discounted the fact that they are runners–even though they run and do triathlon.  We have had this conversation on the blog many times. If you run, you are a runner.
The most daunting part about triathlon for me, in the beginning (and still), was (is) running.  I think, for the most part, people come to triathlon as runners.  Or swimmers.  Or cyclists.  Me?  Well, I came to triathlon as Choice D, "None of the above."
[Here's a little post from 2014 about Learning to Run.] One of my favorite lines from that post is:
Do not worry about what you look like when you are running.  Pay attention to your running form–yes–but do not think about what faces you are making, what body part is jiggling, or what the kids on the bus are laughing at.  (It

is

probably you… just let it go.)
(Every time I see a school bus while I am out running, I cringe.)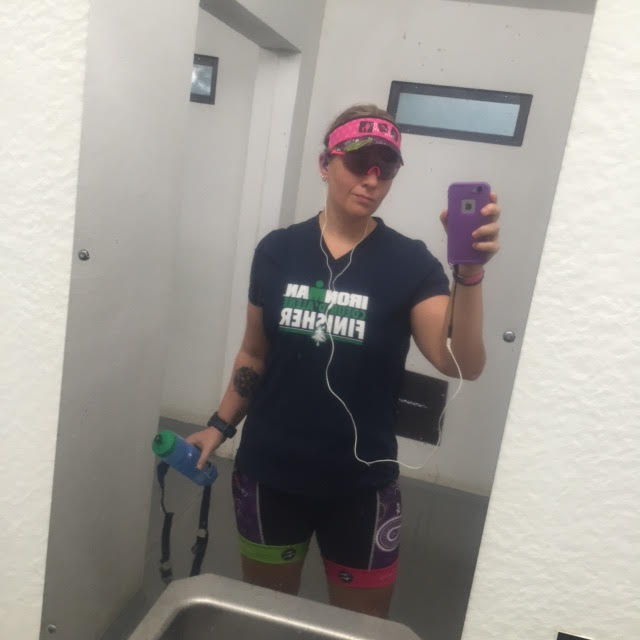 So anyway, I went for a 2 hour run (10 miler) today. Even though my stomach was pretty uneasy and I wasn't feeling the best.
Many new runners tell me, "Well, running is so hard. I don't like it."
I will agree that running is and can be hard.  I will also agree that running is so much of a mental game that sometimes it's incomprehensible to me how I actually get through each run.
Here's the Anatomy of this particular 10 Mile Run from a non-running runner.
The biggest take home lesson?
Sometimes running is hard and hurts, and guess what?  You have to do it anyway.  You must suck it up, and just do it.
So much of the running (and tri) game is mental.  (See last part of the post).
Mile 1
I pulled up the car to the park and parked.  I went to the bathroom.  I put on the headphones. I was ready. 10 miles, here we go. Time to ruuuuuun!
Beep! goes the Garmin. And away I went.  Step step step… shit… step step step… why…step step step… do… I… step step step… think… I… can… actually… run.
I look down at my watch. 0.25 mile completed. 9.75 to go.
Mile 2
I hate myself. I hate running. I hate triathlon. I hate Ironman. I hate everyone.
It's 90 degrees in the shade today. Ironman Lake Placid.  Keep moving.
Mile 3
Oh! This isn't so bad.  My pace is steady. Heartrate is nice.  I can totally do this. I think I will run 15 miles today…
Mile 3.1
I hate this so much I can't see straight.  Why is running so hard?  Snap out of it. Too far to go, and way too far to go to start whining. Get your head on straight.
Mile 4
It's one mile back to the car and then I am going home. Justification: surely five miles is sufficient for a "long run" before Ironman.  The sweat has set in.
Mile 5
I am not a quitter. I will fill up my water bottle and then I will turn around and do that entire thing again. Just one more time. Not that big of a deal. Lake Placid.  Keep moving.
Mile 6
Why are my shoes are full of water. That's sweat! Ew!  Wow. That also means that I have four more miles of sloshing. This is out of control.  I am literally baking in this sun.
Ironman Lake Placid.  Keep moving.
Mile 7
Zoom goes the super fast and fit girl by me.   Catch her.  Oh, hell nevermind. She's gone.  Like really, gone.  Wow.  Impressive. I want to be like her when I grow up.
My phone is ringing…  Lake Placid.  Keep moving.
Mile 8
I hate everyone. Why are these people walking in the wrong direction? There are signs.  Walkers go against traffic; cyclists go with traffic. What is the confusion?
I love this new Eminem song. I am not Phenomenal, though.  Oh yes I am! What! What!
Mile 9
Two more miles. Pick up the pace… to walking.   Shit. Run, Meredith. Run.  Why would you walk at Mile 9?
Chafing! Ugh. I feel the underarms chafing… my damn batwings.  I wonder how much an arm lift costs, and what the recovery time would be. The batwings have got to go.  There ain't no amount of tricep extension that's going to bust up this mess… Ow! Chafing! Lake Placid.  Keep moving.
Mile 10
One more mile. 11 more minutes if you are diligent, 12 more minutes if you slack, and 14 minutes if you quit and walk.  Go….
Done. Where are my snacks…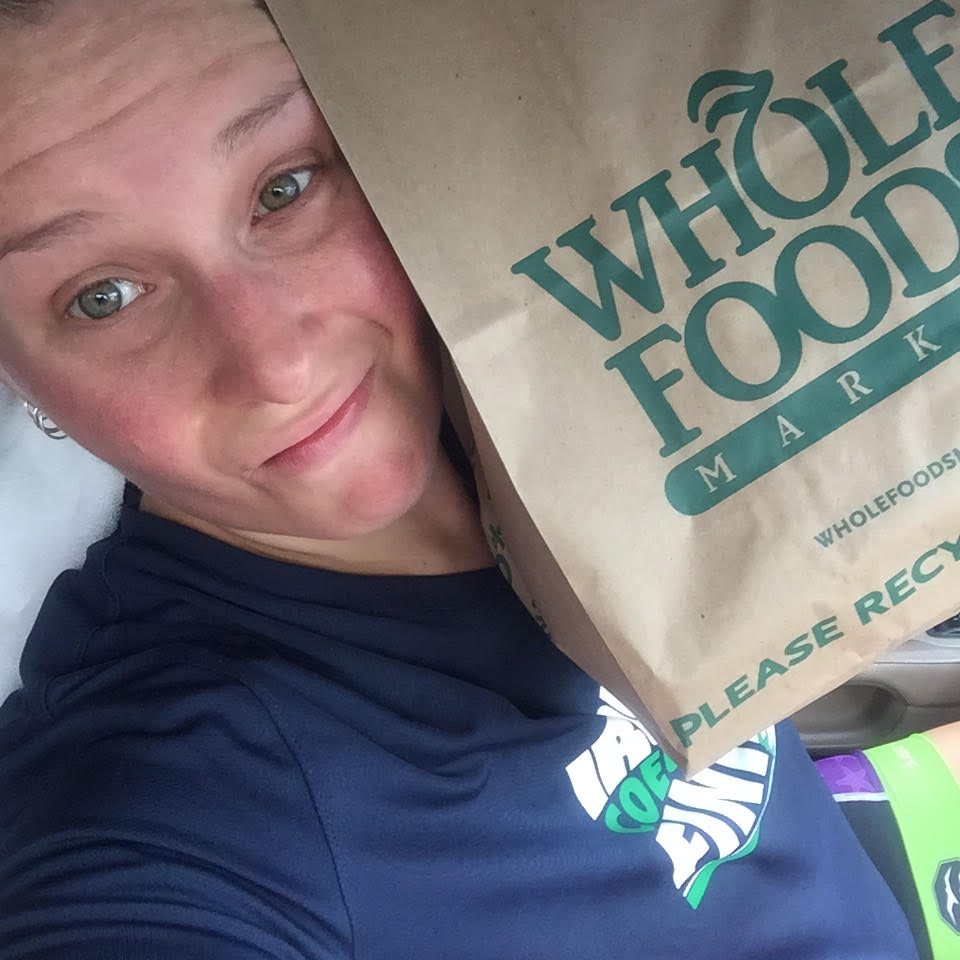 The Pattern
Here's the truth about running (for me):
In order for me to get through an entire long(er) run, I must find a pattern of words in my head–and it goes something like this:  
You will not quit until you are done.
Or, in my case, today it was: Lake Placid.  Just keep moving. And moving forward. And just keep moving foward.
Through the last five years, I have run and run and walked and cursed. And the one thing I have learned that is the most simple is this:
I must dig down and do whatever it takes to tell my brain to tell my body that I will finish.
Sometimes that means lying to my brain. I'm okay with that, too. Just Keep Lying Running MOVING Forward.
I make up stories. I focus on the finish line of whatever race is coming. I focus on the pain. I just focus and I keep moving forward.  Truth.
Use Code "15OFF" for 15% off now at Swim Bike Sell!