So my first ride with Coach Brett was last July. It was quite humbling to say the least.  Complete with a low speed tipover. I wasn't sure I was cut out for this tri thing, let alone Roswell, Georgia cycling, after that little ride.
And here was the elevation chart from our 47 mile ride last year.

Brett put a certain ride loop on my training schedule last week.  I read it, and I texted him, "No, I am not doing that."
"Yes you are."
"No, no I'm not," I wrote back. "I can't make it up that climb once, and certainly not three times."
[It's the reverse way I usually ride. I go DOWN that one every ride. I have always thought, "Glad I'm not riding up this sh*t."]
He said, "You're riding it."
"NO, no I'm not," I said again. (Was my phone broken? Why wasn't this man understanding? I had knives and death emojis and everything.)
"I'm coming with you then," he wrote.
Son of a… $%&@.
Persisent little bugger, this coach of mine.  The Expert was scheduled for work travel, so I procured a blessed teenager who would wake up and come babysit at 6:30 in the morning.
Fine. I was ready. [I was kind of shaking in my boots though.]
(Oh, and I had a TERRIBLE run yesterday. So ugh to that.)

For the record, I am a decent cyclist. Though I wasn't so sure after I cut my hair on Tuesday. Samson seemed to have lost her strength.  But lawdy, I think it was time. The hair was everywhere.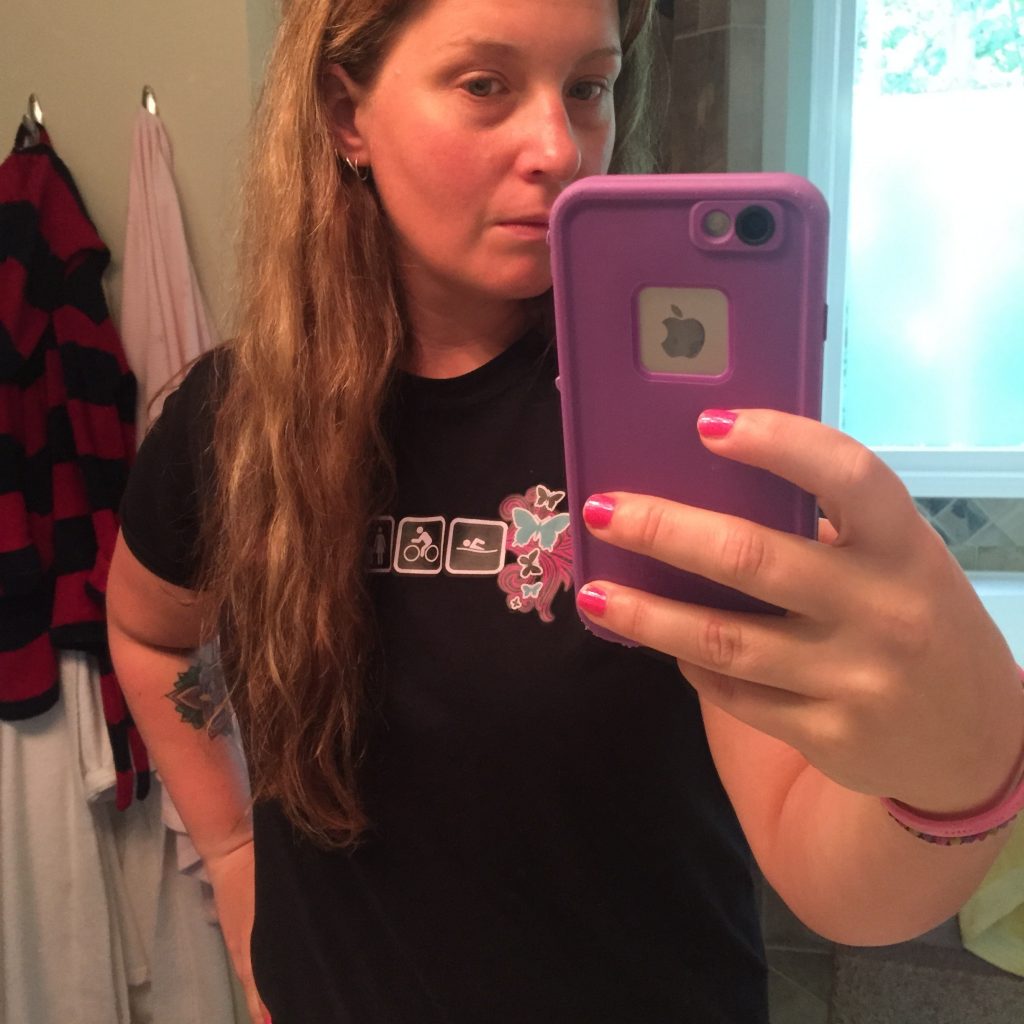 And then it wasn't there.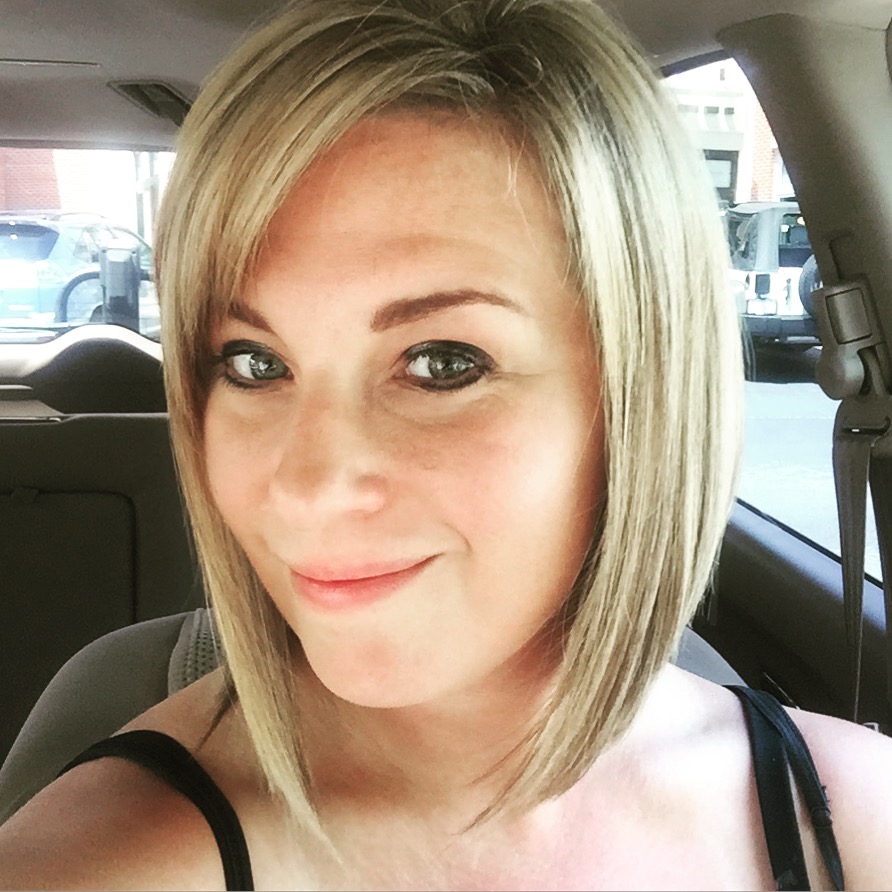 "But can you put it back in a ponytail?"  Yes.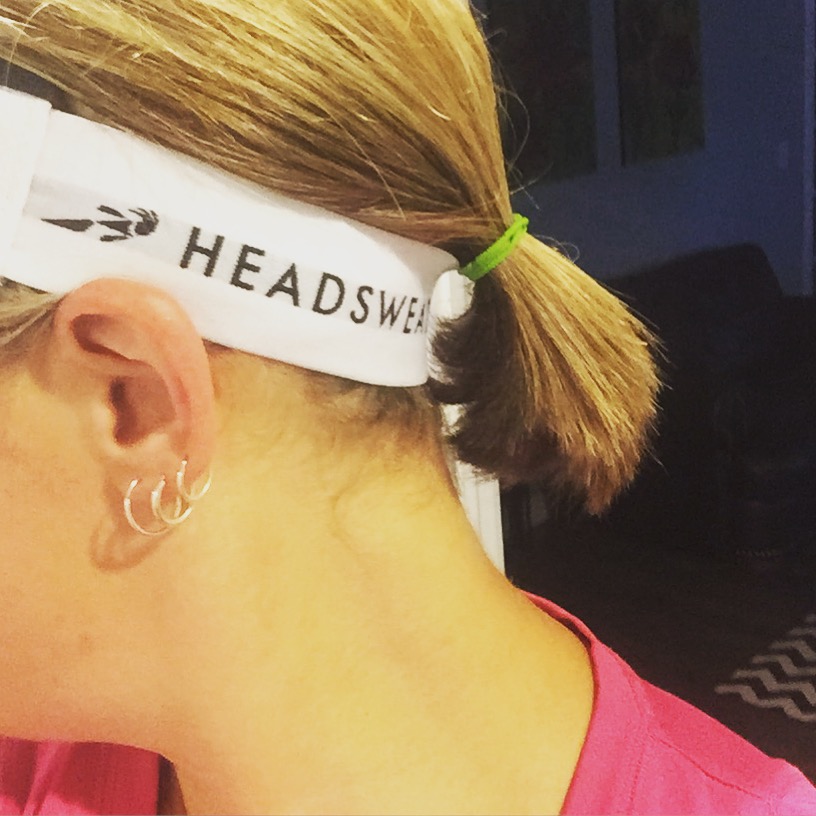 [Okay, enough of the hair.]
Anyway, Samson.  Losing my strength. Nah. That couldn't be true.
Roswell has a couple of climbs that are dubbed "The Three Sisters"–and they are pretty ominous when strung together… But I have been riding the Sisters (especially the Big one) over and over, so I know I am getting stronger on the bike. And I've been living here a year now. Roswell = climbs. And out of the three disciplines, I do like to ride best.
And I am okay at it.  However, I am also a heavy cyclist.
So there comes a time when the road pitches up (usually around 9-10% and more grade) that I get to really cursing, and actually fearing that I can't haul my body UP the climbs. (The Big Sister tops out around 15% (?), and I call that stupid.).  I fear that my legs will give out (even when Eminem says they won't).  Have they EVER given out?  Actually…not technically.  I did, one time, give up on the Big Sister.  But I don't think my legs actually gave out. My mind did.
Even still, I had that weird fear today. That, and low-speed tipping over.  Which almost happened again.
Anyway. A couple of positives going into the ride:
It was early, so the 98 degree heat did not have a chance to catch us.
I slept awesome last night. In the bed by 9:30, and slept well.  My knee and hips have been hurting. I hurt so badly when I went to bed, that I texted the Expert and said, "Going to bed to sleep away this pain."
Seemed to work.  Woke up feeling better in the hips and knees.  [That could be from visiting Dr. Miracle Man Hands (Dr. Hamid Sadri) yesterday.]
and
I am down 20.2 pounds (the 0.2 being important, of course) since April. (Less to haul up said hills. Thumbs up.)
So here was today's joy ride.

Slightly a little more climbing than last year. Slightly a lot more, I guess.  Really packed in 2,400 feet in 30 miles.  And yes, I rode that loop three times. Not once. And I didn't fall down.
And where I am a rocketship going DOWN the hills, going UP, I am more like the Little Big Sorta Chunky Engine that Could.
But I go and go, and that's all I can do.  Brett focused on one particular stretch of climbing (I guess about 3 miles worth of "up") where he spoke from his perch on his very tall bike, "This is Placid."  And so we rode that.
And I am good at the "this is Placid" type of climbing.
Brett and I had a great ride, and you know what?  I feel okay. I feel strong. I feel leaner. Really, nothing to complain about.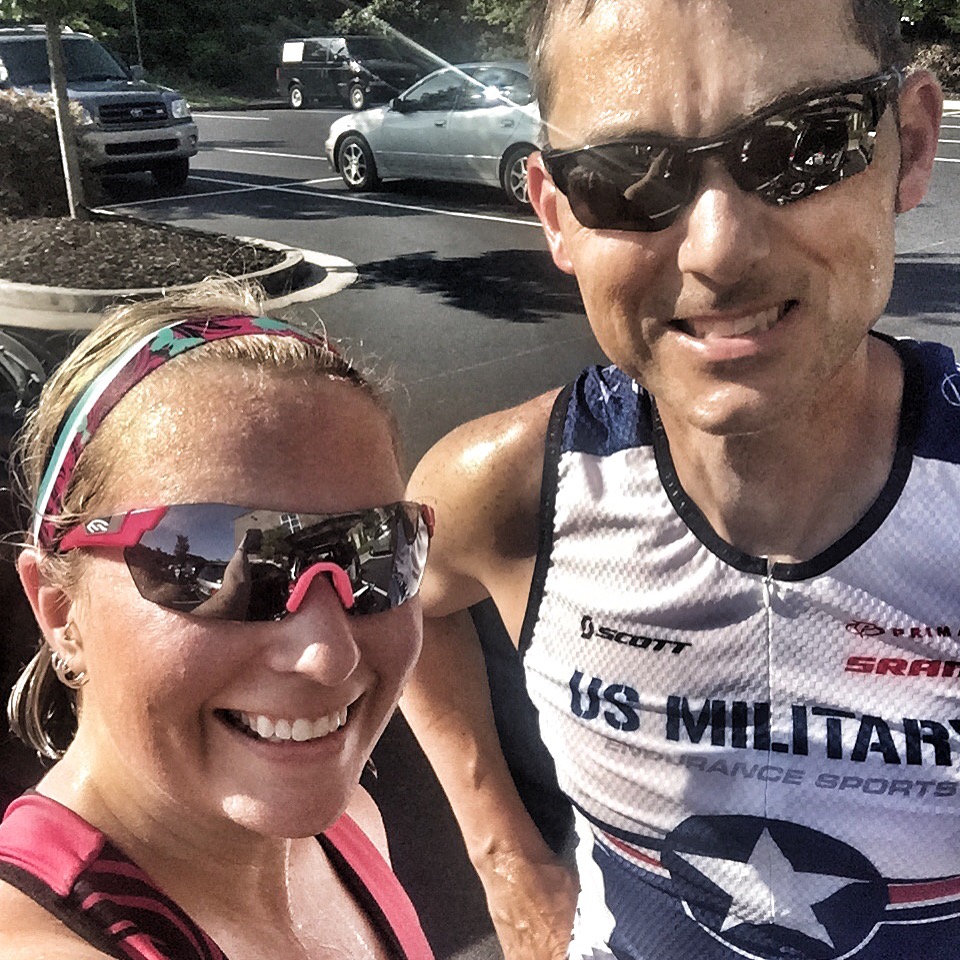 Less than 40 days to Placid. What the what.
Crazy. But all really all good news.