So someone asked me recently about my training.  I mentioned that I was taking on Ironman Lake Placid in, oh, 50 days.
And they said, "Oh my gosh. I forgot you are doing an Ironman."
Then I realized out eerily quiet I have been about this upcoming, third 140.6.
I mean, really quiet. (For me. Not quiet for most humans. My "quiet" is 75% louder than most the average human's "loud.")
Now, I have been absolutely blasted at work.  I allegedly went "part-time" last summer. Over the course of the year, I realized that I am still working and averaging 36-40 hours a week.  [Part-time that is not.]  And then our firm just went through a big merger, so it's been overdrive and overtime central.  I haven't had a second to stop and smell the Ironman roses. Only to get the tan lines…  Which is good and bad.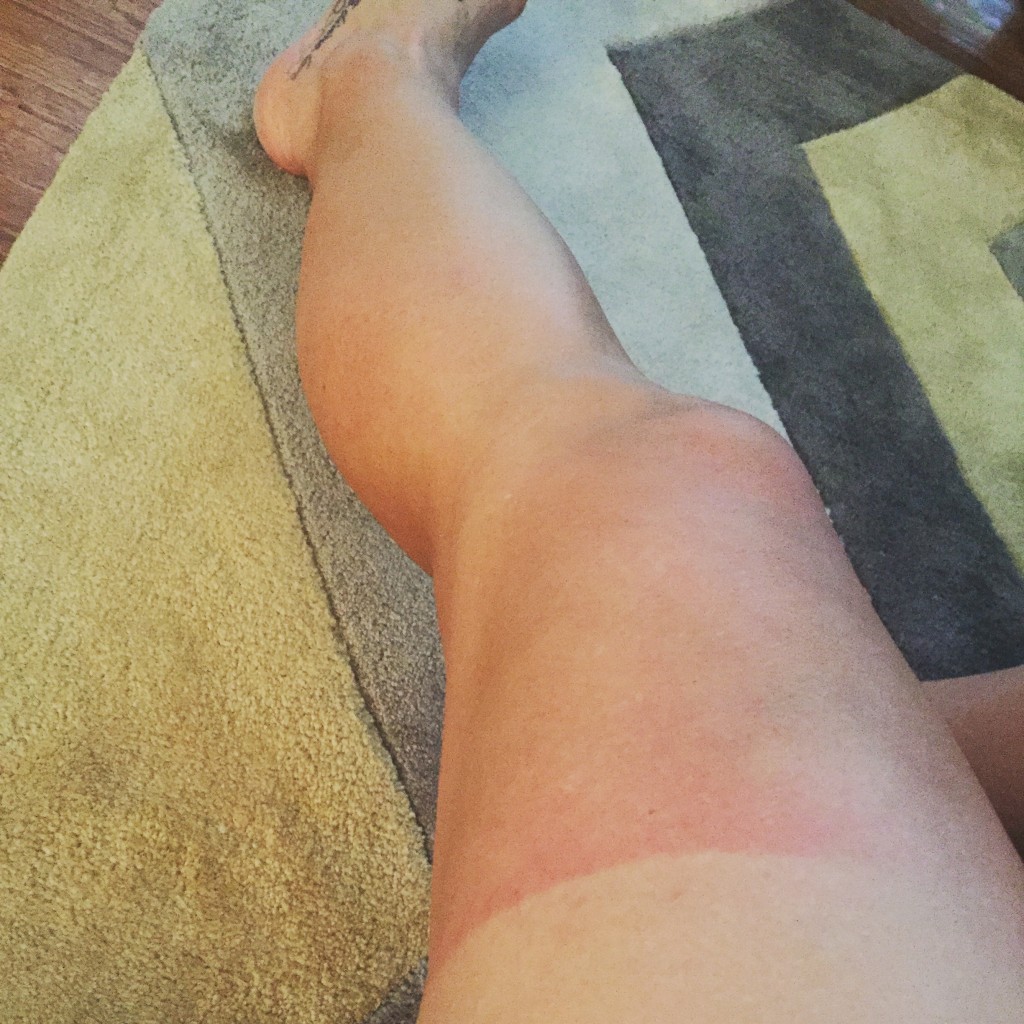 Meaning I just booked TriBike Transport, airline tickets and hotel.  50 days out… who waits that long?  Someone who is not thinking about Ironman, I guess.
Today, during a breather, I read SBM Ambassador Team member, Sarah's, blog about Ironman Lake Placid last year. Great read, by the way.  It kind of shocked my system to read.
Then at the gym this morning, I ran into a guy who got all wordy about Placid: "You better be riding the Gaps every weekend for Placid" (the Gaps being Georgia's mountain pass with six huge climbs averaging 5-7 miles each).  For the record, I have not ridden the Gaps yet.  But Coach Brett and I do have a date over the Fourth of July to hit them.  So that's good. I guess. (Shaking in my cleats.)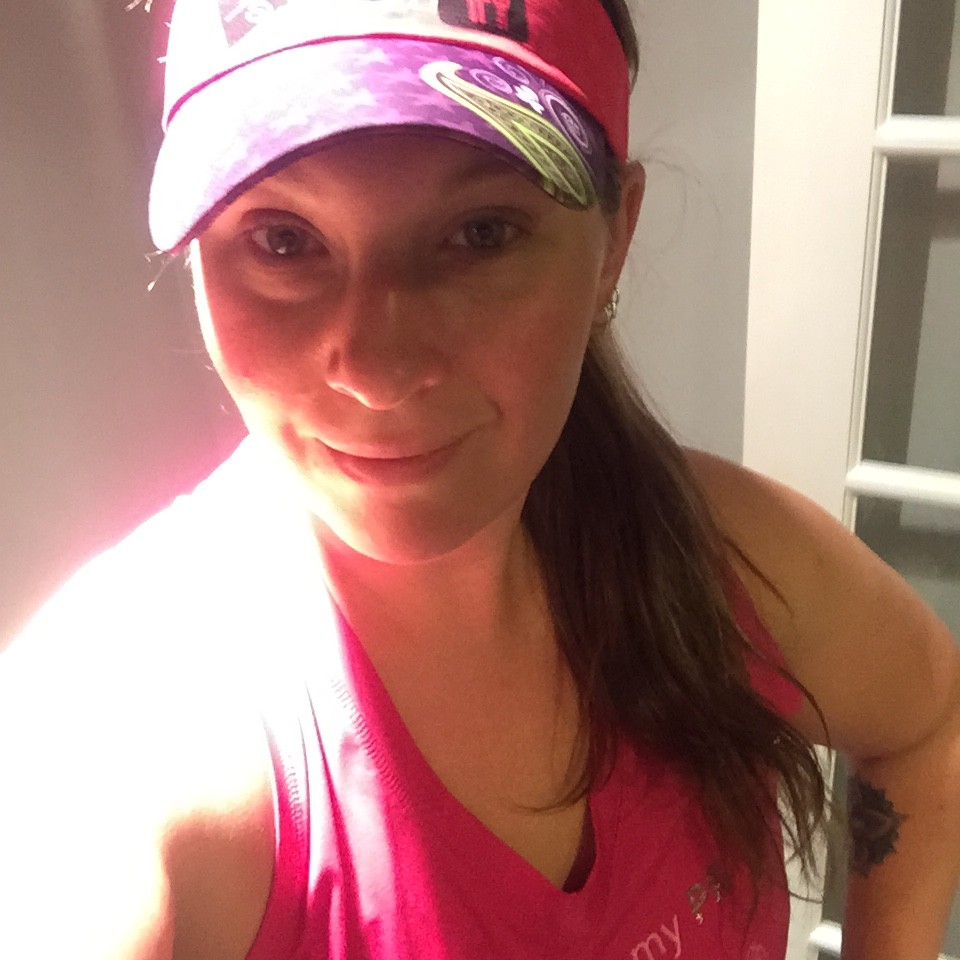 I am getting the training done like an automaton. The workouts don't feel like they are long enough (famous last words, I am sure)… but as Coach points out–I am in great shape compared to the last two pre-Ironman races.
Even still… I have started to worry a little.  And when I start to worry, I go full-fledged into internet search mode.  I start screen shot-ing things like this:
Ouch, that looks mean.
Then I print out the Lake Placid Bike.
And I squint my eyes …and think about how they are different and the same.

Ouch, that looks mean.
The funny thing about my memory of the Ironman CDA bike course?  I mean, I have a whole race report that goes through the details… BUT, in my memory, I just recall finishing the first loop and thinking, "Holy hell balls, I have to do that again? Inconceivable." (And yes, I said "INCONCEIVABLE" in the Princess Bride voice).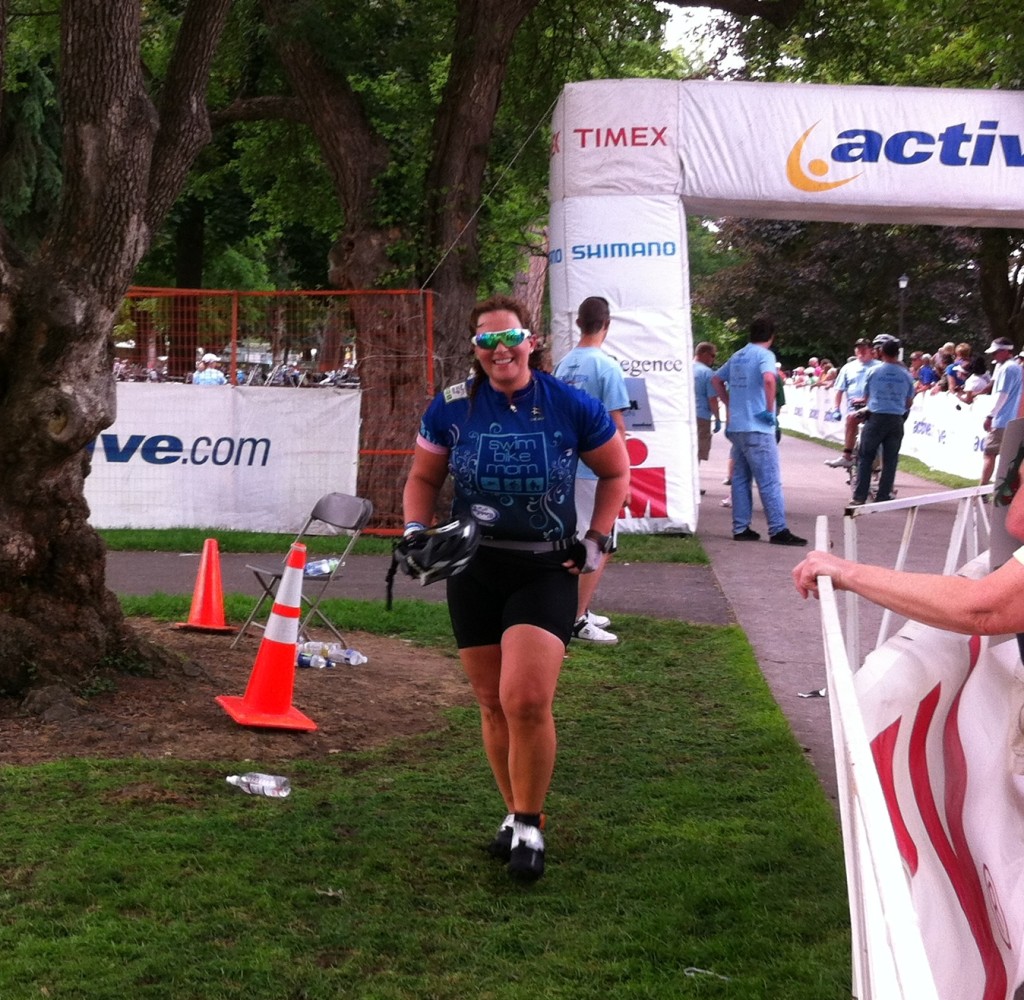 Ironman CDA 2013 – Bike done… still smiling!
To me, CDA looks worse. [It has devil horns, for the love. I mean, that's a clear indicator of Satan's presence.] The span of climbing appears to be about the same–thirty miles of climbing each loop.  Only CDA seems to go down a few more times. Placid seems to just climb up. Hmmmm…
I find that the analysis paralysis helps.  In my mind I start to make up justifications and stories about how I will be fine, and it won't be that bad. I convince myself of these things until—well, until I am starting loop two of the Ironman bike and thinking inconceivable…
But the
truth

be told?

I really am okay. I believe that am setting myself up for a great race.  (Knock on a huge whole pile of wood somewhere).

My nutrition is spot on, and the weight is dropping and body composition is less fluff and more… something else. I am down 14 pounds… don't get too excited. This is the same 14 pounds that I managed to put back on since Ironman CDA in 2013. So just now, I am starting to drop lower than my pre-IM CDA weight. I am learning… that food and booze are not BandAids for problems. Seems simple enough… but it really hasn't been.

But guess what? Turns out that it is NOT impossible to lose weight and train for Ironman. I am loving my friends at Klean Athlete for all their wonderful nutritional products as well. (Use this link for 20% off their products.)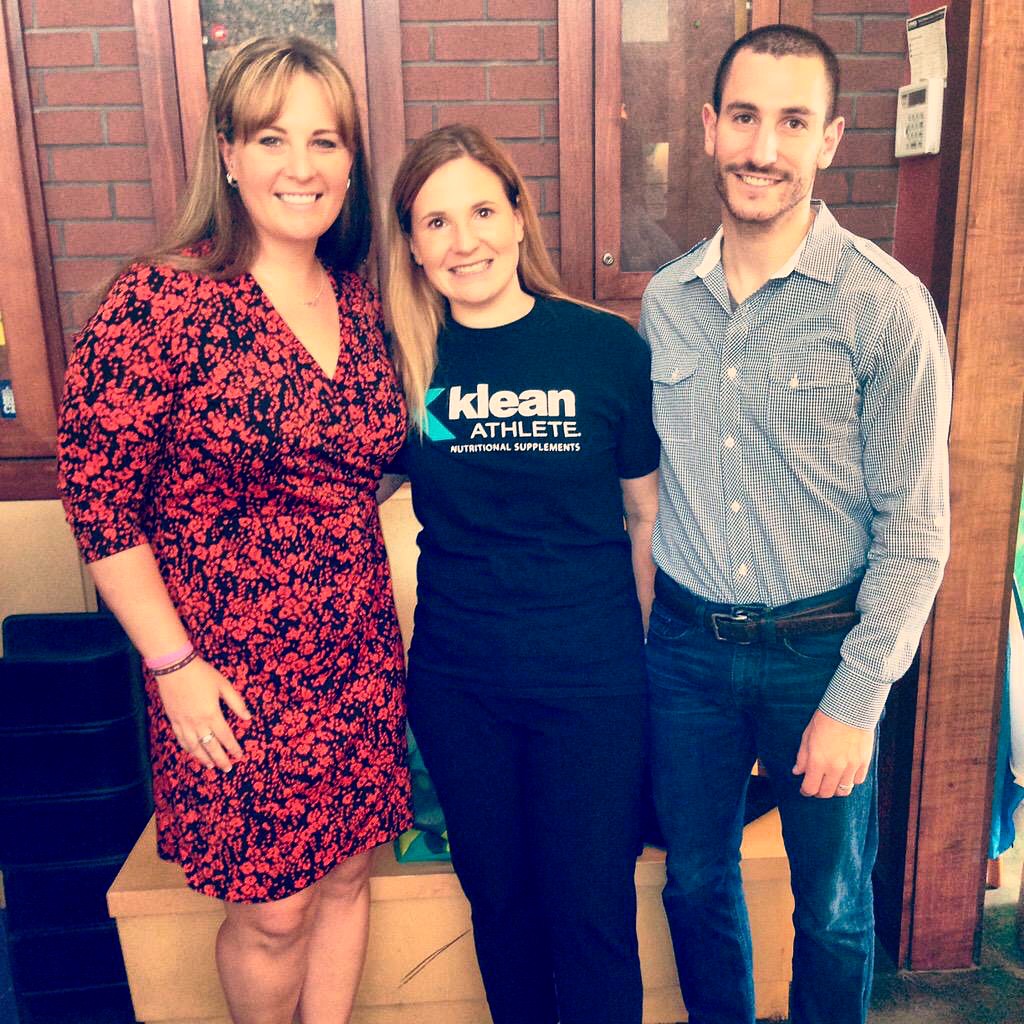 My riding and climbing is good–lots and lots of hills on the bike. A century already under the belt, and another on tap for the weekend.  The bike–which I just love–and which will just continue to get stronger with a few more pounds dropped.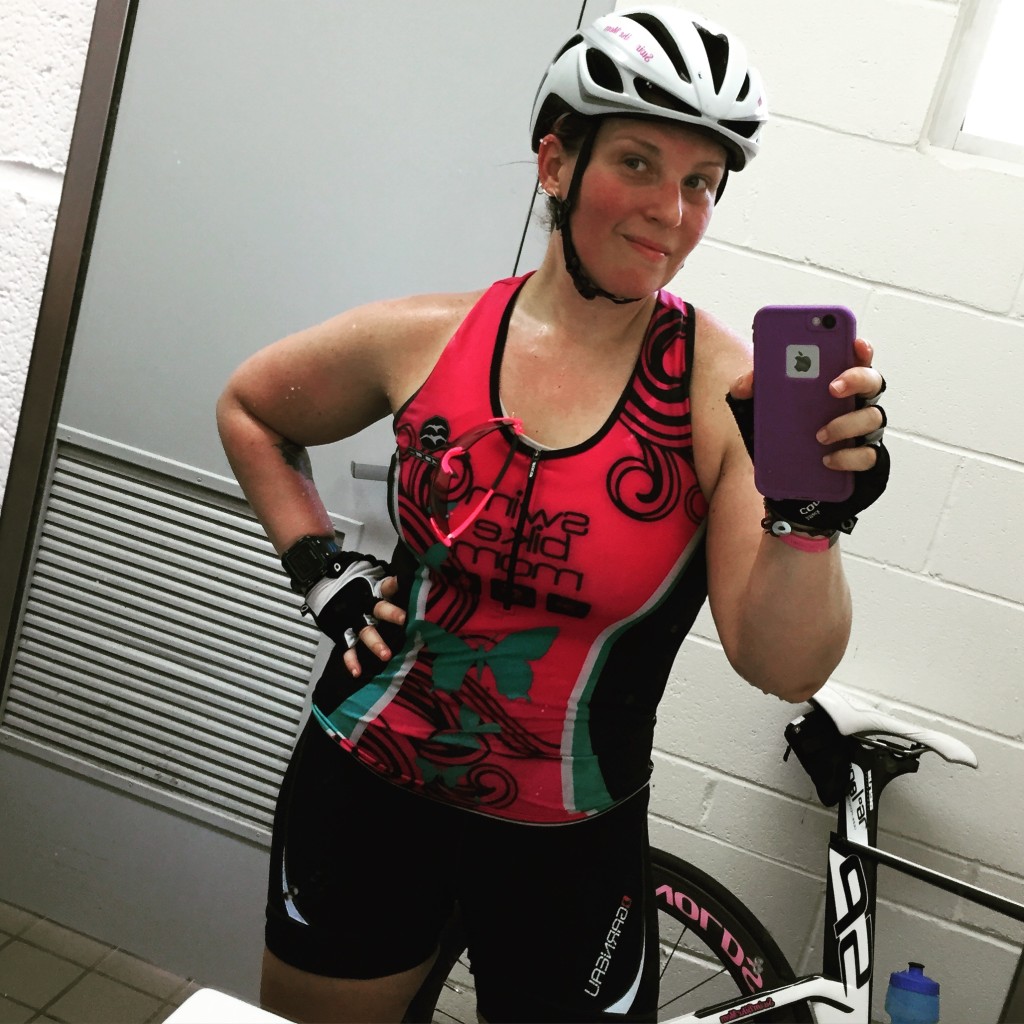 My run is stronger than it's ever been–though the distance is a little lacking at the moment– But I know that will NOT be the case for the next cycle, though.
Swimming? Well, that's the one thing I don't worry about too much. I need to be in the pool a little more, but that's the one thing for me that puts me at ease… I can swim. Thank God.
So all in all?  I am feeling great about Placid.  Very optimistic.  Excited. Nervous. But excited.  Just the Expert and I will be heading up for this trip, so that will be a nice little getaway… (even though I wonder why in the heck I have to take on 140.6 miles to take a vacation of any kind. )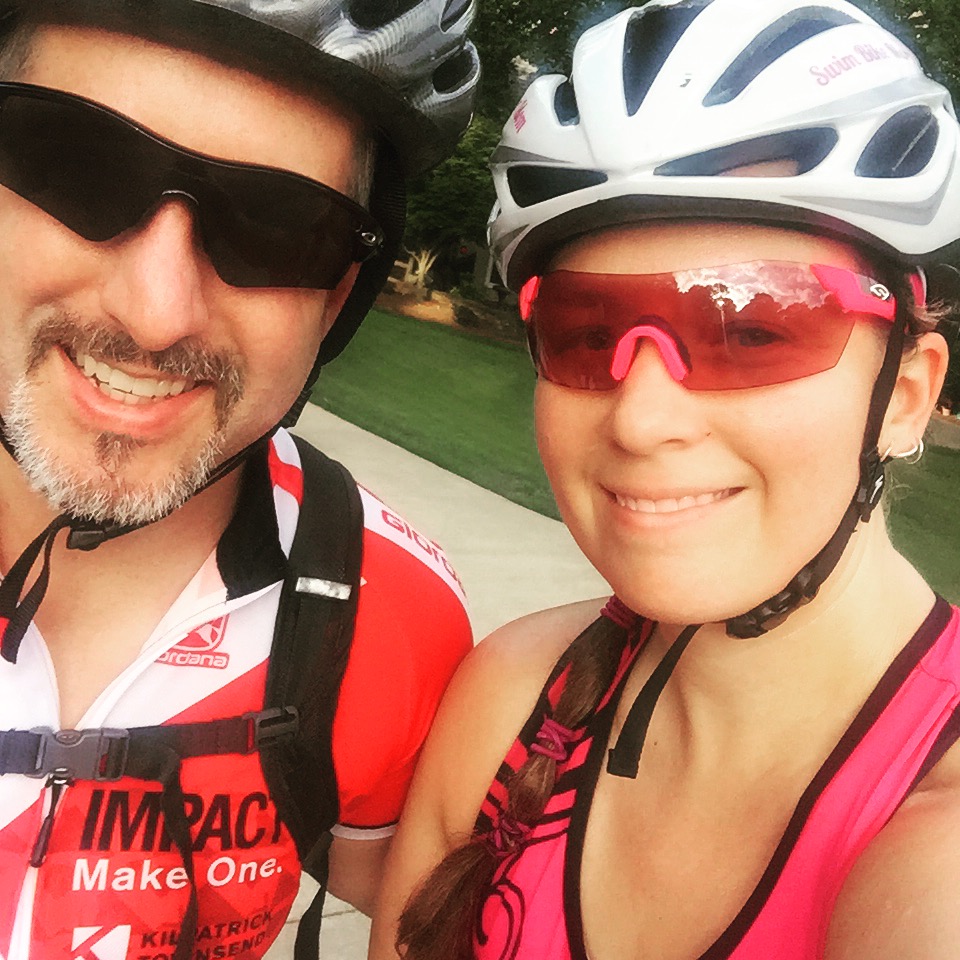 But still, I think: a third Iron distance race?  How is THAT even possible?
Starting out with my first triathlon in 2010, I could not conceive (INCONCEIVABLE!) how I could ever, ever do an Olympic… half iron… let alone a full Ironman (or three! or four! if I dare even look ahead to Louisville in October).
Now in 2015, I am mostly just grateful for the amazing opportunity that I have to train for (not just race) Ironman… to be an example for my kiddos.  To have a little girl (age 6) who says, "When I grow up, I want to be an Ironman like you."
She knows that triathlon means swim, bike and run–but to her, it goes beyond that. It translates to strong and fierce and proud.  The Expert said to me the other night, "Do you know how much that little girl looks up to you?"
And I looked at her–and I guess I really didn't realize it.  She always says those things, and I smile and hug her and tell her how she can do triathlon too. But stopping for a minute and thinking about it… how incredibly humbled I am to be in a position to show my daughter that life has no limits.
I am honored. And I am reminded just how special triathlon training really is. What it truly means to be a tri family.
(The boy child is a harder nut to crack. He is less than impressed with me. Case in point: "Daddy makes amazing dinner, and you do Ironman." Oh, okay. :))
In the end, while I may (or may not) be all of those things that my daughter imagines: strong, fierce and proud… today, is one of those days that I believe I am.  I believe I will have a great race in Placid.  I will continue to work hard between now and the starting cannon/whistle/buzz/cry.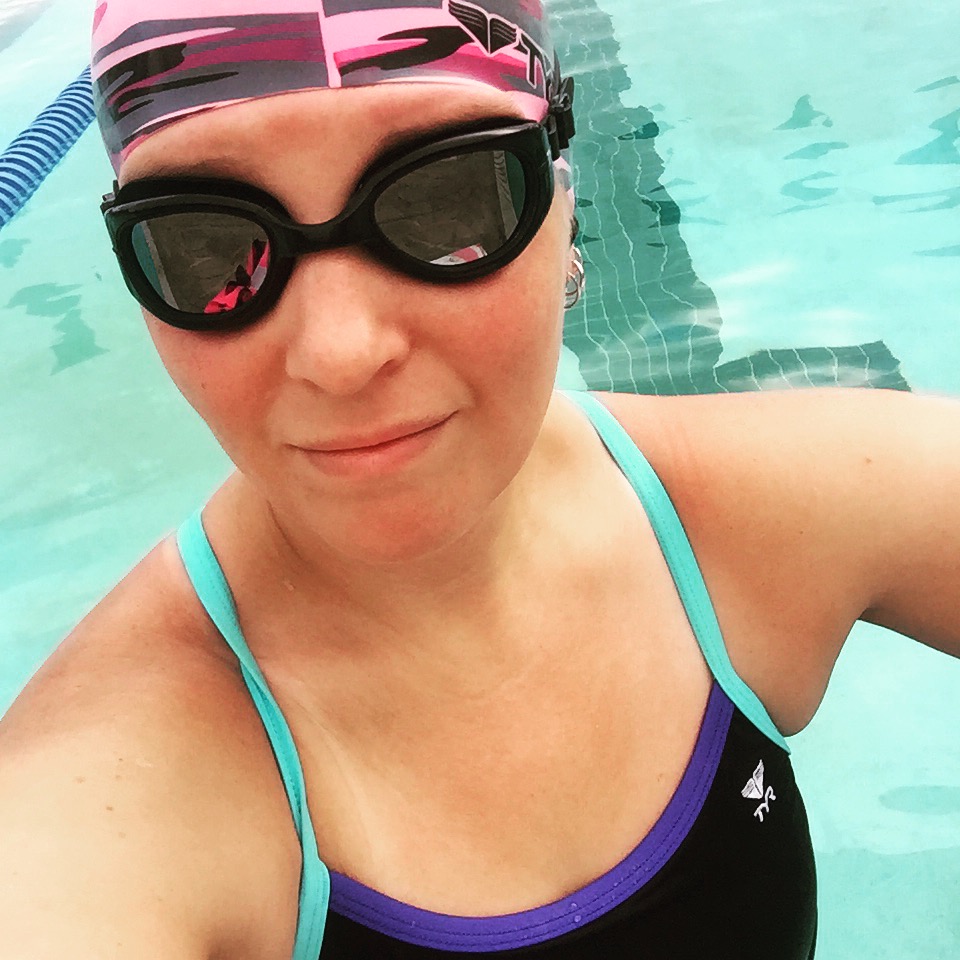 Sometimes, this belief–backed up by sweat and soul of all that training–is all that it takes to make those great days happen.
And that is my update.
#justkeepmovingforward