Hit the road and air on Thursday for Houston, Texas for our second advisory board meeting for Women for Tri at Ironman Texas. I flew in a little later than some of the others, but had time for a lovely dinner and cocktail with my friend and Editor-in-Chief (and Women for Tri board member), Julia Polloreno.
Friday morning came early and our group met up for the practice swim at Lake Woodlands.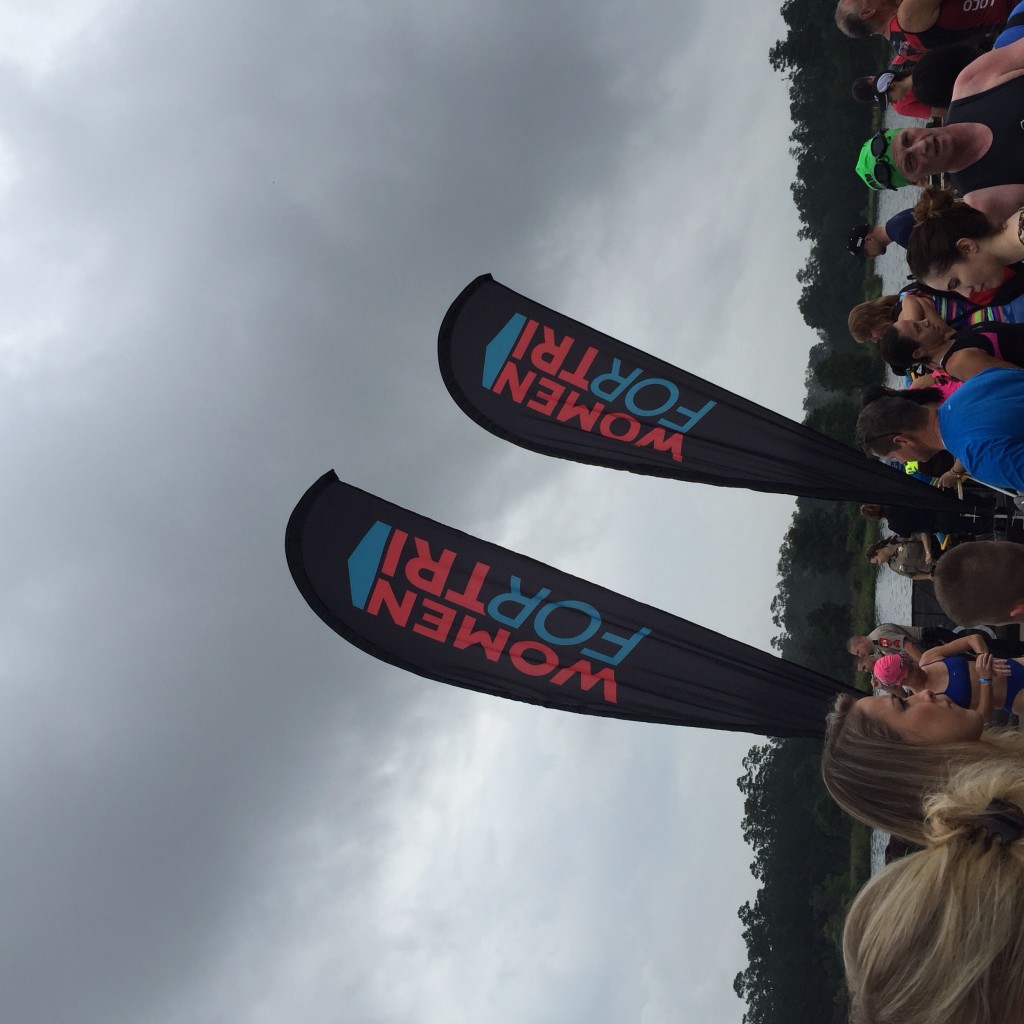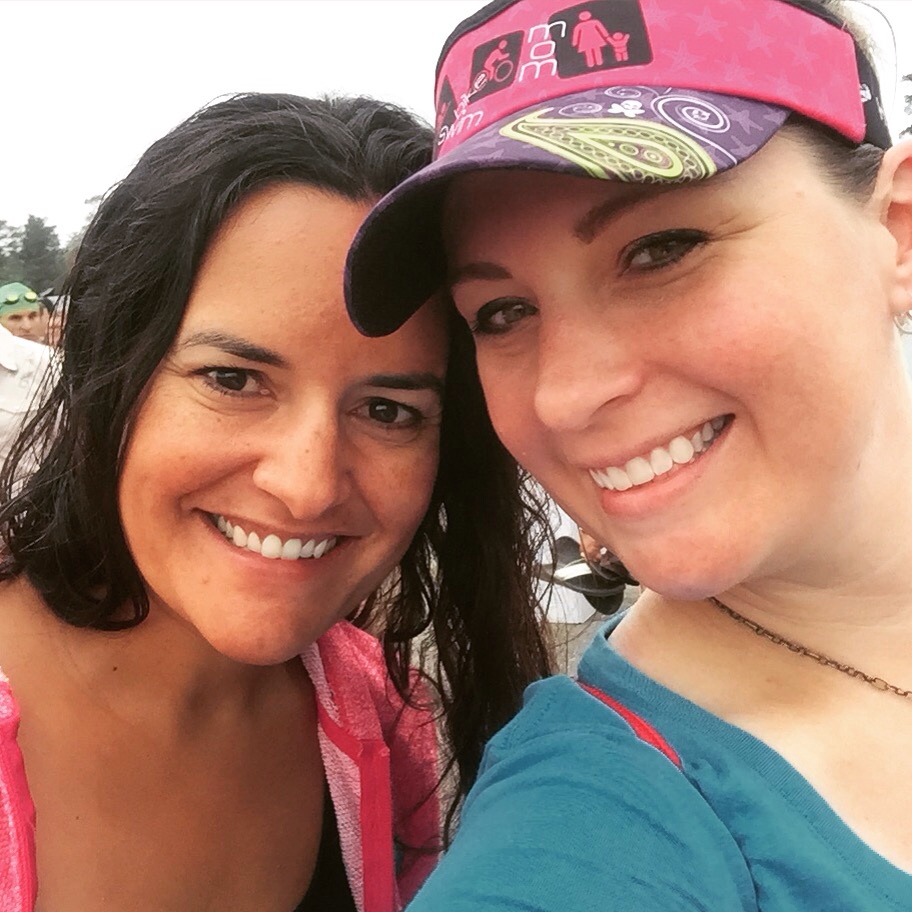 The Women for Tri table (and coffee!) was set up outside the swim start and we had the chance to meet many awesome people. I saw SBM Kerri and her friend Jenny, who were tackling their first Ironman. Was awesome to get to see her and meet her for the first time.
After the swim, our group headed over to Ironman Village and the expo to "woman" our Women for Tri tent.
Many distinguished visitors stopped by, including my friend and Ambassador Team member, Sheri, and one of my former athletes (who is 'former' only by virtue of the wee one).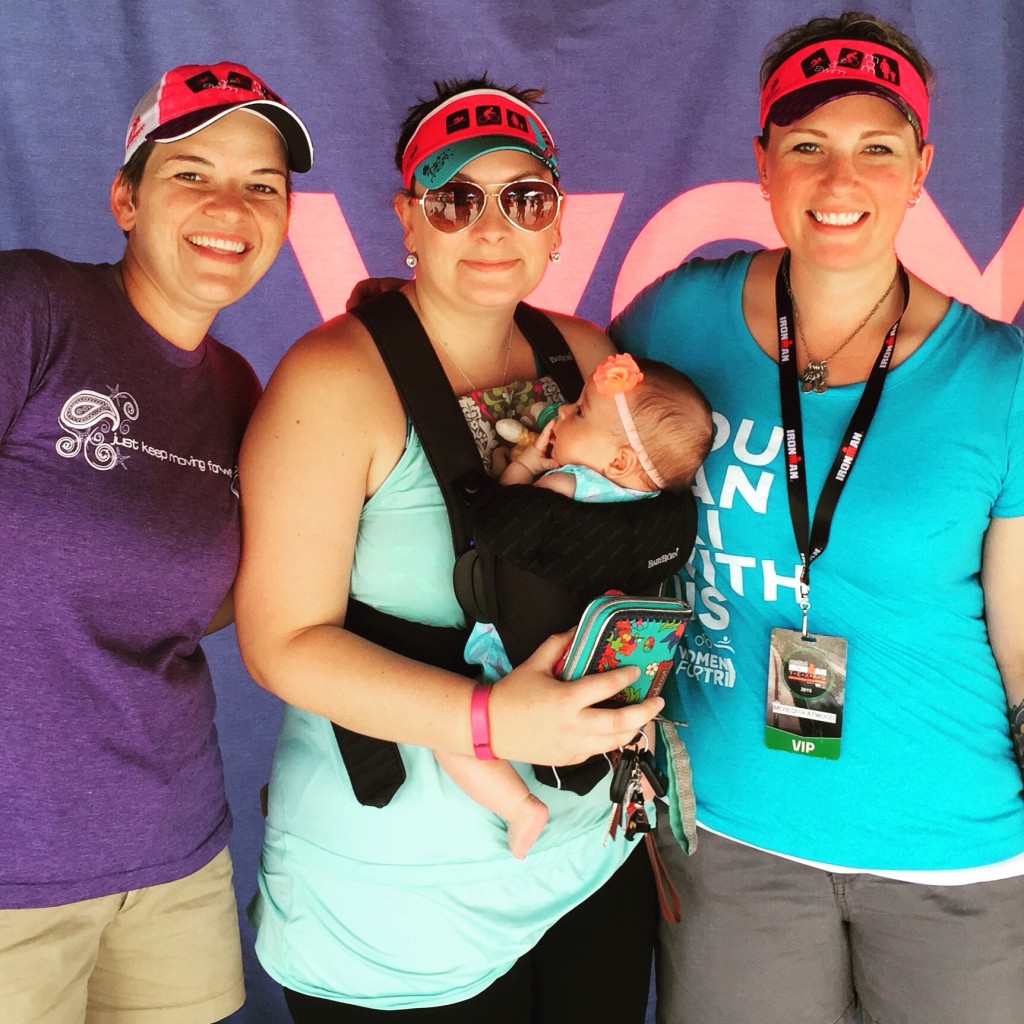 Also had a chat with the voice of Ironman, Mike Reilly, who says he never misses announcing Lake Placid… so I am holding on to hearing him call me "home" for a second time …Ironman Lake Placid is a mere 11 weeks away (wide eyed emoji inserted here)..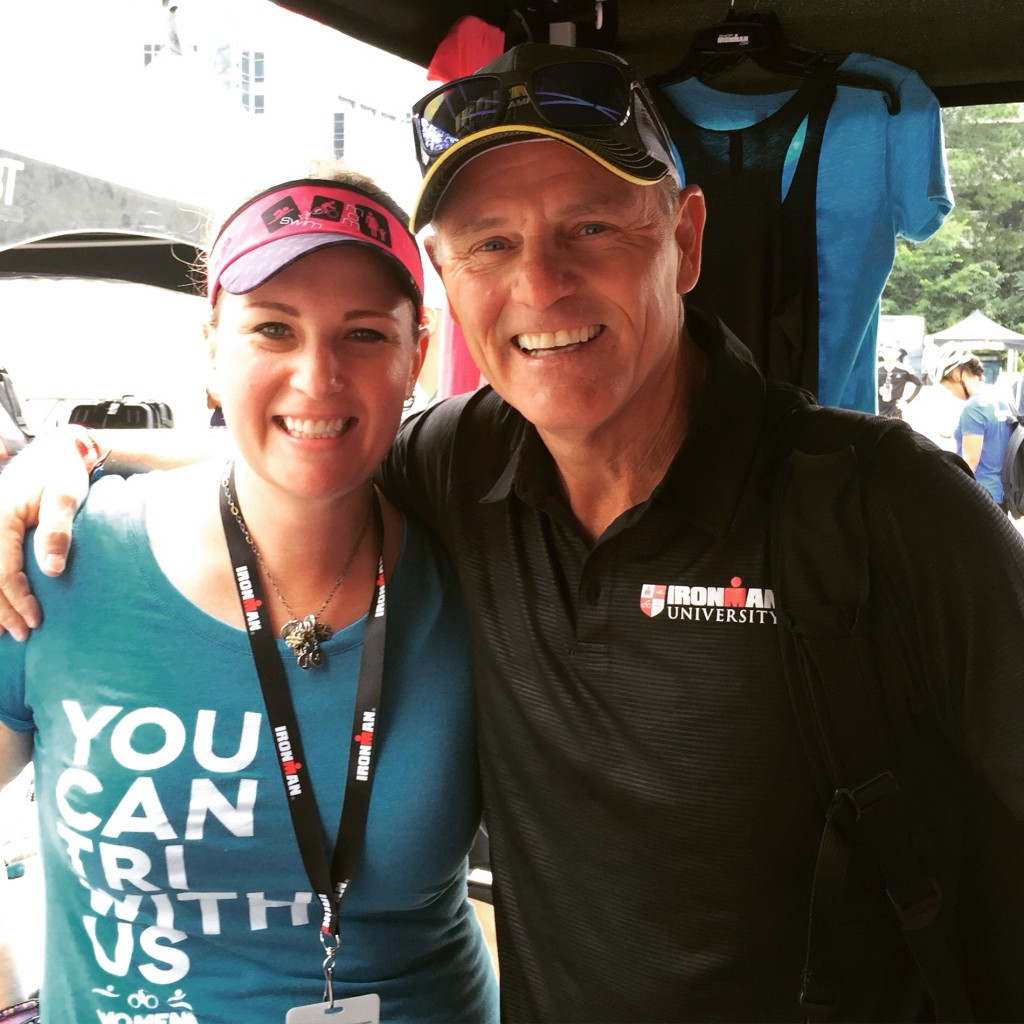 After the expo, our Board met for our second in-face meeting. You can read about the Women for Tri initiative here, but essentially the goal of our board is to increase female participation in the sport of triathlon. We have many exciting plans for this year and going forward, and walked away with lots of work to do, but also a deep sense of pride and excitement for our sport.
Friday night, we enjoyed a wonderful dinner with our members, and turned in fairly early for the big day (Ironman Texas) ahead!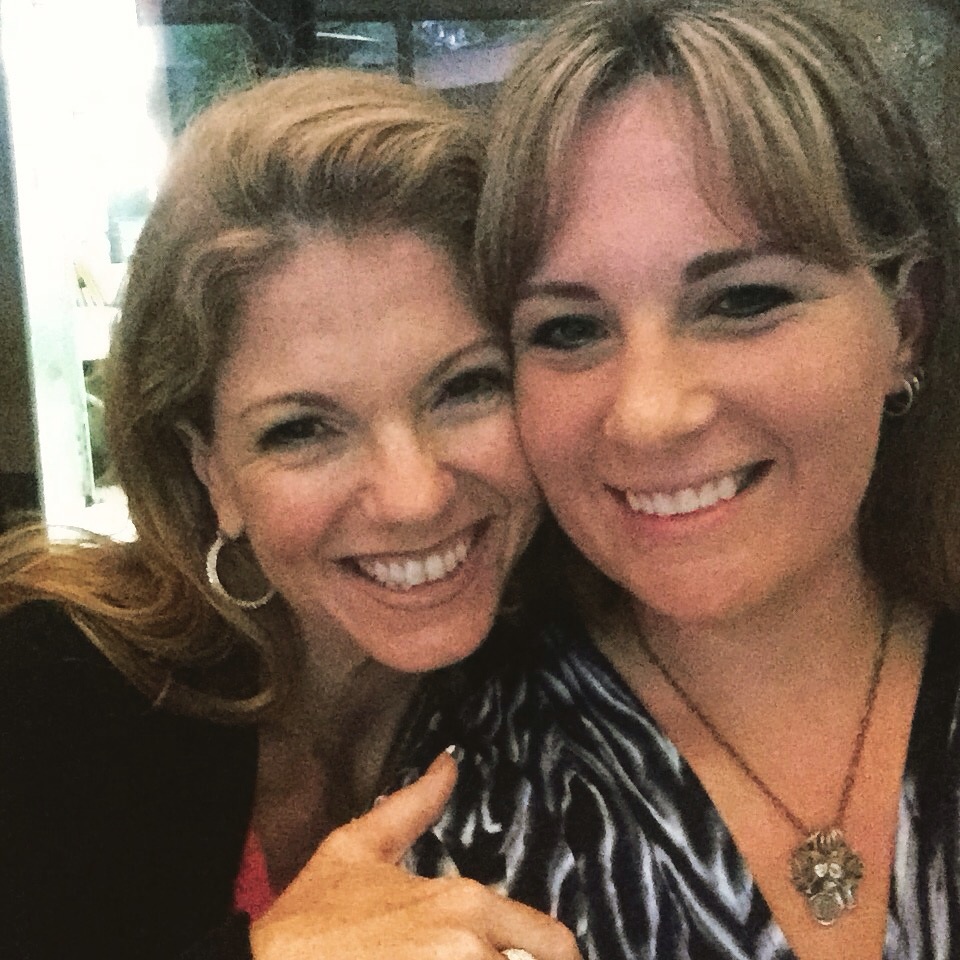 Up and early, we made it right to the swim start in time for the pro men and pro women's start. Next up, the "rolling start" of nearly 2800 age group athletes… once "go" was said, athletes rolled into the lake for a solid 30 minutes! Amazing and awesome to watch. The energy at the swim start is tangible. I loved watching the athletes walk into the water with sheer determination/joy/happiness/fear on their faces–the wide range of emotions was incredible.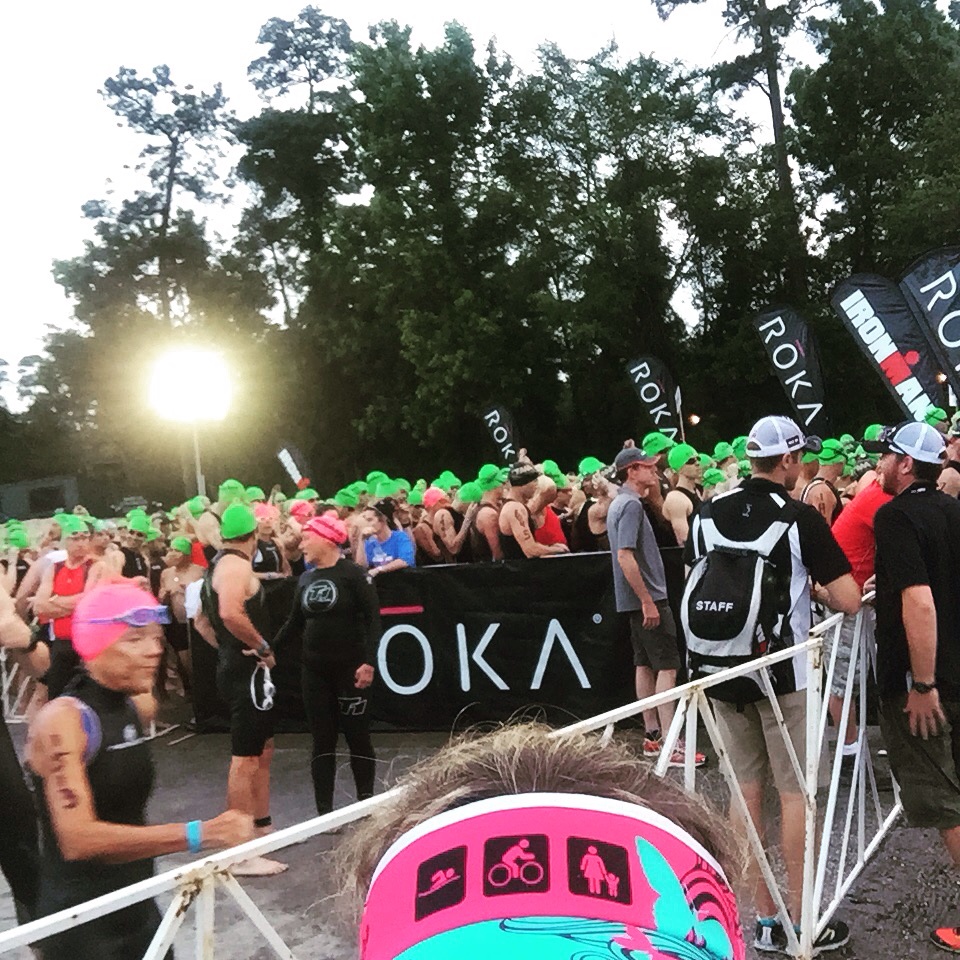 After the athletes were all in the water, we walked over to swim exit and continued the amazing energy flow… music blaring and the crowd cheering.
A group of us headed back to the hotel to rest for a few hours before the pro finish around 2:30pm. We walked the few miles from the hotel back to the race site, where I heard a man scream, "Meredith!" and he said, "I need a picture with you. My wife will be so jealous!" Silly men. (I met up later with both of them, AND his wife, Pamela…)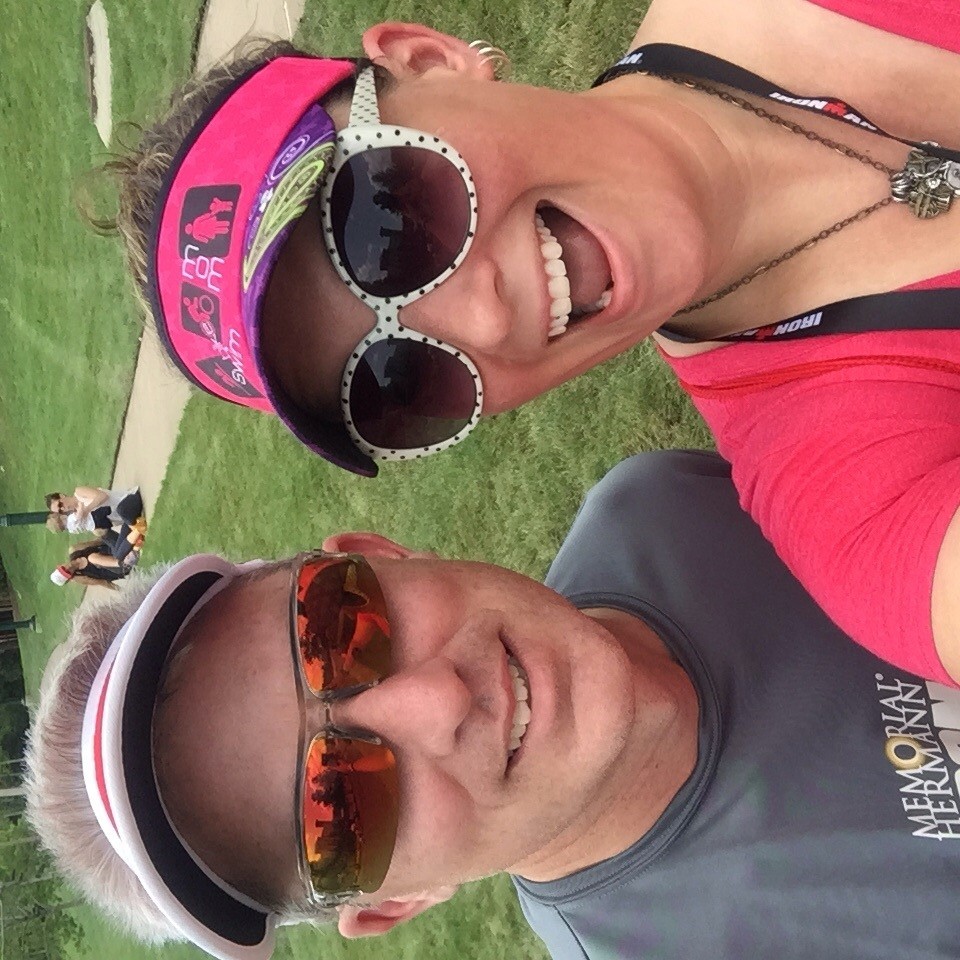 We made it to the finish in time to watch the first pro finishers.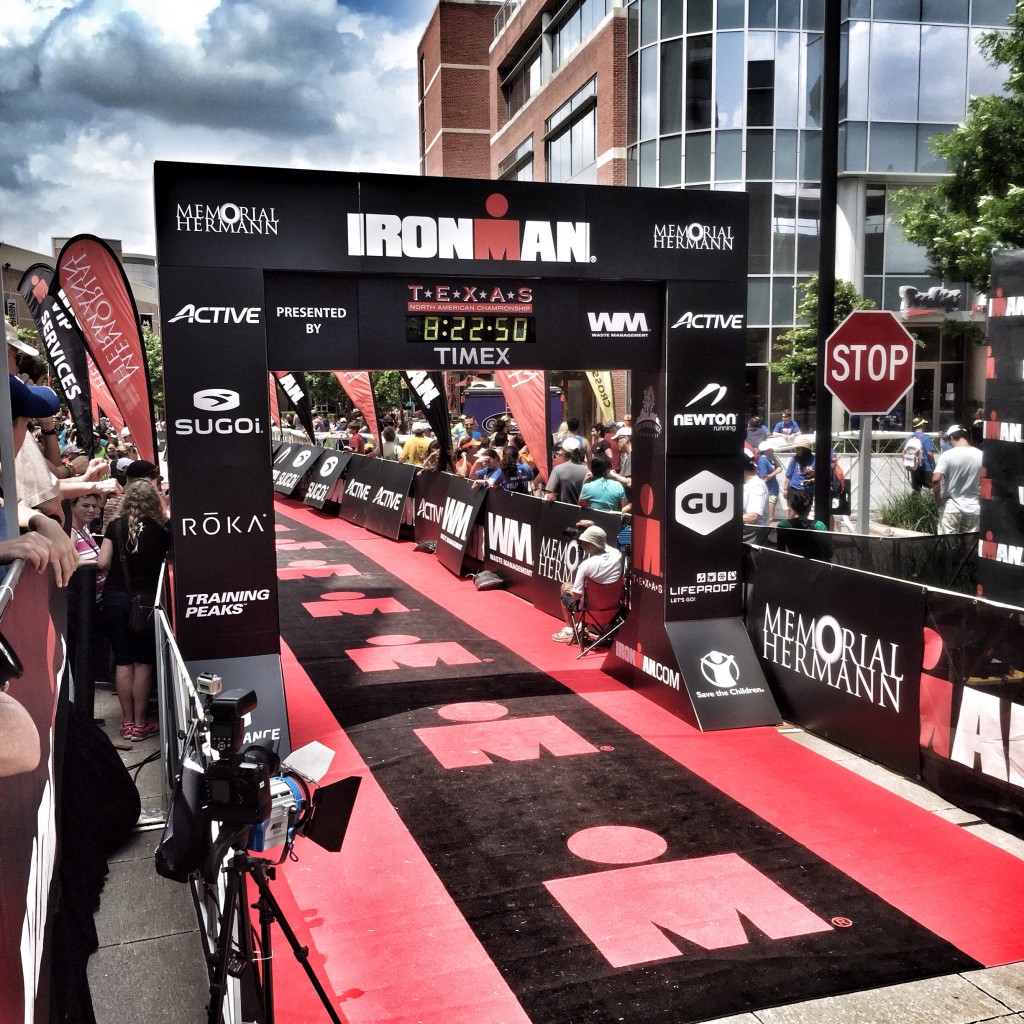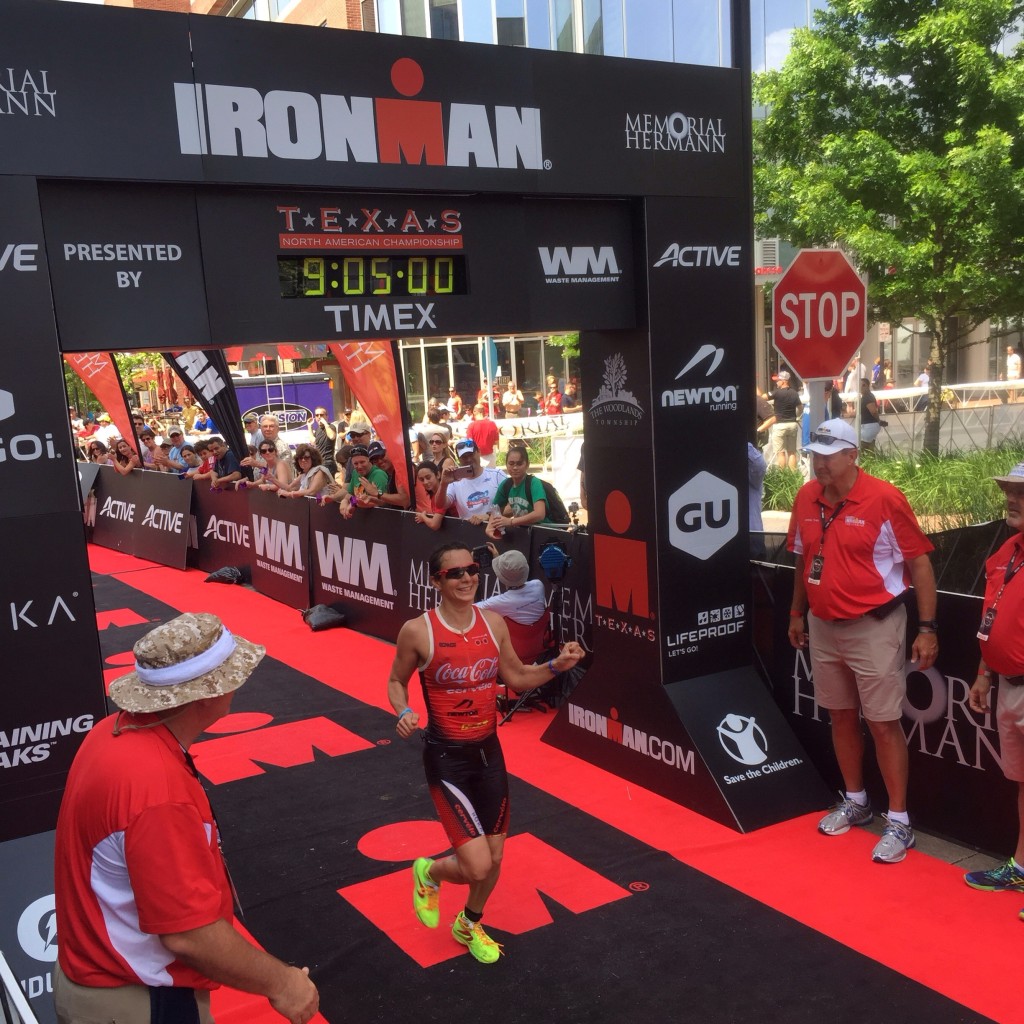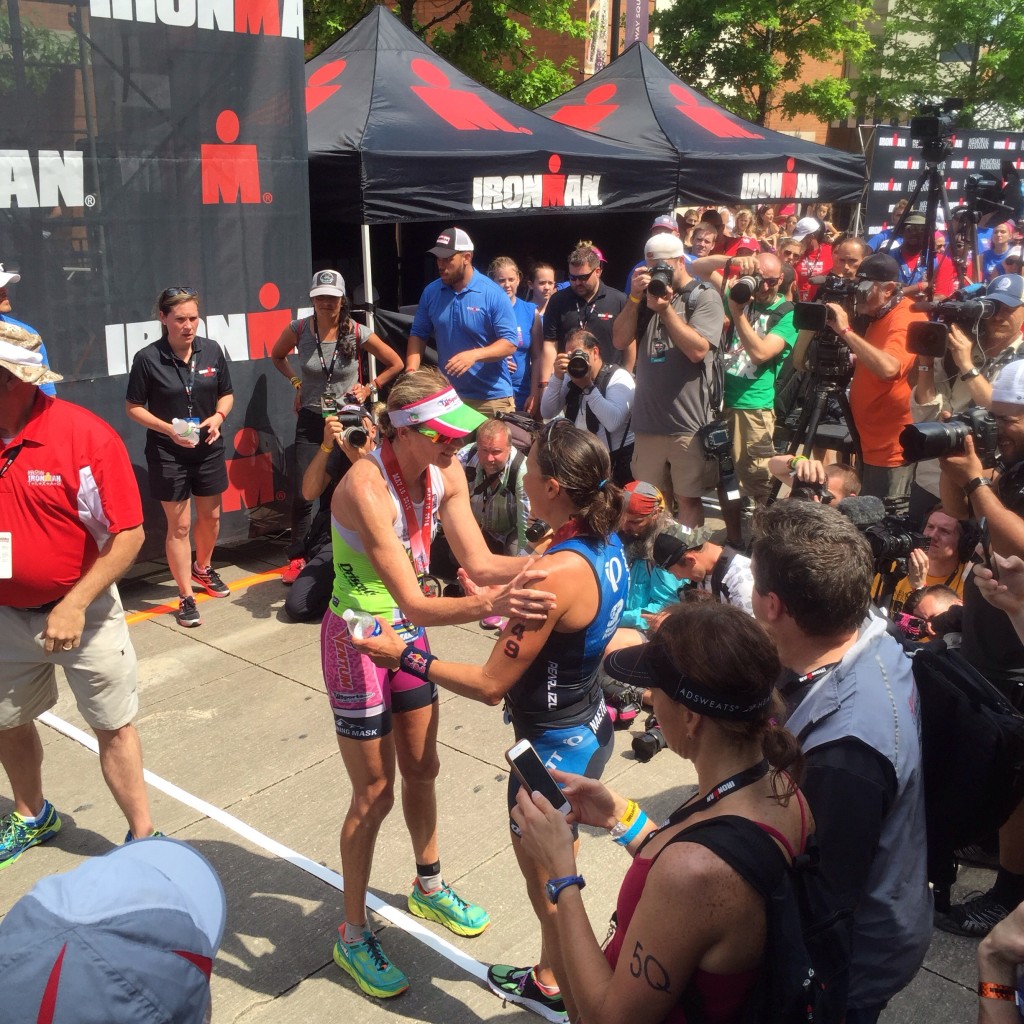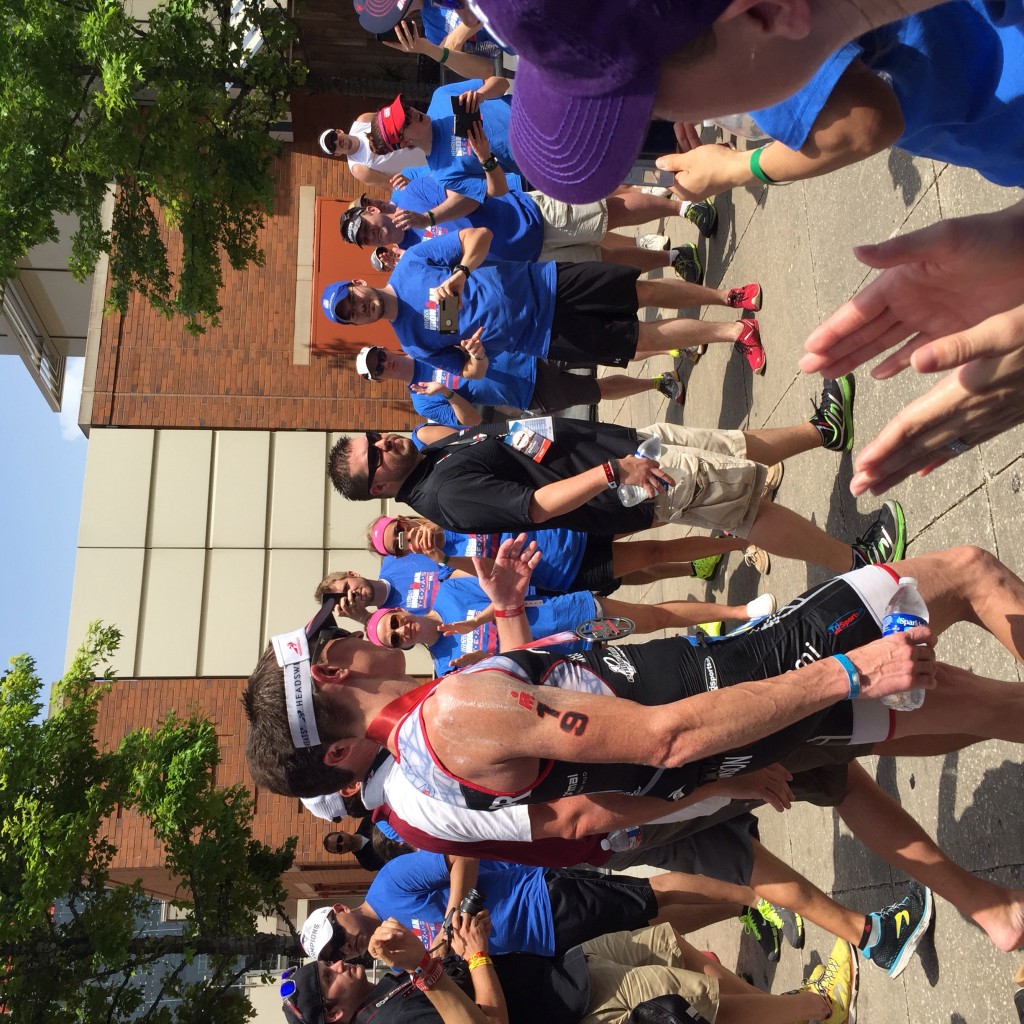 One thing to note about racing in Texas… as long as you are good with racing with the feeling of a nice, warm and wet blanket thrown over you… you should be good. WOWZERS. I think I showered 12 times in three days, and never once stopped sweating. (And I wasn't racing. Duh.)
Knowing that our Women for Tri group was going to head back to the finish later that night, we once again went back to the hotel for a bit. I caught up on work and showered (again). Julia and I met for dinner and drinks before we went back down to the finish for the final time.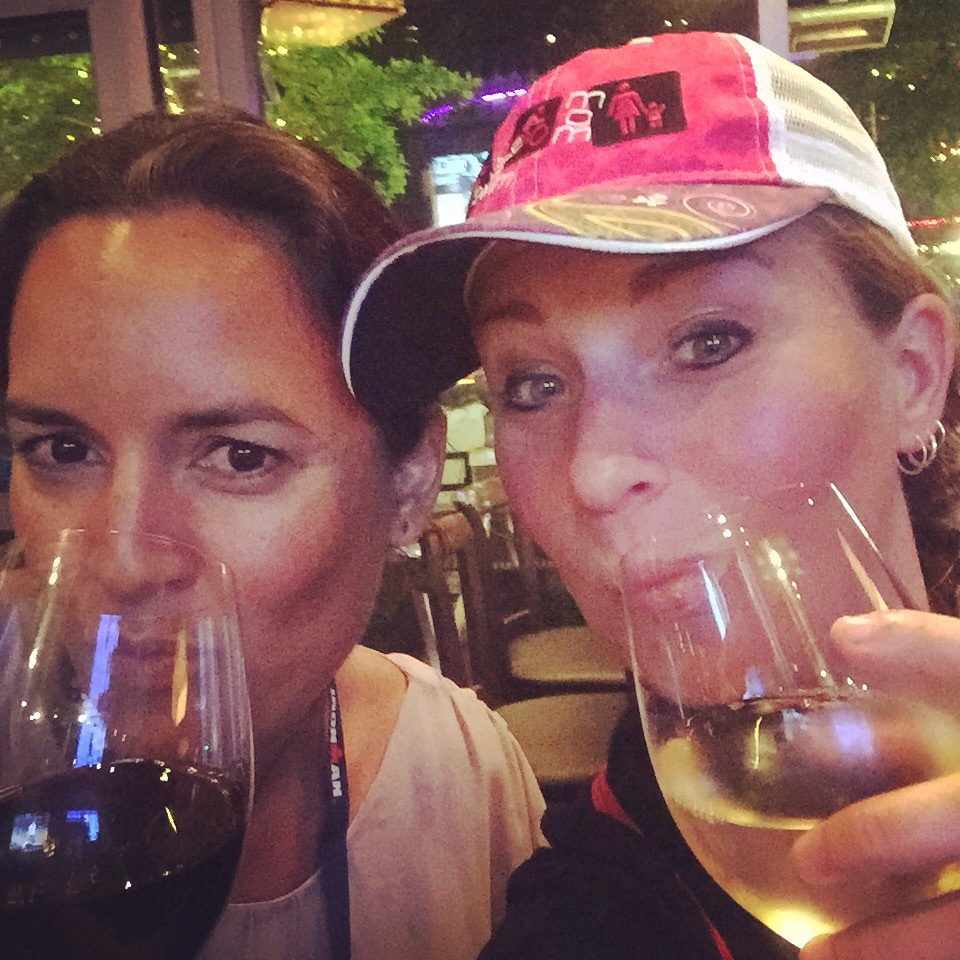 I was in the bathroom with Amanda, who works for Ironman and part of our Women For Tri iniative… when I came out of the stall, someone screamed "Swim Bike Mom!" and Amanda laughed so hard. (We decided against pictures IN the bathroom.)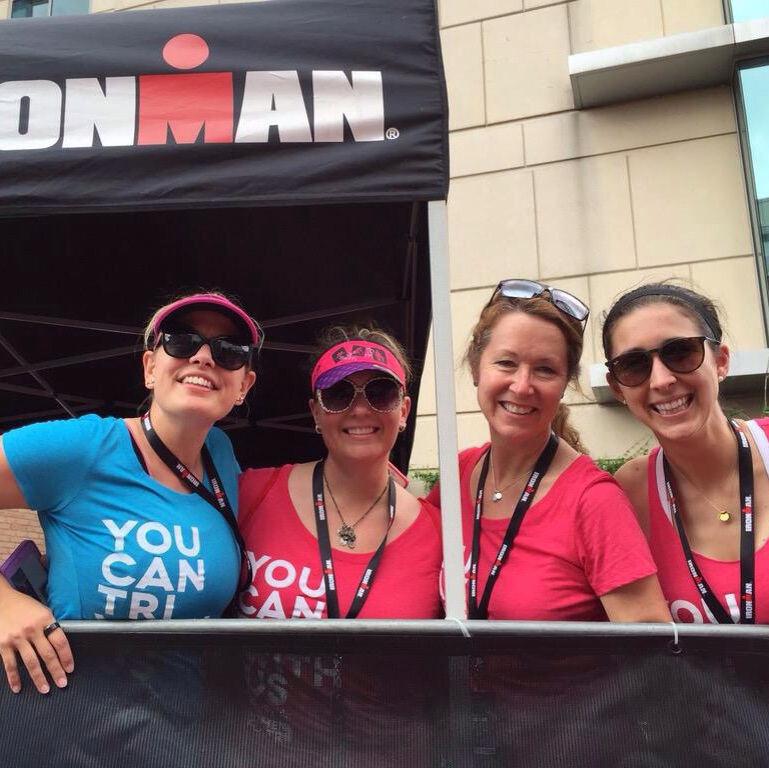 A group of five or six of the Women for Tri group headed down to the bottom of the chute to cheer the finishers the last 20-30 seconds to the finish. As each finisher rounded the corner, we shouted until we were hoarse, "You are awesome!" and "Go get your finish!" and "Wooo hoooo ____ and ____ and _____" (name after name from their respective bibs.)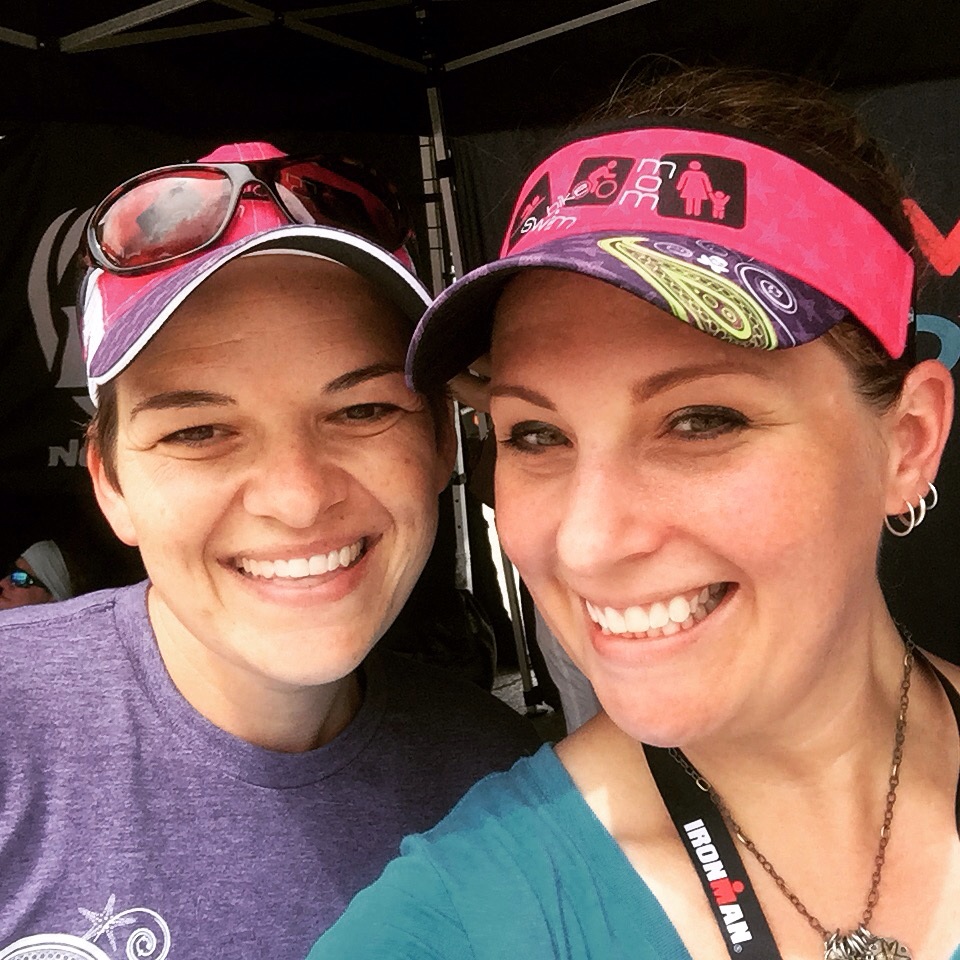 It was incredibly inspiring to once again see the emotions on the faces of the athletes at this point in the race (with less than a minute to "You are an Ironman!"). The emotions were so much more raw… so very different emotions from the swim start…
Joy. Elation. Exhaustion. Pain. Happiness. Pride. (and yes, even some disappointment.) They turned the corner and ran the rest of the way to the finish.
We watched one man round the corner, and stop, throw his hands to the sky and thank God. We witnessed another woman jump throw her arms around her significant other, all stinky and sweaty, and he did not mind for a second. Another man rounded the corner, and had a family of probably twelve waiting there for him with hugs, high fives and tears. Our group was in tears watching the love. Then I saw SBM, Kerri (who I had met at the swim start) run by… she stopped and threw her arms around me, and I couldn't help but burst into tears. Ahhhh! I love it.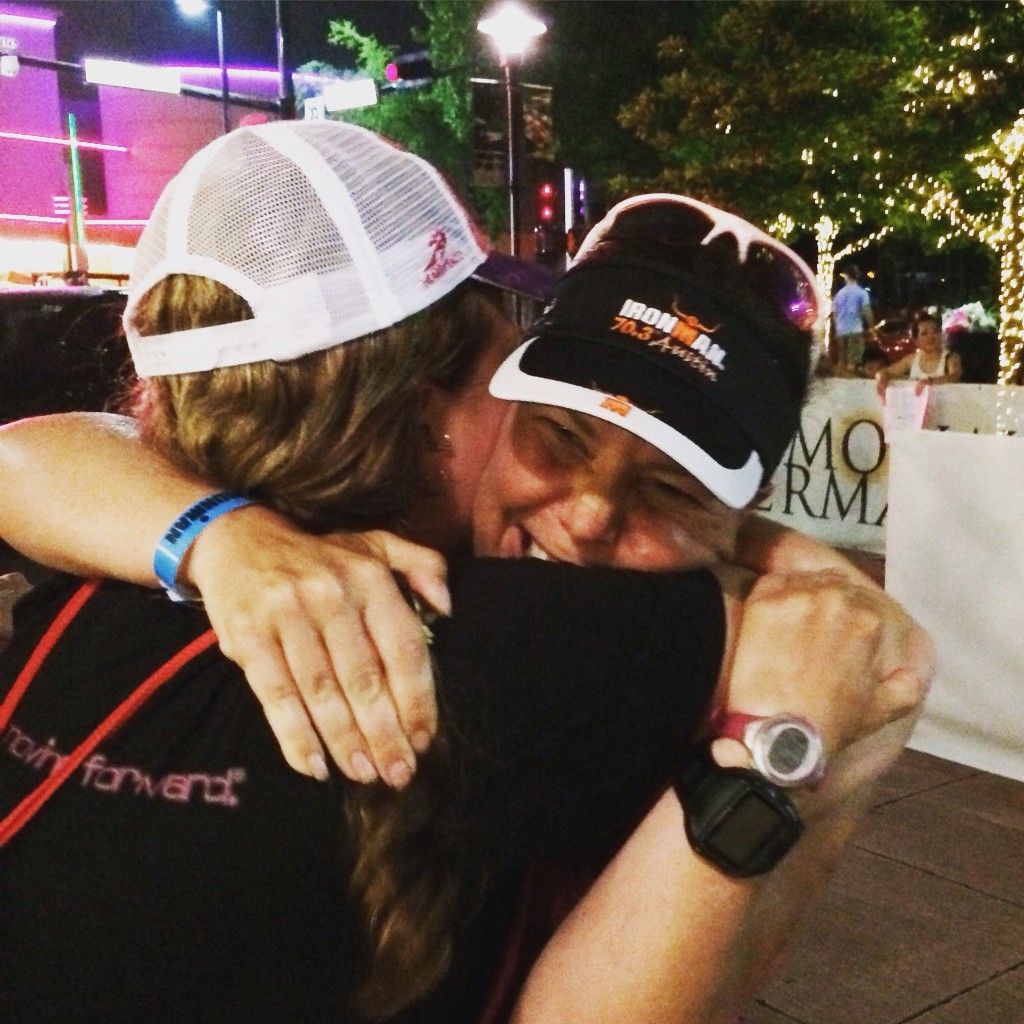 We screamed and high-fived until fifteen minutes to midnight, when we walked up to the finish line to watch the final finishers cross.
Mike Reilly was as awesome as ever. The music was thumping and the energy incredible. Over and over, the athletes rolled in, "YOU ARE AN IRONMAN!"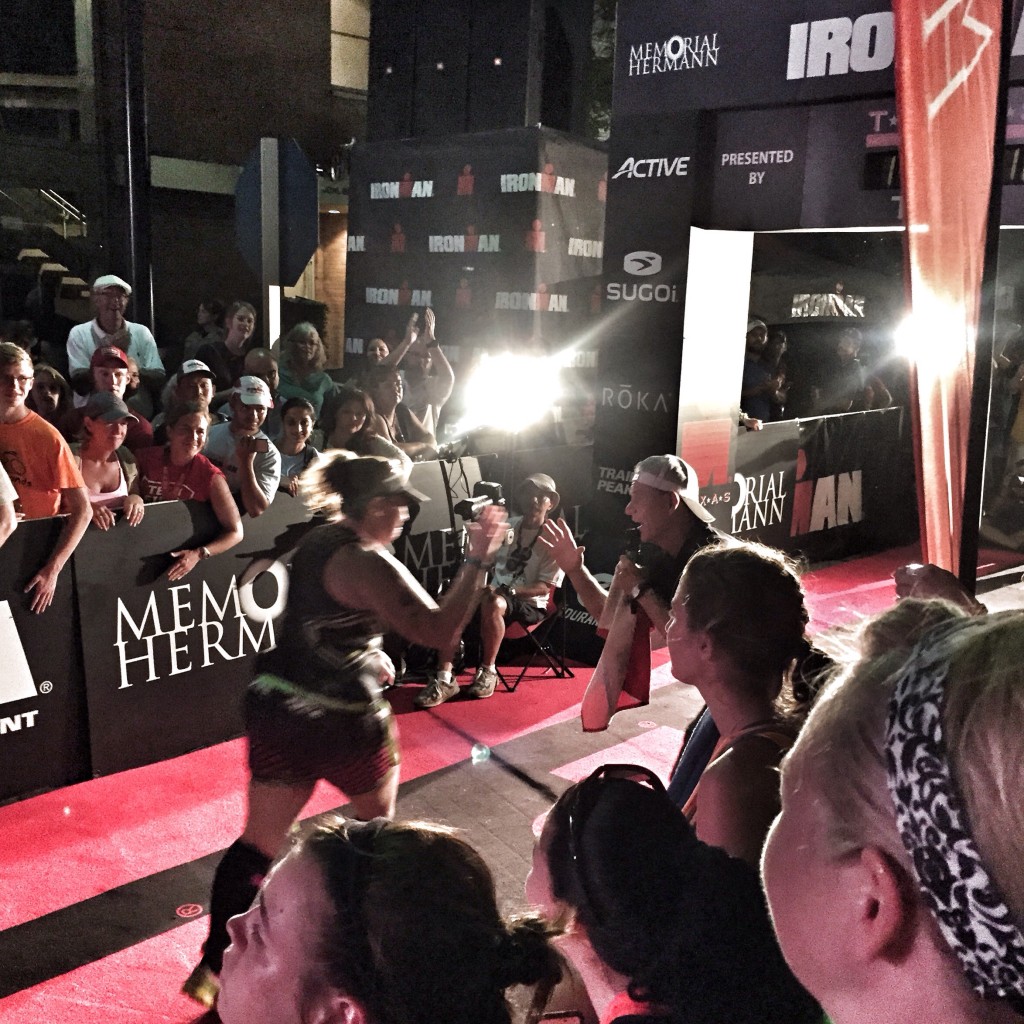 With two minutes to go before midnight, Mike Reilly spotted who appeared to be the final finisher, still quite a ways away. One minute and forty seconds. Mike jumped the fence, and ran until he met up with the guy. Fifty seconds to go. We, as a crowd, were screaming and stomping and banging the bleachers and the fences. Twenty seconds. Then there they were, and he ran in with 6 seconds to spare. One more finisher came in, and due to the rolling start… he made it within the cutoff.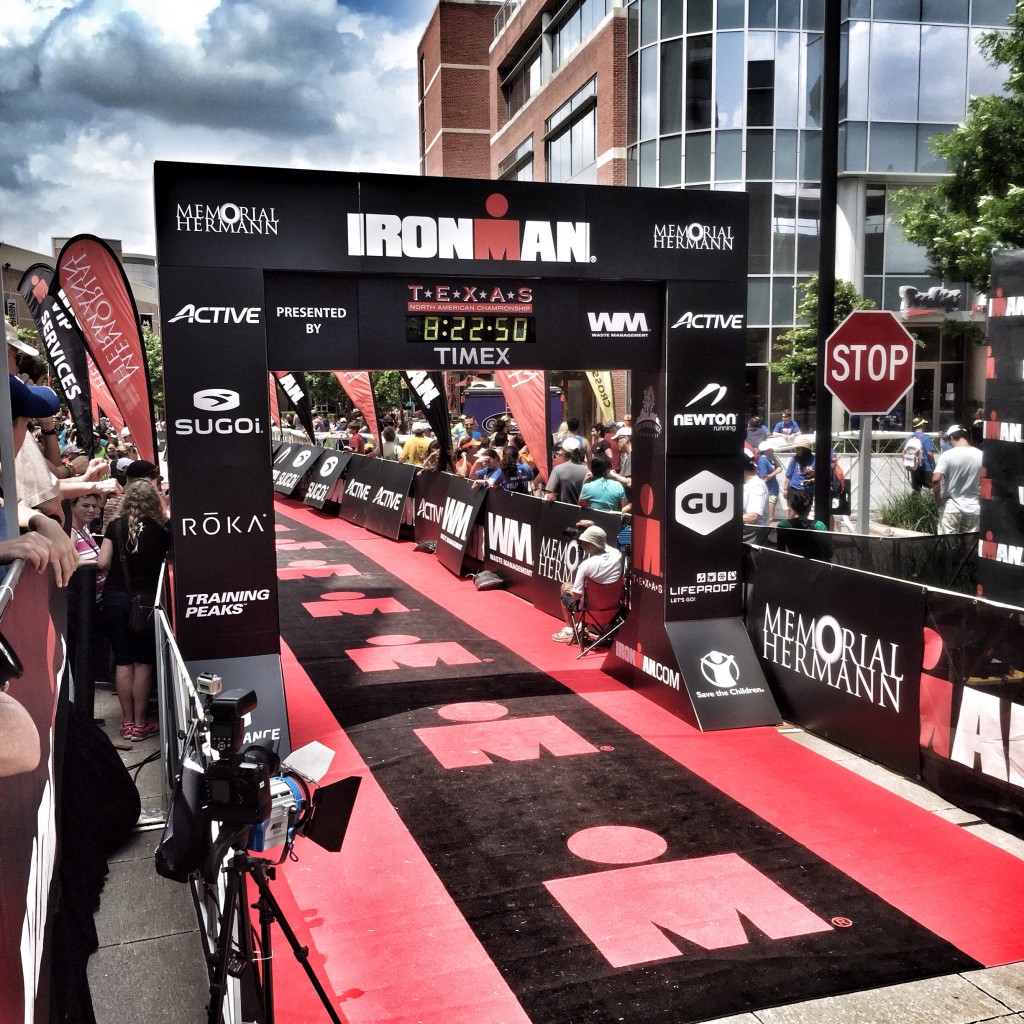 And that was that. The end of an amazing day of epicness.
The lights to the finish line were turned off. And yet the crowd, cheered in two more finishers– two men who missed the cutoff… by mere minutes. However, they came through the finish with the same emotions as the others–blazing fist pumps and joy and tears. Regardless of the time, these two men knew the incredible, epic and painful feat they had just accomplished. You can't race an Ironman and not be changed forever.
So much heart and soul in this sport.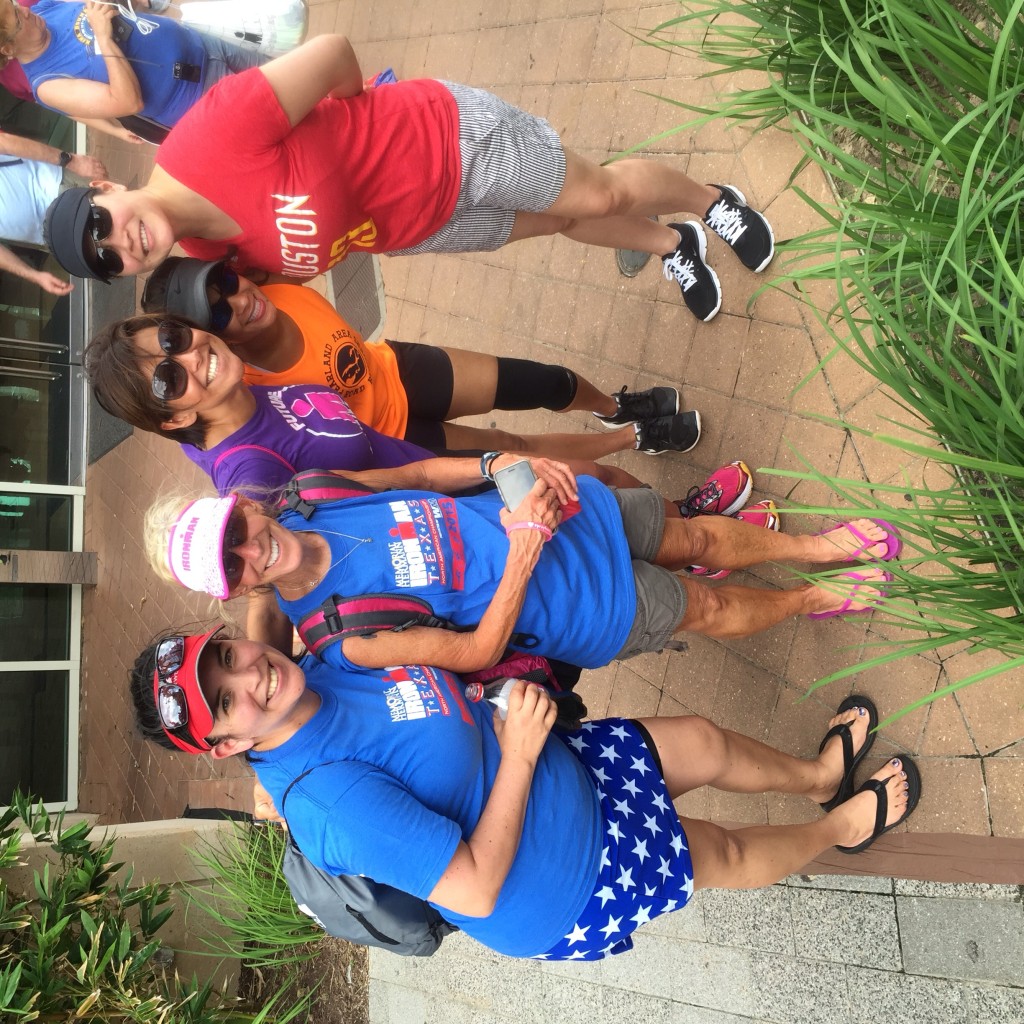 I didn't sleep much during the past four days… but I am so alive and inspired and awake this morning as I head back to Atlanta. I am thankful that I had signed up for Lake Placid, because if I hadn't, I don't know if I could wait to race Ironman Louisville! I'm ready to go now!
My heart has grown 12 sizes in three days, and I don't know how much more inspiration I can take.
I don't know that anyone can watch a midnight finish like Texas and not be inspired.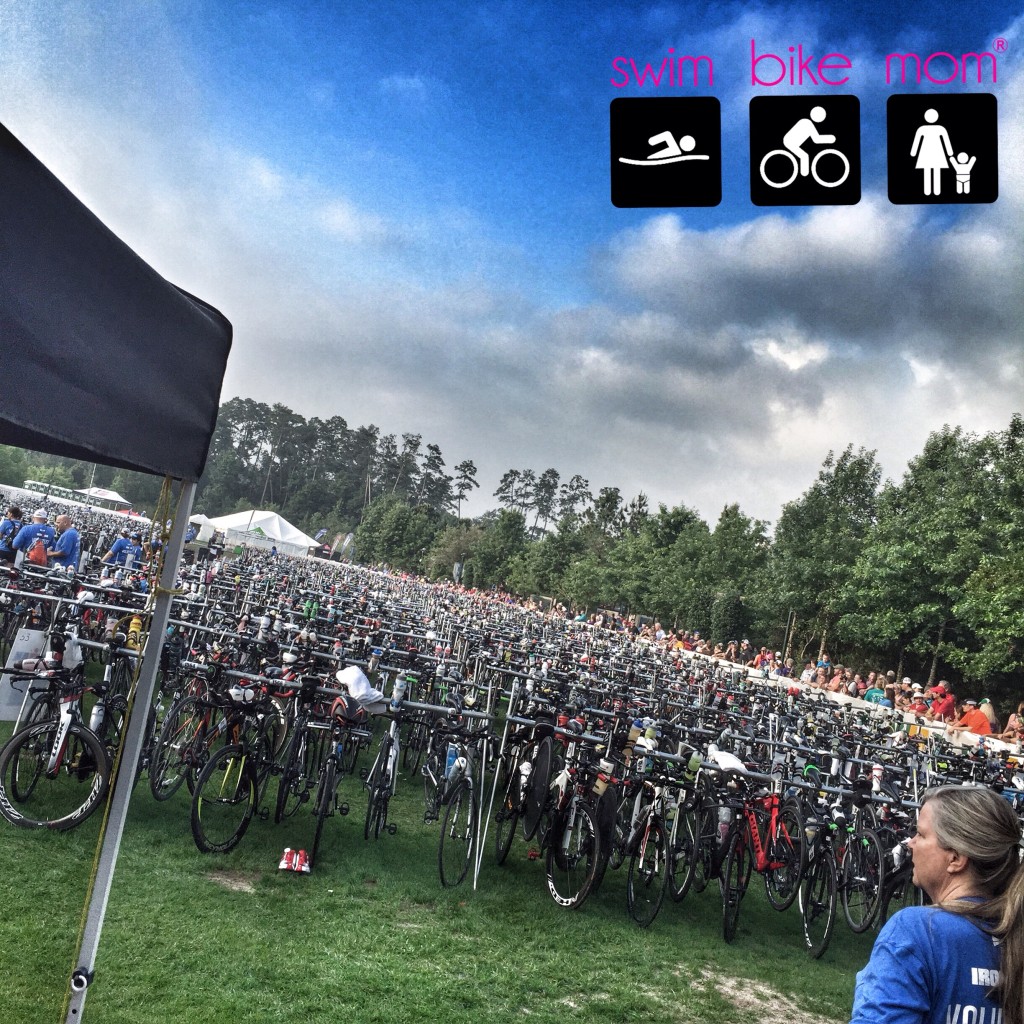 All different sizes, shapes and ages of people–all who experienced the same race, under the same conditions–but who walk away with entirely different experiences and perceptions. Just like the spectators can't watch an Ironman finish without inspiration, I don't believe someone can race an Ironman without being forever changed. A seemingly endless day built upon months and months of sacrifice (both individual and family), and ending in such a fantastic way. The emotions, again, so deep. Joy. Sadness. Happiness. Pain. Exhaustion. Elation. Victory. A full spectrum of emotions wrapped up in a single package–a final finish line delivered with a bottle of water, a medal and the words "YOU ARE AN IRONMAN."
Epic.