Last night, I was honored to attend and be a part of the Another Mother Runner book party in Atlanta.  The Mother Runners, Dimity and Sarah, have launched their third amazing effort, Tales from Another Mother Runner, and I had the privilege of contributing an essay to the book.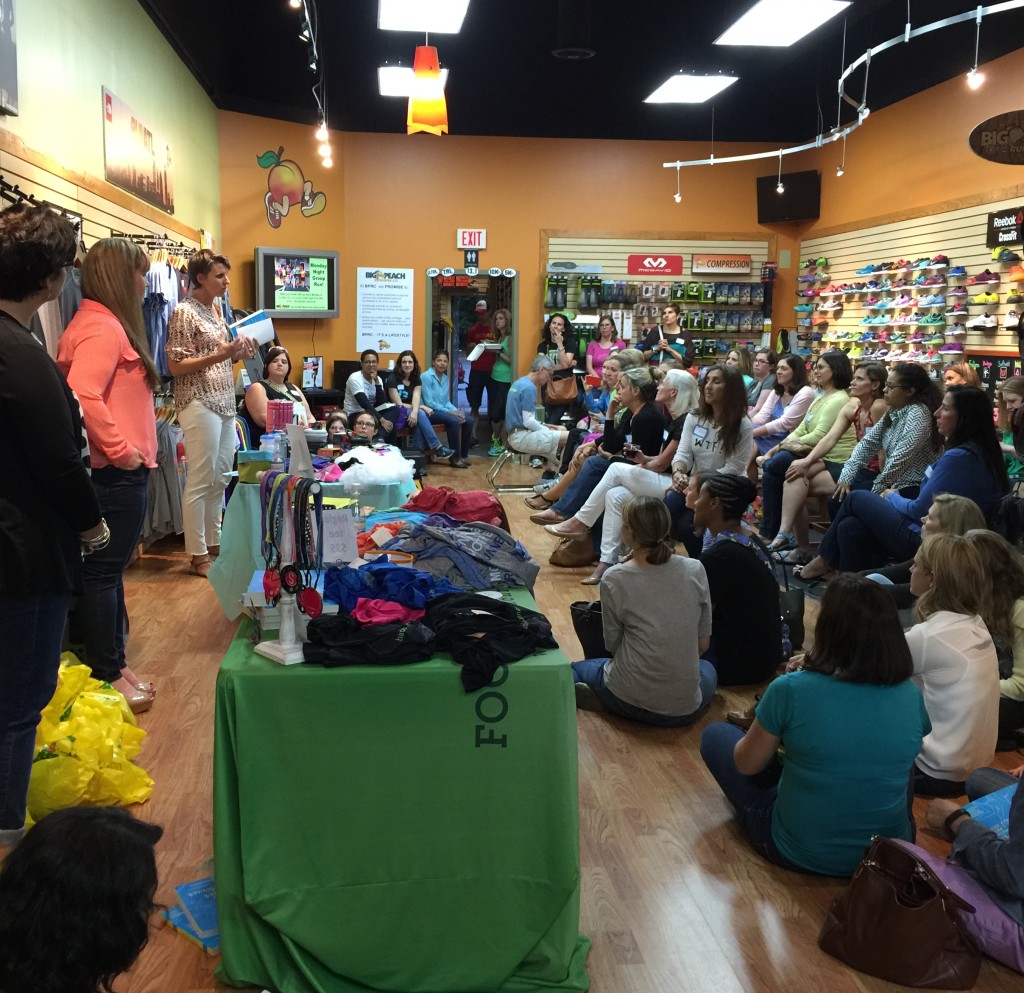 My essay was about ownership.  Ownership?
Yep. That's me.  Me… the gal who totally owns herself as an amazing runner and athlete. Who stalks people's race times.  Who challenges people on Strava.  Who believes in herself wholeheartedly, and knows that she will be amazing at all the races she starts.
Oh. Wait. No… that's not me. At all.
Yet, I am fiercely competitive by nature.  But I am incredibly meek and timid at the core, and yes, seriously lacking in self-confidence.  ("No, way!"anyone who meets me would say.  But "oh definitely!" is what anyone who knows me would say.)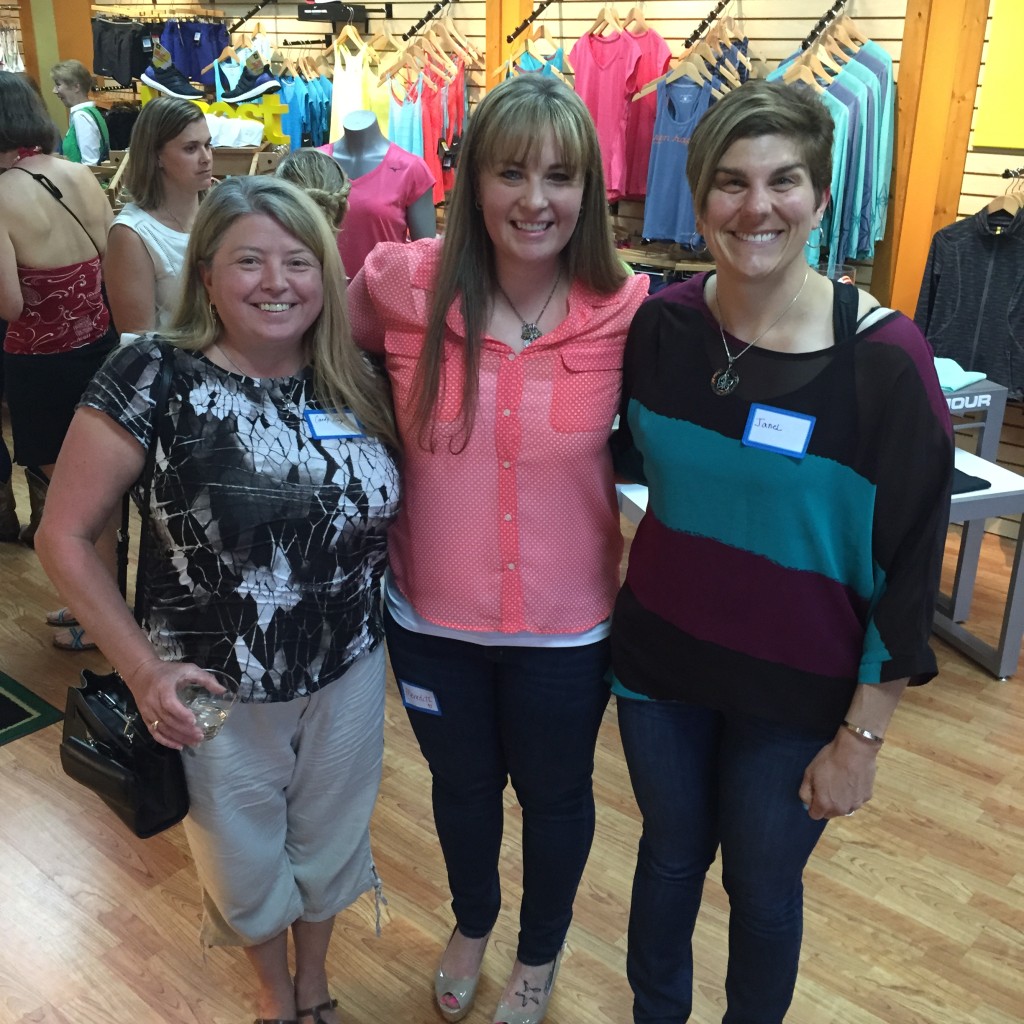 I have been teetering on the edge of some big things lately.  Big big big.  Things that have me questioning everything in my brain and in my heart.  Things that make me wonder if I am fundamentally flawed, or just a hot mess that needs a new pair of pants to snap out of this weird state.
But here's a really cute picture of my running kid, as a relief: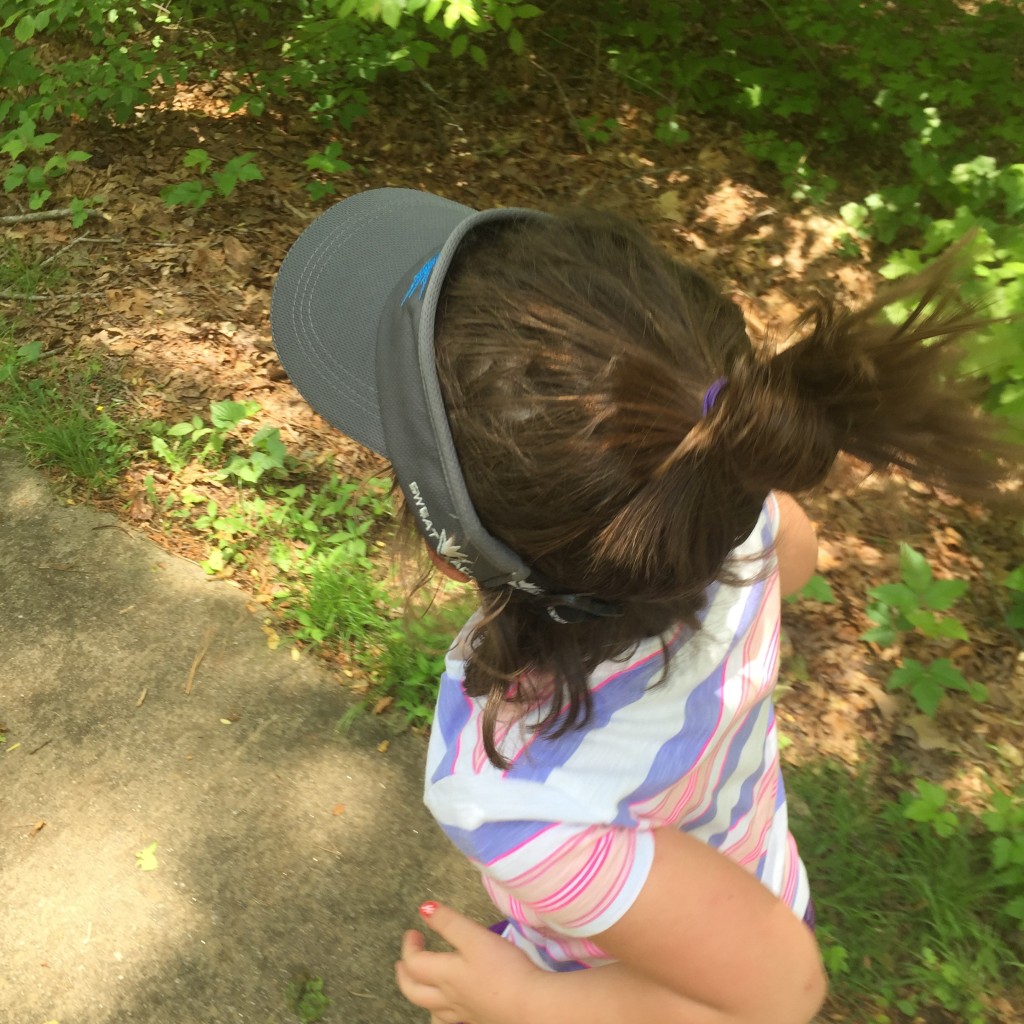 The good news is that the Ironman training has knocked out any depression I was experiencing.  I'm just too tired to be depressed at present.
So as I stood before a packed room at the Marietta Big Peach Running Company and read my essay, "I Just Try Really Hard," I realized just how incredibly far I have come.  Also, I realized that I am still battling so many of the same demons… the same demons from when I started triathlon almost five years ago.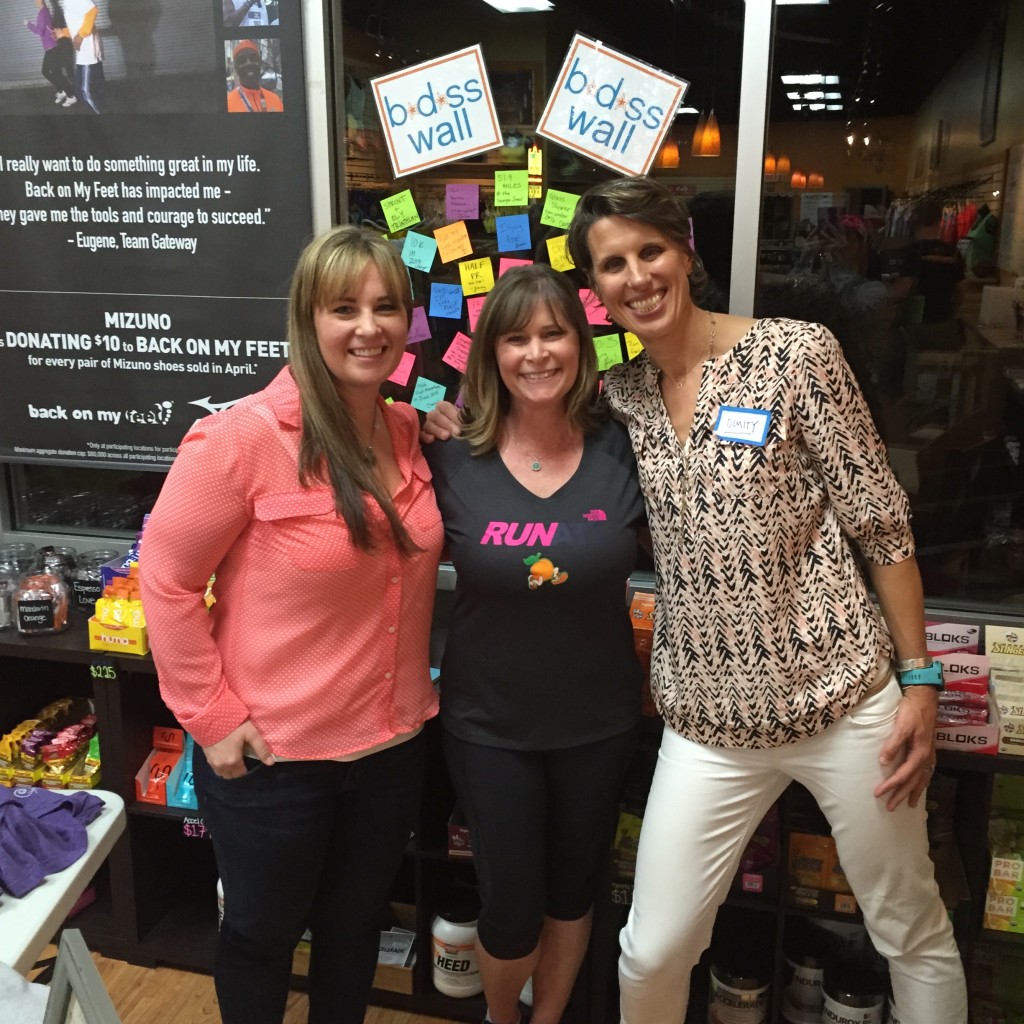 I wrote that essay sometime last year, and one of the funniest parts of my essay (to me) is this:
"If I wasn't careful [and didn't start taking ownership of myself as an athlete], I was going to find myself signing up for yet another Ironman, just to make the darn point that I could be better, be a real athlete." 
The funniest part of that?  In the time since the essay was written, I not only signed up and completed another 140.6… but I had signed up for two more Ironman races.  Holy cow.  Snicker snicker.
So, am I still battling ownership of myself as an athlete?   Or is it something else?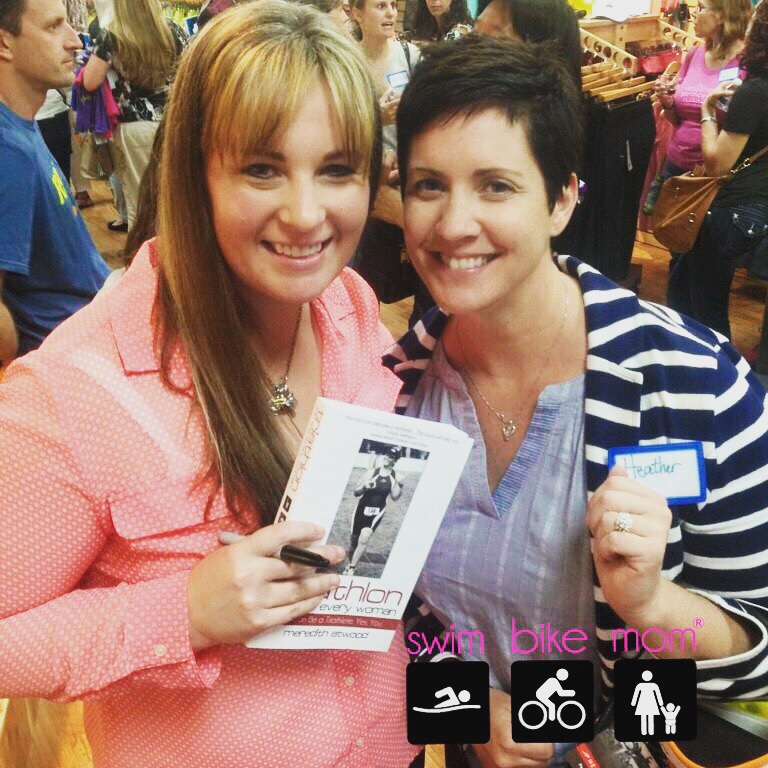 "Historically, I accepted myself only with caveats. I will get better. I will get faster. I will be thinner. When I am an Ironman, I will be a real athlete. When I am (fill in whatever), I will be happy…"
I read an incredibily insensitive post awhile back that went something to the tune of this: "If you're overweight, you should just stop your fat face from eating…being overweight is not a sickness- you're lazy and slack and useless."
Oh.  Well, I am glad that has been cleared up for all of us.
I met Coach Brett on Tuesday for my Resting Metabolic Rate and V02 max testing.  The RMR testing basically tells you the amount of calories that your body burns at rest. The average person is around 2000.  I came in at a whopping 1296, which is actually lower than it was a few years ago.  The reason?  Apparently, a body can become more efficient and burn fewer calories the more it trains.
[Oh, thank you body. Thanks a lot. 🙂 ]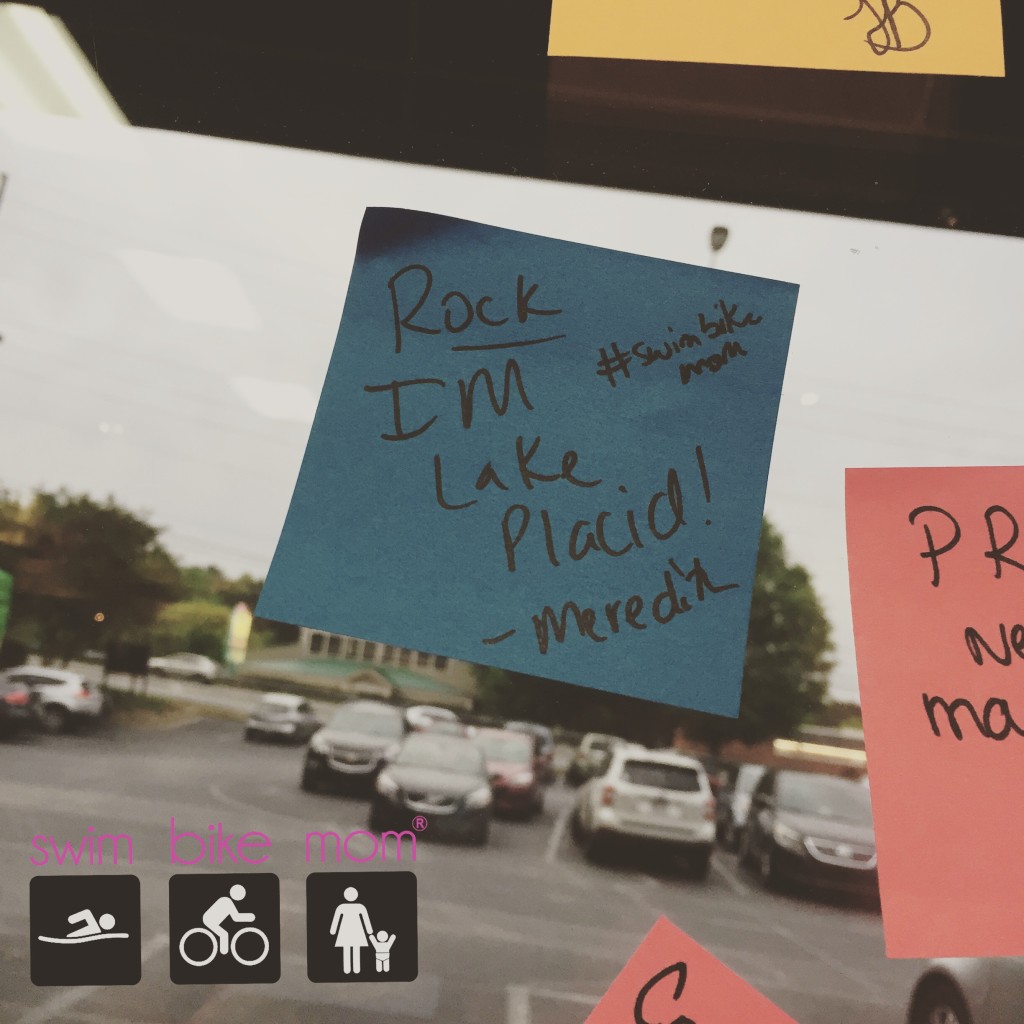 So I learned that I can eat even fewer calories than I thought to lose weight.  And what a bummer that is.
[But as a side note… thank YOU body for being that strong. I mean, that's pretty cool, right?]
But I also know what the issues with my weight are. I understand them exactly.  And it has so very, ridiculously little do with food.  I am neither lazy or slack or useless. I just have an internal struggle that I happen to wear on the outside.
Those of us who are fortunate not to have weight problems don't wear their emotional struggles on our bodies.  Being overweight is one true emotional and psychological issue that is available for everyone to see.  (Not to mention there are actual medical conditions that cause weight gain, so judge not… because you may not have a freaking clue what someone is going through. So anyway, I digress.)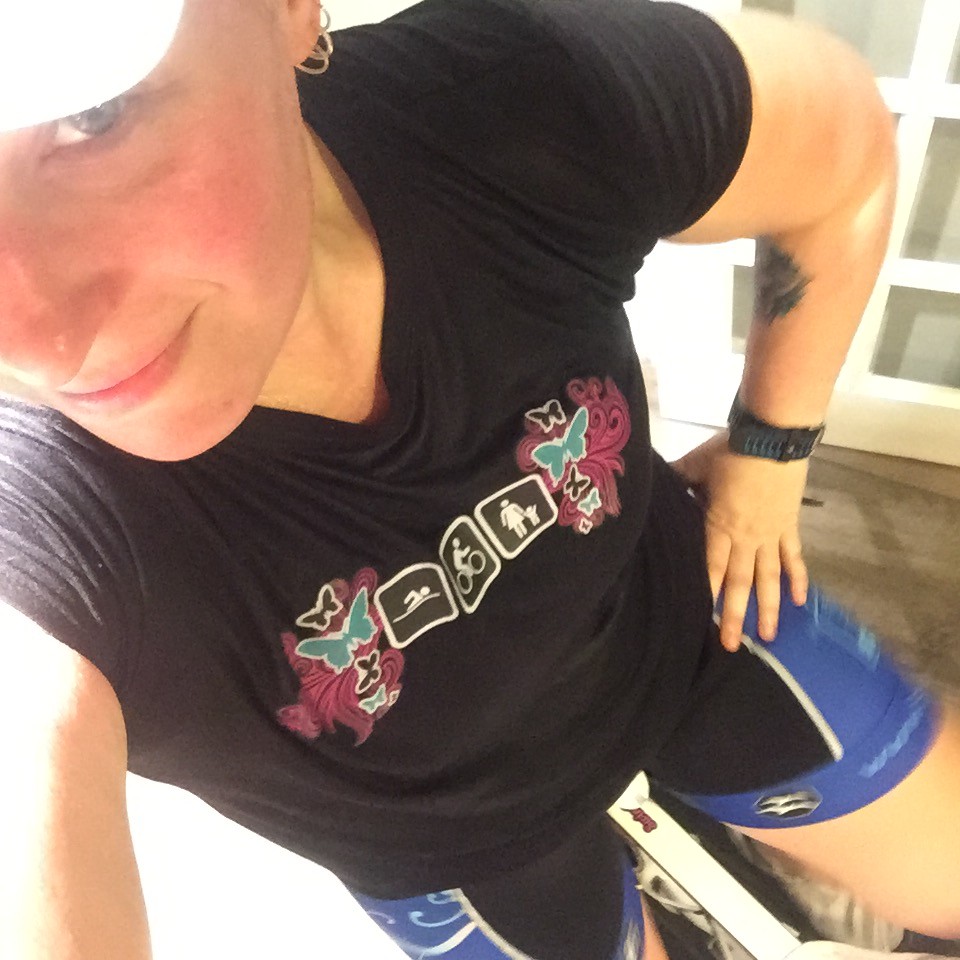 Ownership.  I have struggled with owning myself as an athlete for one reason, and one reason alone.
My stupid ass weight.
A number that measures the Earth's gravitational pull against my body.  A metric. A number. And I'm not even "good" with numbers.
I wondered last night, driving home from the book party, if I didn't have a metric to define my body's space in the universe… would that change things?  What if there was no such thing as "weight" and clothing sizes? What if we were just bodies and people, and no one gave a damn about those things?
How would I feel… as an athlete?  As a mother?  As a woman?
The funny thing is that I am more comfortable in my own body right now then I have ever been.  I think maybe that's a part of getting older.  I don't have time for the twenty-something body obsession. I am busy. I don't have time to put on make-up most days, let alone fret about it.
But I think the comfort in my own skin has also come from many years of training in triathlon now… I mean, you can only wear so many spandex outfits before you start to think, "Well, it is what it is."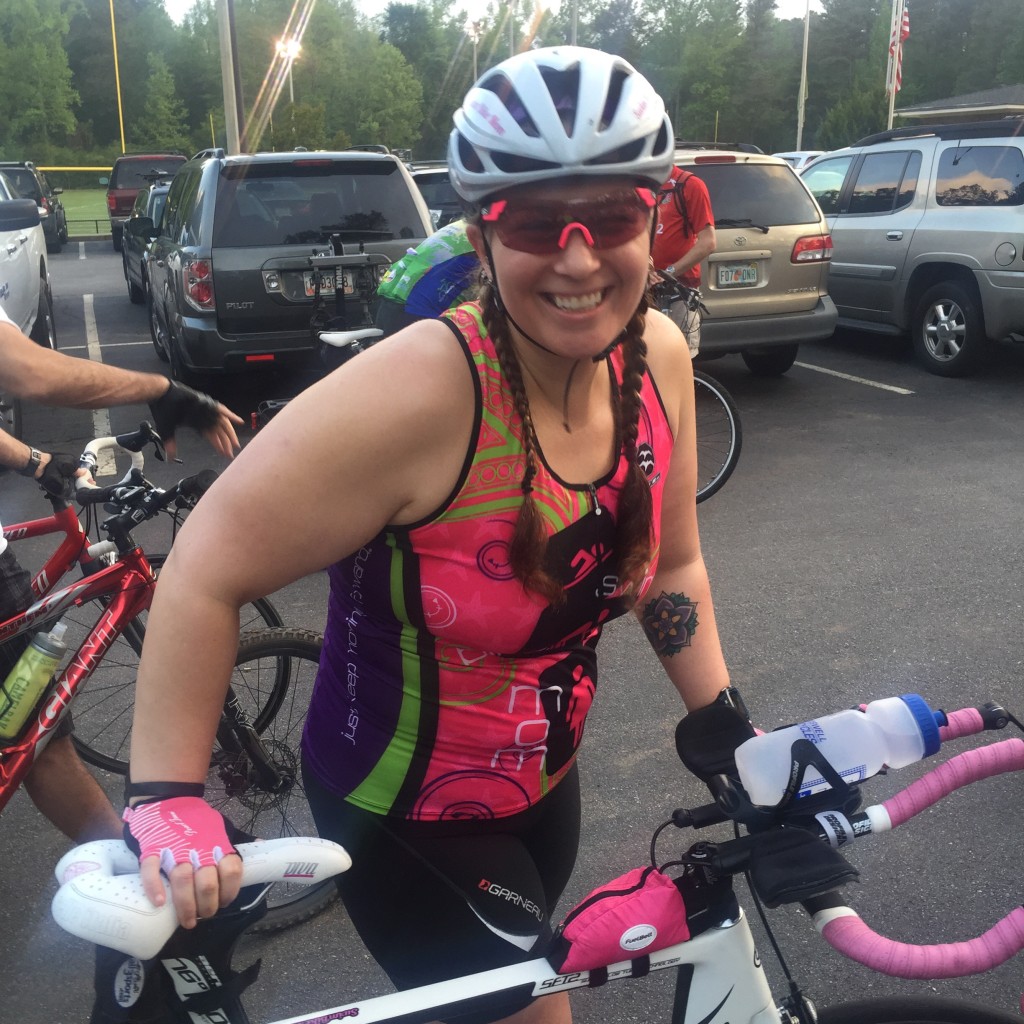 Also, my V02 max testing revealed a fitness level of "excellent."  I have spent the last day relishing in that.  Excellent. Fitness. Me. Wow.
So while I still struggle with ownership of myself, in general, I think the willingness to dig down and look at the internal struggles–to really try and enlist help to peel back the layers and the "why" behind these sabotaging behaviors–is a very important step.  To take pride in the "excellent fitness" moments.  To focus on those? Also, a huge step.
At the same time, I am desperate to figure out the self-sabotaging behaviors. To unlock them.  To stop them. Or to at least recognize the causes and the whys… right now, I just see the results of waking up from a zombie state where I have eaten the entire pantry.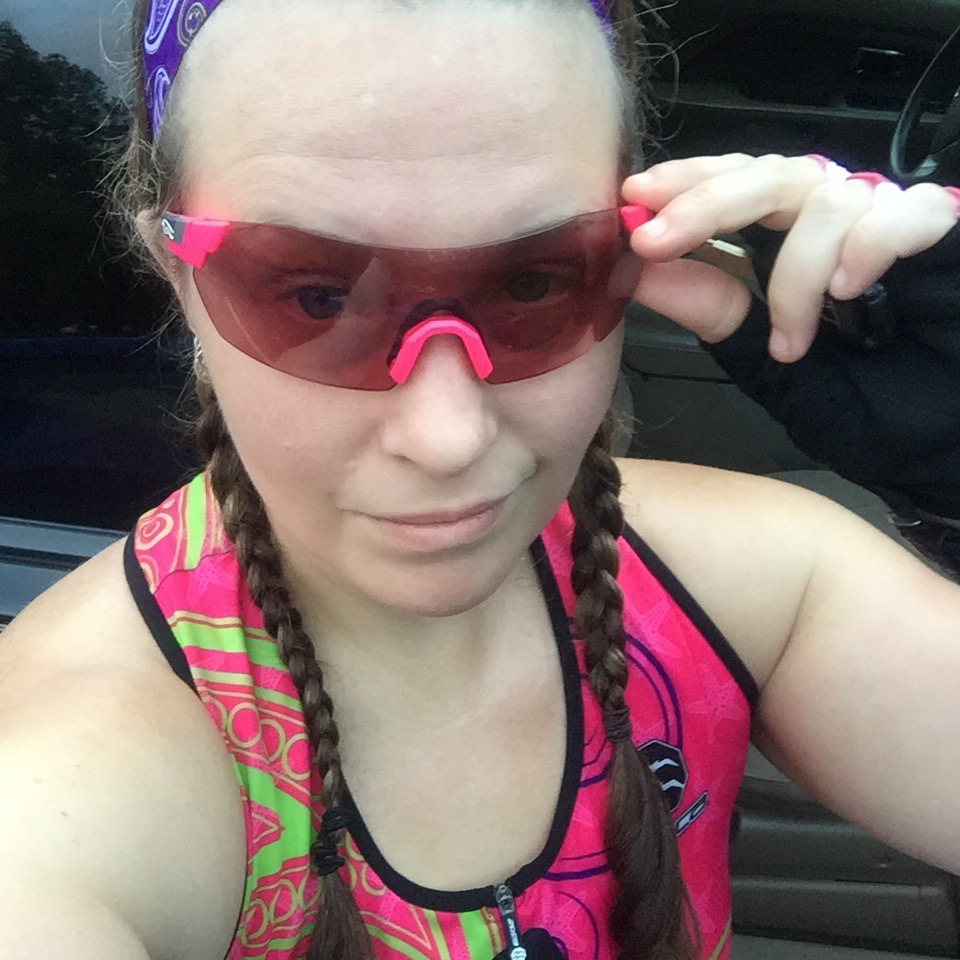 And for those of you who have all your issues figured out, I am envious.  [And also, happy for you.] But remember that just because you are at peace, that doesn't mean you necessarily fought the same battles as that "lazy" and "slack" and "useless" "fat" person you know.
Be nice, be kind, be welcoming, be compassionate, be understanding.
Accept your friends and co-workers and fellow triathletes as they are, and as they show up to the start line, and as they slog through the finish. That is their special moment of ownership. You never know what rocking that Spandex may do for them. A finish line could be that one little clue that cracks open years and years of internal torment for them.
I pray, on a regular basis, that one of these days a finish line will do it for me.
I fight more battles inside my own head than can possibly be sane or healthy.
But I keep going.  No matter what.  I just keep moving forward, in hopes to find the one blessed finish line… where it all becomes clear and makes sense to me.