The giveaway in this post is sponsored content.
… And sometimes you're a Viking Warrior Princess.
Wha???
Last week the Expert and I managed a one-night getaway to the mountains of North Georgia.
I booked a massage and was feeling long overdue for some relaxation.
The tiniest, sweetest little lady came out into the spa and introduced herself as the massage therapist. She was great. Until…. about halfway through the massage, she said the weirdest thing to me.
"You know what, honey?" with her hand digging deep into my quad, "You remind me so much of a Viking Warrior Princess!"
Uhhhhhh…..
I wasn't sure whether to be mad, offended, or both (or neither).  Then I realized that I didn't really know much about Viking Warrior Princesses…
Viking sounded omnious.
Warrior sounded cool. And tough.
And Princess, well, that can be taken either way.
I kind of laughed and said, "Oh okay…"
She said, "I just love that show."
I had no idea what she was talking about, so I said, "Oh yes." (Nods.)
So after the massage, I told the Expert about it, "And then the woman called me a Viking Warrior Princess! And and—"
The Expert then furiously Googled the show "The Vikings" in Google Images, and shoved his phone in my face with this:
Photo Credit
Oh.
Well, alrighty then. I am going to go with his definition of Viking Warrior Princess–not the one that was in my head.
 The really funny thing, though?
I looked and looked all over Google and found nothing but hot-looking tough chicks with a search of Viking Warrior Princess.  
So in the weirdest way imaginable, I was paid a pretty high compliment in a very vulnerable (nekkid) situation.  So I am going to go with the idea that Viking Warrior Princess means super hot looking tough chick.  And I will, for once in my life, take a compliment… no matter how strange it appeared at the outset.  🙂
With 103 days until Ironman Lake Placid, I will begin seriously channeling my inner Viking Warrior Princess.
Wahoo!
Happy Monday, ya'll.  And happy 60th birthday, Mom!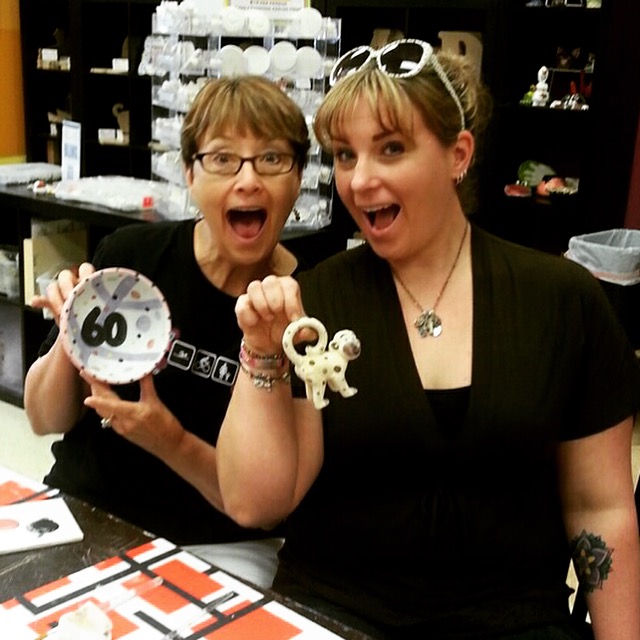 Oh, and here's a little giveaway.
TWELVE winners of goggles from Roka Sports. Go share the love for SBM and Roka to get your chance to win. You can get multiple entries to win by Tweeting every day. 🙂