Spotlight for this week is on SBMAT Ambassador, Leslie Livingstone, who I simply adore. She is also uber talented, designing the super-cute 2015 SBM tech shirts for this season.  Leslie is one of the sweetest, most caring individuals I have ever "met" and I am proud to have her be a part of our Ambassador Team.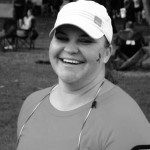 Leslie Livingstone
City/State: Seattle, WA
Age Group: 35-39
Biggest Inspiration:  Well… besides Swim Bike Mom,  my biggest inspiration is my mother.  In 2000, she was in a wheelchair due to a neck injury, and with time, diet change, and the determination to fight back in 2015 she will be completing her first marathon.  She taught me young to never give up, dig in, and get it done.  We are survivors.
Scary 2015 Goal: My Scary Goal for 2015 is to have a HEALTHY triathlon season. I have raced 2 seasons both injured and 2014 was the worst with a femoral neck stress fracture.  My focus for 2015 is to have solid, uninjured short course season.  My coach is encouraging me to shoot for a 70.3 in 2015, but that is terrifying to me today.  Racing injured for so long has made me gun shy to tackle such a big goal so soon.  Stay tuned, you never know what is going to happen.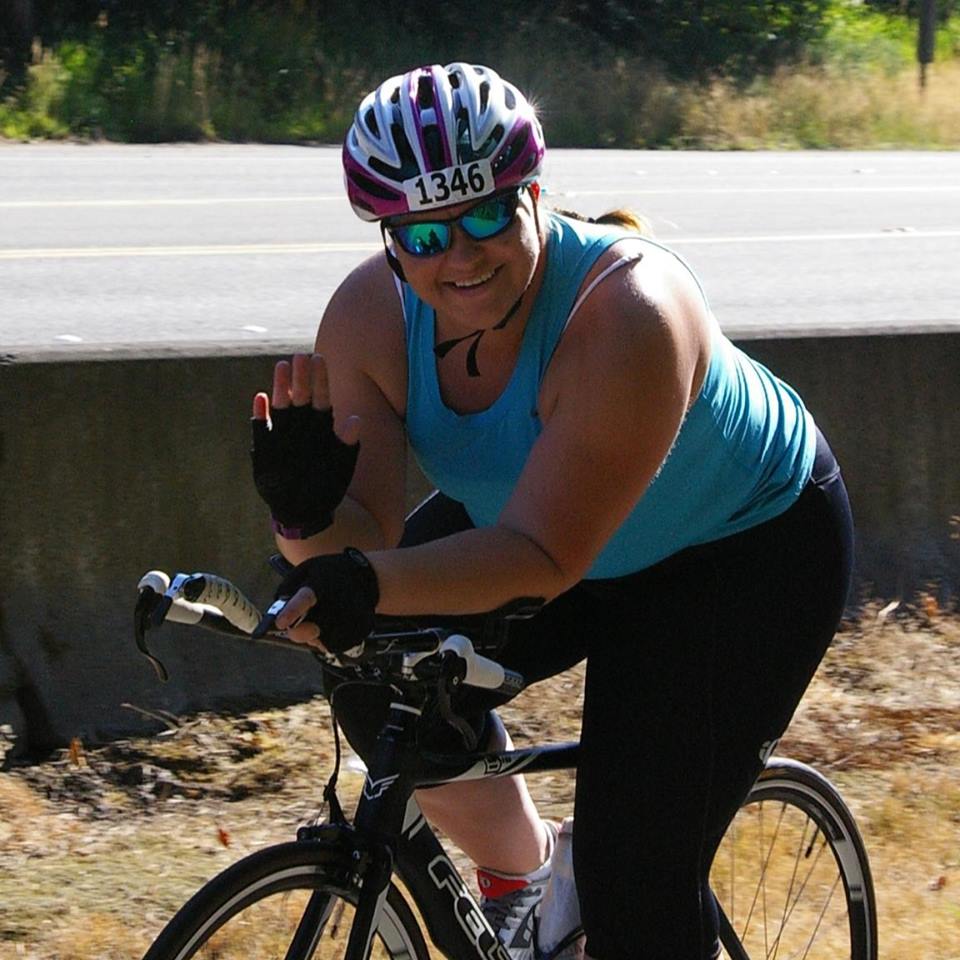 How Triathlon Changed Me:  3 years ago I woke up 300 pounds, diabetic, and depressed. I was in the middle of a nasty divorce after a failed 15 year marriage, and felt I had nowhere to turn. A friend convinced me to run a 5K. I trained and over-trained for 5 months for the first Iron Girl Seattle ( 5k ) and in the process of signing up, I saw that in other cities they had a sprint triathlon. I always felt that triathlon was out of my reach because I refused to run, growing up a competitive swimmer, I knew I could swim, really anyone can bike, and I just finished a 5K. I got the bug.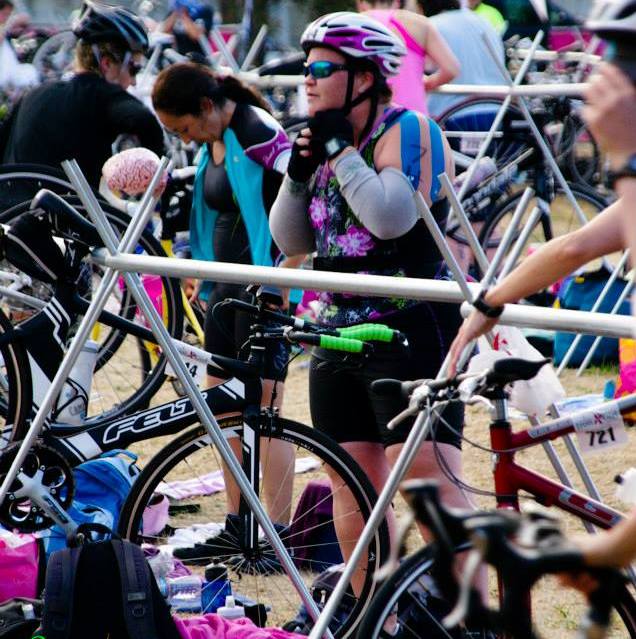 I finished my first triathlon June 8, 2013. Crossing the finish line of that first race, Stronger emotionally, physically, 70# lighter. I finally knew who I was. I worked to conquer the demons in my head, the demons that said I wasn't good enough. The voices that said I was worthless. I crossed that finish line and I cried, I cried so hard, I looked to the sky and said I am worthy, I am a triathlete. I found myself in the journey. I have learned to establish positive boundaries, both for others, and for myself. That I am worth the time and the effort being put out. Triathlon will always be a part of me. It is the first thing I started and finished on my own, for ME…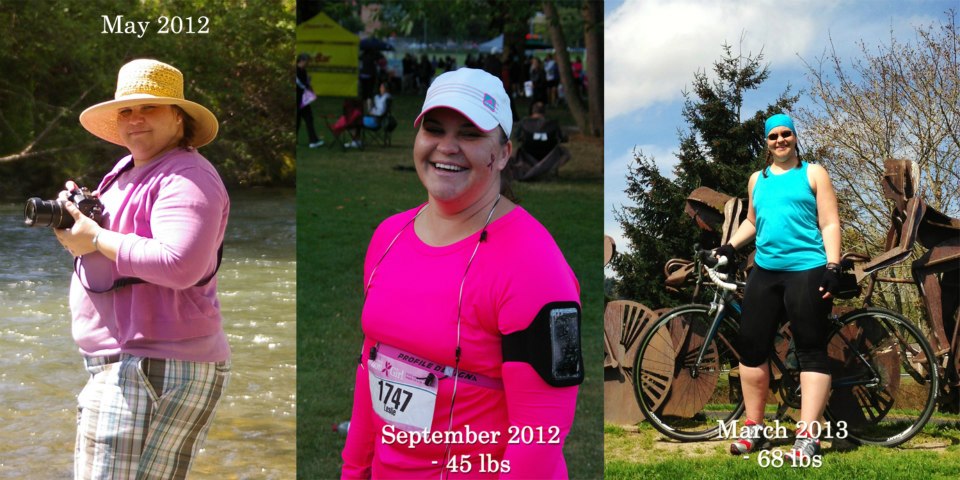 Favorite Piece of Gear: Hands down, my Headsweats visor.  Never work out without one.
I Race For:  ME!!!!  I have spent so much of my life doing for others, that I forgot who I was.  Racing has given me the opportunity to put in the work,  show up, and finish what I started.
How I Pay It Forward : My honey and I have formed a charity riding team.  We ride STP (Seattle to Portland ) annually to raise money and awareness for a local cycling club who gives inner city kids the opportunity to earn a bike.  This club gives these children freedom, transportation, and a group of friends who are a positive influence.  They learn discipline, how to support, uplift each other and work as a team.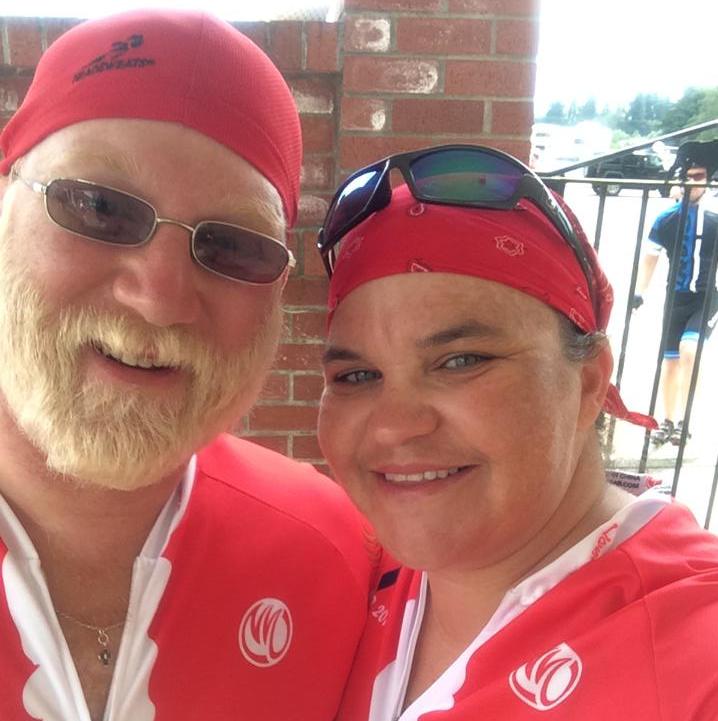 What Else You Should Know About Me:   I am a mother / stepmother of 4 ages 11, 15, 17, and 21.   The boyfriend and I have been together for 4 years, and are as happy as the day we met.  Our 11 year old finally learned to ride her bike this year, and is so excited and passionate about cycling she is considering STP ( Seattle to Portland ) 2016. My amazing 15,  17,  21 year olds are a drummer, senior in high school, and a Music Major. My children make me proud every day.  I am a better person because of them.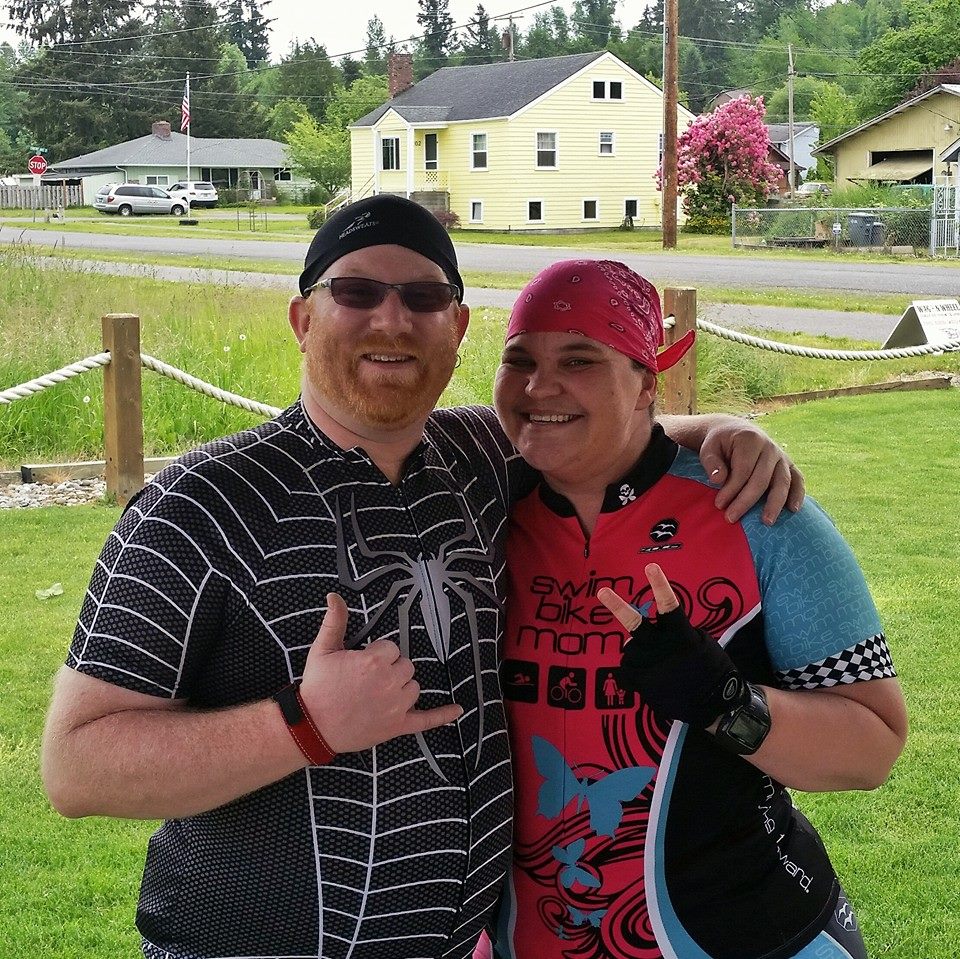 I am a mentor and admin of Swim Bike Food, and a paleo athlete. I am a strong swimmer and cyclist, but I am a turtle runner.  I am injury-prone, because I think I am Wonder Woman and push my body to hard.  I hired a coach this year, it has been an adjustment to "LET GO" of the reigns and trust someone else with my training.  I am so excited for 2015 and I look forward to an amazing triathlon season.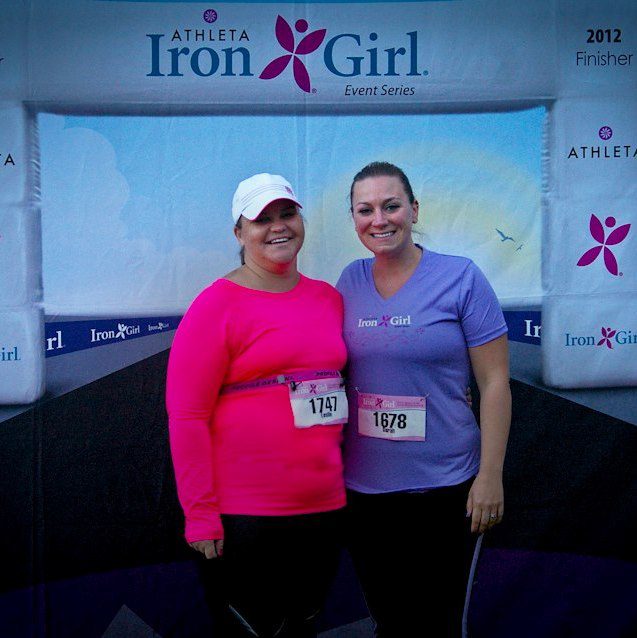 How to Follow Me:
Twitter:  https://twitter.com/StonePhoenix75
Instagram: http://instagram.com/lliving75#