I woke up in the middle of the night on Monday with stomach pains again.  The girl child has been sick, so I went downstairs to get her some medicine and a giant wave of nausea swept over me.
I called out to the Expert, "Ummmm… you're gonna need to come get this Benedryl for Stella, 'cause I'm about to pass out."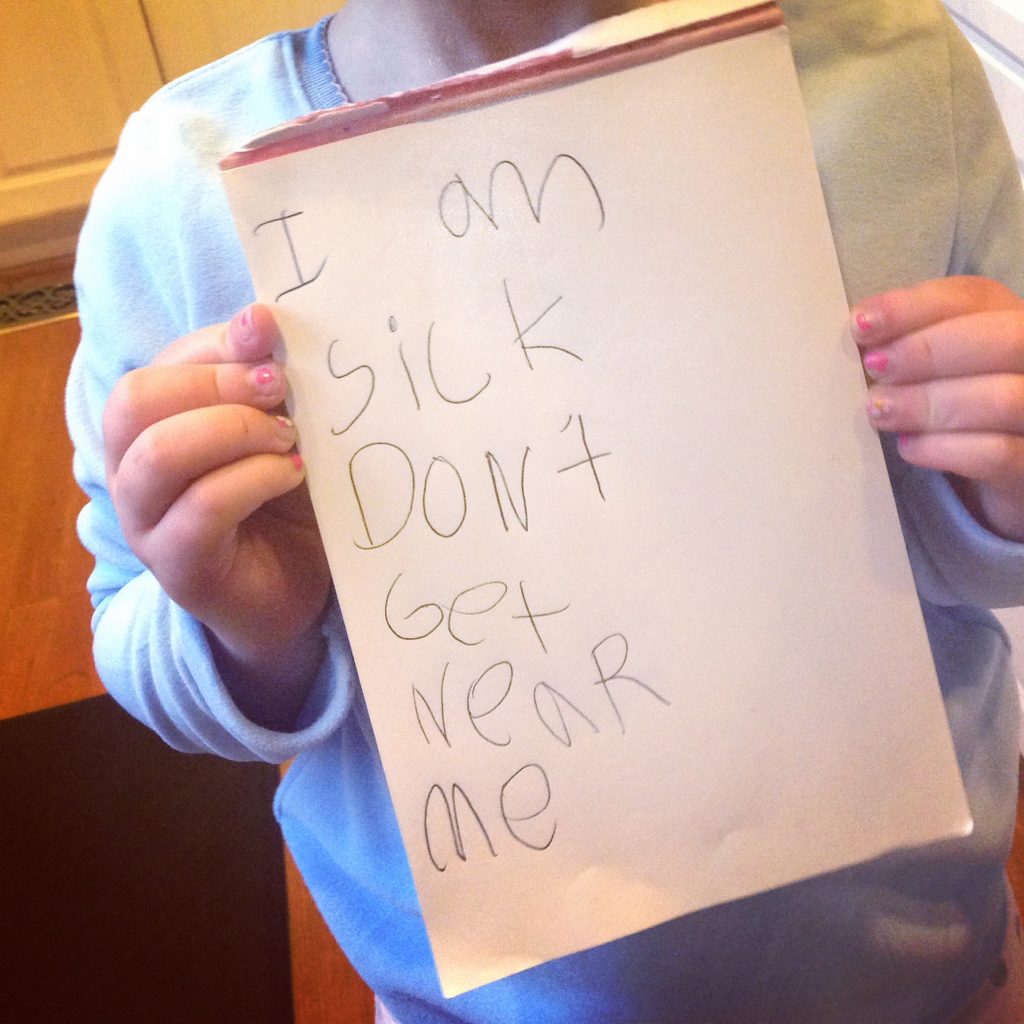 Fun fact about me! Whenever I have severe pain (unrelated to triathlon 🙂 ), I usually pass out.  I go out for about 10 seconds, then I come to, and I am okay.  My body says, "This hurts. Time out!"  And then, "Okay, I'm back."
The Expert and I have been together long enough that, now, when we are in public if something happens, and I say, "I'm gonna pass out," he just says, "Lean into me."  And then we have the episode and I am done.  Bizarre.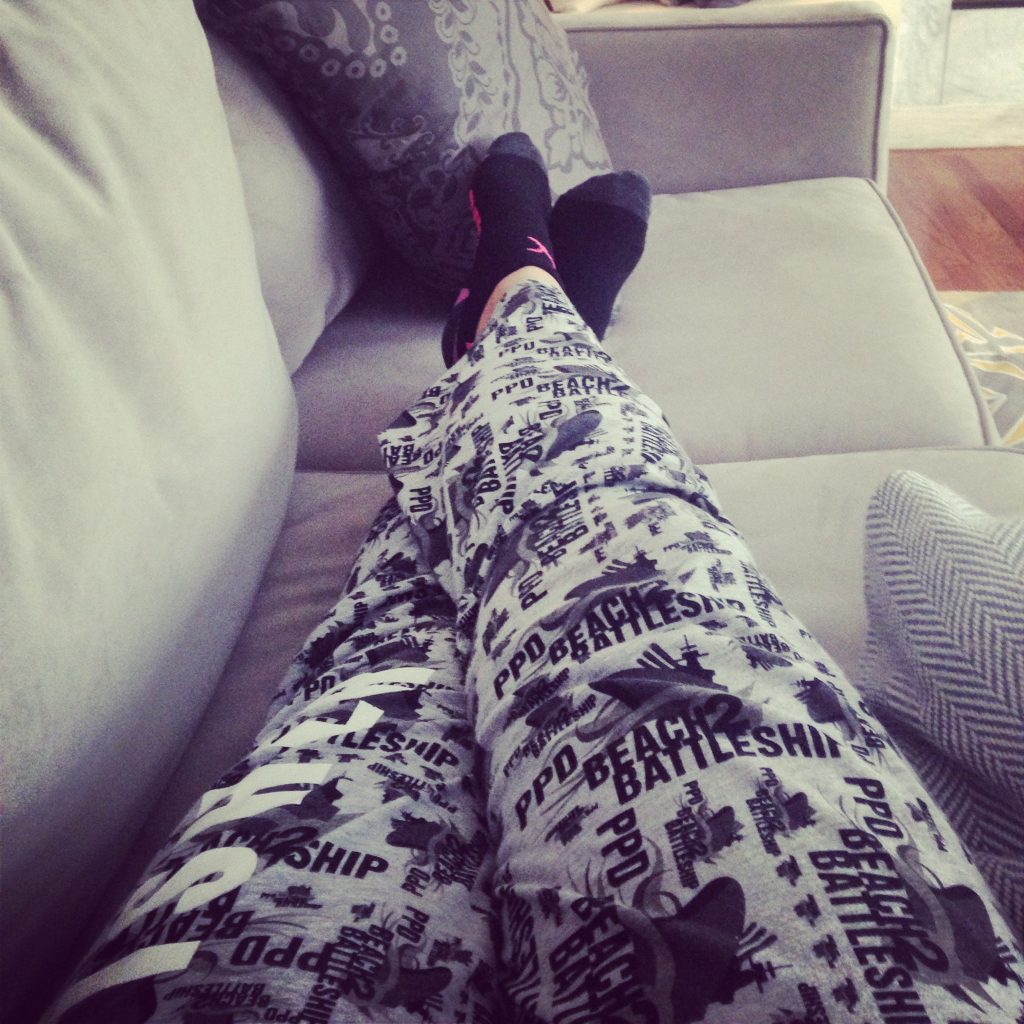 Now, this isn't that often.  I can count the number of times on my hands. [But I am out of hands now, actually.]  The last time was when I broke my foot.  We had gone out to eat, and I stood up and accidentally put weight on it.  Ow.  We go outside and I say, "I have to sit down." The Expert goes, "Lean into me."  And I was out.  Then I was back. And we went home.
So anyway, when I thought I was going to pass out on Monday due to the stomach pain, I promptly put my butt in a chair and waited for the Expert.  #SheLearns
Turns out I'm in the middle of another diverticulits flare-up.  Which sucks, because the doctor said, "As long as we can keep your flare-ups to 2-3 a year, then I won't be concerned and you won't need surgery." This is two in one month.  Not great.  Still, I'm hoping the culprit was some food choices, and I can manage it that way.
But it is yet another setback in my training.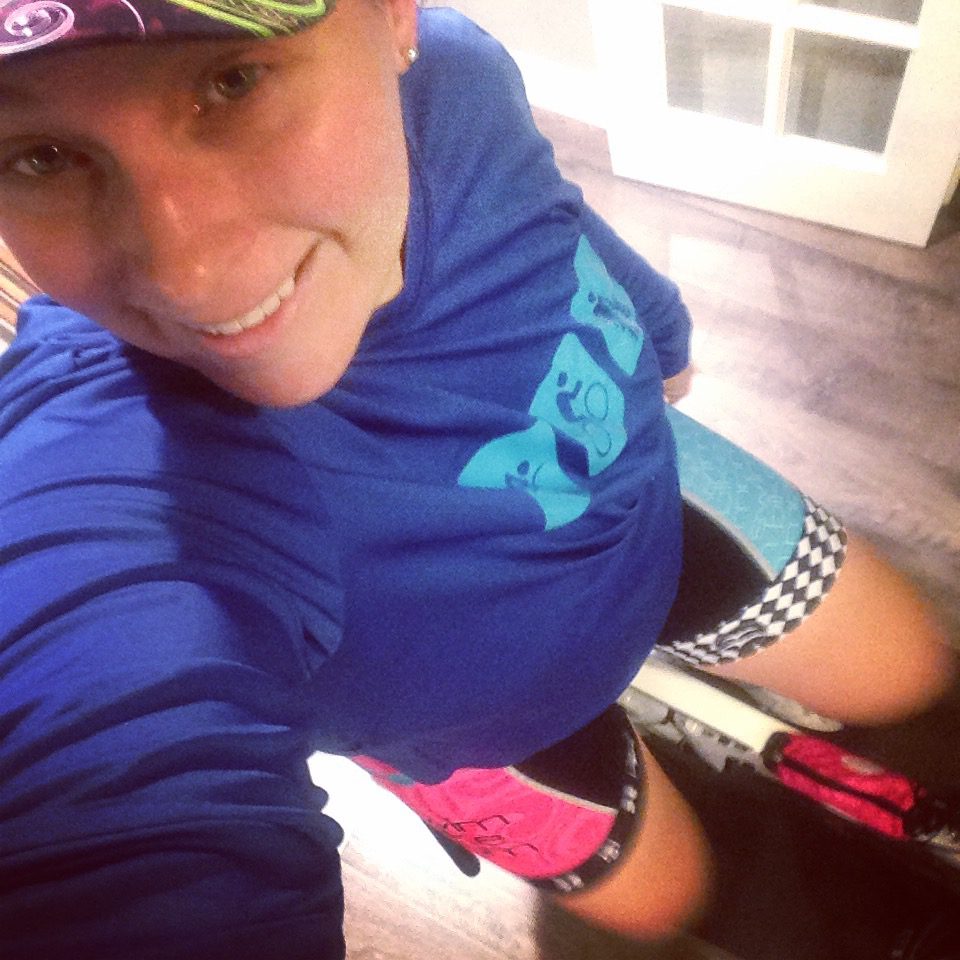 I was finally out of the rut and post-140.6 blues.  I had strung together several workouts, and then BAM! this.
I don't know much, but this woman knows alllll about setbacks.  I am literally the epitome of one step forward, two steps back most of the time. Actually, it's more like three steps forward, two steps back, one step forward, two steps back.  In that, I do make progress in all things. Just at the speed of turtle.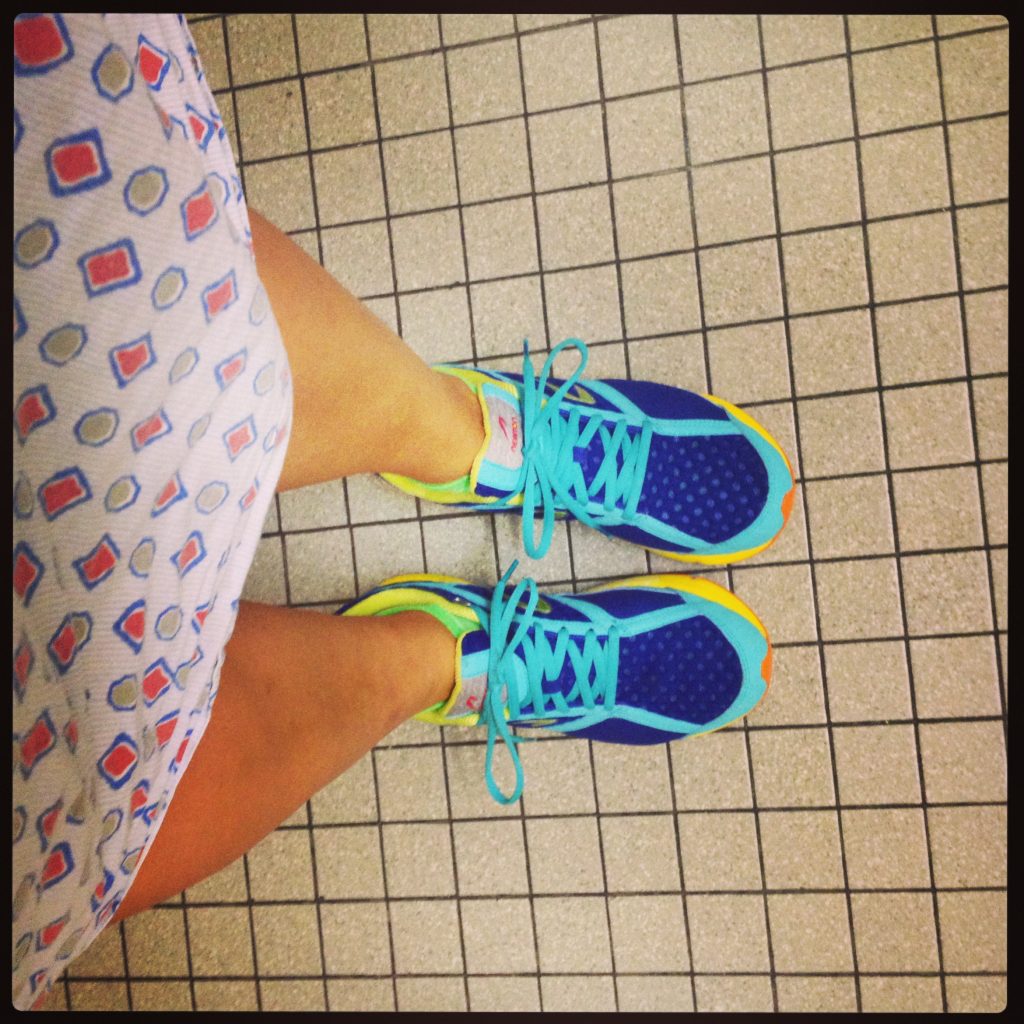 For those of you who haven't been with Swim Bike Mom long… here's a medley of highlights with my major setbacks.  Just to name a few. Seriously.
So those people who train an entire season, injury-free with perfect races?  That's not me. (And really, I don't think it's everyone.  Anyone that has had a perfect season? Well, if I was them, I'd be holding my breath, because… okay, well, I'm a bit of a pessimist too, which doesn't help things. ) Carry on.
So, I am a klutz and a mess and I carry my story of "I'm a klutz, perfection is not in the cards for me" around like a sign. I think that I am meant to have a catastrophe and rise above it, just as hot of a mess as before.  It's my Sisyphean task to travel through life this way.
I have decided that 2015 is going to be the year that I break a few cycles— my "I'm a disaster" cycle being one of them.  I'm not sure HOW,  mind you… but the first step to doing anything is making a decision.  At least that's the line I put forth in my book and it seems to have served us well, eh?  Yes. Yes.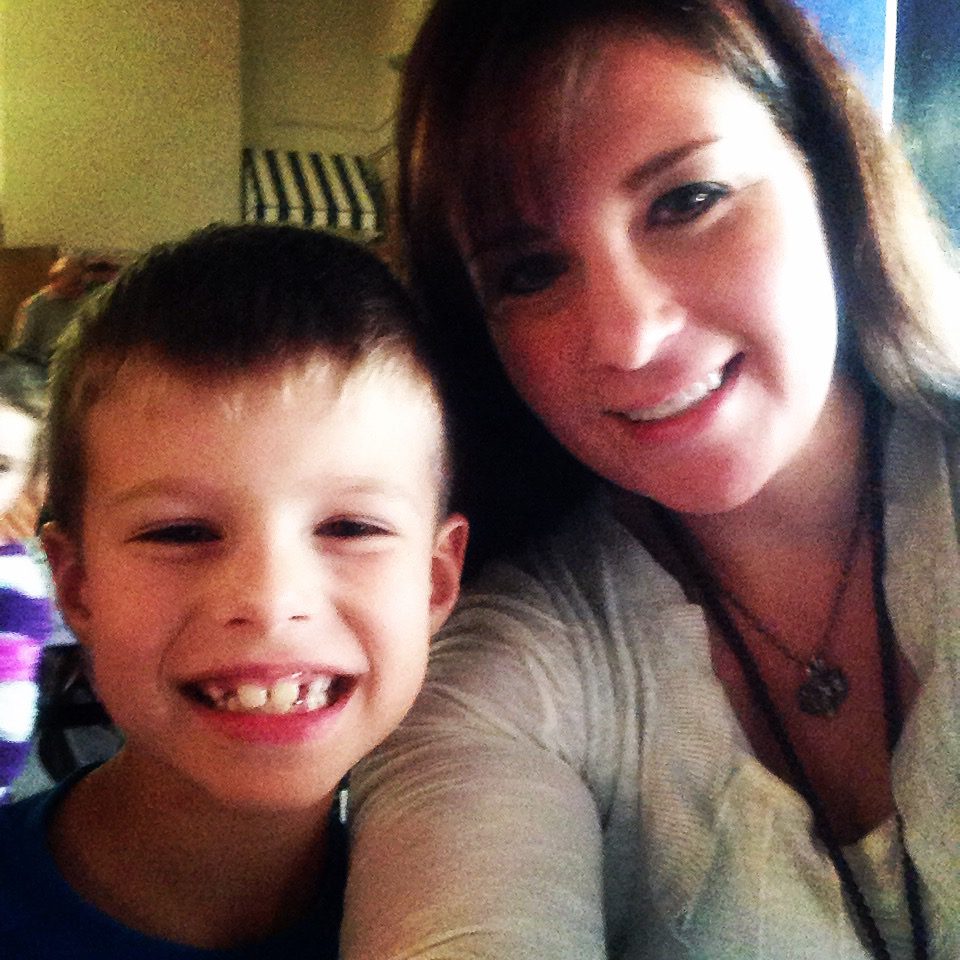 From the Tri-Fecta group on Facebook, I have learned that lots of us are experiencing all sorts of setbacks lately.  So seeing as how I am the Princess of Setbacks  (I use the term "the Queen" ever so carefully now)… I thought I would write a few words on set-backs.
Tips for Dealing with a Setback
1.  Recognize the setback for exactly what it is.  
A setback is just a step back.  A broken bone or injury is not the end of the world.  At the time of the injury, the sky is certainly falling.  But, after a bit, you learn that this too shall pass.
2. Be patient.
Even when the storm has passed, there's the damage from it.  The storm may be gone, but the terror may remain. Be patient and trust that the damage will, too, be healed.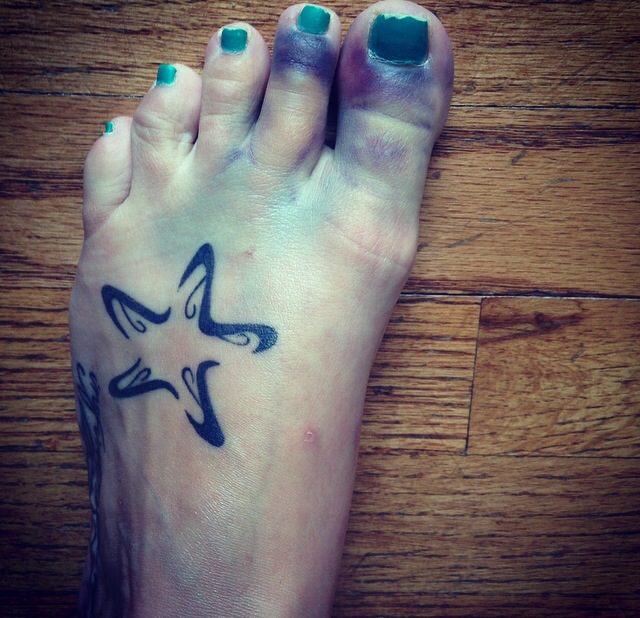 3. Find a way around it.
During the setback, do what you can… with what you have.  When I broke my foot, I swam with a pull buoy.  I did lots of shoulder presses.  I did core work.  Once I could put pressure on the boot, I went to spin class.  You do the best with what you have, and wait on the healing.  No matter what kind of healing it may be.
4. Stay positive.
Sometimes the setback isn't injury, but a major life crisis like job loss or death or illness.  When the setback is something that impacts your ability to get out of bed in the morning, take the time to breathe and grieve and emotionally deal with the situation.  Then, in the darkest of moments, try to peek out of the covers and see the light of day.  Just take a peek and lean towards a positive thought.  The more of these you can string together—the more real the positivity becomes.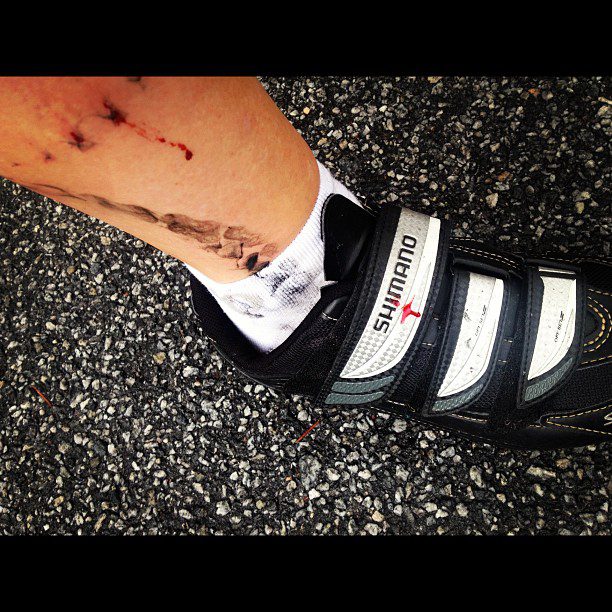 5. Be an example.
When others see you overcome obstacles, they are inspired to do the same.  Pull up those bootstraps and make others say, "If she can overcome ____, then I can overcome ___."  That's called community, and that's how we help each other.  There is no shame in admitting your setbacks, making them public.  Success is lovely.  But when someone does nothing but brag about their successes with an "I am awesome and I earned this" attitude… well, that is alienating to about 99% of the world.
Of course, take great joy in your successes… but be humble.  Realize that you are always one nice fall down the stairs from being crowned a Swim Bike Klutz.
And I always loved this one:
Heh heh.
Well, if I don't talk to y'all before tomorrow…  Have a wonderful Thanksgiving.  I am THANKFUL for all of you.
xo.