Big training week just happened, and I appear to be somewhat on a recovery week, since I only have 6 hours of training on my schedule. With the Expert traveling to Canada this week for work, I am grateful to Coach Brett for the recovery.
A little midday half marathon on Thursday.  Ran into pro triathlete, Haley Chura, and photobombed my own shot.  She's the nicest person, truly.  Just love her.  I mean, how many professionals would slow their run and remove an ear bud for a quick chat?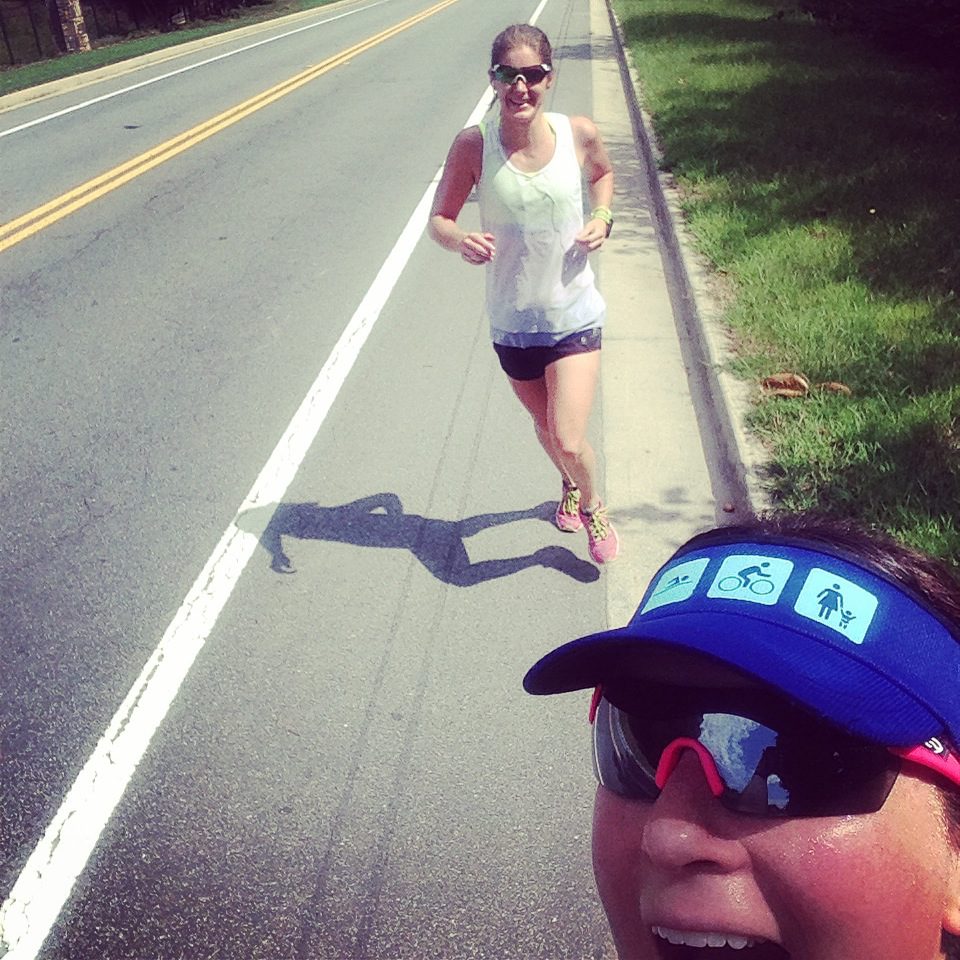 Zooooooom, too.  Super zoom.
Enjoyed this little delight when I returned home in the evening too. My poor piggies are still killing me.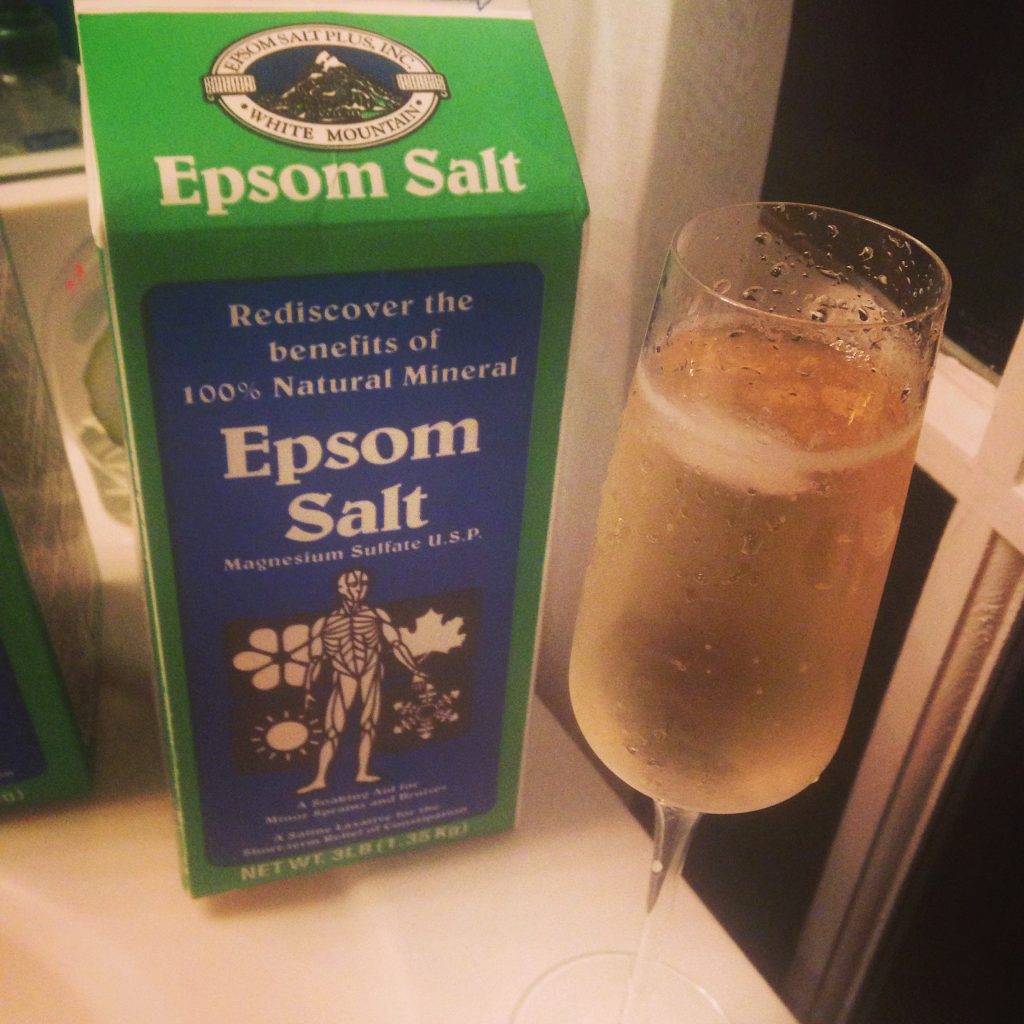 No time to whine.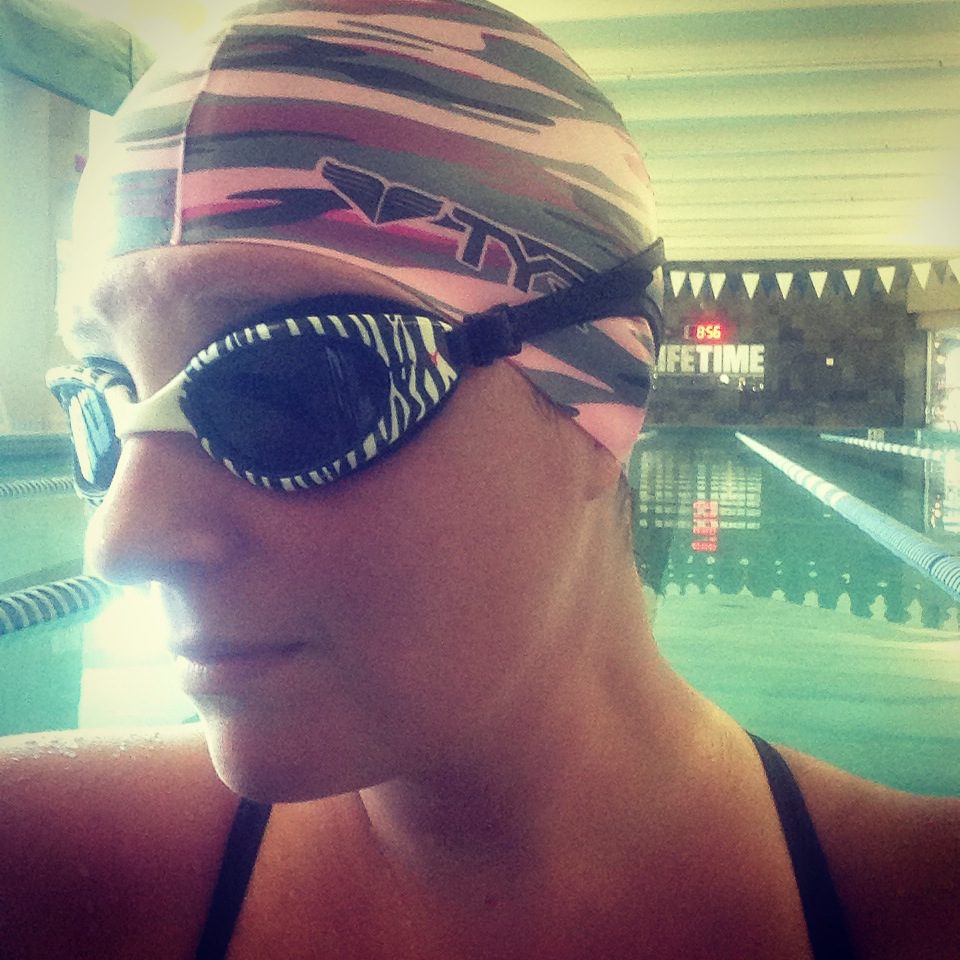 Check out the amazing new swim cap from my girl, ZM… matches Andie the Bike! 4000 meters on Sunday.
But first, Saturday was time to ride!  I took to the hills for my final century ride before Beach 2 Battleship, in 31 days. The Beautiful Backroads Century in Cartersville, Georgia (at the Budweiser plant!) marked my third Saturday riding 100+ miles, and my second 100 miles riding a century without Yoda… totally solo.
Was like the mothership (the beer plant), but then the mothership actually landed.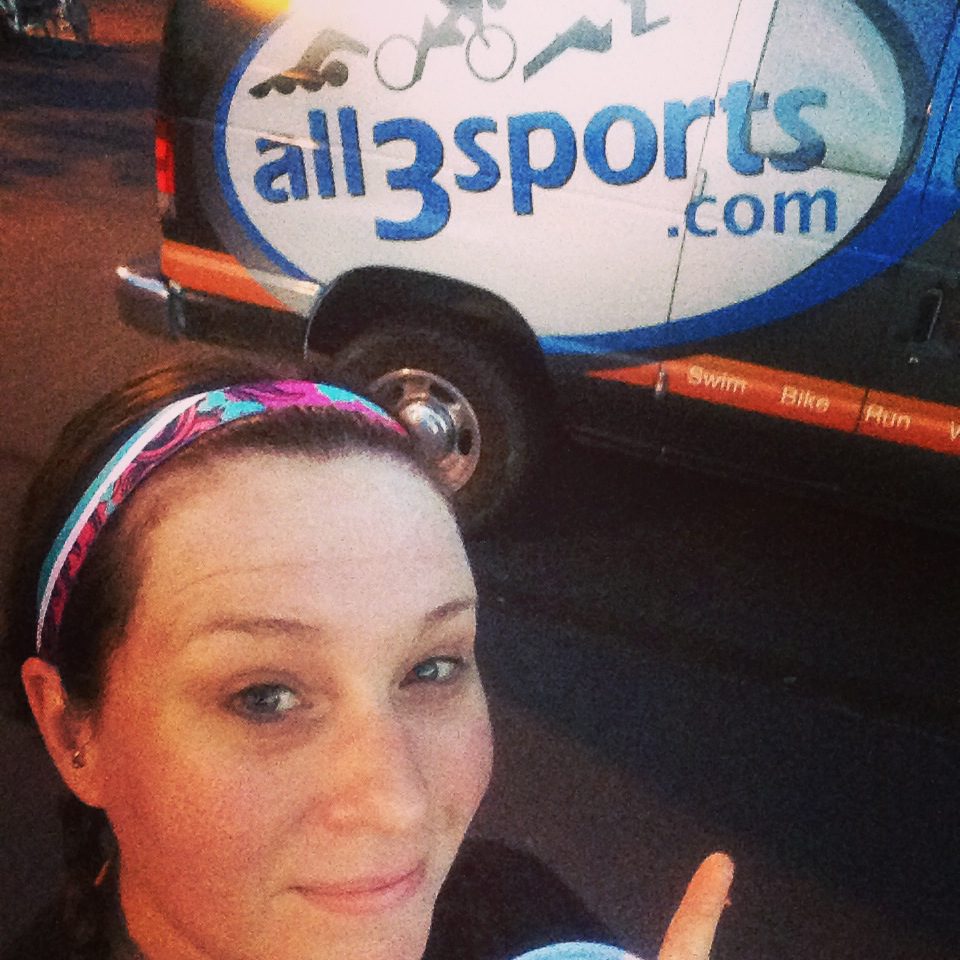 Last weekend's ride in Albany was mostly flat.
This weekend…. well, was not.  (I know I am the Princess of the Selfie shot, but this post is particularly bad.  That's what happens when ya ride alone in a crowd. 🙂  )

I distinctly remember that puppy from Mile 57 – 60.  Like the Big Sister, but meaner and longer.
Up and down, up and down. Up up up and down.
I had a great ride, though.  Finishing up 105 miles in around 6:28, which considering the terrain, I will gladly accept.  Last weekend, was about 40 minutes faster… but several thousand  feet flatter.
I started the ride about 15 minutes before the mass start of approximately 1,600 cyclists. I wasn't feeling like a mass start with that many people. I like to look at the scenery and pick my next house on rides.  This one!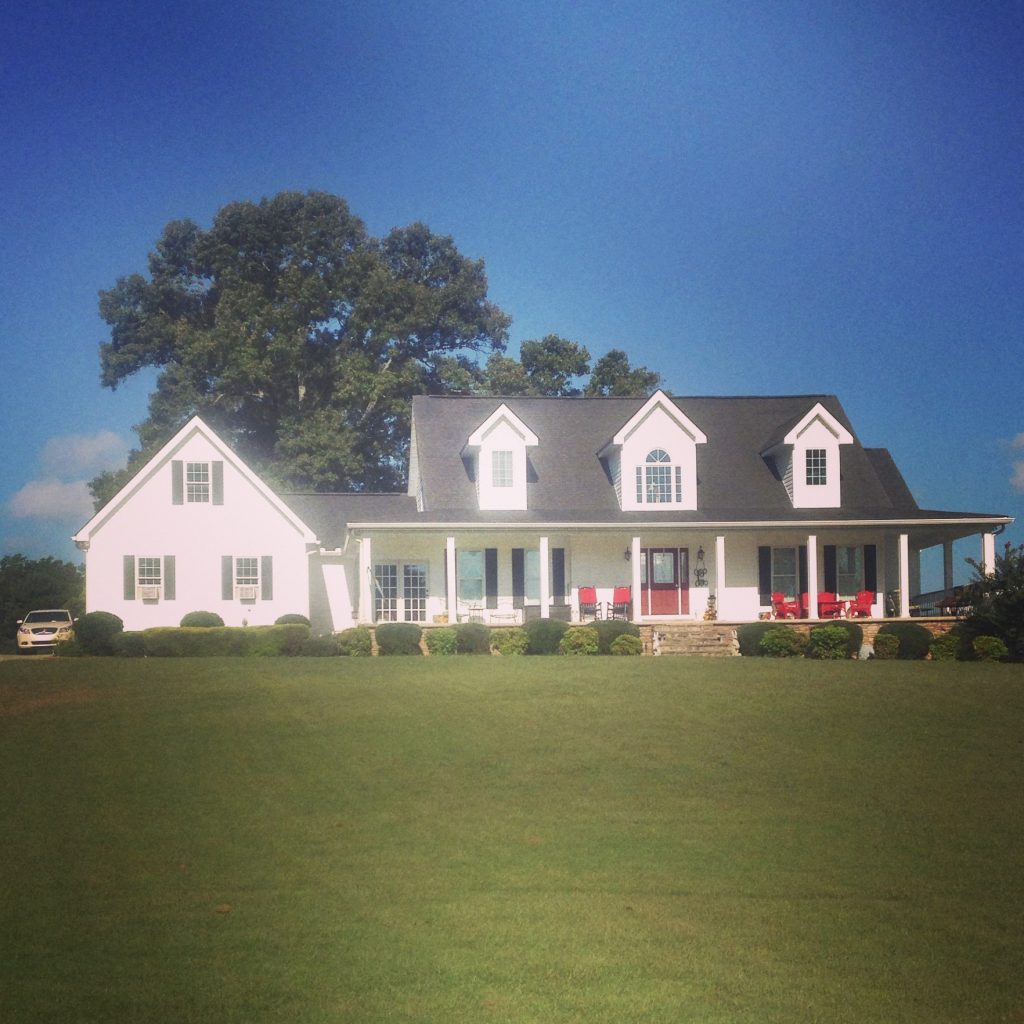 Plus, I was on a time trial (TT or tri) bike–and that's bad etiquette to ride in a pace line or do mass starts on a tri bike. Technically.  (Though we tri folks do it all the time. I am thinking the cycling community is getting used to us–so long as we are behaving well and following etiquette in return–not riding aero, staying upright in groups, not pace-lining in aero, being smiley, and having a hot pink bike.)
So I had a fifteen minute lead ahead of the others.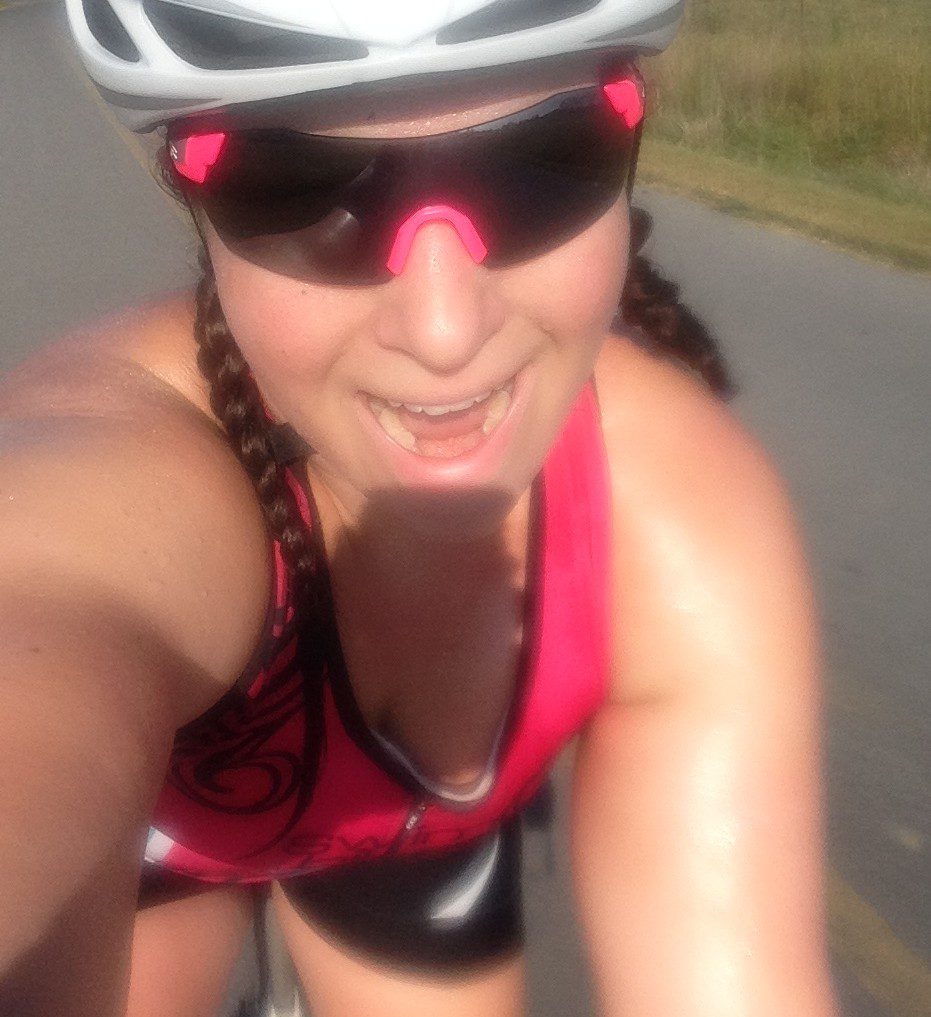 Meaning about one hour later, the "peleton" caught me.  Whoooooosh whooooosh whooosh, whooooosh whooosh whooooosh whooosh whooooosh whooosh whooooosh whooosh …they flew past.  A pack of about 150 bikes.
But not before the one cyclist in the lead shouted, "HEYYYYY Meredith!"
And there he went, with 149 bikes behind him…Sean Schnur (@seans4d), hubby to the fabulous owner of All3Sports (@All3Chick), shouted as he flew past.  [Sean finished first place AG (non-pro) at Ironman CDA this year. Yeah, he's a little speedy.]
I really enjoyed this ride.  Excellent sag stops. Lots of beautiful backroads–true to its name.
I fueled as I plan for race day, and felt great.
(All my Swim Bike Foodies, avert your eyes… I'll be back in 32 days).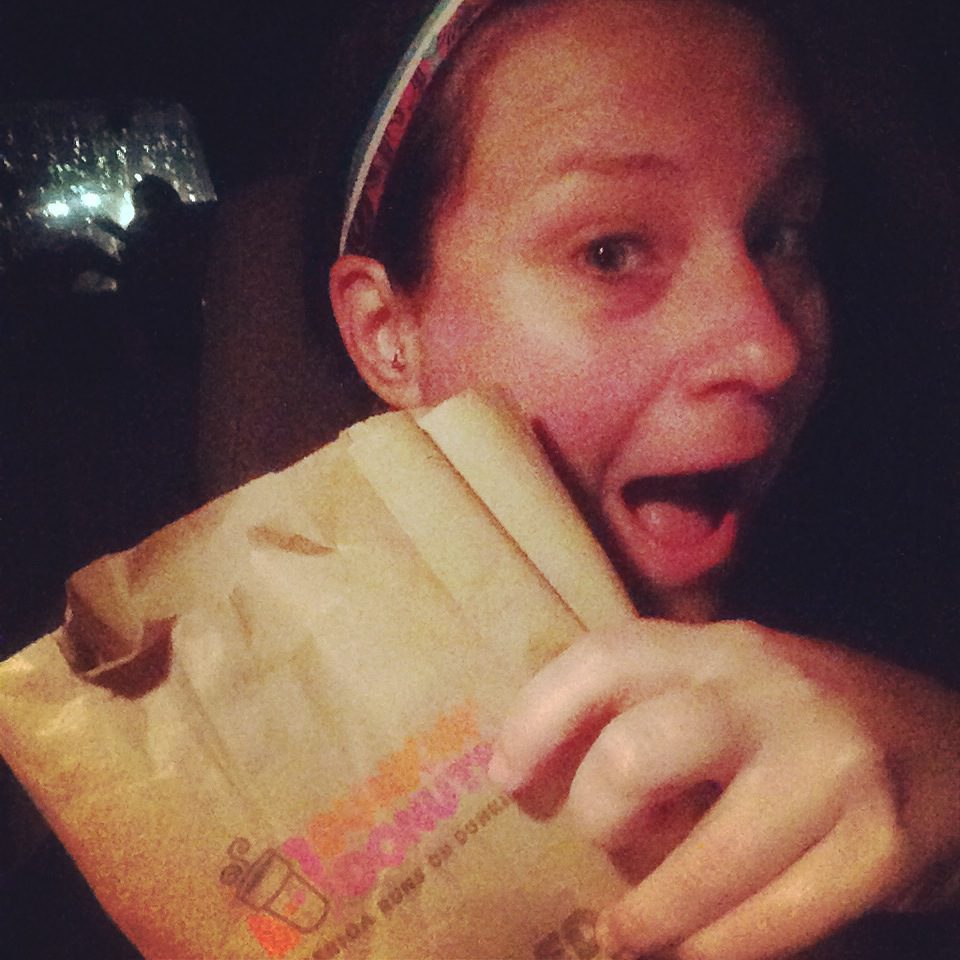 Breakfast
8-12 Blueberry Munchkins from Dunkin Donuts. (I'm not kidding).
Large coffee with light cream.
Ride
1 bottle (4 scoops) of Tailwind Nutrition (450 calories) mixed with water every two hours. (3 bottles = 1350 calories)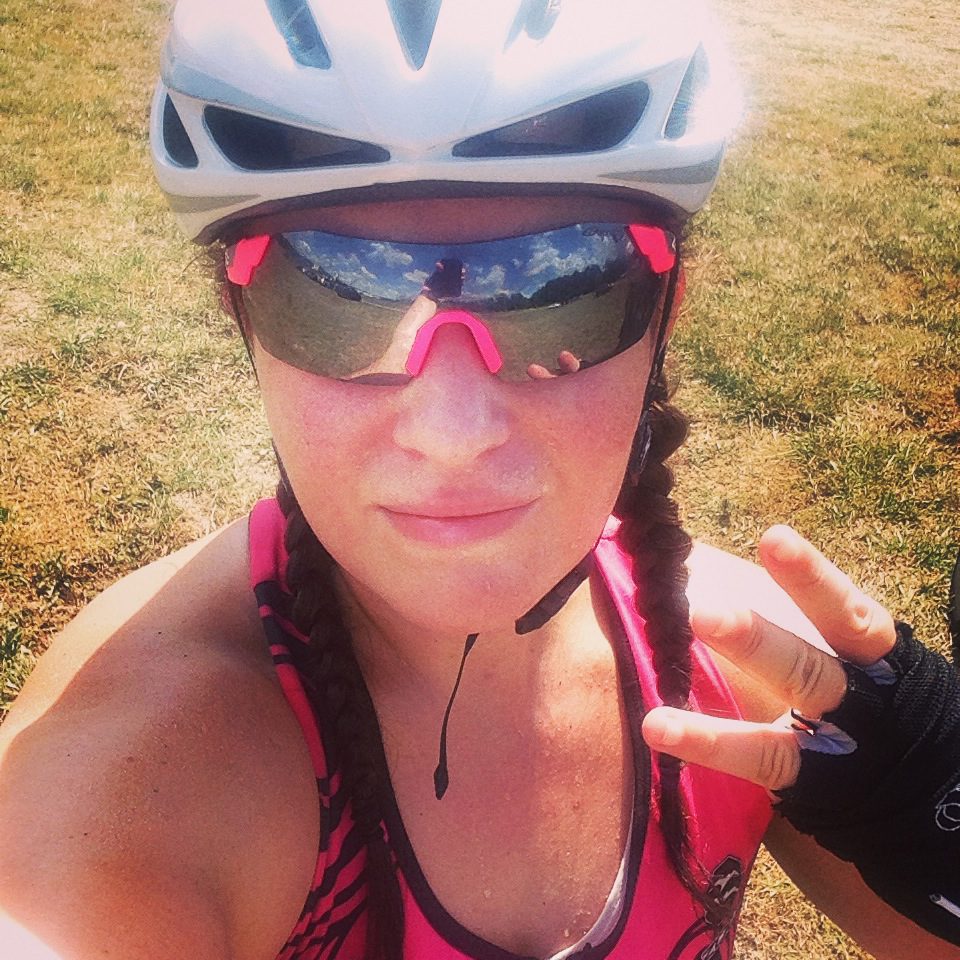 1 Huma Gel per hour, first three hours only (300 calories)
1 bottle of plain water per two hours, plus Klean Electrolytes tabs (4-6 entire ride)
Rice Krispies Treats
Yes. Rice Krispies. This has been tested on all three rides, and is now officially part of my nutrition plan.
Starting hour 3, in addition to Tailwind, I have inhaled a Rice Krispies Treat (150 calories) one every hour for the rest of the ride (total of 300-450).
Additionally, I have grabbed bananas–which are always readily available on race course, so I'll throw those in too on race day (200 calories)
Nutrition Total = 375 calories per hour = Perfecto.
Scurried home from the ride, walked in the door by 3:45!  Boom!  Check out the sunburn.
Snuggled with the kiddos a bit. Dozed with the girl child, and then headed out for date night.
[I never would have been able to walk, let alone go out for a date after 105 miles last year, so that's the proof of improvement.]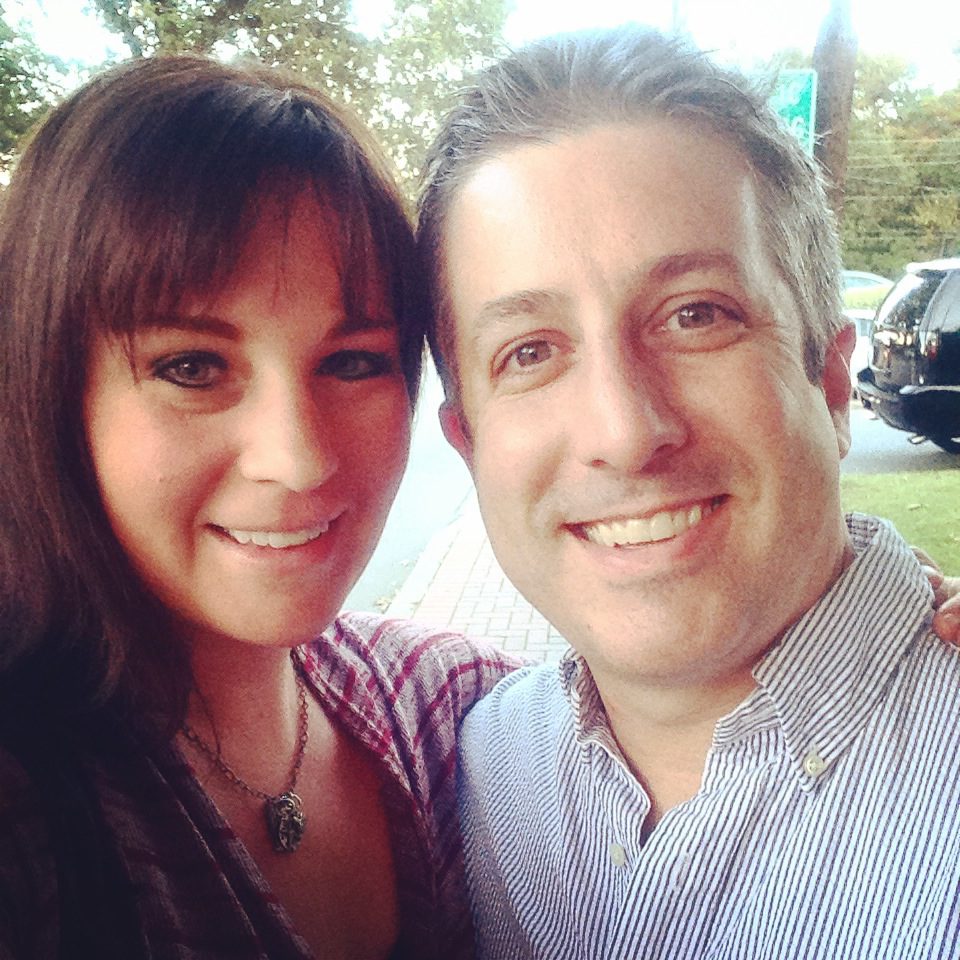 Although I think the beer went to my head a little faster. 🙂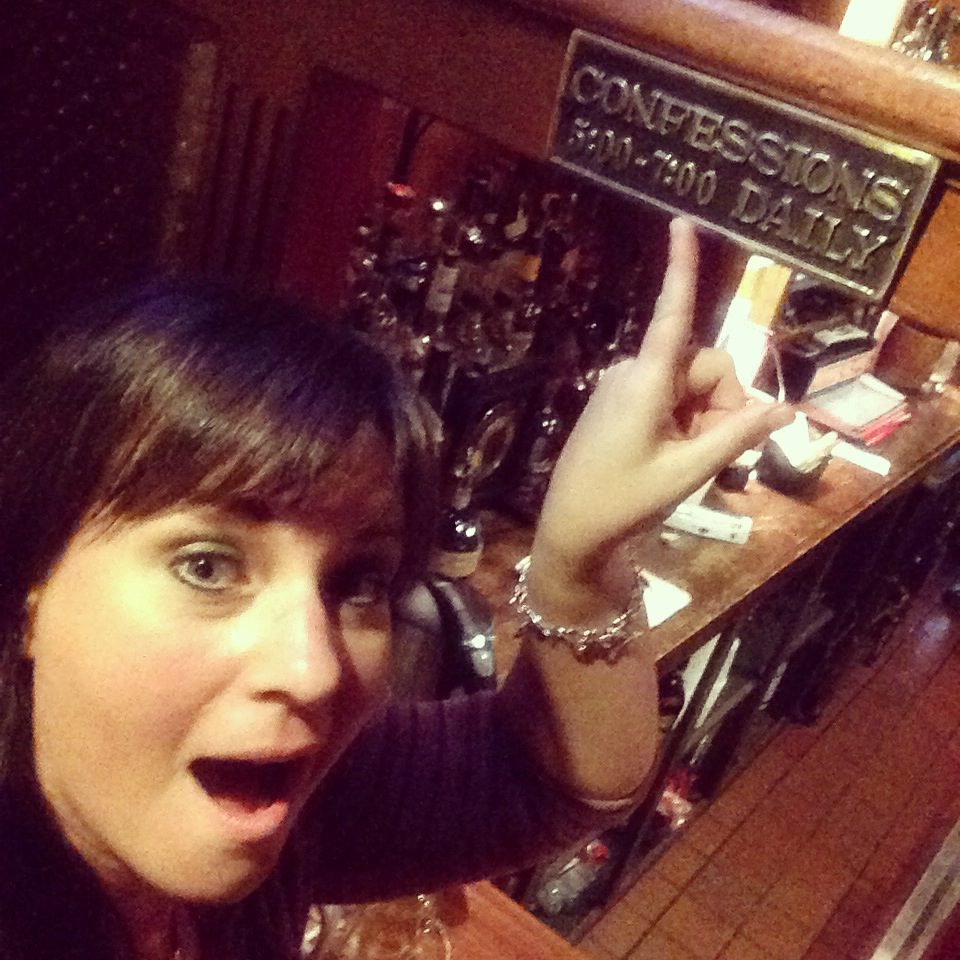 Happy Monday, friends. 🙂