I came across this BEAUTIFUL photo from one of our own Swim Bike Moms. Her husband snapped it after one of her races. And of course, you know I love to put quotes on photos—-and voila! —a poster!
To me, the photo just embodied SO much of the "why" behind tri-ing moms and dads.  We do it, yes, because it's an amazing way to feel proud of ourselves, to be healthy, and to be competitive.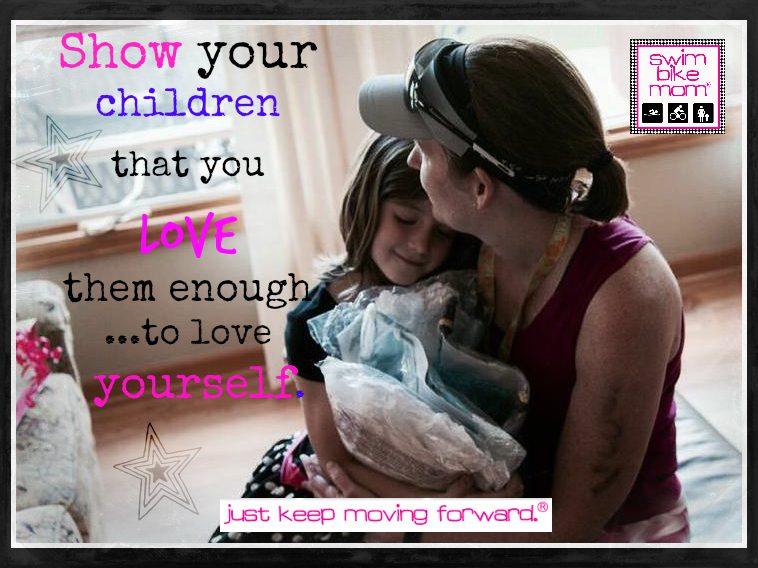 But there's also a bigger reason.  The kiddos are watching.  We should never underestimate the example that we are setting for our children.
What we do matters.  Triathlon does matter.
What the kids see at races and during our times on the treadmill or the bike trainer is something they will remember–and will likely imitate.  By taking care of ourselves and loving ourselves, we are showing them so many great things.
In this world of couch potato-ing and endless television and video games, I think we, as parents, tend to underestimate the small gift we are giving the kids—by just being active and taking care of ourselves.
Be proud of yourself. 
Let some of the guilt go.
You deserve time to breathe, to swim, to bike and to run. It's not a bad thing… And best of all, you are setting a great example.
Kudos to all of you mommas and papas out there making it happen!
#JustKeepMovingForward