Happy birthday to you,
Happy birthday to you,
Happy birthday DEAR BLOG….
Happy birthday to you!
Swim Bike Mom started four years ago today, with a simple post.
A few simple words.  Which just could have been a whole lotta hot air.
I have decided to become a Triathlete.
So simple, yet so monumental.  Yes, the birth of a blog.  Yes, the start of a triathlon community—a group greater and with more love and support than I could have ever dreamed.  Women all over the world, fellow "Swim Bike Mom"s and supporters.
But the biggest W-O-W factor, for me, however, isn't the growth of the blog or a community.
It's what those seven little words  did for me.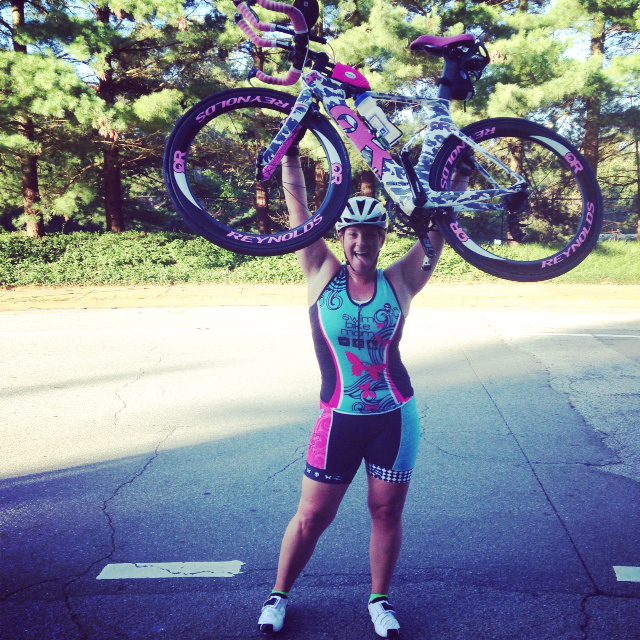 It's what those seven little words do for so many of us out there, searching for something.
Trying so hard to find our inner athlete (if we even have  an inner athlete anymore), our inner strength, or just something to take away the pain of loss or circumstance or grief or regret.  Whatever it is… triathlon is an amazing vessel to carry us through.
Tackling the sport of triathlon is a huge endeavor. To continue to grow in the sport may be even harder.
But the rewards are countless.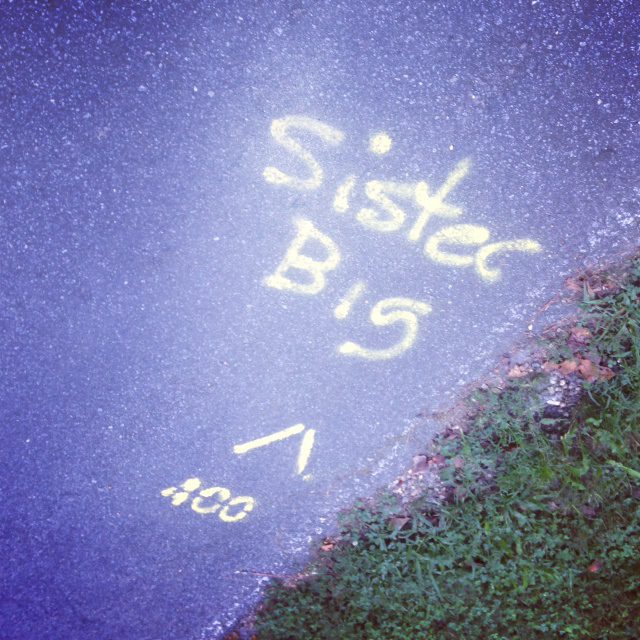 Five years ago, if my husband texted me and said, "You are a Beast"–I might would have kicked him in his junk when he walked in the door.
But this morning, he and I rode the Big Sister twice… for part of my hill repeat workout. (The Big Sister is a massive climb, FYI.  Be nice.) Coach Brett had it on my workout two weeks ago.  I had to ride it once then. #CoachBrettProblems
This week, the schedule said to ride it  twice.  I didn't really know if I could make it up–two times in a row.  #CoachBrettProblemsII
But at the bottom of the Sister, I said to myself, "I will make it to the top. Breathe. Relax shoulders all the way to toes. Now. Go."  And at the bottom of the Sister on the second time, I told her that I would do it again.
And I did.  (And so did the Expert, FTW.)

The Expert had to bolt after the Sister times two…and head into work.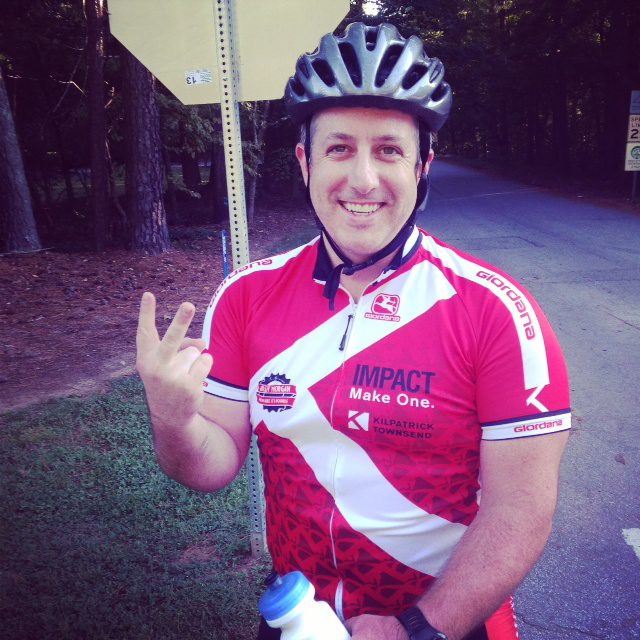 I continued on, doing another hour of repeats (not on the Big Sister).  I walked into the door and found a note from the Expert.
It said, "You are one tough chick."
Which, knowing the back story on us, means a lot.  Back in the day, the Expert was the only cyclist in the family.  I mean, I could ride… nowhere, at no real pace.
I was so unbelievably out of shape four years ago.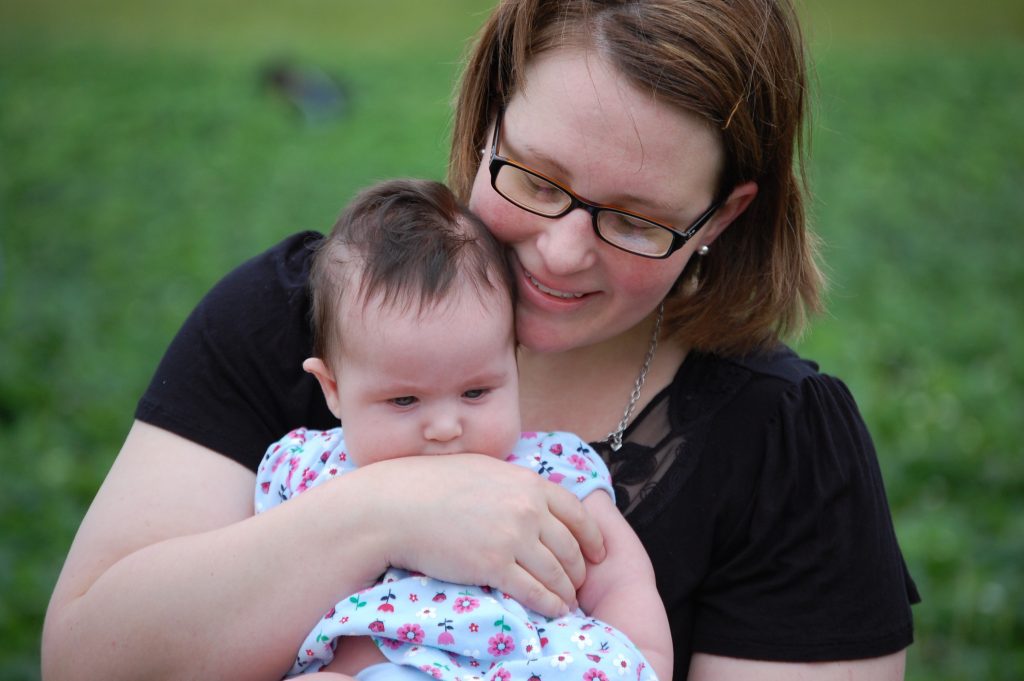 So for him to see me doing triathlon, finishing an Ironman, and now, climbing the Sister… it's like a whole new world.  Actually, the past four years have been unreal for both of us.  I mean, the dude has done three half Ironmans too.  What a crazy four years.
He texted me a while later, after I was home:  How did it go?  
I told him:  That sh*t was bananas.  (Of course, complete with proper emojis).
He wrote:  You are a Beast.
And I wrote:   Thank you.
On this 4th Birthday of Swim Bike Mom, I am honored to have been called a Beast by my husband.
What a compliment.
A highest compliment, in every sense of the word.  A Beast.  Thank you.  🙂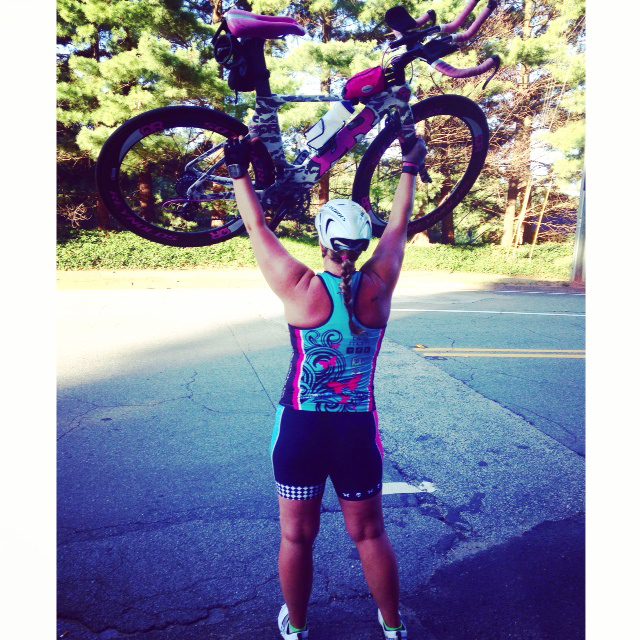 As far as other birthday THANK YOUs go…
There will never be enough "thanks" to all of you for reading and supporting the wonderful community of Swim Bike Mom. We are truly an "Army" of amazing women (and men and kids, for that matter–it often takes a villiage) who care about our families and this sport.
I am HONORED to have been a part of your world for the past few years.
Thank you.  And for the record,  I think you are ALL simply wonderful BEASTS too.
(Tee hee hee)