When someone has 60 days until their second 140.6 race… what would be the thing to do?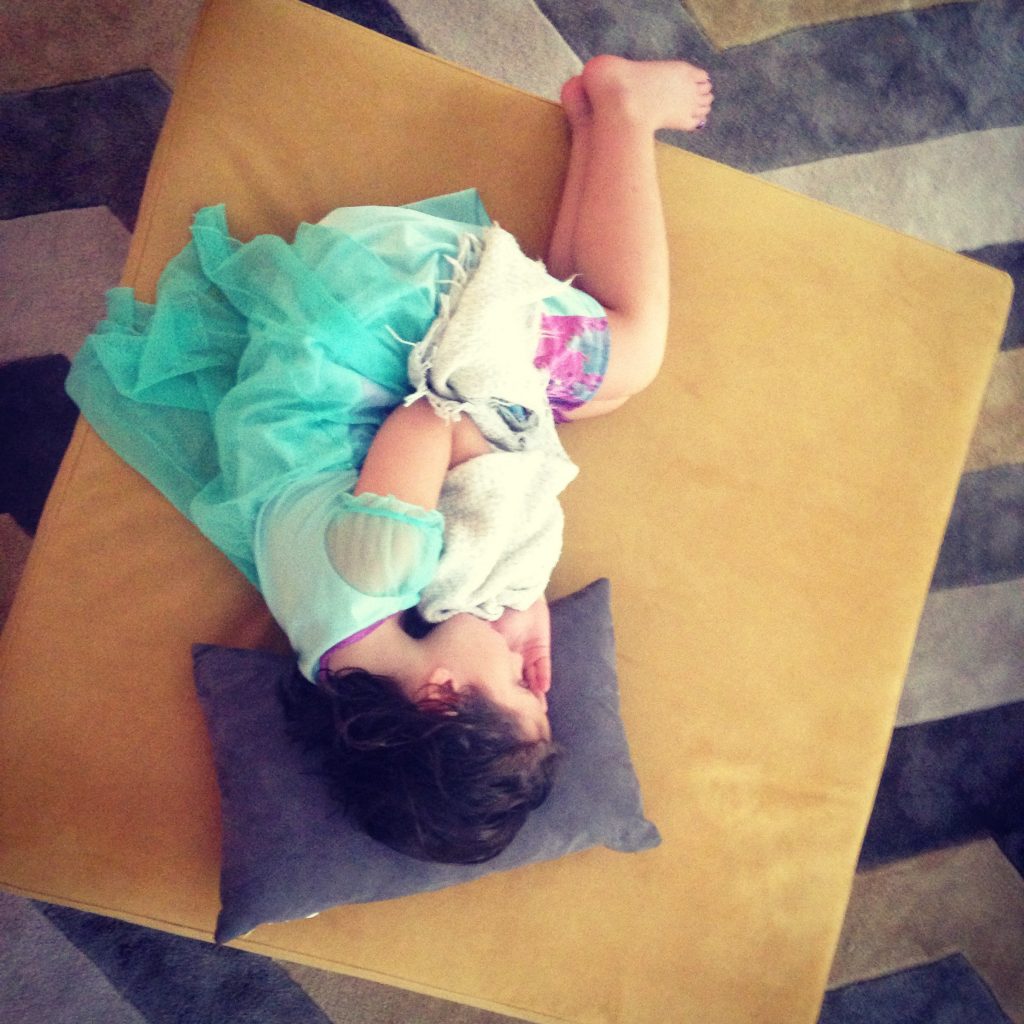 (Besides Swim Bike Nap).
Well, duh.
Sign up for a third   Iron distance.

I would consider signing up for Ironman Louisville 2015 a bit of RRCD  (Race Registration Compulsion Disorder).
Only, it's not!
For those who are new to RRCD, here's a clinical definition:
RCD is a serious, dream-like condition. You may easily contract RRCD from rubbing up against a spin class full of triathletes, going to a sprint tri and crossing that finish line for the first time, or watching the Ironman World Championships on NBC.  RRCD has been known to appear in mild cases after participation in a first 5k or 10k.  RRCD, once contracted, may be spread to family members, peers or innocent co-workers.  RRCD may cause you to register, zombie-like, for races completely out of your so-called league, giving you feelings of greatness, coupled with a meth-like rush. Contain your RRCD to home, as RRCD is dangerous and slow on the iPhone.
It's true that this year coming up (2015) was The Expert's "year" for doing an Ironman.
However, after 70.3 Florida, he pulled his Achilles and is just coming back from that.
Then he suddenly booked a work trip to Niagara Falls on the same weekend as IM Chattanooga (where he was scheduled to volunteer).
Me:     So you are going to Niagara Falls instead of Chattanooga?
Him:   Yes.
Me:     Does this mean you aren't doing Ironman in 2015?
Him:   Exactly.
Me:      (long, excited pause)
…Would it be okay if I—
Him:   Fine.
(Okay, so it was a little more than that.)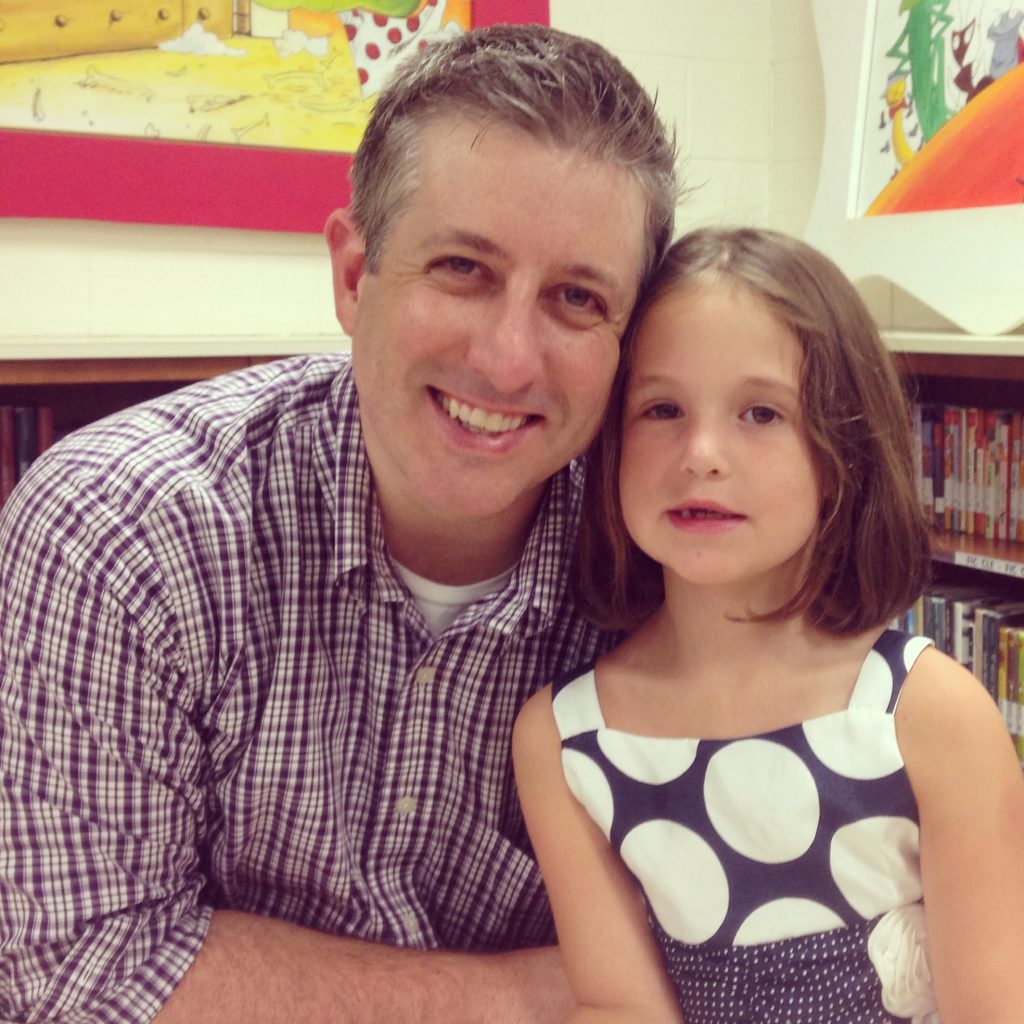 I am NOT giving the dude a hard time.  He has been more than awesome with my transition to serial Ironman-wannabe and psychopathic hill climber.   And I think a lot of it has to do with the fact that he knows that I am happier when I am insanely motivated to do insane things.
Plus, he said.  "I am not interested in sitting on a bike seat for 6 hours yet."
To which, I kind of shuddered.  I had forgotten about that also.
So Louisville.  Yes.  Why?  (As someone asked me on Facebook: "What's so special about Louisville?")
Here's my reasons for chosing IM LOU:
1) Close to home (about a 6.5 hour drive from Atlanta, which means no airfare, tri-bike transport, easier for the Sherpas);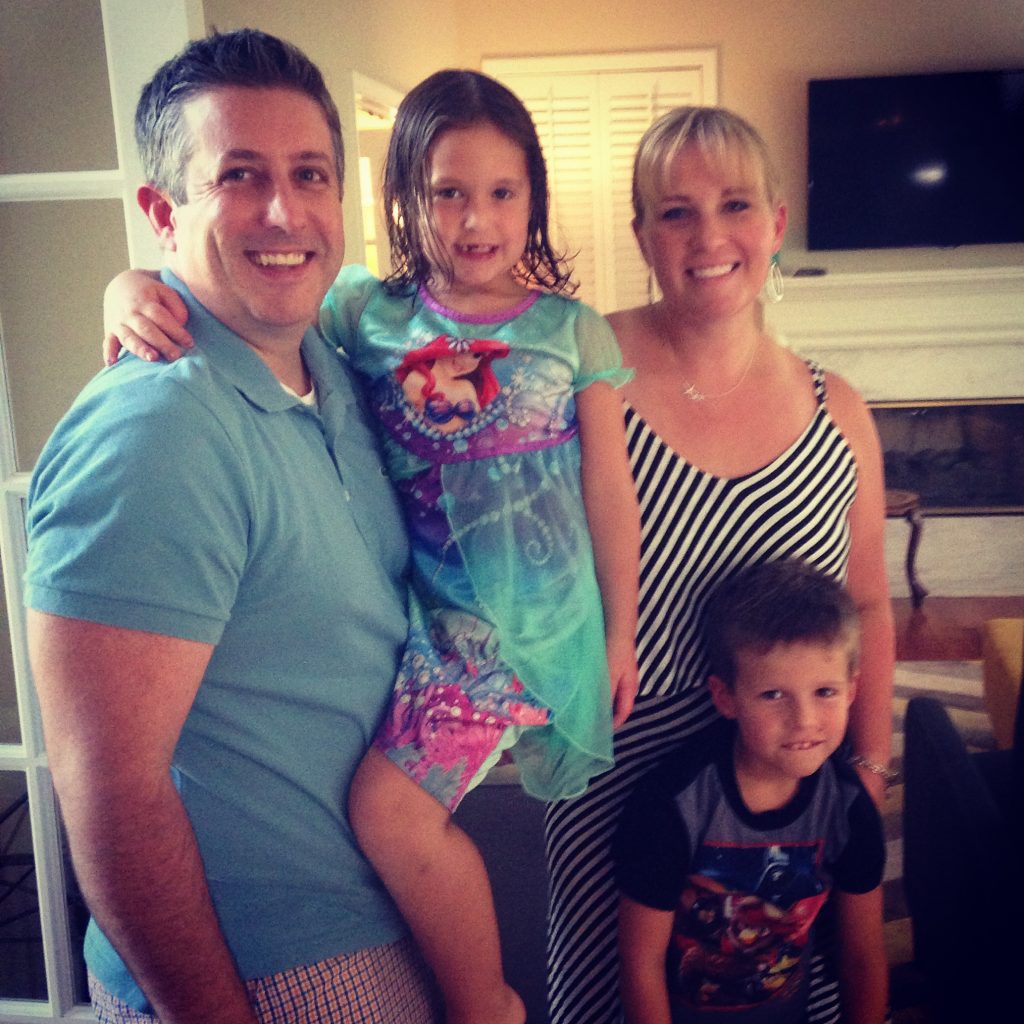 2) Ironman moved the date to October, which means likely less hot than say, oh THIS YEAR (wowzers);
3) It's one of Coach Brett's favorites, so since he's coaching me, it's great to have a coach who has completed the same race (several times, at that)…. OH! And he's DOING it too;
4) The terrain is similar to what we train on here in GA;
5) Ironman Coeur d'Alene re-deux 2016 is still my big goal, so I thought Ironman Louisville would be a good one to do prior since the bike terrain is tough;
6) It's a challenging course.  I like that; and
7) I also talked Yoda into it…
She and I did what we called a "Tour of Centuries" last year–where it felt like we rode every century ride in Georgia preparing for our respective Ironmans (Me= Couer d'Alene;  Yoda = Louisville).
Sidebar:   For some retro-funny posts and recaps of our 2013 antics–and some centuries that never were:
The Queen Cemetery,
66.6 Miles of Fun,
When Plans Get Dicked, and
The Last 100 Miles (the post where I was "Ironman thin")
As a result, Yoda and I will be Tweeting and Instagraming on the hastag  #SBMandYoda2015 like we are getting married during our #IMLOU training.   (We also like #SBMandYodaDoLou, but someone might get other ideas.)
So that's the Louisville scoop.  But I still have Beach to Battleship in 60 days!  Can't forget that.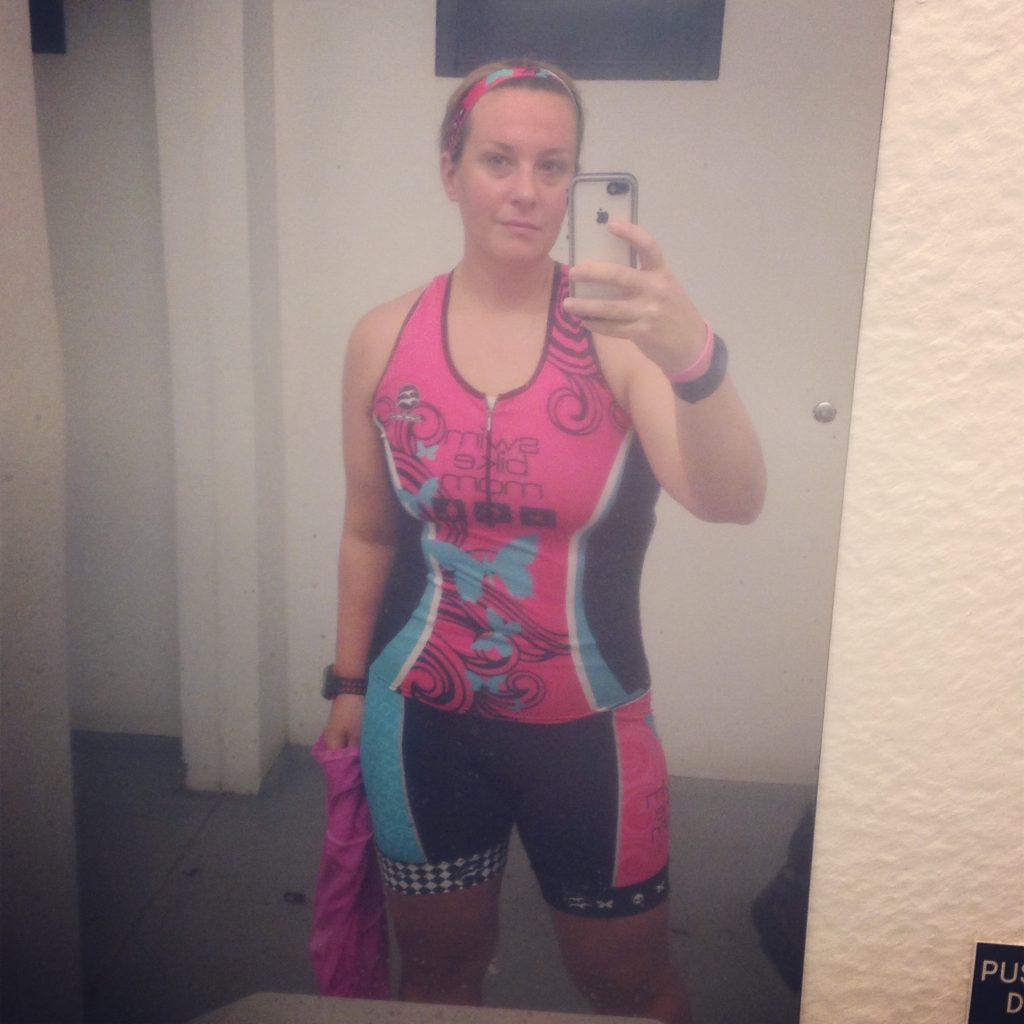 I'm on the right track and feeling pretty strong.
Although rumor is, I am riding the Big Sister TWICE tomorrow and running 14 miles on Friday and riding a Century on Saturday (#SBMandYoda2015 !)…
Though I am not sure who made all these training rumors up.  #CoachBrettProblems
Thanks to all the friends who showed up for the Happy Hour at All3Sports on Saturday.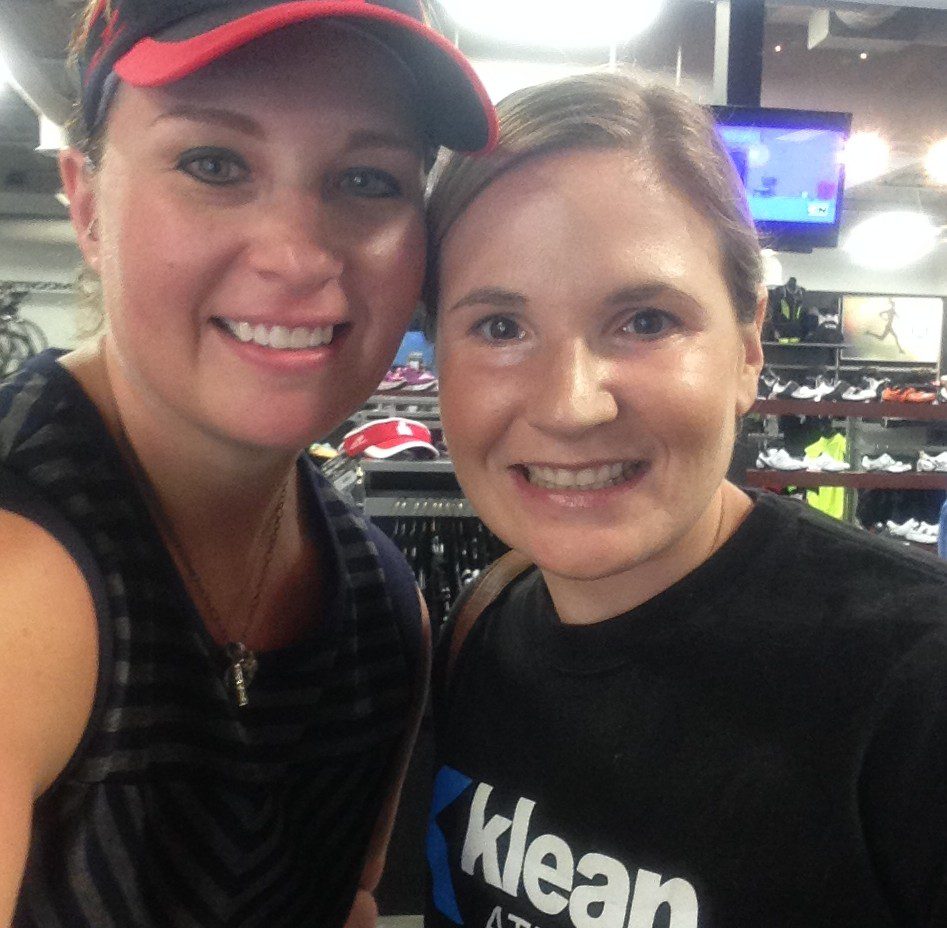 Finally got to meet Liz from Klean Athlete.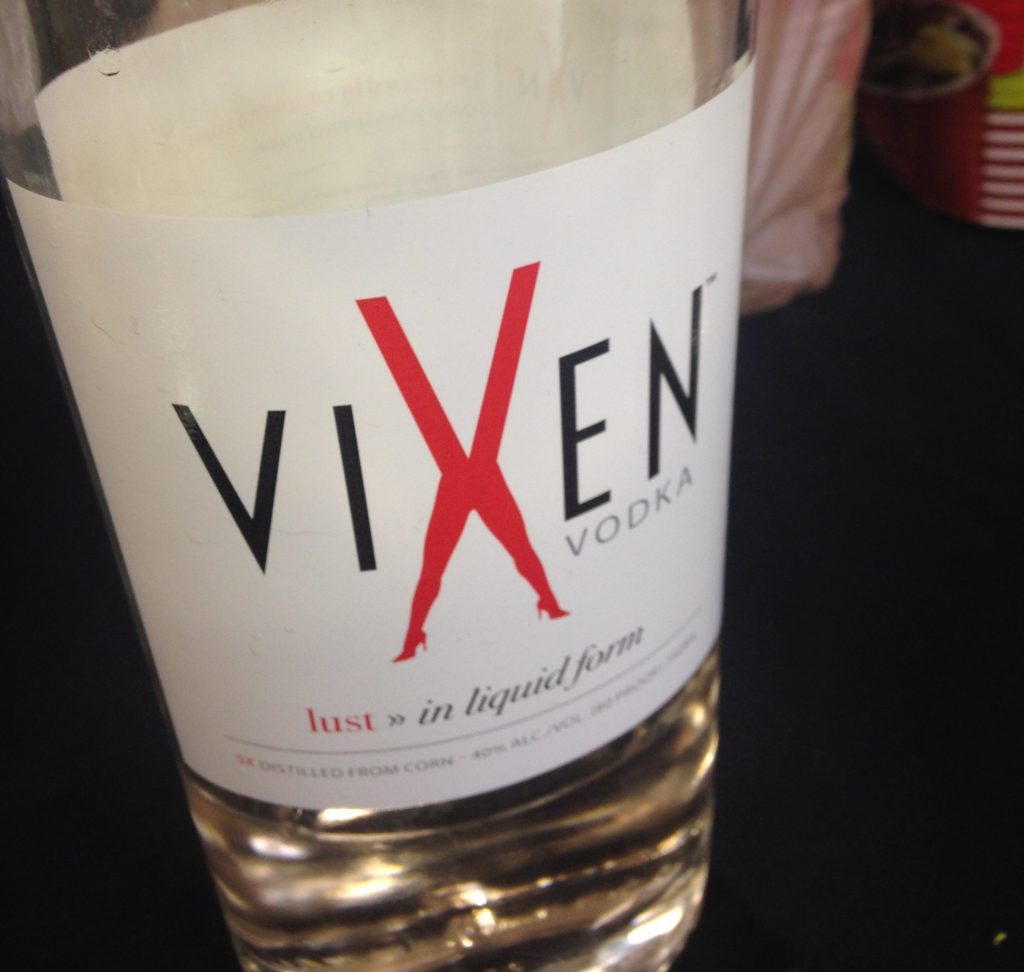 Thanks to All3 for providing four walls and a roof to gather under (and great deals for my happy hour friends).
And a BIG thanks to the awesome Vixen Vodka ladies for providing the drinky-drinky (oh, and  the napkins to wipe the copious amounts of sweat off my body for running around like a chicken with my head cut off a mere ten minutes before the event)…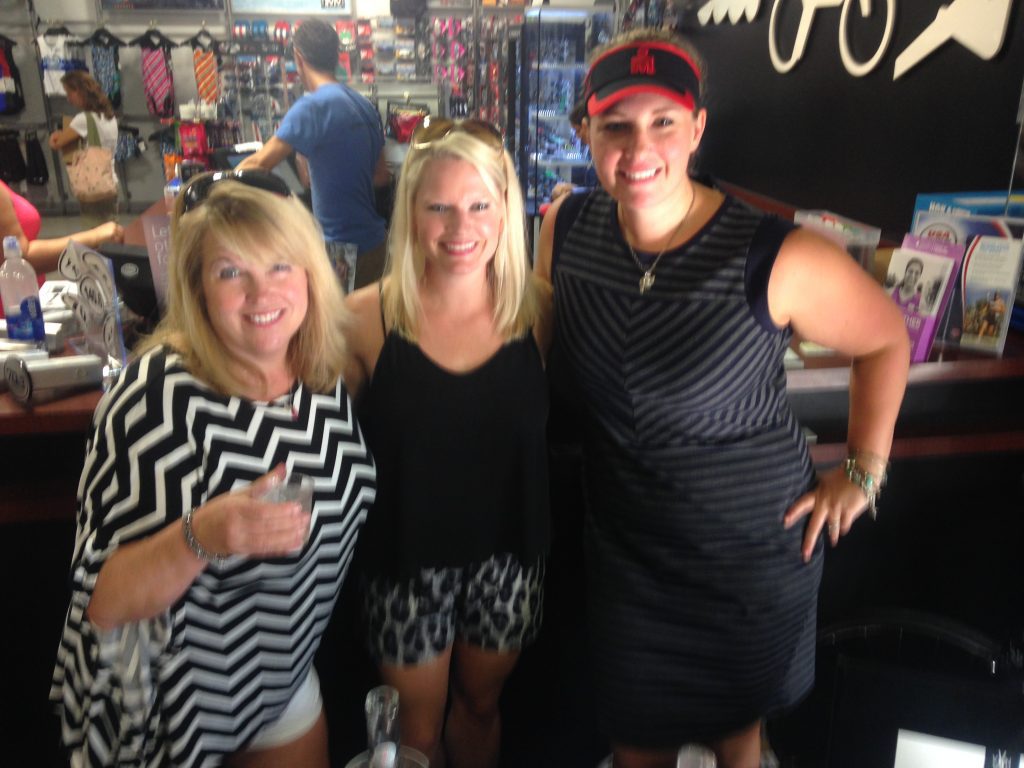 They have a really fun Twitter and Instagram account @DrinkVixenVodka – worth the follow!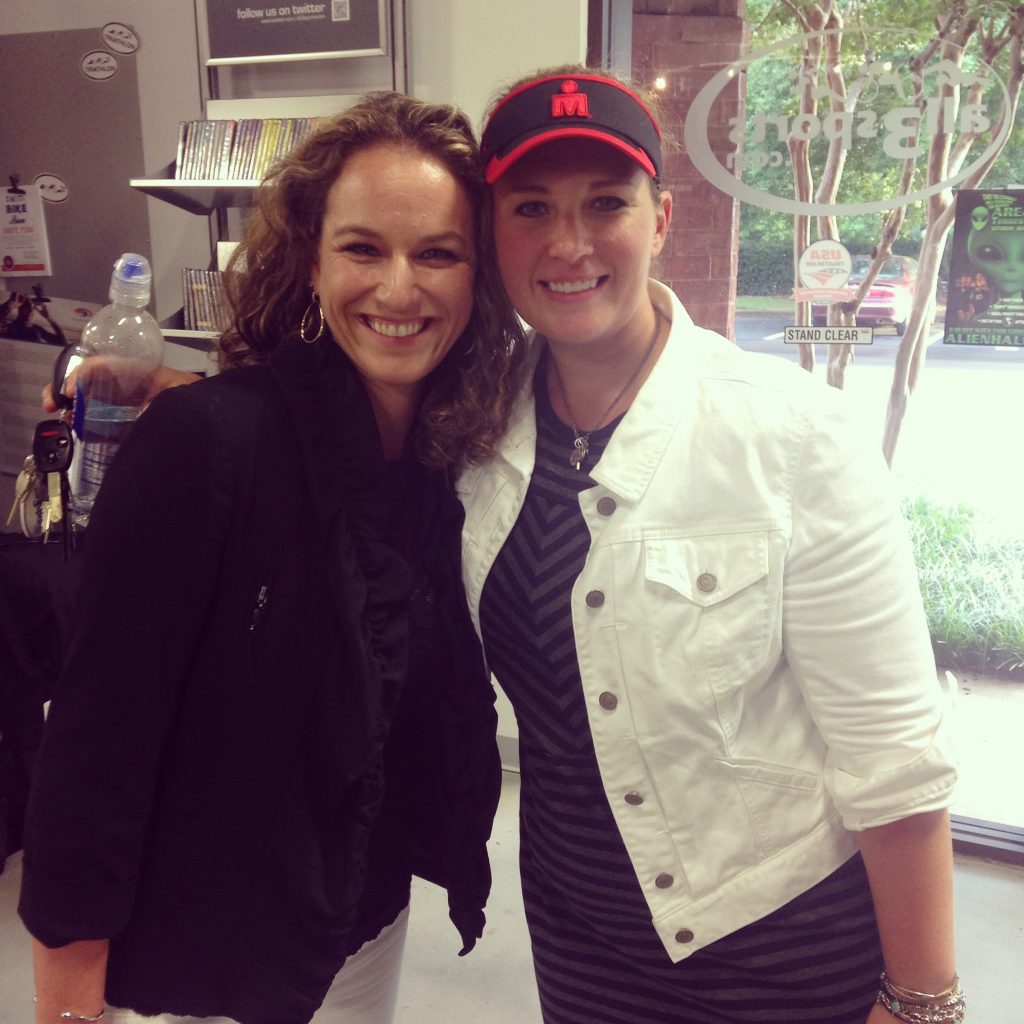 Finally, the Expert and the Weatherman were out on a ride Sunday, so I took the kids to the Atlanta Kids Tri in Norcross.
What a HUGE event.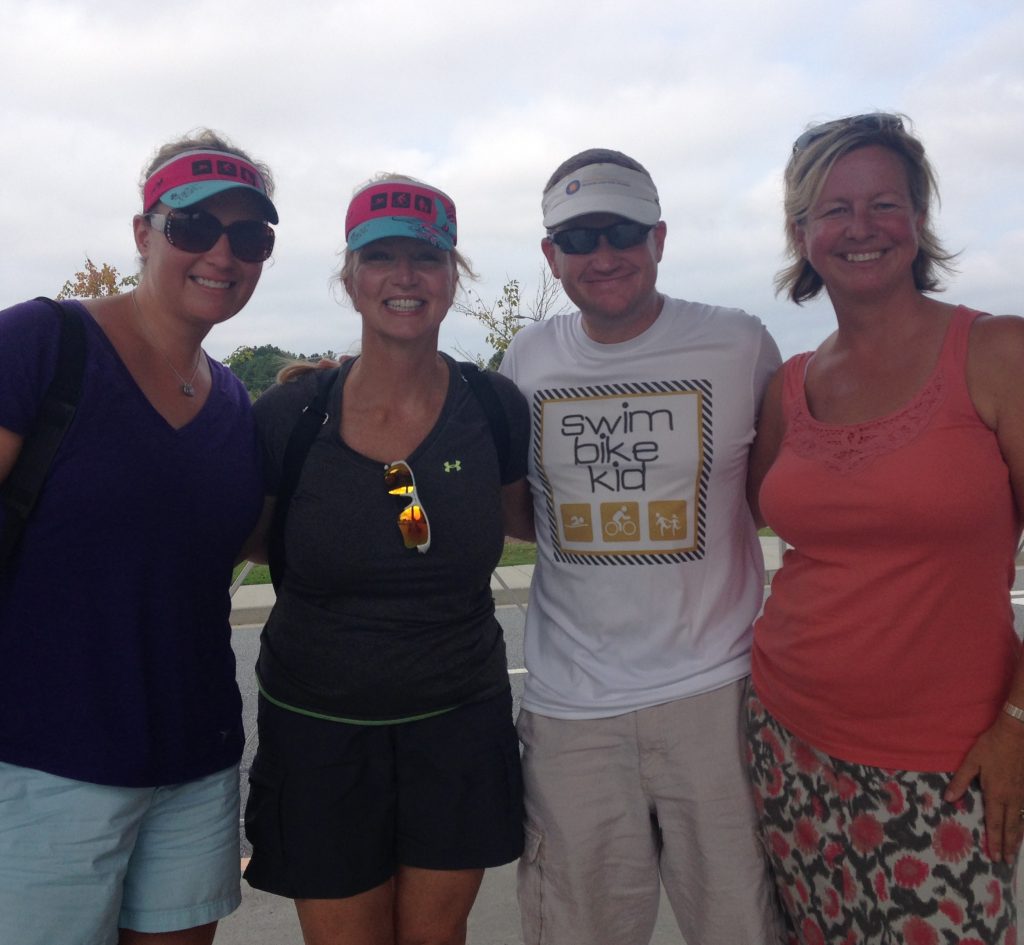 Ran into more of the Army, and had a (hot) blast with the Swim Bike Kiddos.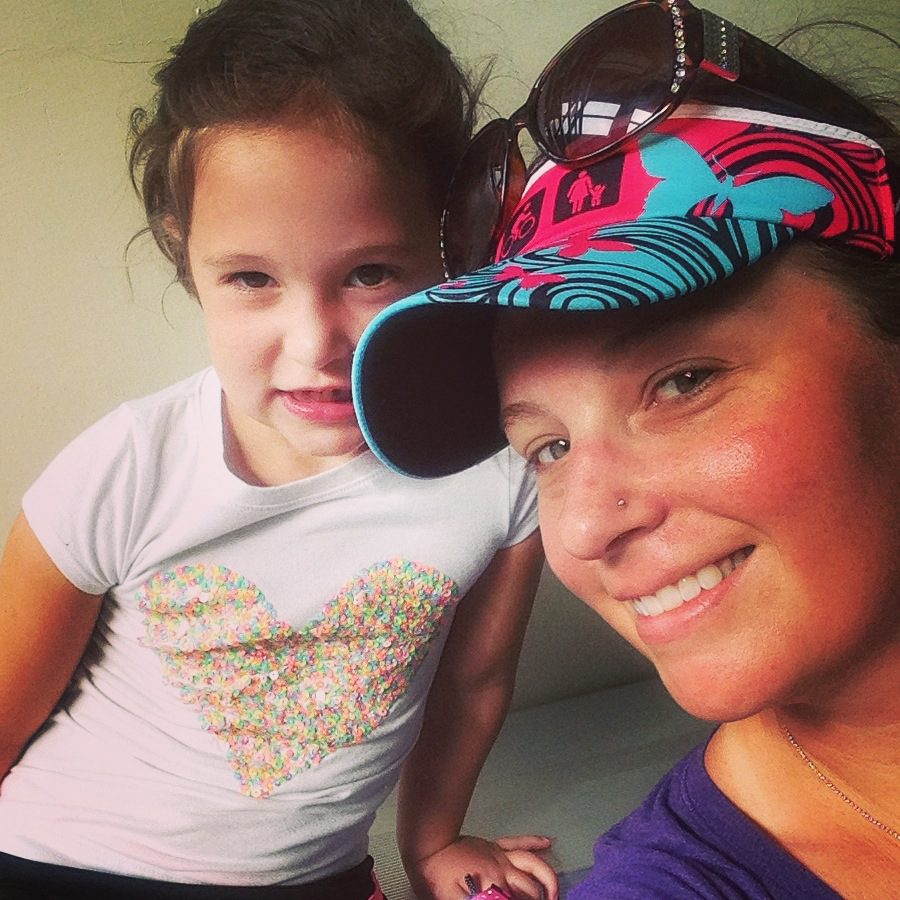 Have a great week, friends!
==============
By the way, we're starting a new Swim Bike Food 90-day challenge, led by SBM Army member Leslie.
Leslie writes, "We are starting a 90 day Pre-Holiday Challenge.  It will have an odd start date so that we can wrap it up the day before Thanksgiving. I am committing to this 90 challenge. It will be the longest UNMODIFIED challenge I will do, but I have a boyfriend to beat and a race weight goal for 2015. Join me in the "FUN" and lets get clean for the holidays." Go to SwimBikeFood.com to learn more.