Wanna Swim Like a Pro and Run Like the Wind?
Oh, don't we all!?  But let's "tri"!
Swim Bike Mom presents a Swim Bike and Run Clinic with Pro Triathlete, Sara McLarty!
This five-hour clinic includes a two-hour open water session with pro, Sara.  Followed by an off-the-bike session and run clinic, featuring Brett Daniels and Meredith Atwood, USAT Level II and I, coaches.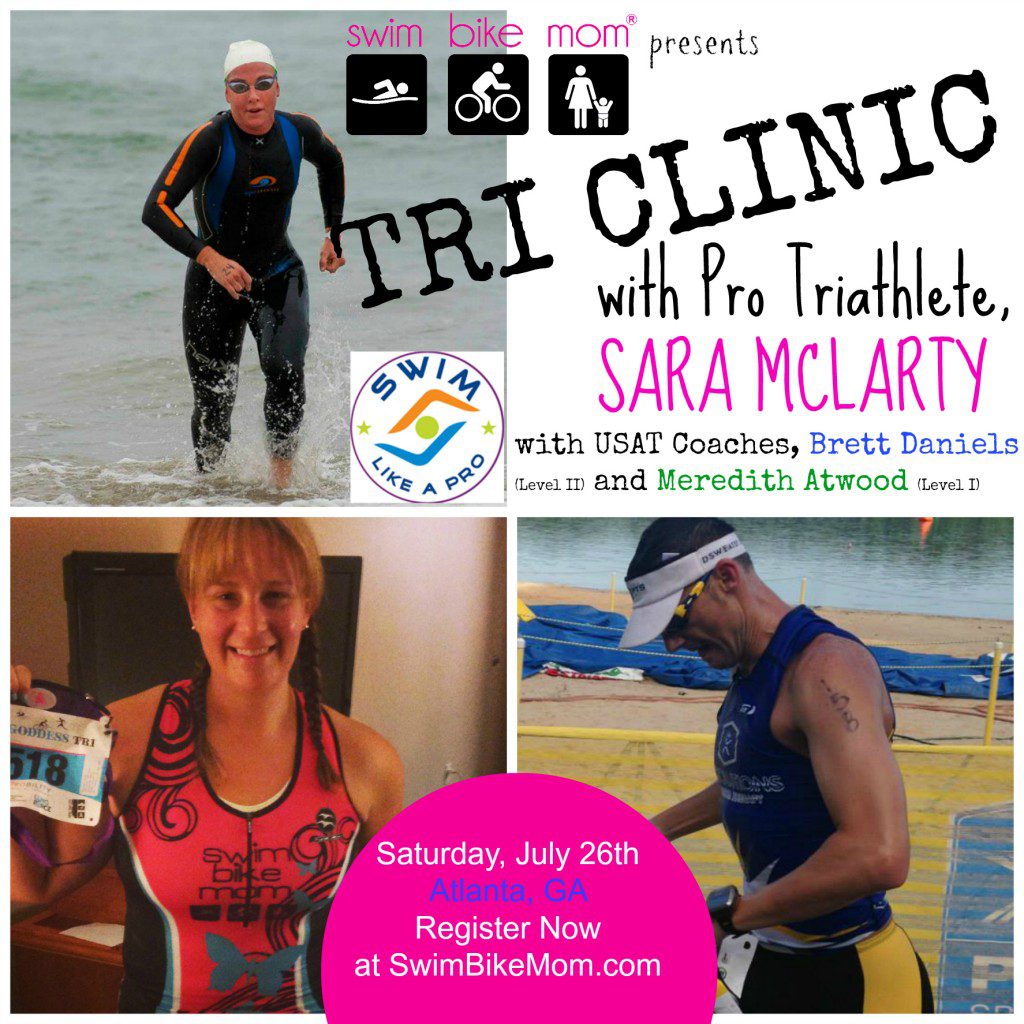 Details:
Saturday, July 26th, 2014
7:30 am- 12:30 pm
Mary Alice Park
Lake Lanier, Cumming, GA
(Directions Here)
What to Bring:
Swim cap, goggles, suit / tri suit, towels
Running shoes, change of clothes
Hydration
Snacks
Registration Open via the Web up until Clinic Morning
Roll call will start at 7:00 at the Park
Parking Fee is $4, so remember to bring cash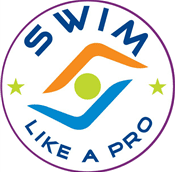 Schedule of Events:
7:30 – 9:30:  Open Water Swim Clinic with Pro Triathlete, Sara McLarty, and USAT Level I Coach, Meredith Atwood

– Bring your swim gear ready to swim!
– Beach for instruction and into the water for the training
– All levels welcome

9:30 – 9:40:  Break
9:40 – 10:20:  Off-the-bike clinic with USAT Level II Coach, Brett Daniels
– Transition
– Equipment / Gearing
– Cadence / Power
– Bike Handling
*No need to bring bike for this portion
10:20-10:30: Break
10:30-12:30:  Run Clinic with USAT Level II Coach, Brett Daniels & Level I Coach, Meredith Atwood
– Bring your running shoes and change of clothes
– Hands-on running clinic
– Focus on running equipment, stretching, form and more