One of my athletes, Precious, came all the way from New York to join us for the the tri clinic on Saturday!  And she stayed at the Swim Bike House… and even watched the Swim Bike Kids on Saturday night for date night.  That's right – the SBM Royal Treatment.  I introduced her to Sweet Tea and Chick-Fil-A.   "I coach you.  I buy Chick-Fil-A.  You watch my kids."  🙂  Ha!
Serious thanks to Presh (!)  for coming. So much fun.  A swimming breakthrough and other breakthroughs to boot… I love ya, girlie.
So the clinic was awesome.  AWESOME!  I mean, can't beat just hanging with a pro, ya know: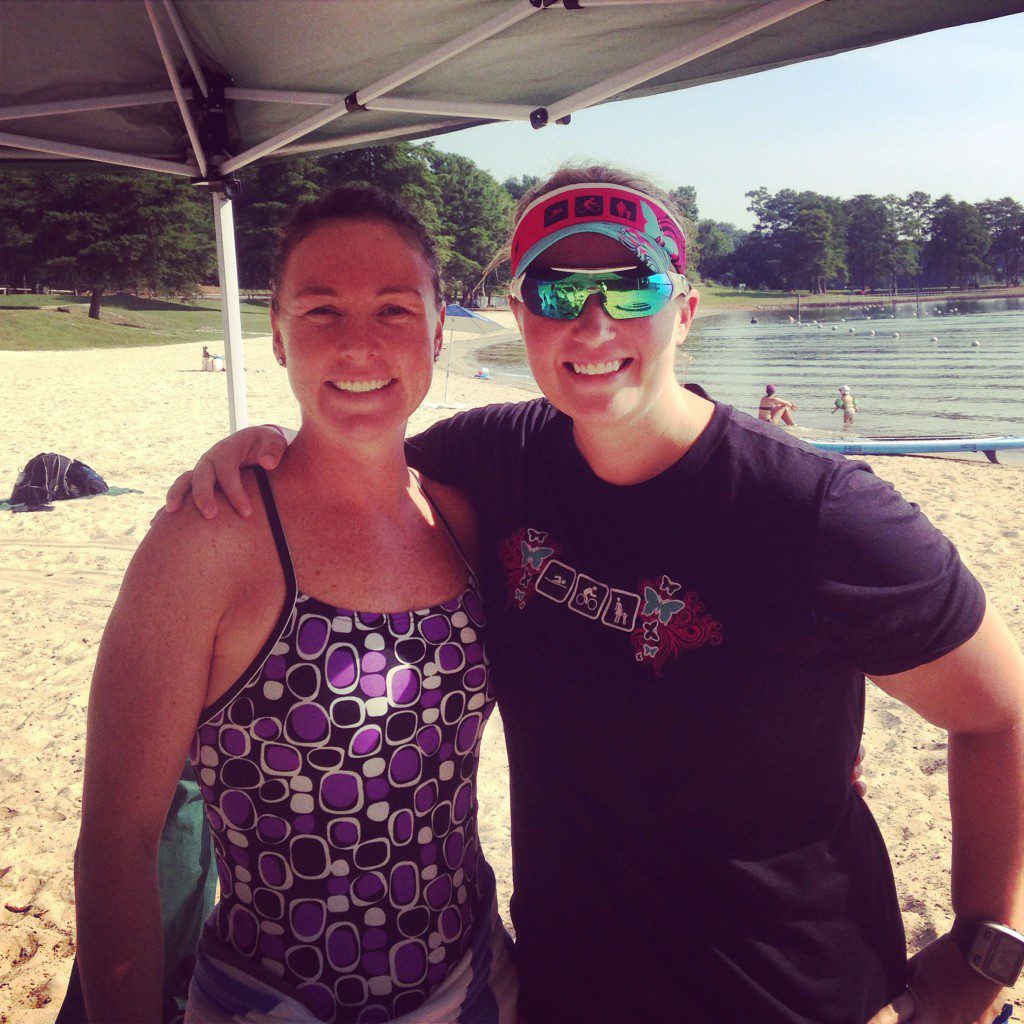 What a beautiful day for a little SBR!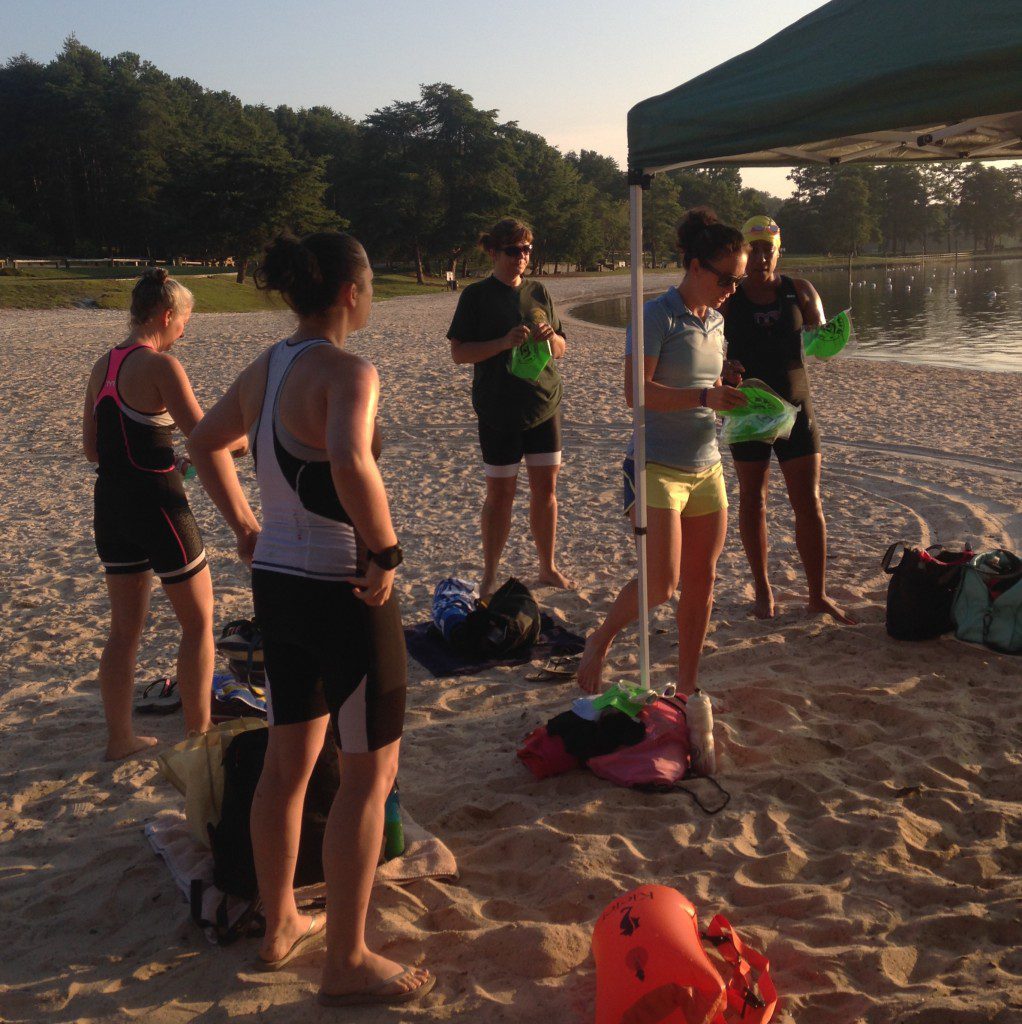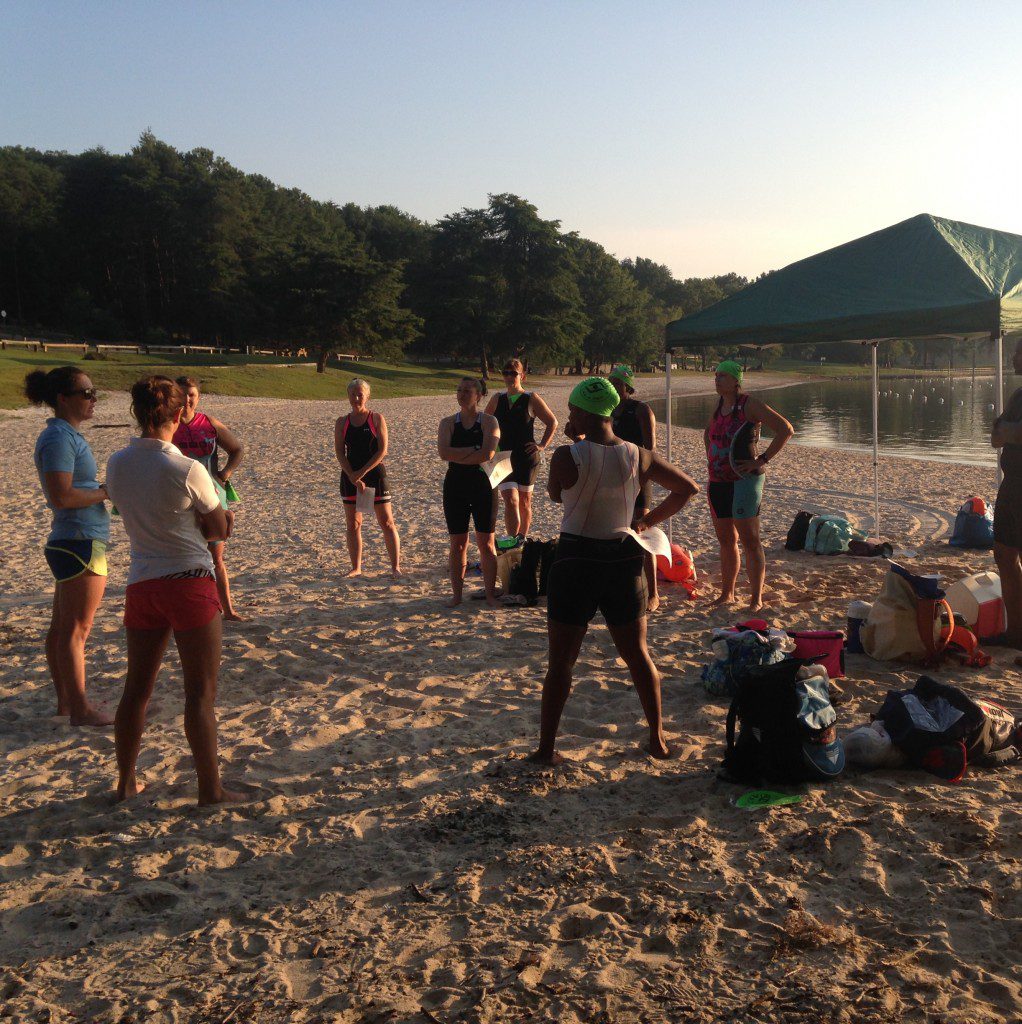 We held it at Lake Lanier with pro triathlete, Sara McLarty (@saralmclarty) and Coach Misty (@mysti637) from Swim Like a Pro—and had an excellent group of 11—-ranging from beginners to Iron folks.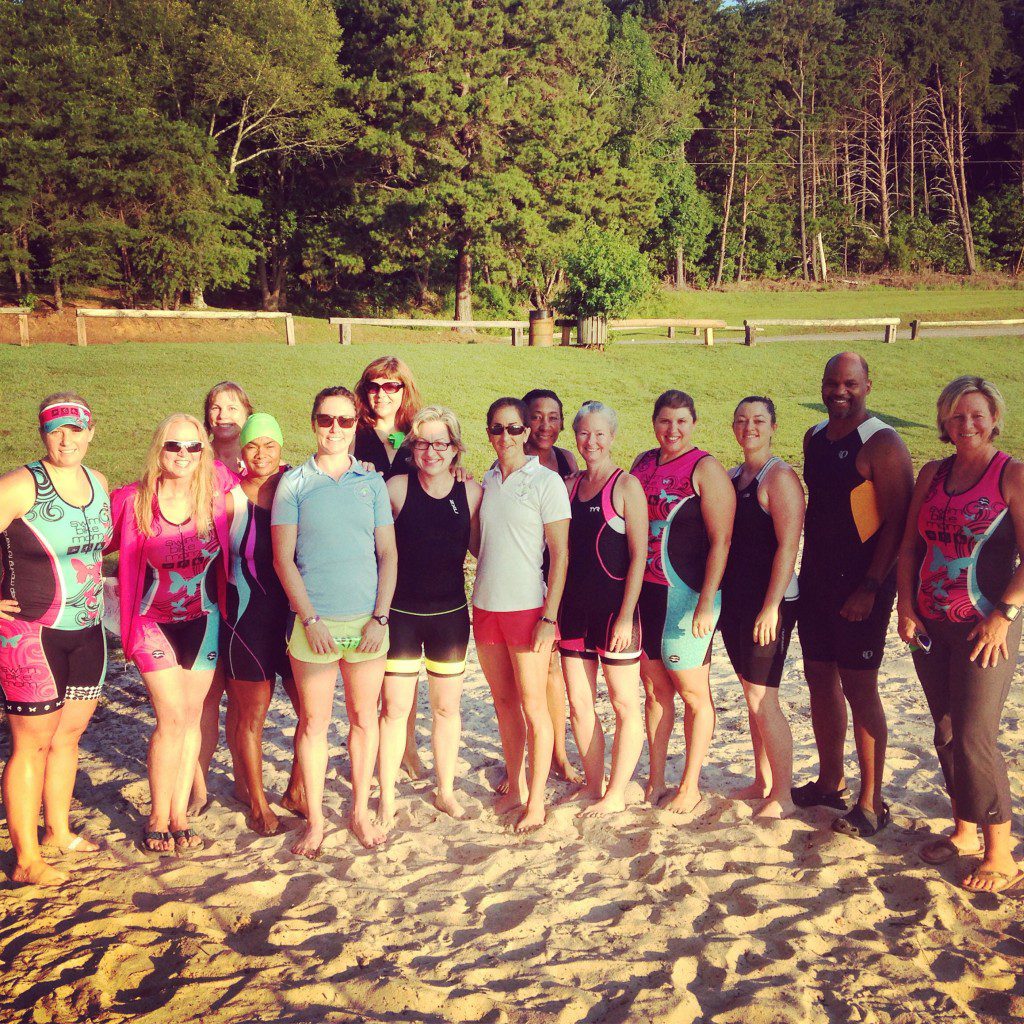 We had two hours with Sara and Misty—learning beach starts, sighting, dolphin dives, buoy turns, stroke technique and more—and I learned SO much.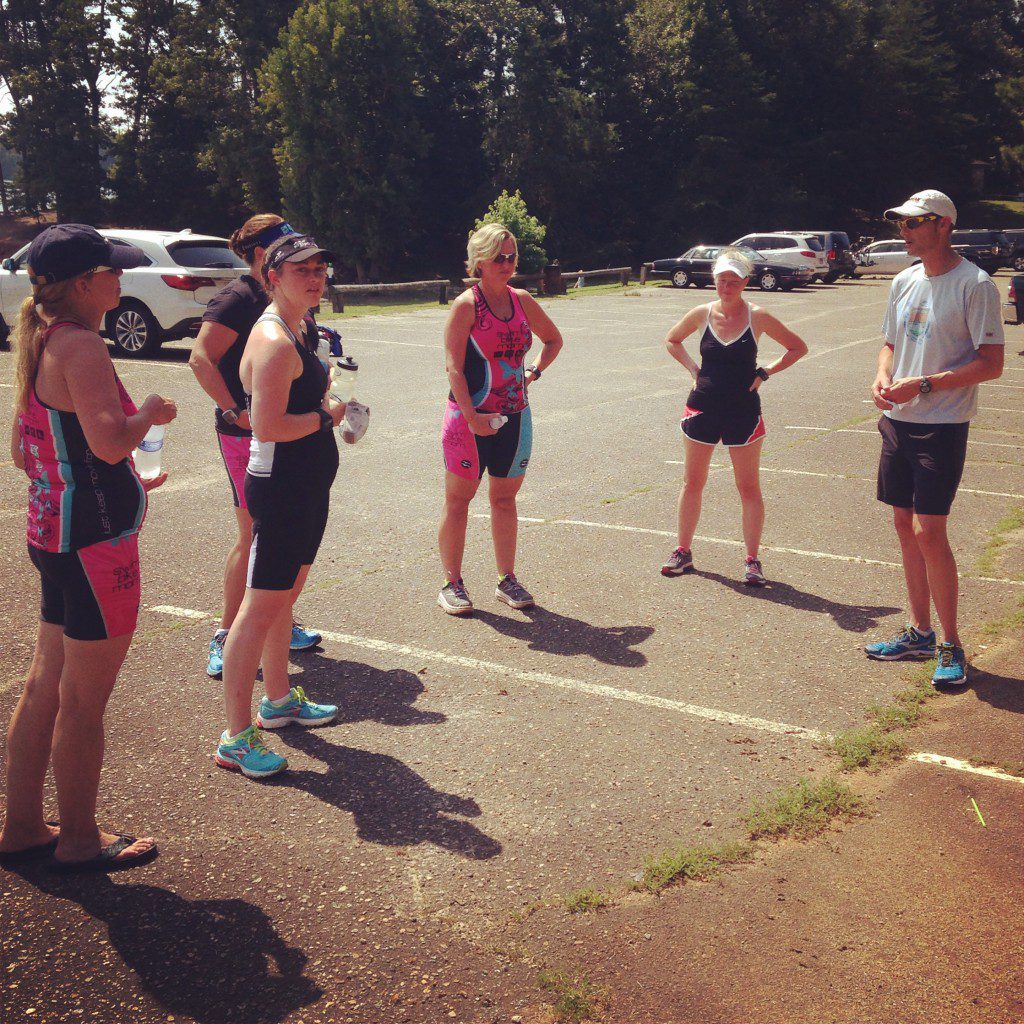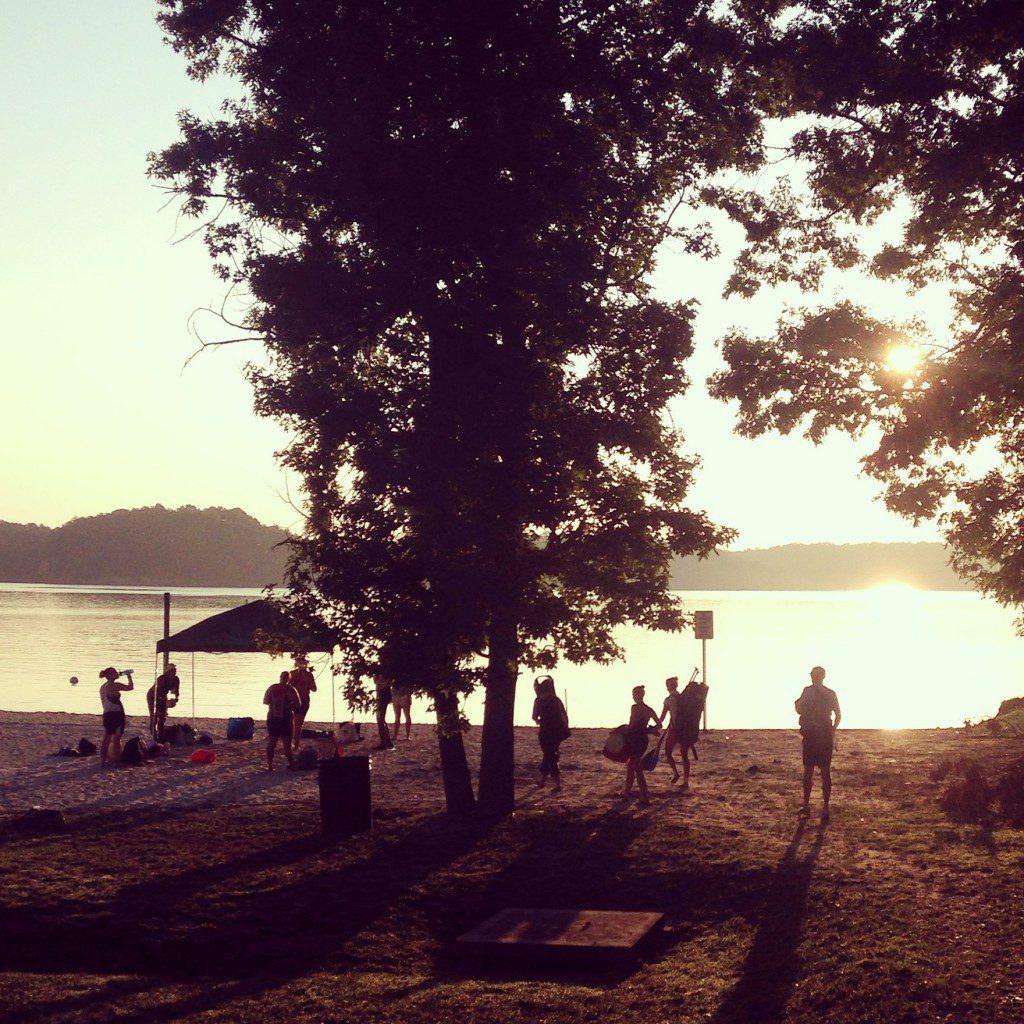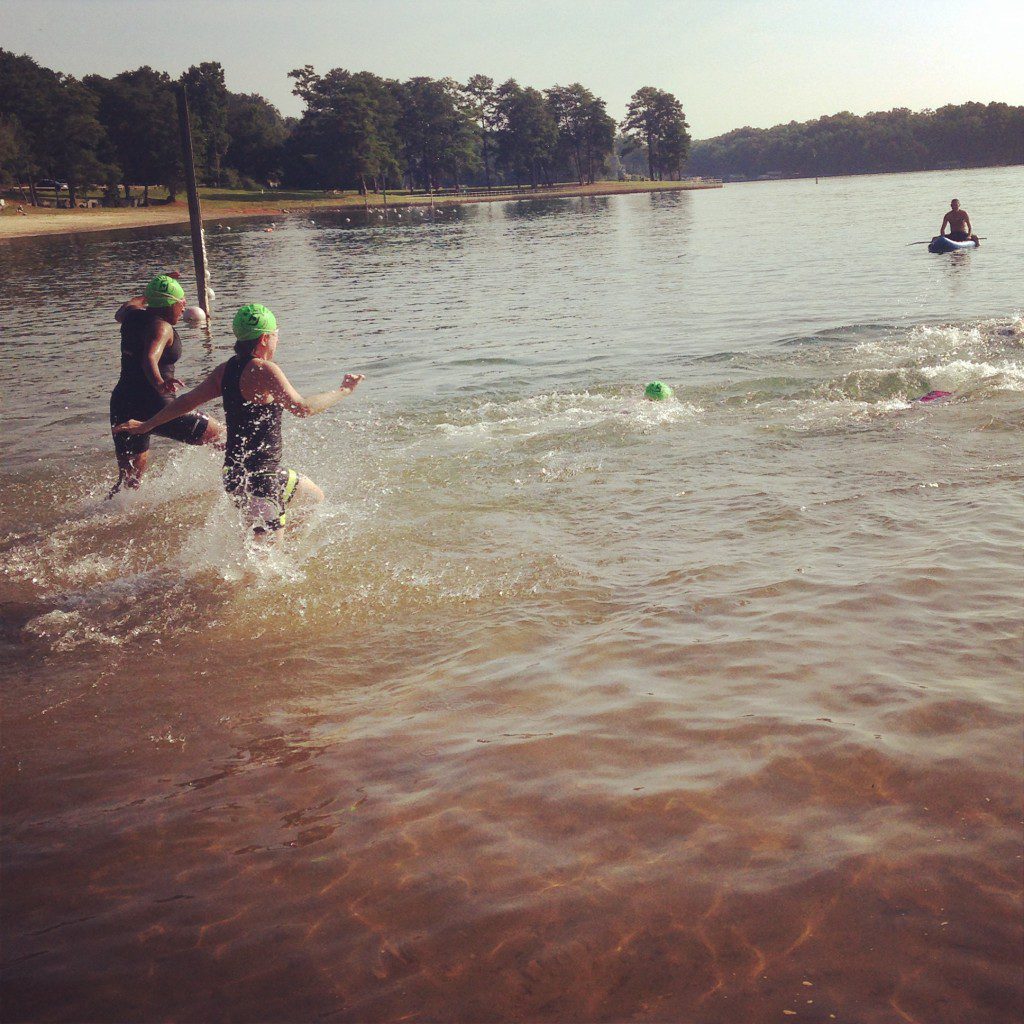 After that, Coach Brett gave us an off-the-bike clinic and run clinic.  I did some jabbering and unnecessary interjecting here and there… mostly comedic relief. 🙂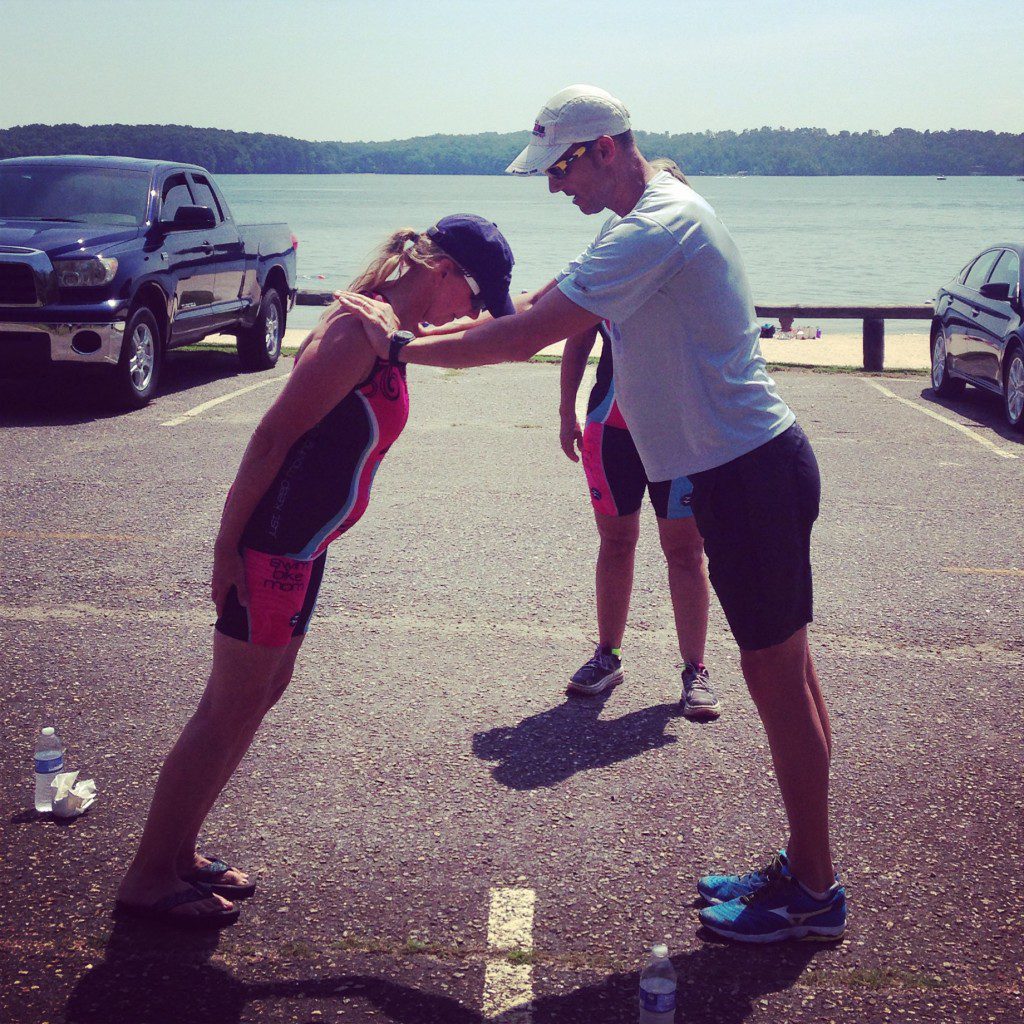 I think everyone had a wonderful time, and we had some great laughs too!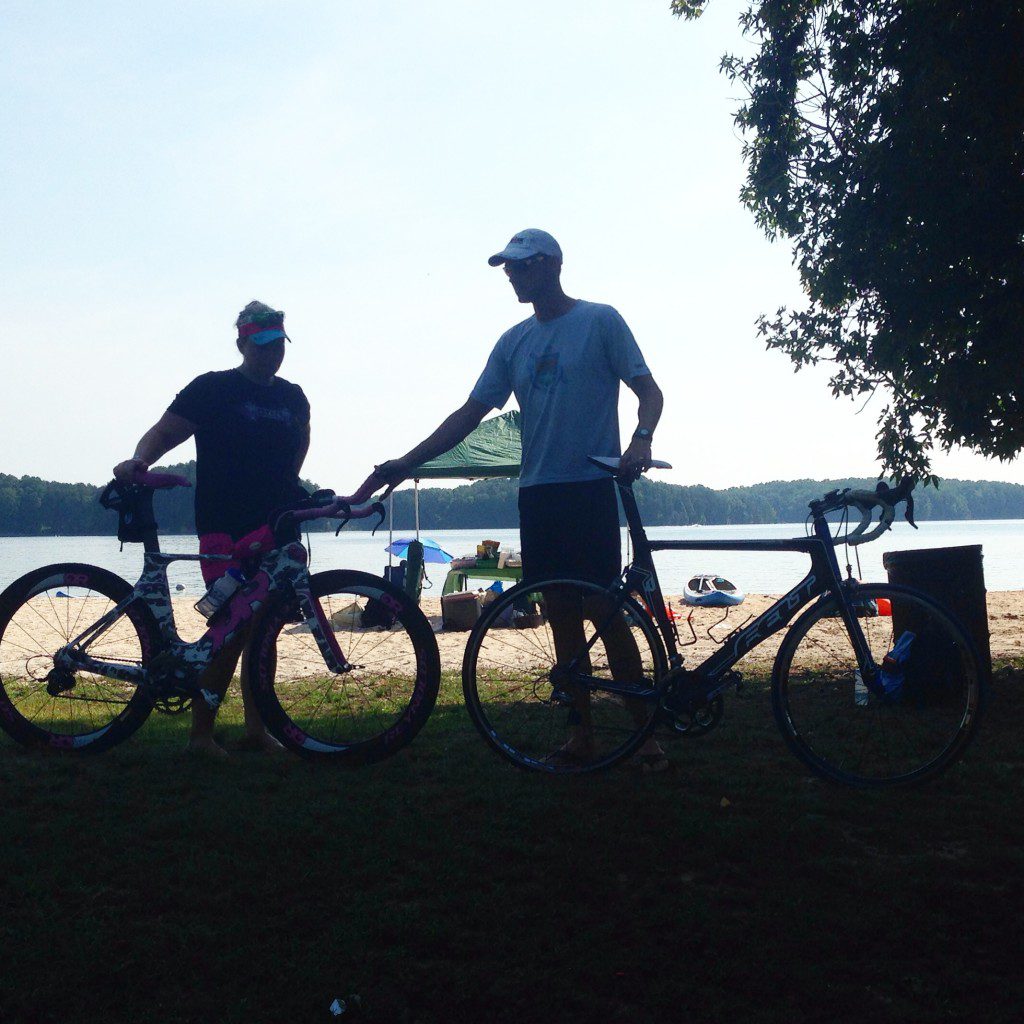 Thanks to SBM Army member, Sher, for the champagne (and BEACH PICNIC!) and coordinating the event, and for Sara, Misty, and Brett for bringing the knowledge. Fist bump!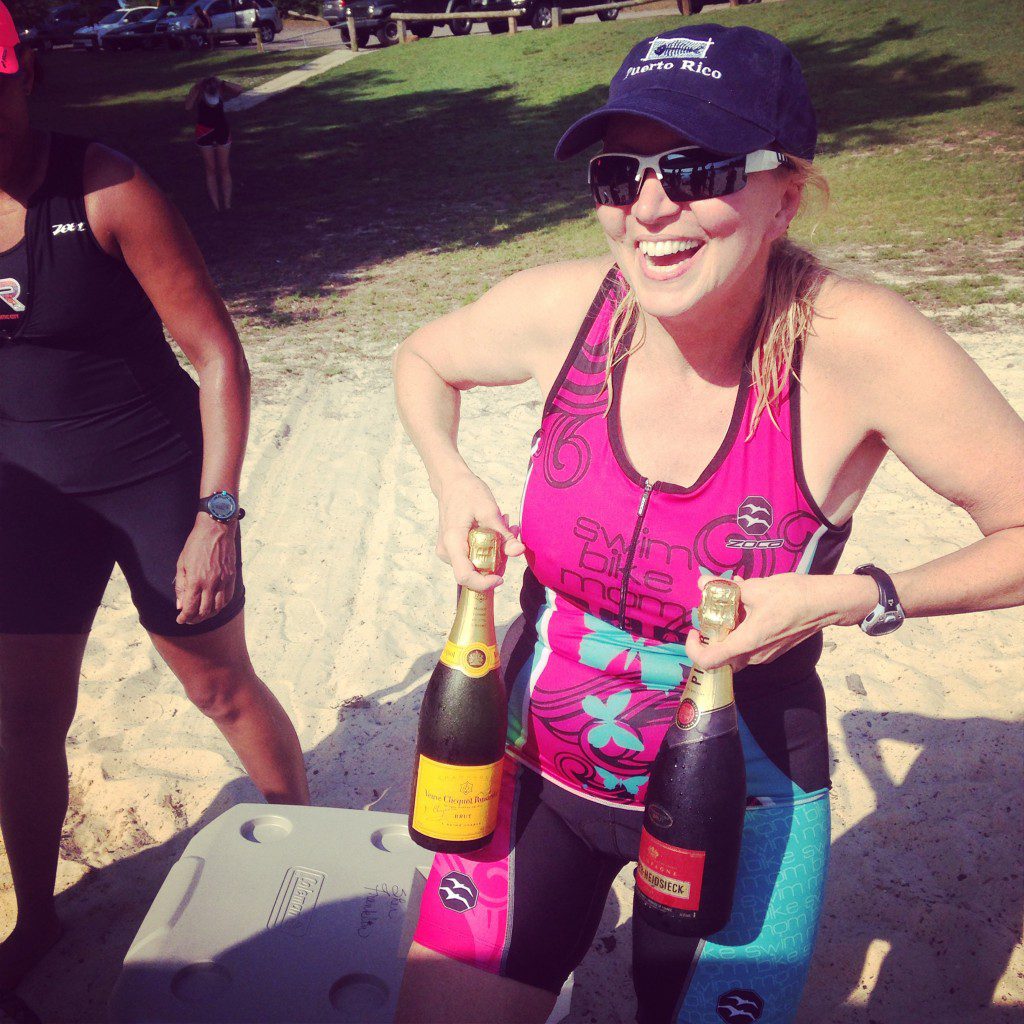 Oh, and the weekend is not complete without a little mani-pedi action. Swim Bike Kid, Stella (with the face paint), refused to sit by me at the nail salon–and wanted to spend time with her new bestie.  And I guess so, because Presh let that girl get all the "flowas" she wanted on her fingers and toes.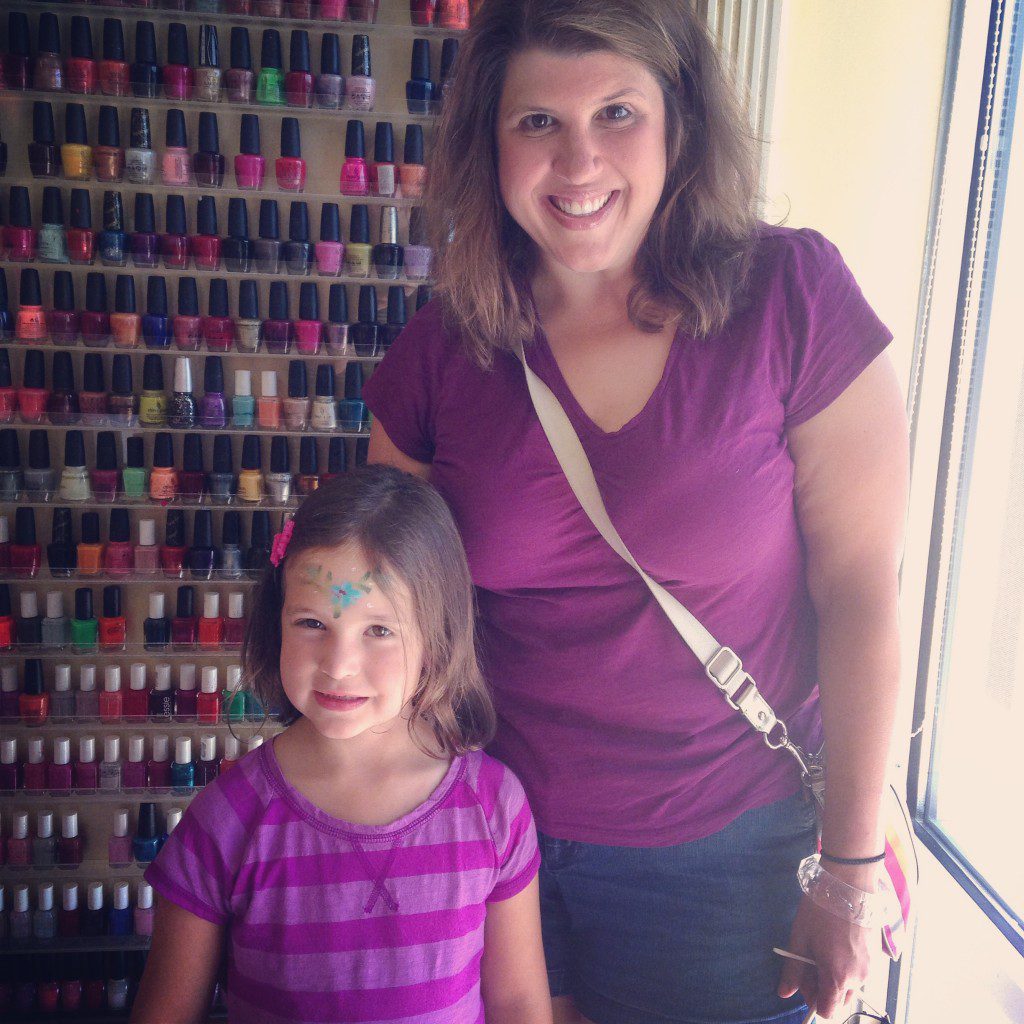 On Sunday, Presh and I headed back to the lake for a little swim and run.  We did some swimming and technique work–and Presh had a swimming breakthrough.  Then the Expert showed up after his ride with the Weatherman, and then he swam a little too.
Of course, I couldn't bring my girl down from New York without taking her on a trip to my favorite place, All3Sports. Scored some new sunglasses with some HAWT pink… and tried on an aero helmet for giggles.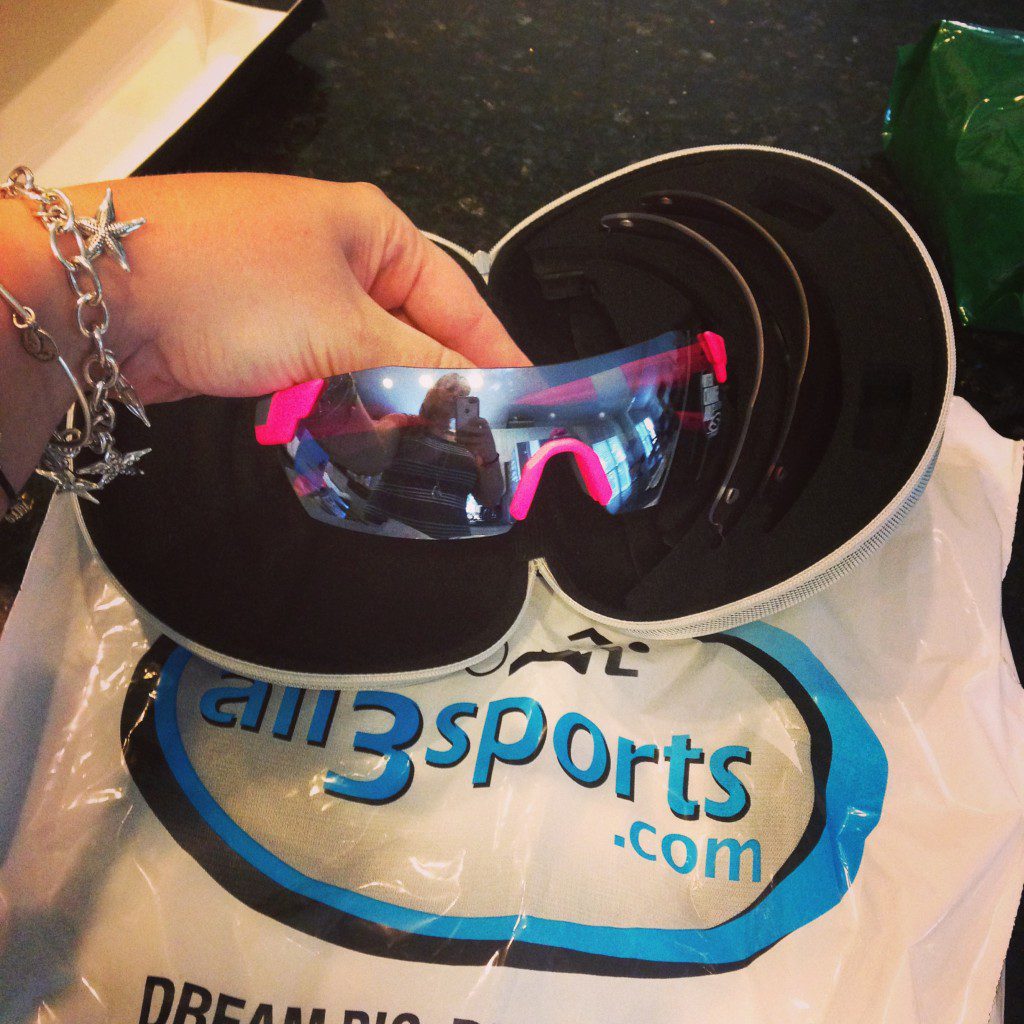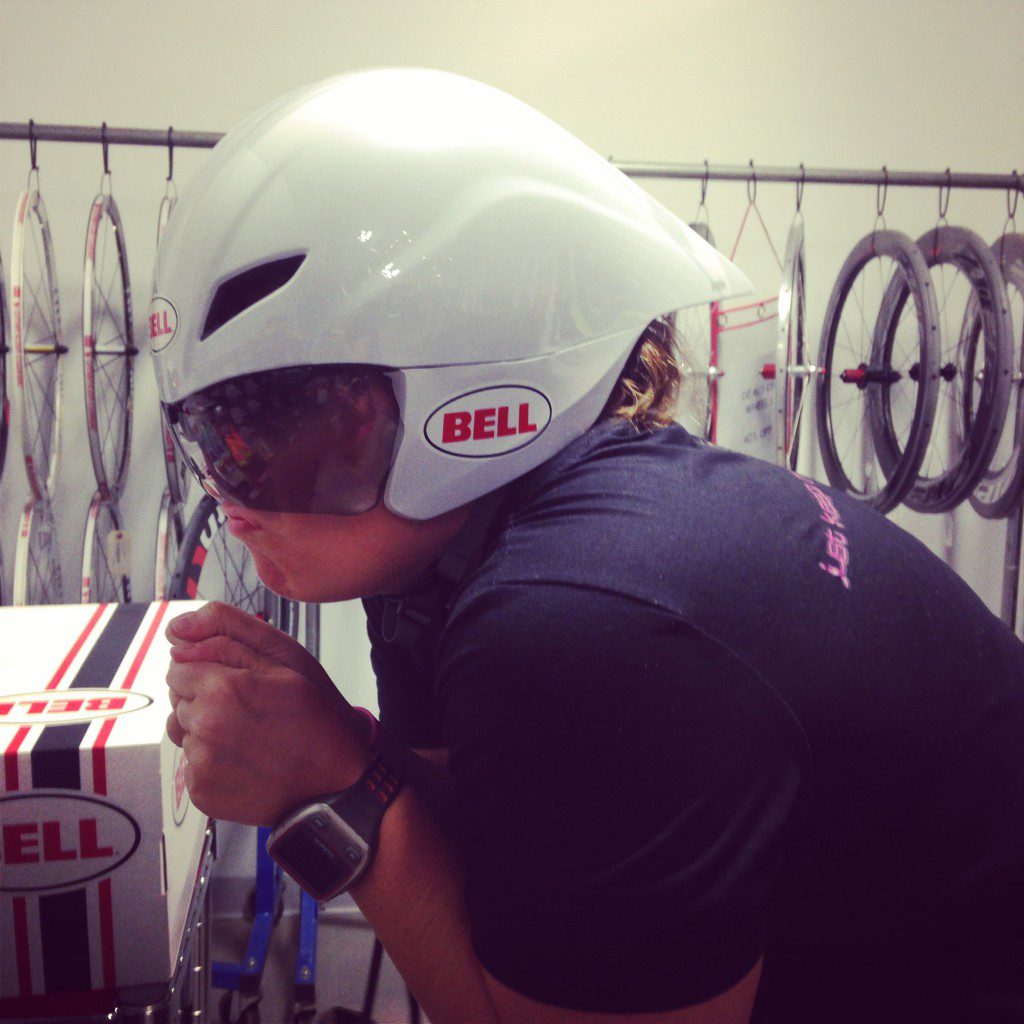 We had some fine sprinkler time with the Swim Bike Kids. And then… it was Sunday night and time for another work week.  Holy guacamole.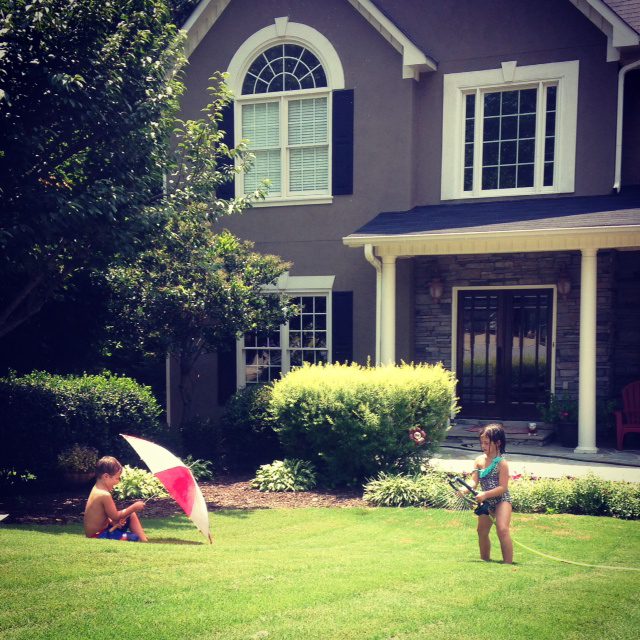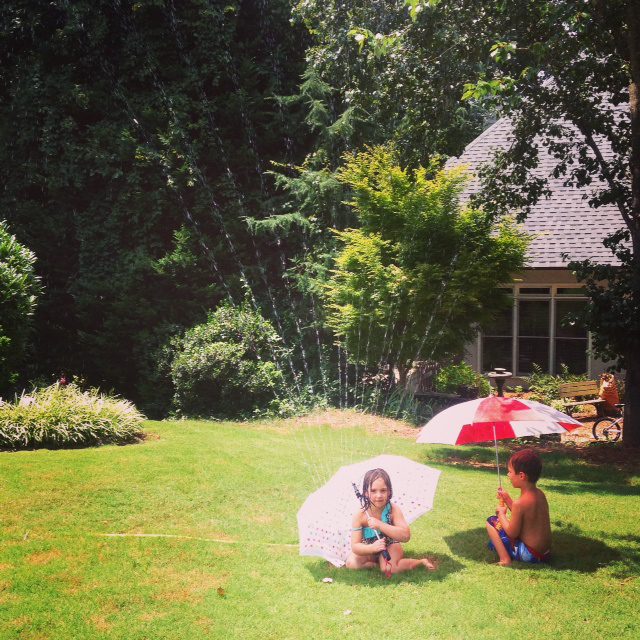 Training is going well.
I have 87 days until Beach 2 Battleship 140.6–which is a little scary and unreal—but then I go back to my posts from last year, and I had my first 85 mile ride about 80 days before CDA.   So when I look at it that way, and knowing the base I have built, I am less scared.  Still scared.  But less scared.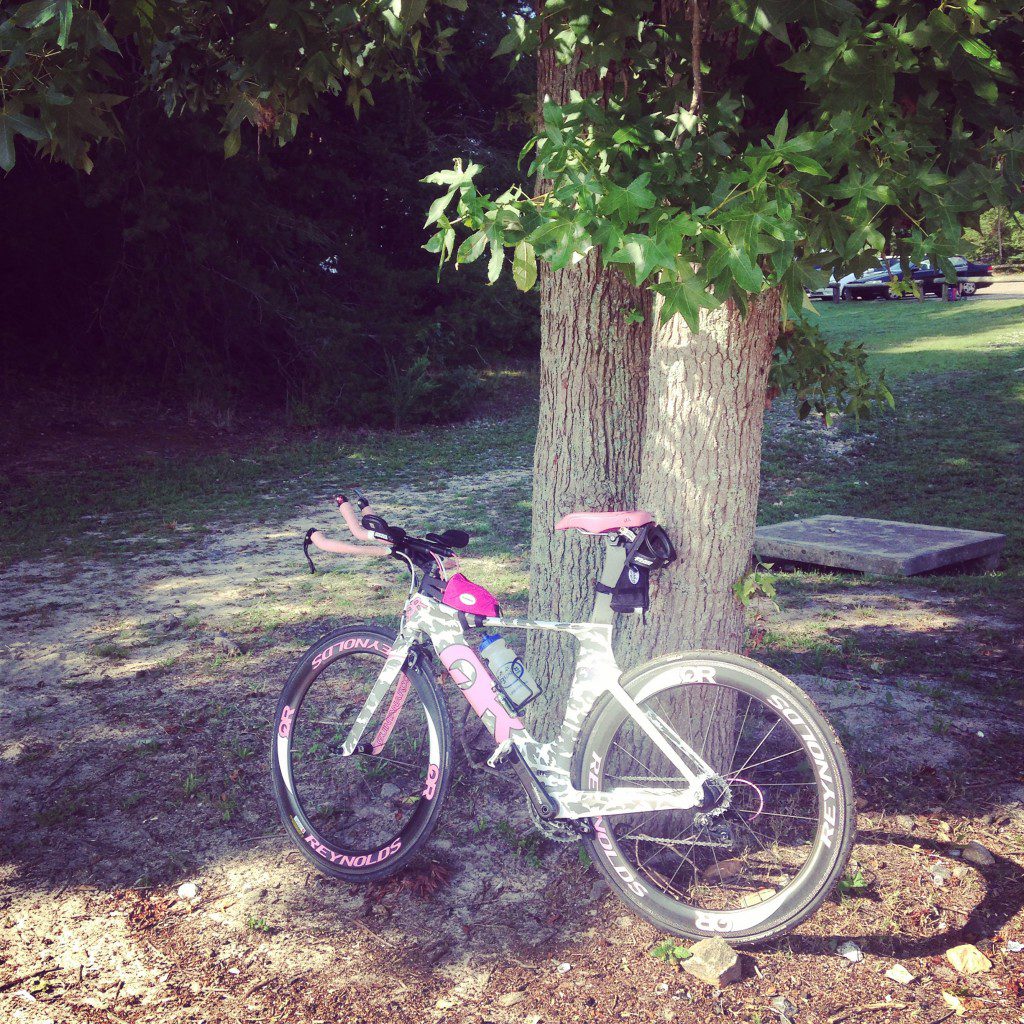 I completely trust Coach Brett and his process – because I am literally seeing tremendous gains with every training day.  Yesterday, I had my fastest 100 meters in the pool to date.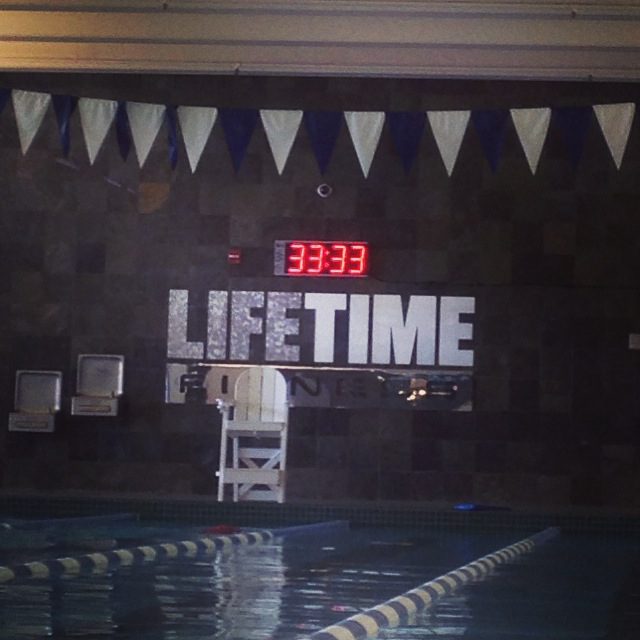 I had a great power ride this morning.
And loads of 9, 10 and almost 11 mile runs have happened…
Before Ironman CDA last year, I couldn't run.  At all.  So I am starting to gain excited momentum for the race coming up.  87 days is just enough time for the full beast to emerge.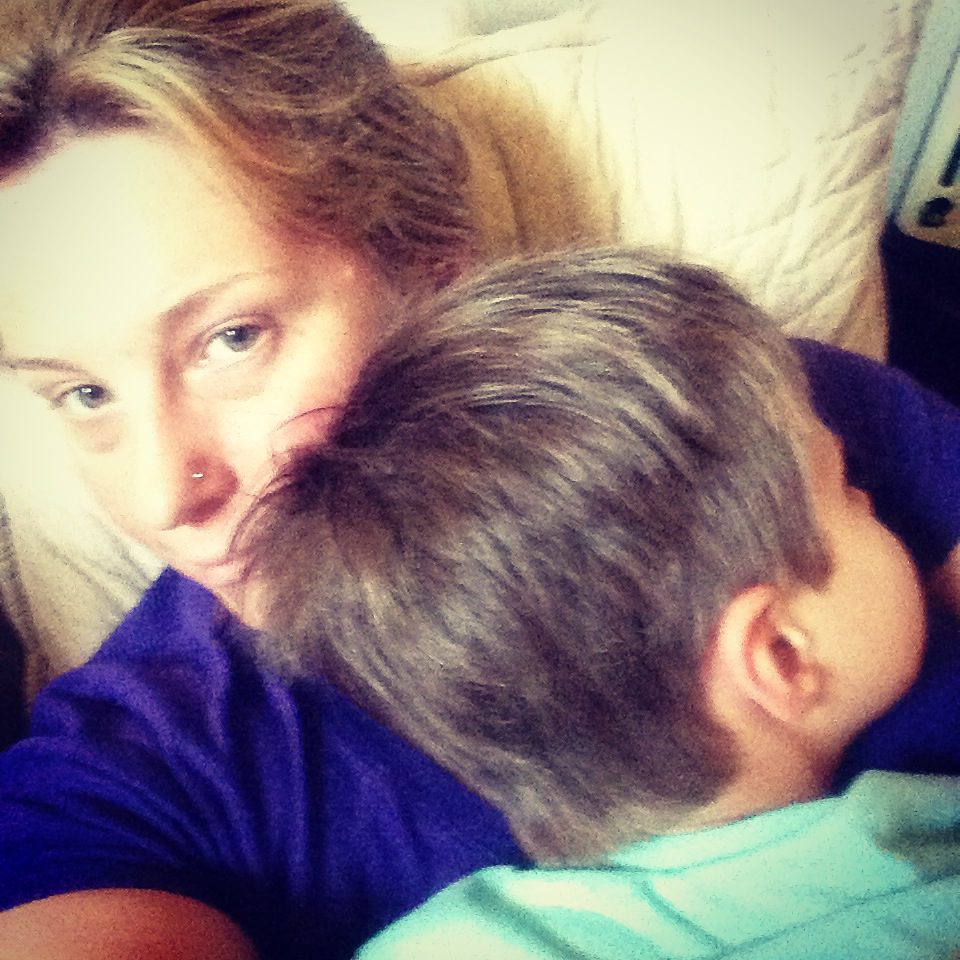 But for now, we'll just get some serious snuggles from a precious baby boy.  🙂
Have a great week, friends.
* * *
On Sunday, Sweet Red and I will be at the Georgia Multisports Acworth Women's Tri on Sunday, Aug 3! It's my FOURTH year at the race. (Race Reports here:  2011, 2012, 2013).  This is an AMAZING women's only race – great for first timers! Hope to see you all there!  OH! AND $10 off your registration with this code: AWRSBM
http://gamultisports.com/acworthwomenssprinttriathlon/