This was a great share from my friend, Yoda… the 7 Habits of People with Mental Toughness.
I read it this afternoon coming off an almost-50-mile ride with Coach Brett where I almost broke apart and into a million little pieces.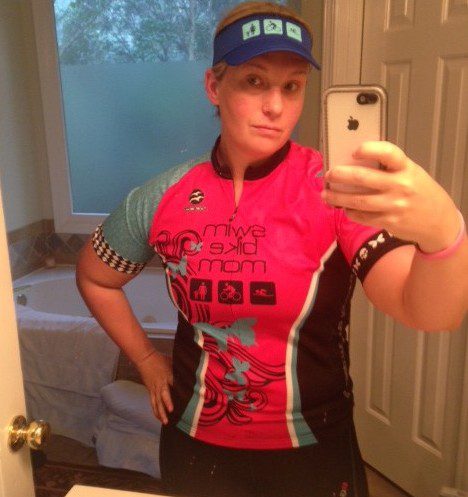 And I had a Low Speed Tipover (LST) at a stop light.  We were about to go, and a firetruck came a'blazing down the road.  Brett stopped, and I teetered, trying to get ahold of myself.  Nope. Clipped in.  #ameatur  #goingdown  #splat.
By the way, a LST is very common, happens to everyone at some point.  It happens to me maybe more frequently than others…. but… Actually, I was proud – this was like my first one in a very, very long time.  I was overdue.
The evidence: boo-boo and dirt, post-ride: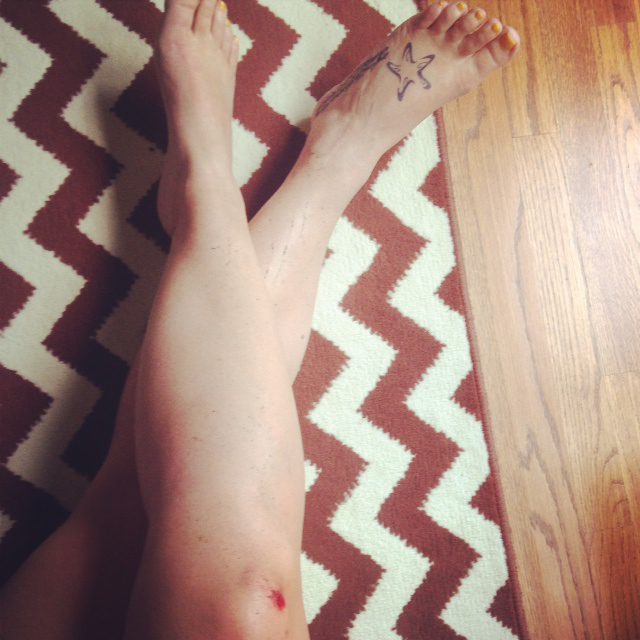 So anyway, as I read through the post, I thought… I have NONE of these attributes! I am not mentally tough nor physically strong, nor anything in between. Waaaaaaaaaaaaaaaaaaaa.
For example….
Number one: Always act as if you are in total control.
Hmmm… was this before or after all the f-bombs I was throwing out while we were climbing mini-Everests today?
Number Five: Never allow yourself to whine. (Or complain. Or criticize.)

Well, aw hell.  I was whining like crazy. And complaining.  And criticizing myself.
[But I did myself some props for finding this Queen cream.  A big fan.  Made by DZ Nuts, it's for the Queen.]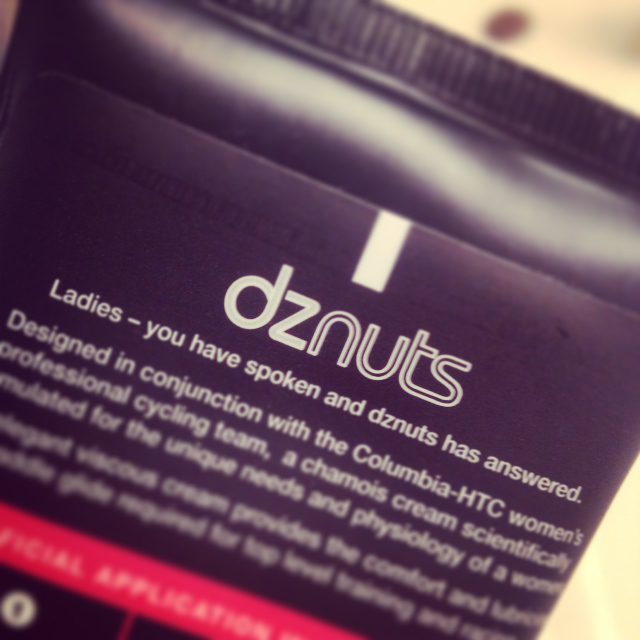 I woke up sick.  I did not eat enough yesterday.  I felt like crap, popping a headache around Mile 12.  I was struggling all around.  Just haven't been in the saddle climbing  in quite some time–and it showed.
Number 6: Focus only on impressing yourself.
Oh! I got this one… because there's no way Coach B was impressed with me today.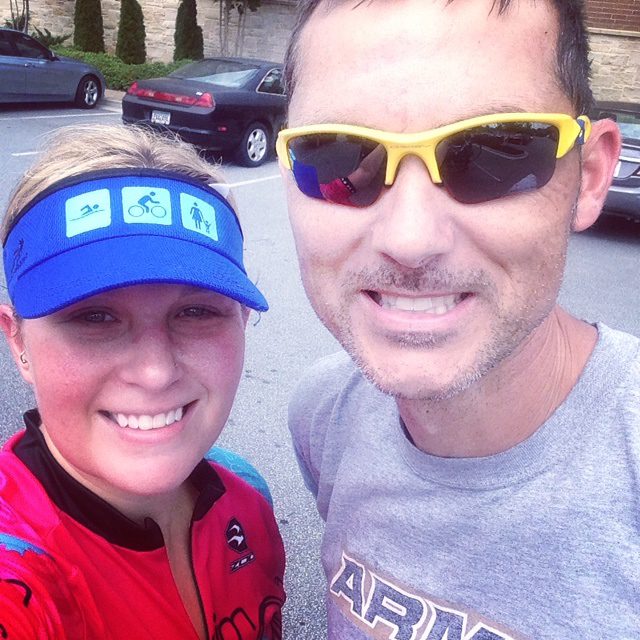 [Even though he says he was. ]
I have spent way too much time lately giving a flip about what people think.  I mean, we all care and must care to make the world go 'round–to a degree.  But I have had some run-ins with people lately–people who I don't even like– and I let them get to me.
So I'm climbing and thinking, "Ugh! These people! I'm going to kick their asses!" …when I really should just be thinking, "Climb WOMAN!  Get better for YOU! Who cares about THEM!"
Next time. Next time I will do that.
Number 7: Count your blessings.
"It's a beautiful day to climb on a bike!"  Okay, so I did say that a few times.  And I meant  it about zero times–but the mere thought of positivity got me through.
I mean, I had a brutal ride.  Almost 4000 feet of climbing in a little under 50 miles. And the Roswell hills are much steeper  than I am used to… I like long, slow climbs.  Not ones that pitch up and remind me just how much I weigh.  (And lawd, I'm down some pounds too–and couldn't tell.)
But man, climbing on a bike is such an exercise in mental toughness. It really is.  I forgot just how character building a tough ride can be.
And in the last three days, I've put down 6100 meters of swimming, 80 miles of riding and 10 miles of running … I mean, that sounds like 140.6 training to me.  Feels like it too…
And that's what I signed up for!  Pfffft.  What am I whining about?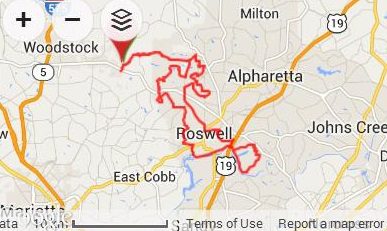 And as I am home now, not seeing spots on my eyes (!) and trying to re-fuel, I am counting my blessings.
Now that I decided I will not completely QUIT the good sport of triathlon… I am better.
I am grateful that Brett puts up with me, that my family still loves me… and tomorrow is a new day (with a fun clinic on tap!)
All good things!  Have a great weekend friends.  Good luck to all those racing, and IMLP folks—go show those climbs who's boss!