I am truly thankful for Todd this week–for contributing something to the SBM world. I have been in the mad weeds, so thanks for your contribution Coach T. 🙂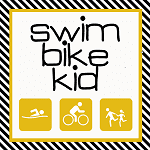 Hey all!  Todd Here!
Had such a "verklempt" moment on Saturday.
Our youth tri club participated in a race.  The race was not USAT sanctioned; therefore, USAT rules did not apply.
I woke up at the crazy time of 4:00am to drive 2.5 hours to attend the youth triathlon in which my club (but not my own kidlets) was participating.  Approximately 1/3 of the team would be racing.  All I could think about was how insane it was for me to be getting up so early when I'm not racing nor my own children.
"This is crazy!" (But I'm dah coach, yo!)
Once I got there, I got worried because I didn't see any of "my" kids or their parents.  Apparently, I had beat all but two brothers to the race.  I found them,  went over their transition set ups and, knowing this was their first triathlons, asking them, "Do you have any questions?"
Of course, in kid fashion, I kept getting, "No, sir."
So the oldest wave started off without a hitch.  Transitions were flawless. (Woot.)  The brothers did extremely well–each taking second in their age group.  Quite an impressive start for a triathlon "career"!
Then the next age group started.
I had one athlete racing in the age group.  Everything was perfect for him through the swim to T2 transition.  T2 brought a slight hiccup, because he couldn't get the bike to stay on the bike rack (which was a regular bike rack you'd see at a park or school), because the lower bar was slightly bent. But he didn't let it get to him.  He got the bike racked after being able to explain to him what to do and nailed the run.  He pulled out a third place in his Age Group!
[For those playing along at home, that's two 2nd places, and a 3rd place so far!]
Then the youngest two were up.
One child forgot his helmet at home and since I was coaching the other age groups, I didn't get the message on Facebook.  Therefore, the parents bought a helmet at a store on the way!  This didn't affect the athlete because his pulled out a 1st place in his age group!
[For those playing along at home, that's a 1st place, two 2nd places, and a 3rd place so far!]
This is where it gets interesting, the second youngest child.
Everything started out great.  His swim was flawless, the transition was fast, and the bike started out smoothly.  I strategically located myself about ¼ mile from the turn off because many of first athletes were missing the turn into the transition area and having to turn around and go back.  Since the course consisted of two loops of the bike, I had pretty good ideas of when to expect each of the athletes to come back around.
While I was watching, I noticed in the very far distance it appeared that a child was having a mechanical issue.  As time went on, I realized this one might be my athlete.  I began to jog up and noticed the shoes.  He was my athlete!  There was no mechanical issues, rather, he had apparently went off the road and crashed.  He scratched himself, bleeding on the knee, elbow, and chin.
I managed to get one of the spectators to get his father.  His father, the police officer, and I all tried to get him to get back on the bike.  He all shared our own scars with him: the officer's lip, my recent scars from a mud run, etc.
Unfortunately, he was determined NOT get back on the bike.
Then mom showed up!
And somehow, some way, mom convinced him to get back on the bike!  He was riding much slower than he had been on the first loop but chugged along.  As he came into transition, all the volunteers and spectators cheered him on.
He walked his bike to his transition spot.
We all told him, "Ok, just the run left!"  And then he said nothing and threw the helmet down.  He began to walk the wrong direction but we quickly got him going the right direction.
He walked out of the transition area and kept walking.  I told him, "I will be with you the whole way."  Dad reiterated he'd be with him if they allowed him.  He kept walking.  We stressed to him, the faster he did it, the sooner it would be over.
[As Meredith always says, "Just keep moving forward!" Might have said that once. Not sure.]
As he reached the first corner, a few others joined us and started cheering him on.  He began to walk ever so slightly faster.  Once he noticed them, he jogged a little.  Just a little…
I began to holler to the water station volunteers that were packing up, "We have one more runner!  We have one more runner!"  We got to the aid station and the volunteers were apologetic for closing up because they were told "that's it."  The dropped everything they were packing and joined us.  This was the moment.
He went for it. He really started jogging…
Two by two, the volunteers ditched their aid stations and joined us on the run.  Parents and athletes soon began joining us.  As he turned the second to last turn, it happened…
Then… HE STARTED SPRINTING!
Oooooh Nelly.  That fire lit up and he was on FIRE!
His teammates that had already finished ran up and joined us to run down the finally straight away.  Kids from the local sister team joined in on the run.  I am not exaggerating when I say there at least 20-30 people walking or running with him!  As we came down the straight stretch and saw his teammates join him, I knew what to do, I began to move further and further to slide and remove myself. 
But one thing I didn't do was stop cheering and running!  Heck no!
He finished!  He finished!…  Grown men were crying everywhere!  Dad was crying… I was crying…  Strangers were crying…
It was a moment that I struggle to find words to describe….
After all the age group awards were given out.  The Race Director said she had one more special award to give out.  My athlete got called upon for a Courage Award!  He got some awesome swag as a reward for courage of finishing the race!
It was a beautiful day– so rewarding to be a part of it — it will be with me for the rest of my life. I made sure to acknowledge his accomplishment at the next day's practice and you could see how proud he was.  All smiles…
He truly showed the spirit of triathlon …and how to just keep moving forward…
–Todd
————–
Todd is a husband, father of three, youth triathlon coach and 140.6 finisher.
He's our new contributor to Swim Bike Kid.